CRSCR.com
-
Credit monitoring and scores
I am Travis Dudgeon my email is [email protected] my account number is 37018100. I need to cancel membership but only way they say is by phone but I can never get through. I've called many times and nothing. I cannot keep spending all my time calling. I feel this is a scam it shouldn't be such a hassle to cancel. I've already been charged $39.90 basically for nothing. I want this cancelled immediately.
Desired outcome: Refund and cancellation
I have been trying to cancel my subscription once again and cannot get through over the phone by which it says is the only way to cancel. My name is Travis Dudgeon and email [email protected] and account #[protected]. I have been trying to cancel for weeks now and can't ever get through. I've already been charged $39.90 cause I wasn't able to cancel in the time frame so I've basically been ripped off.
CRSCR.com
-
Credit monitoring scores
I tried and tried calling the number provided 888-733-3920 to cancel when I could but never able to get through always waiting. So I was charged $39.90 insane. It's ridiculous that is the only way to cancel making it so you get charged it's nothing short of a scam and should be ashamed taking hard earned money and especially when making it seem to be a benefit or help. Acc#37018100 Travis Dudgeon [email protected] I want this canceled or I won't be done with this.
Desired outcome: Like a refund and definitely membership canceled acc# 37018100 Travis Dudgeon
CRSCR.com
-
crscr
this company has charged my accounts fraudulently. they obtained my information some way, but i have NEVER had business with these dirty thieves, and yet, they think they can charge my accounts 40 bucks a month? no. I have filed a complaint with the attorney generals office as well. You never had any authorization to charge my account. I dont even know who the hell this crscr company is, or what they do. So it would be ridiculous that i would order anything from them, let alone a subscription.
Desired outcome: i want my money back, i hope crscr.com gets sued, for real. People work to hard for this kind of crap and abuse of the system.
CRSCR.com
-
cancelled subscription
I cancelled my subscription with you, and you still proceeded to withdraw money without my content. I would like a full refund of 39.90 immediately to prevent any further issues with my account or your company, I already have a monitoring company I am satisfied with. The withdraw occurred on 12/1/2021. I cancelled soon after doing my online app for the company I was working with, as soon as I finished with them, I cancelled your membership. Sorry for the inconvenience this may have caused. Thank you

Roslyn Corrao
440-406-7291
I had the take money from me and never heard of them either, I had to agree to the 1.00 and cancelled membership right after and was still charged. Never again
CRSCR.com
-
Unauthorized charge
This place steals people's money then when you call for your refund they have the nerve to up sell you on something you never wanted in first place if your lucky soon as you see your card has been charged dispute it and cancel that card they will continue to try to take money nothing but a sham no worth call these people contact your bank or card holder they will get you your money back from these thieves
Desired outcome: Shut this place down immediately
CRSCR.com
-
Crscr
I got up today and seen there was a charge taken out of my checking account for 39. and some thing that i did not ok . it said it was crscr . I do not even know what that is . I rely do not know what it is i know it took alot out of my checking account that i need . . I hope you help me get it back thanks Tommy Long1210 Cole Place Road Chester IL. 62233
CRSCR.com
-
Trial membership / overcharging / unable to cancel membership
I applied for a loan and in the process, they direct you to this third party company, requiring you to obtain your credit report in order to proceed with the loan. They charge $1.00 initially, but after 7 days they charged my account $39.95, and two days later, attempted to charge my account again, for $39.95. When I paid the initial $1.00 fee, I read the fine print and it states that I could cancel anytime by logging into my account. So far, I have not been able to login, and I am reading on their homepage that I would have to call and speak to a customer service representative in order to cancel my membership. So far, no luck getting through to anyone, and the reviews I'm reading online all seem to have the same issues I am having and are unable to get a live person on the phone.

Tina Perez
[email protected]
(310 427-1300
Desired outcome: I'd like them to cancel my membership and refund my money.
CRSCR.com
-
Credit report???
I was applying for a loan and this companies like third party companies, took my information and before you know it, they send you to a link, where you have to pay one dollar to obtain your credit report as a one week trial of their services, and you can cancelled it anytime, they say. So that was what I did. Now, I have a $39.99 charge in my account.
Desired outcome: I want my money back plus $39.00 overdraft charge.
CRSCR.com
-
cancel my account
could you please cancel my account and stop charging my account I dont need your services anymore. i have called and no one answers and it want let me log into my account to cancel without a debit card number to make a payment that is so dumb what i have to go threw to cancel my account i should of read the reviews before i used you guys please cancel my account
Desired outcome: cancel my account
CRSCR.com
-
Credit Protection Program
I ordered their services using the trial for a $1.00 for 7 days. When I went to cancel my account and services I couldn't log back in and was locked out of my account amd had to wait 4 days for Tech support to reset my password for my account. It took them so long that I had to pay more because it had been more than 7 days. When I tried to contact support I was told that I would not get a refund for the $39.96 that they took out of my bamk account. Their reason was because they said thst they dont charge $39.96 for their services and I was told that my account had been canceled with them. The next month they tried taking out the se amount and my bank alerted me and refunded my money but had to issue me a new debit card for my account so that they couodnt take the money again. O jope you shut the scammers down and that my complaint will help someone not to fall for their scam. Thank You.
Desired outcome: reports to the Better Business Bureau and get jail time e
CRSCR.com
-
Literally everything about this place
I called twice & messaged once. the first person I spoke with told me I cant get a refund, ok fine. BUT then told me he IS SURE it is cancelled and I will NOT get any more charges. Woke up to them taking another charge from me the very next day. Called AGAIN and was told I have TWO ACCOUNTS. I NEVER GOT THE CONFIRMATION EMAIL BECAUSE I NEVER FINISHED SETTING MY ACCOUNT UP. and since when do places let you make two accounts for the same email? I logged in with the same account, I don't have two. I never went through the first time, not completely. But again, he tells me I cannot get a refund but he is SURE I will not get charged again. I was still so mad, that's $80 that I never approved to being taken. so I messaged them on their website. Oh and not to mention, the first person offered me many different deals, to stay. as low as $5 - if anyone wants, they will give you deals clearly. Anyways, he says he can't refund me and I had two accounts and they took the money because they emailed me and it was confirmed. I don't even have my account numbers? asked the third person for my account numbers, didn't even acknowledge I asked for them. He FINALLY said he will submit a refund request for $40 and that's the best they can do. LOL what a joke.
Desired outcome: i really want $80 refund but $40 is good enough. AND TO MAKE SURE THEY CLOSED EVERY SINGLE ACCOUNT THEY THINK I HAVE MADE.
CRSCR.com
-
Credit service
I signed up for but turned around and canceled the same day. They took the money out of my account anyway. When I called them the guy said he spoke to a manager and he approved a refund. When I didn't receive the refund I called back and was told that it was never put in then he said it was never approved! I will NEVER use this company again nor recommend it to anyone else!
Desired outcome: Refund like they said they would
CRSCR.com
-
Credit reporting
In July o signed up for the 1.00 fee because the site i was using about a loan wouldn't process my info without it. I wasn't aware or told this would become a recurring expense of 39.90 every month until my bank informed of suspicious activity from them and said to call them. I did and they informed me that they were canceling the subscription qnd refunding my money. They did neither and have now been charging me for 3 months. I do not want this service.how do I get them tobstop?
CRSCR.com
-
Charges for credit monitoring cancelled same day but they wont refund fee
Thia company is sneaky and underhanded. Sign up for 1.oo credit report when filling out loan app and within 3 days They charged 39.99 to my acct. Tried to get a refund the same day and they put it in for review. Same dag charge went on. I should receive a refund. Don't use this company. Spoke with customer service via online chat because you cant get thru on the phone line. He was helpful but still could not guarantee a refund. Will be notifying my bank about this charge also. What a scam they have going.
Be careful.
CRSCR.com
-
Membership cancellation
I was forced to open a trial membership with crscr when I was applying for emergency funding. I desperately needed the money. The free trial ended yesterday. I immediately called this morning at start of business hours to cancel and was told it was too late. I was charged $39.90 for another month. This is pathetic. I will go out of my way, above and beyond, to let people know crscr is a horrible option if someone is desperate to get funds. As a disabled veteran, I absolutely cannot afford this. Crscr sucks.
CRSCR.com
-
You keep charging me
every month you keep trying to charge my credit card even though I have declined your services.. please stop ..every month now I have you trying to charge my account for $39, 95 . I have even changed my card . yet you resist. my card company says it is a computer . so turn the damn thing off. will be glad to give more detail . email me ... [email protected], com
PLEASE stop
CRSCR.com
-
credit score
They somehow started taking39.90 from account. Never signed up with them or gave permission . This fake company along with other fake companies named CRDFX.COM, SCRSHIN.COM SCCRSH.COM are all either working together have called one of them and tried to see who they were at number on the given on website and person told me to call the number I was talking to her on to get the info. She freaked out when I told her that I was reporting them and connected me to ClickFreeScore.com . Now because of all these scam sites getting in my account I have to change my accounts to stop them and have stop payments made. Bank wont do fraud with guys because somewhere along the lines whether it was any of them or not I authorized 1 st payment so I'm responsible. Wow now this makes me scared to even by products online. Just tried to look at rent to own homes and before I could see list or houses had to sign up for a credit score for $1 first month and 39.90 each month after until I call to cancel. So becareful all these websites are fake even though secure. Right.
.
CRSCR.com
-
don't know
I want my funds back intomy account that was unauthorized to be taken.i would line to know how because i have not even heard of this company.maybe my 6 year old pushed some buttons, but i need my funds for my childs holiday.i filed a complaint in july and have still not heard anything as of when can my funds be refunded.please help me out in this situation.i can not afford this unfortunate fraud reflecting my financial obligation i have for my family.
CRSCR.com
-
stealing people's money!
Crscr.com stop stealing my money from off my credit card.. You people are clearly theives, You owe me 69.00 that you just took from my account a few weeks ago! And I want my money refunded back to my damn account! This is all bullshit and I'm pissed...I don't even use any of your piss poor credit service. You people should be shut down and never be allowed to continue any of your garbage reports. Add my money back to my credit card you theif! I want my money back, and stop stealing from people's bank accounts! BBB has been contacted as well. You POS people should be imprisoned by all your wrongful doing...*********SHAME ON YOU PEOPLE*******
CRSCR.com
-
unauthorized charges to card
This credit score 'repair' company (or whatever they claim to do) has not only been charging me $39.90 when I've called them numerous times, but this past weekend charges me 3 days in a row, costing me $120. I will call demanding a refund, which they won't grant, and had to cancel my damn card to get them to stop because apparently this type of theft is ok. What is the purpose of the attorney general? Why are these online thieves not held accountable? I don't even know who this company is or how they got my info, but looks like they win yet again ripping everyone off.
We are here to help
16 years' experience in successful complaint resolution
Each complaint is handled individually by highly qualified experts
Honest and unbiased reviews
Last but not least, all our services are absolutely free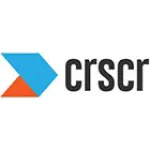 CRSCR.com contacts