Cricket Wireless complaints
550
Cricket Wireless
-
phone replacement
Well first of all I am on my sons account with cricket, he bought me a new phone from the cricket store in Lacey wash on gallaxy way, the third day after I finally picked it up to start putting in my account and different info needed the next evening it suddenly made a loud sound for 15 seconds or so and shut off. The next day I took it in to the store I got it from and expected a replacement phone, they hook it up to a charger and said yeah your right it won't do anything. Just as the person put it in the box it turned back on. I ask them to keep the phone and replace it because I don't know why it shut off then a day later it comes back on, the manager of the store came in from a back room and seemed in a rush to go somewhere, the person working with me stopped her and told her what was going on. She replied well since it came back on there's no reason to exchange it. This was the 5th day of having it, I was told by the same people that I had 7 days to return it for whatever reason. Now the manager said no on me wanting to change phones then rushed out the door. OK so now three months later it shut off four different times each time i sent in an error report. The day after the 4th error report the phones screen turned yellowish with green stripes on it then just stopped working and shut off. My son and I called the warranty and repair for cricket and chose to mail it in. It came back in about three or four days, I don't live with my son so he brought it to me. It worked like it should and I asked did they fix it or give me a new one, he said he wasn't sure but thought he read something saying refurbished. I was thinking how cheap is cricket that you buy a brand new phone for 114$ plus tax and when there product fails they don't send you a new phone but a refurbished one, well how much would a refurbished phone cost as apposed to brand new, or if they just fixed my phone they didn't do very well repairing it because a week later it shut off on me twice and started overheating and had issues with charging, which is the problem I had with it just before it turned itself off permanently. I am still in process of calling the repair place to see if it's refurbished or repaired. So far it has been two days it's been on without turning off, I am going to make sure cricket and HTC know what the outcome has been since getting it back. I tried to talked to several people with cricket and HTC, both times got referred and re-referred over and over and never actually talked to anyone with either company. I just happen to see this site and thought I would contribute my story about there attitude and lake of concern over the issue. It seems to me if you are a potential client, they go all out to get your business, but if your already with them your second class client. It's reflective in their promo codes, deals, and specials, there are next to no rewards given you unless you spend money on some other product or service. You get great specials and deals if you haven't decided to be with there company or not. Thank you for letting me vent somewhat hope with enough complaints maybe they will change there outlook on current clients and their policy to replace a brand new phone bought by clients and returning a refurbish one that's costs less to replace.
This review was chosen algorithmically as the most valued customer feedback.
In January 2016, I purchased a second phone and line. The phone never worked from activation and was told it was a glitch in the system it will work in 2 hours. 2 days later my phone still not working properly. I took it back and they exchanged Sims and nothing. I til them I wanted to upgrade to a new phone, they took my sims and put it in the same phone I...
Read full review of Cricket Wireless
Cricket Wireless
-
overcharging and suspending my services
So I went into my local cricket wireless store on 02/11/2016 and made a payment which wasn't due until 02/12/16. I also upgraded my phone and added 4 additional lines to my account. I was charged $25 to upgrade my phone as well as $25 per line for activation not to mention the payment for the new phones I purchased and added to my account. I was also charged $64 for the first month bill for my additional lines. I received a message from Cricket on 02/12/16 stating that I owed $64 and if I didn't make a payment by midnight my services would be suspended. So I called customer service and the guy got extremely rude with me to and told me that he only saw a payment of $60 and if I didn't pay it they would suspend my services. I then told him that I had my receipts for the $64, he said it didn't matter if I didn't pay my services would be suspended. I told him I was going back to the store where I paid my bill because there was no way I was about to pay another $64 when I've already paid a total of $124 towards my bill when it won't be but $120 per month... Long story short I had to pay an additional $64 to reconnect my services because they suspended my services and I'm pissed off about and I want my account credited for the money they overcharged me because it's not my damn fault it didn't show up in their system and I feel that cricket purposely do things like this to exhort more money out of their customers.
Cricket Wireless
-
promotional prize
A cricket truck was in West Palm Beach, FL two weeks ago where I won the grand prize and given the card for proof. The 4 girls at the truck took my picture and some personal information. I went to the local office and switch to Cricket and asked about the prize and they denied thst it came from there store. I called customer service and they to me to call Corporate in GA at [protected], and that lead to a dead in. If you are not going to honor your promotions, DO NOT EVER TAKE MY PICTURE OR ASK FOR INFORMATION. I want honesty and the prize
Dec 31, 2015
10:45 am EST
Stop having that promotional truck in community if you do not honor the prize
Dec 31, 2015
10:44 am EST
I want Cricket to honor their prize or do not falsely state a potential customer won and tou took pictures. I was transferring my service regardless of winning a smart phone.
Cricket Wireless
-
unethical behavior
When I started with Cricket a little over a month ago, it was a somewhat dubious start. I ordered the SIM card online because I didn't have to pay the $25 activation fee that way. When the card came with the adapter, it was really hard to get in, it was somewhat warped on one end. So hard, in fact, that I took it up to the store to have one of the CSR's do it so I didn't break it. I don't know how he jury rigged it in there, but it worked. A little over a month later, my phone stops working. This was my phone that I ported, not a cricket wireless phone. I go in yesterday to presumably just swap the cards out. No, my entire card reader is damaged and won't read a SIM card at all. So now, i'm forced to purchase another phone. I had to turn in my old phone just to get a $15.00 discount, and they were only willing to give me a $5.00 discount on a case. There is no manager at this location, only a district manager who comes in once a day at different times. There are exactly 2 people who work in this store at all times. Having never been into a cricket wireless store, I don't even know if this is a corporate store or what. The customer service line can only tell me that they have satellite office. The CSR at the store, when I asked if this was a corporate store or a satellite office said, "it's just a store." So I called customer service because I don't think I should have to pay at least full price for a brand new phone when it was one of their CSR's who damaged the phone in the first place. That phone, an LG G Vista was barely a year old, and the trade in was only $15! The customer service rep that i spoke with last night couldn't do anything and told me to call back today. Which I did, and got no where. They kept telling me i'd have to contact the manager at the store. And I kept telling them there was no such person. According to them, their customer service line is only set up for technical issues and to receive payments. What?! I spoke to one supervisor who told me i needed to go back to the store. And i kept saying, that doesn't make any sense, i was talking to customer service, why should i have to go all the way back to the store? So the supervisor tells me she's the only one of authority on the floor and she couldn't do anything. Since I wasn't hanging up, she put me on hold for another 5 minutes or so and then a manager miraculously appeared. I was on hold waiting for them to escalate to a supervisor for a LONG time. So I had to listen to the manager tell me how there is a manager at every store, how they aren't responsible and that i'd have to go back to the store. I called the store, and was told that the district manager stops in at different times everyday and to leave my name and number and they'd call me back. Yeah, right. I also learned last night that the person who put the SIM card in my car got fired a couple of weeks ago. None of this is fair business practice and I AM LIVID. Not only that, but I have a Samsung HM1900 Bluetooth that I was assured would work with this new phone, it does not. And, when I asked the customer service rep for the corporate office number? They said they didn't have access to that information! UPDATE ON 11/17: Just received a text message about my complaint today. A TEXT MESSAGE! Apparently, they think I deliberately waited until after the customer service rep who damaged my phone was FIRED, before I brought my phone back. As if I have any control over hiring or firing practices at cricket wireless! Did I mention that I got a text message reply?!?! And no matter how many times I tried to explain it to the reps over the phone, that I could not POSSIBLY have known when this guy got fired, i'm still being blamed. The card reader just stopped working that day, at like 6 o'clock in the evening. How would I have planned that?! I thought I was getting a good deal when I went to cricket wireless, now I see they are just like all the rest. I cannot believe they are blaming this on me.
This review was chosen algorithmically as the most valued customer feedback.
On 10/24/2015 my wife and I went into the cricket wireless at clinton plaza shopping center, 8805 woodyard rd. , clinton, md 20735 to replace a phone. As we were being helped we were shocked to hear the loud uncensored music coming through the store speaker system. While my wife and I were the only customers in the store we still feel that the music wa...
Read full review of Cricket Wireless
Cricket Wireless
-
service and product
Buying a phone from cricket wireless was my first mistake. I never had so many problems with a phone before in my life. Against my better judgement, I decided to try cricket wireless because I wanted to upgrade my phone and try another company. I had too many drop calls and people were complaining to me about never answering my phone or responding to text messages. I can't answer if I don't receive a call or text. My plans are to go back to the company I was with before considering cricket wireless. I was asked if I would recommend cricket wireless to my family and friends, hell no, I don't hate anyone that much to recommend this company. Get it together cricket!
This review was chosen algorithmically as the most valued customer feedback.
We have been without service for over 24 hours and just get a run around when we call to find out what is happening and how long it will take to fix. The last response was that they are still possibly working on the tower. We have talked to 4 so called customer service people with one being a manager and every time you talk to a new person they have to...
Read full review of Cricket Wireless
Cricket Wireless
-
zte grand max phone brand new locked
The SIM card required a puk code, cricket had me enter codes until my new phone locked up Sim Perm Lock. It's under warranty, but I want either my Phone fixed since it seems to be a software issue per ZTE manufacturer your problem, or a new, not refurbished Phone. I have been inconvenienced both Business wise as Travel Agent away from Home base without Phone service, and Personal, unable to control my security service in my Home, besides medical my Husband had Heart surgery in NY and I am not able to call his medical team without using a calling card. No Phone on Road for medical emergency, and no way for Family or my Caretaker to contact me to tell me he had to go out of Town, leaving me no way to secure my
Home.
Cricket Wireless
-
overcharged and refused to refund the money
Absolutely horrible. Had to cancel service due to poor cell coverage at my house and they refused to refund money that they incorrectly charged me (When I setup auto-pay it immediately charged my account against their policies basically double charging me for the same month). Spent hours talking to numerous individuals and the bottom line appeared to be that they had no capacity whatsoever to refund any money. When I asked for contact information to elevate this to their corporate office I got a physical address and no email or phone number. Spent hours searching for a valid phone number or email with no luck. Pathetic. Stay far away from cricket...
Cricket Wireless
-
they sent me wrong order, but they don't know what they sent me
I ordered samsung phone from the company www.Cricketwireless.com. I received the cricket phone. The customer services were terrible, because when I called there was only machine voice, which advised me to call later. When I finally reached the customer services, the guy was completely useless. They have no clue and no information about my purchase. So, I don't want to waste my time and money anymore. Stay away from these useless people.
This review was chosen algorithmically as the most valued customer feedback.
I went in to this store on 6/11/15 to look at phones as I am eligible to get out of a contract. The sales rep shane came up and started immediately talking about how bad sprint service was. I agreed. So I guess he thought it was an open invitation. I had my phone in my hand I was texting my husband where I was. He said, "can I see your phone"? I thought he...
Read full review of Cricket Wireless
This review was chosen algorithmically as the most valued customer feedback.
Paid for service and did not get to use it. Paid $97.00 for may service, two lines. Lost one phone. Called phone service company to let them know. Was told that I could cut the off lost line. The next day they cut both lines off. Call the company, to let them know that the they had cut service. To the line that we had ask to stay on. We were told then, that...
Read full review of Cricket Wireless
This review was chosen algorithmically as the most valued customer feedback.
Cricket wireless' legal team goes for drinks with state attorney generals and is afraid to have open cases when meeting. All attorney general complaints get what the customer is asking for. Need a refund, replacement gsm phones, and compensation for bad service? Write the attorney general. Not the bbb, not the fcc, as cricket does not have the politic...
Read full review of Cricket Wireless
This review was chosen algorithmically as the most valued customer feedback.
I have been a cricket wireless prepay customer since 2003 in modesto california. Both of my son's first phones were cricket wireless since high school. The reason I choose cricket is because it is prepay without a contract. I get paid biweekly and my pay date never falls on the date payment is due. Many months my phone is shut off for a few days until I can...
Read full review of Cricket Wireless
Cricket Wireless
-
nokia phone
Since we first got the phones the phone vibrates by itself and we need to take the battery out so it will stop. The screen goes back and we need to take the battery out. The phone screen dims in and out constantly. It also freezes. This was a promo phone with a rebate back. The service also is horrible and our internet is slow, dropped calls all the time there's no internet access. Since we switched to the new cricket we are very unsatisfied with the service. We will never by a Windows phone ever.
Cricket Wireless
-
wrongful actions
They have scammed me out of over $600. By making me buy a new phone for the merge with att. They professed for years that they were a 4g network when only 3g. Now when merging they made me get a new phone exactly like the one I had, kept my old phone (Which i'm sure they will sell to some other person). This new network drops all the time when you are about to use it. I also never got a $100 rebate I was promised over a year and a half ago. I would like to join any sort of class action suit that should be brought against this company to get my money back from there illegal activities.
Cricket Wireless
-
ripoff of the 50. 00 i had already paid !!
I made payment the day before the due date, cuz they state, if its on the due date it will be turned off. On the following day around 4 - 5 pm while at work it stops working ! I called customer service and i told them what had happended making it seem like i hadnt paid my bill and gave me bridge pay, meaning. . They would give me 10 days to pay, when i already had paid. . . Wtf? So i went to the same store to complain 2 days later, which it happens to the mgr, of the store, who said, he couldnt find it on system. . I told him i had called customer svc and said, the money was taken out after 30 min. Later without question ! I was pisst off, the mgr, robbed me for the 50. Oo and never did make payment. . But he did give me the receipt ! I threatten i was gana sue them and call the bbb see that i do mean buisness ! So i went to metro and got new phone and an hour later, the mgr. Of cricket called me and said, hey boss, your service is back on. . . I said, too late, i signed with metro and im gana get my money back from you thiefs one way or another. . . Due date of plan was 2 - 4 - 2015 made payment on 2 - 3 - 2015 in store on collins next to taco bell.
Cricket Wireless
-
modem
recently cricket wireless sold out to att now all of us that were useing the net service they sold are told we have to find another net company by march as they will no longer be a provider but my complaint isnt about that i purched their modem less than a year ago it cost 199.00 i went to the store and they say they are not refunding nothing on them which is unfair as the modems will be of no use to us when they cut it i even asked why att just didnt switch us to their net service as we were custmers already of cricket im on fixed income and cant afford modems for othere companies unless i get some kind of reinbursment on this one as it wass you may say 200.00 can anyone help with this plzzzzzzzzzzzzzz i dont want to lose internet
Cricket Wireless
-
spent over $1000 for 2 phones, that no longer work.
I have been a customer of cricket for 5 years, I have had different phones over the years. 4 years ago, I added my 2 grandchildren to my account.In february 2014, I went to the cricket store located at 2900 n classen blvd, oklahoma city, ok 73106 and purchased 2 galaxy s4's for my grandchildren. The total was over $1000 for both phones.
A few months ago, I was told that at&t bought cricket and we would need to switch our phones over to the new network. We went in on february 17th to the yukon, ok store to have this switch. The woman behind the counter was polite and helpful, and I have no complaint with her service. She went through the process of switching the phone over, as prompted on her computer. The galaxy s4 was on the list of compatible phones, and the switch seemed to go forward without any complications. After this was done, both phones showed that there were no sim card installed, although the new sim card was installed by the cricket employee. She mentioned that we needed to call cricket customer service, so that they could update our phones remotely. We called customer service while inside the store. We explained the situation, but they said that our phones were incompatible with the switch. We asked the cricket employee to get on the phone with cricket customer service to explain the situation. Customer service told her and us that our sim cards were not installed properly, and that we needed to turn off the phones, remove the sim card, wait 10 minutes and we would have service again. After doing that, we still had no service, so we called back. This time they told us that we didn't have cricket phones, and that is why our phones were not moving forward with the change. We were able to tell them the date and location of the cricket store that both phones were purchased at, as well as cricket was wrote on the back of both phones. The customer service rep told us that we were wrong. The cricket employee then got on the phone and told them the same thing, that the phones were purchased from cricket, and even had the cricket name on the back. After 2 hours on the phone, we were told that there was nothing that could be done, the phones were not compatible with the new service and that we would need to buy new phones. I asked to speak with a manager, and was placed on hold for 45 minutes and then hung up on.
No one can explain to me how less than a year ago, I purchased 2 galaxy s4 cell phones from a cricket store, that say cricket on them, are now not able to work, and the only thing that they would do is give me $120 per phone for trade in. These phones were kept in seido cases, which are water proof and drop proof. These phones are in excellent condition, and bought less than a year ago. It makes no sense to me how a company can allow us to buy 2 phones from them, only to tell us less than a year later that they will no longer work with their new service, and not compensate us for the same phone.
On a side note, the yukon cricket employee did contact her boss and explained the situation, and we were given 2 htc phones that do work with the new service. Her professionalism was refreshing. She was also disgusted with cricket customer service and the rudeness shown to her, as well as us.
I am a very disappointed cricket customer, and will be finding a new cell service.
We are here to help
16 years' experience in successful complaint resolution
Each complaint is handled individually by highly qualified experts
Honest and unbiased reviews
Last but not least, all our services are absolutely free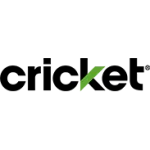 Cricket Wireless contacts