Collect Pros complaints
42
Collect Pros
-
encante
I received a collection notice for eye or skin cream called enchant. I went to the website to see what it even was. The contact link did not function. The terms of service link did not function. On researching Collect Pros I find they are banned from doing business in Nevada, http://www.bbb.org/reno/business-reviews/collection-agencies/collect-pros-in-carson-city-nv-90017305#govtaction
This is a fraudulent business. There are numerous complaints online and all agree it is fraudulent. I ask they be banned from business in CA in addition to canceling any claims against me.I charge $65 per hour for my time and they have wasted 3 hours of my time already so I bill them $195 in addition to them cancelling any claim to me under the guise of reference number 1066225.
https://www.sitejabber.com/reviews/www.encante.com#answer_45875
Collect Pros
-
valere skin
I have received a notice from collect pros saying that I owe $98.71 to Valere Skin.

I don't know what Valere Skin is and I never bought anything from them.

I went on their website to dispute this charge and they have my phone number, email address, credit card number, etc.

This is fraud.
Collect Pros
-
valere skin - $98.71
Received a notice in the mail from Collect Pros Payments Made Easy:
Reference Number: 1069937
Order Number: 1000269
Date of notice: June 10, 2016
Payment Due Date: 30 days of receipt
Overdue Balance: $98.71
Product: Valere Skin
Amount Due: $98.71

The notice stated that Collect Pros Made Easy is attempting to collect a debt for $98.71 the product was Valere Skin.
I have attempted to call the above company to dispute this bogus charge but no one answers the phone.
On their website they had this verification of debt notice that had my name, address, reference and order number, email, phone no:, product, amount due, purchased date 02-11-2016, IP address, card type and card last four.
They claim I used a visa card with the last four 6660.
I do not have a visa card with that last four numbers 6660.

I believe Collect Pros Made Easy is attempting to collect money on a product never ordered.

I am requesting that this company be investigated for fraud.
This review was chosen algorithmically as the most valued customer feedback.
I received a notice about a debt of purchased items . I received this notice on may 13 Friday notice date was may 9th given me three options to making payments and a phone number that only has a recording of same info so when I get on their internet site and attempt to file dispute it first asked for the reference number when I put that in my info came up...
Read full review of Collect Pros
Collect Pros
-
account
I got a pink letter in the mail today saying i owe 89.00. I do not owe any money because i did not order anything. I tried to call and its automated and the website doesnt help much eithet. This is very upsetting to me. I have a feeling it is fraud..looks to me like alot if people think the same. What do i do now?
Collect Pros
-
garcinia health max
I ordered some of this product in January because i went to a site on Facebook that was an advertisement and it said i had won these products, all i have to do is pay $4. 95 shipping and handling for 2 products which was charged to my credit card. That was all i agreed to. It was a trial product and i was suppose to let them know if i wanted to order any more, and i didn't order any more, neither did i receive any more products. When my February credit card statement arrived, i had a charge of $59.95 from a company i never heard of, and i knew i never had made any charges or received any product for that month and still didn't receive anything, so i canceled my credit card. I shouldn't have to pay for something that is suppose to be free and for which i already paid the required shipping and handling charges!
I received 2 collection notices : 1 for $79.95 and another for $89.95. and i don't know what it is for, since i didn't receive any more of this product!
Collect Pros
-
collection. letter
Attempt to collect a debt for 89.95. My bank alarmed me that the transaction is fraud since has an overseas address. I disputed the charge, got a new credit card to avoid malicious charges. I did not receive the product and today I received a letter from credit pros today advising me that I owe this much. I tried calling but it was just a recording. Went to their website and there is nowhere there to dispute the charge.
Collect Pros
-
received 2 letters from this questionable company
I received my first letter from this "Collect Pros" for an amount of about $34.00, for what company I do not remember my husband paid it due to it being a relatively small amount. But then Friday of last week we received another Collection bill/notice from this very questionable company for $96.86 for a company by the name of Rejuviderme. I called Rejuvidreme and they stated I am not in their system they have no record of me ever being in their system.
They have never sent a bill to me and they also stated that they never use collection agencies unless it is an extreme problem. The "Collect Pros" also threatened to ruin my credit if I did not pay this questionable bill. I'd like to see this questionable company put out of business for good. So I have reported this "Collect Pros to the BBB of Nevada in which they responded that they will get back to me as soon as they have completed their investigation of this "Collect Pros" company.
This "Collect Pros" seems to be a scam company that uses threats to your credit and infecting your computer with a virus.NOT GOOD certainly not trustworthy. Avoid at all cost!
This "Collect Pros" seem to be a scam operation you can not speak to anyone when you call the telephone number they provide and they try to keep you from disputing the charges by trying to infect your computer with a virus and then when you manage to get to the section to write in your dispute, they never responded to my dispute of this very questionable bill And you can't speak to any one there is only a computerized message without the option to speak with customer service or anything at all where you can actually speak with a person.
Collect Pros
-
collecting a debt
I received a letter from Collect Pro claiming that I owe $87.63 to a company call La Cream Skin Care. I called this company and they said that I do not owe them any money and to just ignore this letter. I thought that I would Google this Collect Pro company and see that they are trying to scam people out of money, so I found your complaint form on line and decided to fill it out and submit it.
This review was chosen algorithmically as the most valued customer feedback.
I received a bill stating that I have to pay for this product. I cancelled this product when I found out how much it will cost me and I also informed them that I sent them back without even openning it. I dont have any documents cause I already send it back. I will pay if I owe them unfortunately I returned the product. My credit score is 806 cause I pay...
Read full review of Collect Pros
Collect Pros
-
allegro anti-aging
unauthorized credit card charges . I ordered a free sample of Allegro and paid the shipping charges of $4.95 The next I knew I was charged $109 on my credit card I order the free sample from a fraudulent site that I was lead to believe I was ordering this free sample from Robin McGraw products, Dr Phil's wife. That was not true however. I called the phone number that was on my credit card for the product and was assured they had taken off my credit card. They didn't and now I get this notice for $70.04 as an over due balance, Of what? I didn't order anything. Apparently this is a scam as well. I called the number on this pink letter I received but you can't talk to anyone. This came from a place in Pacoima CA . These scams need to stop ! Both for the products people are scammed into and these scamming collectors.
This review was chosen algorithmically as the most valued customer feedback.
Just got a letter stating that "this is an attempt to collect a debt". I have never ordered anything from this company. I tried to call, but got a message telling me how to pay this bill. I went to the website (www.collectpros.com) but got the same thing. There is no way to get ahold of a person to dispute this claim. I have seen on the internet that many...
Read full review of Collect Pros
Collect Pros
-
idol lash
I am being charged for products I did not order. I did request a trail sample for which I received and paid for. Company charged my account a second time and sent products. I wrote refused on the package and returned it to the post office. My bank credited my account as the saw I was charged twice. Now this company has sent me to a fraudulent collection company. When I call both companies NO ONE ANSWERS The phones. Ridiculous
This review was chosen algorithmically as the most valued customer feedback.
I received a pink letter today from Collect Pros stating that I owed $87.63. It does not state the name of the company I owe it to, but it has to be one of the two above. I ordered free samples and cancelled once I found out that it really cost $87.63 a month and asked for some refund, which I received. I have never received any more products and do not owe...
Read full review of Collect Pros
Collect Pros
-
debt collection notice - fraud
Receive Courtesy Notice regarding an Overdue Balance. of $43.82 for a product Biofinite. Notice states that I can make secure payment online at www.collectpros.com. or over the phone by calling 1-877-439-1825.

Biofinite along with another face cream was a free sample, with subsequent orders sent each month thereafter. I called the company to cancel so that they would not send additional orders and charge me. I was told that they had mailed the second jar but they would cancel the order. I notified my IRS Credit Union, and the monies were put back into my account with the Federal Credit Union.
Collect Pros
-
collection
Received a pink letter today from this company stating that I owe $35.00 to a company called La Creme, I did buy a few months ago one jar of cream from them but paid before shipping. tried to call this Collection company and of course no one answers, called La Creme and they said they have been a getting many complaints about this company, I asked how come they are not doing anything about them, and got no explanation..BE AWARE...i'm not sure why the police is not involve..
Collect Pros
-
forskolin belly buster
Collect Pros
Collect Pros Contacts & Informations
Posted: 2016-January 13 by Mike.Friddle
Collections scam
Complaint Rating: 99 % with 136 votes
Contact information:
Collect Pros
P.O.BOX 4133
Woburn, MA 01888-4133
United States
collectpros.com
Recieved a letter in the mail from a collection agency which is being run out of a P.O. BOX in Woburn, MA. The letter states that I have charge that is in collections for somthing, someone called Forskolin Belly Buster. I have attempted to call this shady operation but not to my surprise, there is no one who answers the phone. Would be curious to hear from others who may have recieved a similar letter as I will be pursuing legal action to it's fullest . I paid for Forskolin Belly Buster with my America Express card at time I order the product.
Collect Pros
-
a request to pay a debt for non-payment for miracle phytocermides
I received a collection letter for an alleged debt on January 26, 2016. ( the date on the letter was January 13, 2016) To the best of my knowledge, I have not received this product in the past. To be fair to this company, I sent them an email requesting additional information( date of purchase, company purchased from, etc) I normally use one of my credit cards when purchasing online so even if I did purchased it, it would have been paid. If provided proof that I did purchase this, I would certainly pay. Having been scammed in the past on computer IT, I am suspicious that this debt is valid.
Collect Pros
-
la creme skin care
I just received a pink notice saying I owed $87.63. I have paid for the cream and have the statement from my CC to show for it. I cancelled after that because I didn't like the cream. I have tried to contact both companies, but have not received any information back. There is no way to reach Collect Pros. After reading all the complaints I am wondering who to contact to get this cleared up. Feels like a scam!
Collect Pros
-
idol lash $155.94 debt i've never heard of before today.
I received a pink letter today January 13, 2016 dated Dec 30, 2015 giving a www.com address to dispute claim. First I called the number they provided 877-439-1825 telling me to go to web site to dispute. I did that and followed instructions by providing reference number. Instead of disputes it stated thank you for confirming your debt. What a scam... I am 72 years old and never order from any on line crap. First of all I am almost blind and cannot wear makup due to allergies. But to direct someone to a web site that deliberately confirms when it states it is designed to dispute the vadility of said debt is surely a scam to begin with. The reference number is 955389. I had a friend try and the page she got was different but wouldnt let her enter information then she was redirected to the same page I had used. SCAM ALL THE WAY
We are here to help
16 years' experience in successful complaint resolution
Each complaint is handled individually by highly qualified experts
Honest and unbiased reviews
Last but not least, all our services are absolutely free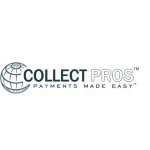 Collect Pros contacts