Checkers & Rally's complaints
607
Checkers & Rally's
-
service is horrible and food isn't fresh
The last few time my husband and I have been to the local rally's the service was less then acceptable.I myself work in fast food and this is becoming ridiculous. They usually get our order wrong and give us cold fried. They are usually rude when asked to correct or food and never charge us the right way. Example...my husband orders two spicy chickens only ketchup and they never get that right and charge us 2.19 a piece instead of two for three...same with mushroom and Swiss. Something needs to change or we will not bring going back.
Checkers & Rally's
-
food, service
I just went to rally's on lindell st in St Louis MO. The service was bad, with the young man having trouble figuring out how to use the debit card. Then we get our food ( dbl. Rally burger with cheese, deep sea dbl.)and it is cold! With no cheese! I suggest you might need to re train the entire staff. I have been a customer for years at the checker's In Dalton GA. The service there is 100x's better than in St Louis MO. I will be letting everyone I know not to go to the Rally's on Lindell st in MO.
Checkers & Rally's
-
quality of food and service
I went through the drive through for my lunch break. The big burly man at store #0611 that took my order was too busy yelling back at the apparently new employee to greet me other than to grab my debit card. Not a word other than "here's your order" when he pushed my bag at me. Once I got back to work and opened my food, my parmesian sticks and fries had close to no parmesian, no garlic butter, and only two sticks in the box. The fish, that I ordered with extra tarter was severely overcooked and I couldn't even tell it had any tarter without taking it apart. The fry burger had three fries drenched in mustard and ketchup, with a stockpile of pickles.
Checkers & Rally's
-
not opening on time
I tried to go to Rallys in kokomo Indiana on sycamore and hours stated 10 am open time I went there at 1020 am and they had part of the drive thru blocked with the tray that had had food on them and when I pulled up to order was told it would be at least 30 minutes before any food would be done it's not the first time I had experienced this problem and could not wait you are losing a lot of business this way as we have people who work very early and have lunch earlier as well as the high school which is close to this location
Checkers & Rally's
-
menu & location
What does it take to still have onion rings on the menu if you have fries? Put them back on the menu please. Chili dogs without onion rings is just plain stupid.

My rallys on pico in west los angeles is now a coffee bean. That sux. Please open a new rallys on this side of town in my area.

Your website will not let me send you feedback via your feeback form. That needs to be fixed.
Checkers & Rally's
-
attitude from your employees
I refuse to go to your hwy 80blocation with the atitudes you have there. Yhe young lady took my order i asked for a certain sandwich made special. And it was .made wrong i gave it back to her and she had them remake it and it was so rude how she gavebit back with eyes rolling Neck snapping and then shut the window on me .i then asked her for her name i apologize if i spelled it wrong. But im spelling it how it sound. Prashunta is her name so i will not go to that hwy 80 store in jackson ms again as lomg as she is there with that atitude.thank you .mary young
This review was chosen algorithmically as the most valued customer feedback.
Yesterday I went to Norklem Park Checkers and shopped with my easy coupons. On the link on my phone, the items were marked at certain prices. However, when I got to the till, I punched my cellphone number in and the items were NOT rung up against the price on the link on my phone. The manager showed me a"new price list" that is effective from Monday...
Read full review
Checkers & Rally's
-
expired product
I used to be a loyal customer of pick n pay for years until a friend told me how great checkers is and i started doing my groceries at checkers but as it is im extremely disappointed and have a severe diarrhoea from the expired viennas i bought from checkers mall of africa.the sticker that shows the expiry is hidden and faint such tht one would never notice.i bought them yesterday 6 December and yet they expired on the 28th of November...This is unacceptable and very careless of the staff at checkers...
Checkers & Rally's
-
customer service, nutrition issues
Simply put, there's no need to contact Checkers if you are unhappy with the nutrition of any of their foods. Neither phone calls nor emails are responded to. They have a "don't care" attitude.

This is evident if you do your homework and discover just how much salt, saturated fat, carbs or cholesterol in a menu item.

I realize this is not a "healthy eating" place... but where Wendy's seems to offer many healthy choices, they keep trying to reinvent the "heart attack to go".

Four for $3? No thanks. Not even four for free!
Agreed...but SOME fast food is more tolerable and somewhat healthier than others. My bad was stopping there when I should have gone elsewhere...
Checkers & Rally's
-
service
11/19/2016 11:20am. Pulls in drive thru. Was told that left side didn't work. So backed up went to right side. Ordered food. Pulled up to the window. Before I was cashed out I had forgot to order something so I tried to add on at window and manager told me I had to drive back around and order again. All it was were mozzarella sticks. So we got the order and didn't receive any straws for the drinks or ketchup so I had went to window and they watched me knock at window for 10mns before I can get ketchup and 2 straws. I felt like they were very rude. Will never attend that Rally's again. Store 0418
Checkers & Rally's
-
rude manager
I was recently at your Checkers in Four ways Mall, and I was appalled at what I witnessed. Nr 1, there are never any managers to help in the front..and when one did come out to help (A short indian woman) she was extremely rude to her staff. I do not see a reason for this disgusting behavior and I hope she will be reprimanded for this

If this is not taken seriously, I will go up the food chain here

Mandie Cane
Checkers & Rally's
-
boerewors on tasting
Hi
I am so disappointed a store situated in a profile area like that, i went to Checkers Balfour on the 20th Oct 2016 and bought goods of 502.00 with a wors cost me 51 rands that was on promotion and tasting at the back table of the butchery but i only decided to cook it on the night of the 25th for dinner only to find that it had s bad smell we couldnt eat it it all went on a waste,

my concern is why the selling customers shortdated meat?
Checkers & Rally's
-
drive thru
i went thru the drive through and even before i finished my last statement, she gave me a total needless to say she got my order wrong...and when they came out to gv me my order of course it was wrong...and then he supposably went it to get corrected, i drove off and it was still wrong...you know the gir's name was sharena m...if you don't like to deal with people you should not be in customer service...so upset...
Checkers & Rally's
-
backery
I orderd vet koekies on Friday the 5 th of Feb. For today the 8 th of Feb 2016. My order was supposed to be ready at 10.30 today. When I arrived there at 10.39 this monrning they forgot to make my order. I was told to come back at 11.15. Which I did. Only to stand there and wait for my order to be finished. In waited until after 12.00 for the 200 vet n koekies. The backery controller was very appoligetic. He tried to help best he could. The lady who took my order down in the first place, on Friday, made me feel like I am at fault and she is doing me a favour. She didn't say anything but her rude manner was enough. Checkers ruslouw is the closest to our nursery school. I am to scared to order there again because who is to say this won't happen again. And when I got to the till, the lady behind the till was so rude. What happened to smiling? Being friendly? Isn't it us the custumers that pays for their salaries? What happened to going the extra mile? What happens to just doing your job that is what you get paid to do. I truely hope that this matter wil be addressed. And sorted out. Your staff should be trained to be friendly at all times. To leave their troubles at home and come to work with smiles. And a good attitude. Thank you. I hope this will be delt with in the proper manner
This review was chosen algorithmically as the most valued customer feedback.
When that annoying commercial comes on - I can't get to the television control fast enough, to either change the channel or just flipping MUTE it. I am not sure what audience you are aiming for. But speaking as an educated caucasian I wouldn't eat there based on that commercial! . Not everyone is motivated by a bag talking like a black man. Do a survey, I...
Read full review
This review was chosen algorithmically as the most valued customer feedback.
I just want to make a complaint about my last visit to Rally's. My family and I eat at Rally's every week when we come in town, and this particular time we ordered our food and waited for our order. Once we got our order, my brother politely asked "which bag is this" she immediately snapped at him saying what you mean which bag is that and it was downhill...
Read full review
Checkers & Rally's
-
service and procedures
The Checkers outlet on H27 has very poor customer service, not rude, but very uninterested staff.
On my last 2 visits it has taken nearly 15 minutes to complete my order and on both occasions the staff were more interested in texting on their mobile phones rather than serving customers
Also, when no receipt was given on both times I asked why this was and was told their was no paper receipts which I find hard to believe.
I had no means to check if I was being charged correctly
Maybe the non issue of receipts was a way of pocketing extra cash
This is by far the worst Checkers I have ever visited and will be the last until their attitude changes.
It appears that for Checkers that " the customer is always right" is not part of their Mantra and instead it should be " the customer is a pain in the a--- who interferes with my social networking abilities"

Gerry
Checkers & Rally's
-
bad service
Here's my Rally's experience On July 8, 2015 I visit a Rally's Restaurant at 5210 Dixie Hwy. Louisville, Kentucky I parked and walk-up to the window to order noticed it had 5 employees working around inside so to my thinking my order would be ready in no time, but to find out that i was standing at the window for 10 minutes to place a order seems all employees was young teenagers who was goofing around inside the store on their cell phones one who working drive thru spoke out telling her co-workers " Is anyone gonna wait on the guy at the window" by only having one car in her drive thru so then i walked over to the other window no one showed up at that window, so i walked back to the window where the co-worker was working drive thru she then again yelled " Is anyone gonna wait on the guy at the window" that day was 91 degrees out side to hot to be standing the window to be just standing their getting no service so i walked away gotten in my car and left, i drove to another Rally's and explaining my experience to a manager ( Bridget ) of 5210 Dixie hwy location she taking my order and said for me to call the 1-800-800-8072 to file a report the next day i did just that 7/9/15 at 6:00 pm and they given me a Reference number #4932406 saying someone will be calling me within 24 hours i having heard from anyone from Corporate Office yet! and today's date is 7/27/15. I have read other people complaints and it's sad Rally's have stores that are being ran as they are (Bad Service). To corporate my contact number is: (502)541-2522.
This review was chosen algorithmically as the most valued customer feedback.
I went to the drive thru on the 4th of July weekend I oordere two combos so the casheir gives me my drinks and food. She just closes the window so I had to ask for straws she gets and attitude so she closes the window do I ask for a fork for my chilli cheese fries the cashier and the manager gets an attitude they close the window again before I get ask for...
Read full review
Checkers & Rally's
-
food quality and service
As a frequent shopper at Checkers, I have recently realised the decrease in quality in the fruit and veg section from the Checkers. Multiple times I have opened a bag of soft and mouldy potatoes peeled off a black banana and bitten in to a rotten apple. The tomatoes are always bruised and the onions are always soft with black speckles around the outer layer, the list goes on. As a consumer with rights, I am making my mark by posting this complaint.
thanks
We are here to help
16 years' experience in successful complaint resolution
Each complaint is handled individually by highly qualified experts
Honest and unbiased reviews
Last but not least, all our services are absolutely free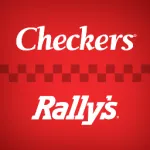 Checkers & Rally's contacts