Checkers & Rally's complaints
607
This review was chosen algorithmically as the most valued customer feedback.
Yesterday night we ordered two big Beauford meals, both with bacon (we were told was an extra charge), along with two cokes. After getting home, we realized they did not give us our drinks and neither burgers had bacon. We were charged $23 and paid full in cash. They did not give a receipt. When we called back to rectify the order, no one answered the...
Read full review
Checkers & Rally's
-
workers and the time I spent there
I go to Rally's in Cullman to get me and my passengers food on 12/29 (Friday) cause it was 12 maybe a little before and Rally's is open till 1am I thought...
Needless to say I get told by the cashier who was taking my order they didn't have any "fried foods" so I asked for something different and then get told again about them not having any fried foods cooked at that moment or any hamburger meat ... So I finally was tired of hearing they didn't have this up or that cooked.. when they coul ord have easily cooked my order and was about to leave and the lady came back over and said she was informed they had 1 hamburger Patty up if I would like that. So I said why not..
I do not understand why the place is opened til 1am if they are going to turn away costumers because of their laziness not wanting to do the job they are there for! I've NEVER had a problem with anyone there making my food til last night! Sad and unnecessary... Hopefully this won't happen to anyone else or you need new employees
This review was chosen algorithmically as the most valued customer feedback.
The general manager and assistant general manager I've seen for myself they could be there in their crew members could be coming outside with a order for a customer and then they could just be yelling at them as if they are their kids as if they are there little slaves I mean when I seen this for the first time I'm like okay maybe it's something else to...
Read full review
Checkers & Rally's
-
employee emily alvarado
I Ordered twice in drive through because the first time my order was not taken. Approached to pay and my order was incomplete. I asked the employee for the missing mozzerella cheese stix and she replied "you did not order them, you need to learn how to order" i asked her, her name and she said "Emily, don't wear it out" and alammed the window shut. I waived down Kye (manager) explained what Emily's horrible customer service and he grinned while she stuck out her tongue behind him. I am absolutely disgusted by such horrible customer service. I am a regular customer and PAY for my food yet do NOT expect to be treated in such a way.
Checkers & Rally's
-
drive through guy taking order
I've tried to go to the rally's on south Emerson and interstate 464 here in Indianapolis... I think he's from another country because he never understands my order and wants me to pull to the window ... he's clueless and I refuse.. to go to that one..and it's the closest to my house.. I've used rally's many times before ..I will have to depend on another rally's or change to McDonald's! I hate to do that but if you keep that poor service, , I forced to do that! Very bad business from that store here lately..
This review was chosen algorithmically as the most valued customer feedback.
My daughter stopped at the Checkers located at Ulmerton Rd / 49th St, Clearwater, Fl last night on her way to work. Could you please review the security cameras (12/1/2018 @ 11:33pm) to verify the discrepancy where she gave Chris Glack $20 to pay for order, but he claims it was a $10. He abruptly closed the window on her. I tried to call at (727) 572-4451...
Read full review
This review was chosen algorithmically as the most valued customer feedback.
My boyfriend and I arrived in the Rally's Drive through around 6:35pm on 11/24/2018. When the employee took the order she didn't gear anything we said because she was taking window orderds and talking to another employee at the same time so my boyfriend had to repeat himself serveral times on a simple order of two large fries and two spicy chicken...
Read full review
This review was chosen algorithmically as the most valued customer feedback.
My family and i were in the mood for rallys, we are very loyal and regular customers. We looked up on rallys website to see what we could get with the 4 dollar deal and on the website it said we could get a snack size shake so i asked for one and the lady acted like she didnt no what i was talking about so i explained to her we seen it on the internet on...
Read full review
Checkers & Rally's
-
my food and the cashier alone with the manger
i came to checkers around 3:30 am and i bought to2 checker burger and to 2 spicy chicken the 2for2 deal i came back because one of my spicy chicken sandwiches was still raw in the middle first off i never found out the girl name because she never gave me a receipt for my order i came back to bring the sandwich she ask for something i couldnt provide manger came up but didnt resolve my issues i really think u should take a look at the camera because someone is stealing the sandwich makers didnt have anything to do with the cashier
This review was chosen algorithmically as the most valued customer feedback.
My name is James Burton I used to work for checkers and got fired for my background not checking out I got sent to rhawn and the Blvd worked Oct 5 6 7 and didn't get paid for them days the next two weeks I worked for them I got paid for them days I've made complaints to the district manager Byronabout my pay he said he put it in but every week I call and...
Read full review
Checkers & Rally's
-
closing early at 1am but supposed to close at 2am
This is the 2nd night within a week that the Rallys on McCain Blvd in North Little Rock Arkansas has closed early at 1am. As soon as I drive up to the window, the automated voice informs me that the restaurant is closed. Has the hours changed? On Google it states closing is at 2am and not 1am. I am confused.This is unacceptable. Last time I am wasting time and money (gas in vehicle) to come to such an establishment. It is now 11/7/18 1:27 am. It has been closed for almost 30 mins.
This review was chosen algorithmically as the most valued customer feedback.
Hi my name is Cierra Smith at 10:54 p.m on 11/04/2018 at Rally's on 1105 South illnois St Belleville il 62220 I came thru the passenger side and ordered 2 for 5 big bufords and a small fry I pulled up to the window to where a African American male employee was texting on his phone not acknowledge that me n my father was at the window he continued texting...
Read full review
This review was chosen algorithmically as the most valued customer feedback.
i just recently passed by the checkers on 232 50 w lehigh ave philadelphia pa 19133 just coming on my way home to geab a bite to eat the customer service wasn't there i was over charged and i want my money back because i use to be a manger at checkers so i know how it is trying to meet projections but it's called suggestive upsale not put it in and think no...
Read full review
Checkers & Rally's
-
service
I went to the rallys at 6970 pendleton pike in indianapolis indiana today at 6:20pm. There were 2 cars in the other lane and myself in the other one. The woman in the drive thru said it would be one moment and i politely said thats ok. I watched both the cars in the other lane advance to the window and subsequently leave. Still no one took my order. At 6:40 a woman walked out the side door and handed 2 bags of food to a couple people sitting outside. Then proceeded to chat with them as i continued to wait in the drive thru. I left at 6:42 still not being helped, and the one employee i saw was still chatting and laughing with people outside. As i drove past the window i saw no employees inside. I cant believe how unprofessional and horrible the service i just didnt receive was. So i went to mcdonalds instead where they actually took my order. I manage a business myself and i would never tolerate this from any of my employees. Its absolutely appalling.
Checkers & Rally's
-
service
On Saturday evening went to the round wings at 10 girl School Road Chapel Hill around 8:30 at 8:50 they put us in the parking lot waiting for our food with everyone else, at 915 we went to window still no food was told due to nights they had to cook fresh. But over 20 at a fast food place wrong the ladies there wanted to argue wouldn't give a number so we call someone. The lights weren't on either
Checkers & Rally's
-
customer service
I visited rally's in main st suffolk va on 10/24/2018 at 11:52pm. First off the lady working the drive thru was rude, then I asked for a oero stacker ice cream dessert and she has the excuse the ice cream machine was down but yet tells my fiancé he's able to get a milkshake with his combo makes no sense to me milkshake is made out of ice cream last time I checked. So I asked for a chocolate milkshake and I get a small vanilla milkshake instead of chocolate, got my meal large and there was barely any fries in my large fry container that you pay a $1 extra to get a large fry and drink. I understand they just opened and we have been there 4 times since they opened but there is no excuse for tonight they weren't busy at all and the service sucked and the other times we went the service was excellent and the food and desserts and they were so busy people were lined up in the road to come in to get food. I'm a paying customer and if it's going to continue to be this way I will go else where with my money. Please call me at 757-214-8491 or e-mail me at [email protected] and let me know you got this complaint and what will be done about it.
Thanks
Brittnay Pippin and Dylan Thompson
Checkers & Rally's
-
bad service and false refund
I went to checkers on Campbellton Rd in Atlanta Ga store 5278. My food was old and hard as a brick. I drove back to the restaurant asked for a refund. I offered the manager my card to refund my money back and she rudely declined. Days have passed still no refund. I called the store only to find that everything on the receipt is false the store number is to the health department, the address is Atlanta, Fl!? Really.
Checkers & Rally's
-
service
Why do the employees especially the men not wear hair nets or beard nets? That should be an absolute must! I've been to the Rally's in Farmington MO several times and always see this nasty disgusting display. I've even made comments to them that it is inappropriate and I had better not have hair in my food.
Nothing changed.
Today I ordered my food 2 All American Cheesebugers and a medium fry. I waited in line behind 1 car for 10 minutes. Then he just had a small order! Ridiculous!
As I waited for mine at the window some big guy was walking around instead of working with a big head of fuzzy hair and a nasty beard just waiting to fall into my food.
No excuse for this! By the way there was entirely too much pepper on the fries!
You need to change policy and make all employees wear hair nets and beard nets. No one wants someone else's nasty hair in their food!
Checkers & Rally's
-
employees at owensboro ky store
10/21/2018 I went to Rally's to make an order and all 3 of the employees were strung out on drugs. There was a teen also working and he heard them talking about getting so high that they couldn't function just hours before work. There were 2 talking about marijuana and the shift manager was talking about overdosing himself on pain meds. While I was in the store waiting to make my order (15 min) there were at least 3 customer complaints on messed up orders. The cashier I was trying to order from refused to wait on me because he was so high he didn't realize I was an actual person. I reported it to the police department but no results. The cashier that I was facing, Name is Aaron Eves. The sandwich maker, Darren Hagan both were high and the shift manager, Matthew Bowles was the one on pills. Please do something about this store since everyone is afraid of their food being tampered with due to the employees being strung out on drugs.
This review was chosen algorithmically as the most valued customer feedback.
2 service lanes are provided, yet when I pull into the left lane, I am asked to get out of the lane and pull into the right lane. This has happened on too many occasions and each time I have left the eestablishment. I am not understanding why 2 lanes are offered yet staff is not willing to serve customers in either lane. Something needs to be done.
Read full review
We are here to help
16 years' experience in successful complaint resolution
Each complaint is handled individually by highly qualified experts
Honest and unbiased reviews
Last but not least, all our services are absolutely free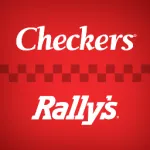 Checkers & Rally's contacts