CenturyLink complaints
650
This review was chosen algorithmically as the most valued customer feedback.
Last week I set an appointment for tech help. The new modem causes multiple problems with internet service: one of five surveillance cameras no longer work, and two of four alexa echo dots no longer work. The tech never showed up. I called centurylink to find the appointment had been cancelled but we were not told so we waited all day. Our time is not...
Read full review
CenturyLink
-
Internet
Worst customer service. Spent hours on phone last week for days on end trying to get someone to come out to repair internet. Entire street was out. Said no issues. Can never reach a person. Offer online chat but when you hv no internet you can't online chat! It's ridiculous.
The tech came out last week and said there were ten calls from my street... completely different information from cs. Finally fixed it after days w out service. After working fir five days, back out. Spend two hours on hold w cs. Only to get disconnected and not get call back. Everyone on my street out of service again and we all got different responses. I don't hv time to spend hours snd hours sitting on hold and not get any resolution. They know we hv no other options w internet snd just don't care abt the customers. It's beyond upsetting.
Desired outcome: Better repair service.
CenturyLink
-
Disruption of Phone Service
My business was without phone service from 05/08/2021 through 05/13/2021. It was reported to Windstream who was helpful with reporting and updates. However representatives with CenturyLink was not helpful. I was continually transferred from one person to the next, each time having to explain entire problem again, each time not getting any answers or anything fixed. This was after trying to navigate through the horrible and completely frustrating phone menu just to speak to a CenturyLink representative. There is no excuse for a business or individual to be without phone service for this long. There is no excuse for having to go through a horrible phone menu to try to speak to someone only to reach multiple customer service representatives who, literally do not care and just transfer you to the next person who does not care.
Desired outcome: Redesign your incoming call system and hire, train employees to actually help customers.
CenturyLink
-
Internet service in Prescott, AZ
We have been with Centurylink internet service for over six years, despite their unreliable internet service. When we returned to Prescott, AZ in early April we were unable, as is frequently the case, to obtain internet access. We must emphasize his has happened before, many times before. This time we were COMPLETELEY unable to obtain internet access. In frustration, we canceled our internet service through Centurylink on the 27th of April. As we had no access to the internet, we had no assurance that this request had been honored

When we returned to California on May 7th, 2021 (where we had reliable access through AT&T) we found that our arrangement with Century link had NOT been canceled!

On that date, we talked to several CenturyLink representatives who told us that we could could NOT cancel our service unless we agreed to comply with their (undisclosed) disclosure agreement! Please not that we have NEVER been under contract with CenturyLink and have been reliable customers FOR OVER SIX YEARS!

We have been charged for a service that we have NOT received and have NOT been allowed to cancel unless we agree to their undisclosed terms!

The company is fully aware that many of their customers are seniors who tend to be compliant with the most egregious demands, and will likely submit to their conditions.

In view of this company's flagrantly disregard for the rights of their customers, ALL prospective clients should be advised to avoid doing business with CenturyLink, as they clearly have no interest in dealing fairly with their clientele.
CenturyLink
-
Check returned"unpaid" was not true and fraudulent
I spent over 3 hours on the phone. First my bank verified check was never returned by them and was not submitted or returned unpaid. More than sufficient funds were available at all times. CenturyLink representatives could not provide a copy of my check to show markings to prove it had gone thru the bank saying they do not gave access to email, yet they are my internet provider and they have no access to email? They kept requesting my routing number, I asked why and was told they needed it to submit electronic payment. I refused to provide since they have that information on the check they received. They said they could not submit the check to the bank a 2nd time and that eventually the check will be returned to me. I refuse to provide routing information or another payment until I receive my original check back which I have not. I also refuse to pay return check fee, especially since bank refused payment and CenturyLink cannot or will not provide proof that it was. Nor will I pay a late payment fee for this since you received my check well before it's due date. Right now this will cost me a minimum of $30.00 to stop payment on my check since CenturyLink could easily process this check at any time as well any additional payments that are sent. Something is not right with CenturyLink representatives, the excuses they provided, and inability to provide any proof.
Desired outcome: Want return check fee, late fee, and original check returned to me or CenturyLink needs to credit 30.00 stop payment fee
CenturyLink
-
Management / Contacting Customer Service
Hello,

While I understand that Century Link is a large organization with many complex roles to meet, I find it to be greatly sub-standard in some of these roles. As a management consultant and familiar with business practices, I have experience with good and poor processes, and I absolutely dread having to contact Century Link. The process is long, it is repetitive, it is not consumer-friendly, it takes you through frustrating amount of steps, and is generally poorly thought out. It could be streamlined so much better!

From a admittedly small sample of the great amount of calls that you handle, this is only my experience (though many of people I know agree) but basically every one of my more than dozen calls over the last two years have been incredibly frustrating. Representatives are friendly and do their best to help, but the system in design towards customer-friendly attitude reminds me ones I have seen in less developed countries or centrally planned economies.

From not being able to find my account (4-5 times) to transferring (a few times then losing me and having me start the whole process again) to forcing me to answer many questions and ultimately not transferring me to where I would like to go seems to be the rule rather than exception.

Half a year ago, something changed with billing on the Century Link end. My auto payments were not going through. It was not a fast nor simple thing to correct, even though it had nothing to do with anything on my end. Recently, I got a note that Century Link changed my account number and billing system. After checking on-line account, it seemed to be fine - but based on past experience I knew it could quickly evolve into a problem that would take a lot of valuable time to rectify for me. And of course, unlike representatives, I would not be getting paid for the time spent trying to fix it. After a few minutes of answering questions, and trying to get through to a representative for a clarification, it ultimately told me the call center was closed. This was after repeated attempts to get a representative, which even after I requested that option, it wasted my time with so many other automated responses regarding my balance, COVID rules... It could have immediately told me that it was not possible to reach a representative. Century Link is a tech and communication company and it could have a system that demonstrates that.,

Bottom line, I truly dread having to call Century Link. My suspicion that it will end with a frustrating system with messages, choices, questions, and prompts that may or may not end well basically comes true almost every time even though each time I hope someone will have streamlined the process.

Again, while reps are mostly very helpful and try their best, I would be embarrassed and ashamed if as a Senior Manager I were getting paid any bonus or any type of reward outside of a basic competitive salary when it comes to contacting customer service. I do not know if it is complacency, lack of competition, or whatever it may be, but it is very reminiscent of the countries I have lived or world in that had a centrally planned or monopolistic organizations.

Desirable resolution: That this message reaches the senior management, if particularly as I suspect, and would be willing to wager that I am not an isolated case, or that if you were to do a study on your process, that this is an issue that senior management should address.

If it is just me and a few others, well, then basically ignore this. But I think I am not the only one that finds this frustrating and inefficient. Ideally, having a survey or outside check of the process would likely result in recommendations that over time, could save thousands and thousands if not millions of customers time and frustration. Think how nice that would be to have that kind of a positive impact on so many people.
CenturyLink
-
Ongoing billing for no services account #7749
I cancelled CenturyLink services in September which was finalized in October and paid my account off. I have been receiving an ongoing bill of $172.50 even after attempting to clear it up. Today I called (again) and spoke to Lashawn who transferred me to Sabrina in billing who then hung up on me. They claimed they never closed my account and I have to talk to billing to reverse the charges but they never fix the problem! Lashawn also said we owe $40 for a bill that was not paid since 2018 (I've never received a current bill for this amount). We paid that account and closed it several years ago. I'm don't know why Century Link continues to bill us. I did verify the services have been shut off since September 2019!
Desired outcome: Close our accounts and reverse the charges of $172.50 and $40. Thank you, Thalia Ohara
CenturyLink
-
internet service
I have tried over and over again to have Century Link come to my apartment and get the internet to work. I need this for my job. It works for a month and then it's slower then molasses again. Right now it barely stays on which means I can't do my job.

I have called MANY times over the past several years including last month when I guy came out and reduced the amount of wifi from 4 to 3 (I believe) and now it's not working again.

I wish I had dates, I don't but they know it's a recurring issue.
Desired outcome: Fix the Internet or give me a complete refund for at least 3 months time because I've lost that much over the last 2 years at least.
CenturyLink
-
Our wifi does not work!! I cannot even set up my brand new tablet because I have no wifi! I also cannot backup my iphone!!!~
Three months ago I noticed that our wifi was slowing down. Then it completely stopped. Nothing has changed in our house that would make that happen. CenturyLink provides the worst equipment I've ever used.
I want another modem/router please. I do not want to be charged for this.
Is there anything else you can do to increase wifi coverage? I should be able to use wifi in my bedroom. When the wifi worked, I had to stay in the living room to use it which is the room the modem/router is in.
Desired outcome: New Modem/router
CenturyLink
-
Transfer of telephone service-business
I spent 2 hours today on the phone with customer reps and supervisors. I wanted to know if Century Link services an area I am moving my business to at the end of the month(April). I asked if I could keep the 2 business numbers I have had for years. The answer to the first question was a quick "yes". The answer to the second question was "I don't know". The first rep directed me to write an email giving my request to move and keep lines/phone numbers as well as the address I am going to and the address I am leaving along with other information. The email address I was given by rep Nick was [email protected] I repeated it back to the rep twice. I composed and sent the email and it bounced back saying "no such email address". I tried again and same result. I called back and got another rep who told me that of course I could keep my numbers with the move. I then asked to schedule the move and was put on hold. The rep Jordan came back and said that his system was running slow and he was going to give me to his supervisor Joe. Joe said that he would help schedule an appointment for installation. Joe put me on hold several times and then came on and said that I was going to have to send an email after all. I have been a loyal customer of Century Link for years and this is the worst customer service I HAVE EVER HAD any company.
Desired outcome: I want my questions answered and resolved.
CenturyLink
-
DSL
I can NOT speak with any customer service agents in the US! After a 45 min. wait and jumping through hoops by the automated system, I was forwarded to the Philippines where the representatives rooster wouldn't stop crowing, so he pretended to be an automated voice and hung up. Next time I finally got a real rep. who also spoke over me instead of escalating to a higher level for help, then hung up. Now I can't even get through and all I can experience is the automated system that makes you chase your tail around in circles.

All listed phone numbers for customer service have been disconnected! This is NO way to operate a successful business!

After a decade as a customer, I am joining a class action law suite!

Very dissatisfied,
Sterling Smith
480-290-1041
acct. # 928-474-5052 404R
Desired outcome: Immediate response
CenturyLink
-
Trying to upgrade service from residential to business
Scheduled an appointment to upgrade service from residential to business. Technician came to house but did not call or follow other pre-stated instructions on arrival, but simply left because he did not want to open gate. Called many representatives at Century Link to rectify situation but most representatives hung up (on transferring to someone else) or simply kept us on hold and did not respond.
Desired outcome: Send technician out at no charge to perform necessary upgrade the service
CenturyLink
-
Re mail received from centurylink
Re: account 331147968 Re letter dated March 3 2021 from Monroe La.. saying in part your recent payment of $34.75 has been returned by your bank. Not true went to my Sioux Valley Credit Union...never returned...plus I have complained to century link that payment was never charged to my bank in January 30 when I made payment on your auto service or February 24 was never taken out. Called several times saying money hasn't came out and they said they have payment. Bank said no they never received. Now they say bank returned payment...just at bank not true. I have confirmation number of January and February. Please call me 712-333-3158 Marion Dirks Sioux City Iowa
Desired outcome: Payment made right
CenturyLink
-
Fraud
I know someone that is frauding your company .He puts the account in other relatives name so he doesn't have to pay his bills.His name is Curtis Aldridge he lives at 198 black gap road lot 152.He has the phone # in his grandmother's name right now and she is in a nursing home .Some of the names he has used before is Mary stull his mother in law and Beverly l Powell his aunt also in a group home .his grandmother's name is Beverly Ann Powell the phone number is 717 352 3121. He also has done this to satellite and comcast.He used his fiancee name Amy stull and I don't know how many more he has done this too.Please look into this and hope you get the money owed to you.He is now with consumer celliar.He needs to be held accountable for his actions .
Desired outcome: Lose service until he pays all the bill right now trying to make Mary stull pay back Bill and she was in a nursing home when he used her name.
This review was chosen algorithmically as the most valued customer feedback.
We moved and called to get internet, T.V. and landline. After a very bad unknowledgeable installer came and spent four hours at our home that is a new home. He damaged our new home. Then he told me that I would have to go to Best Buy to purchase a device for the computer to get internet. I asked him about the home phone service and he said did you order...
Read full review
CenturyLink
-
Internet Services
My daughter purchased prepay internet services, she received the modem and was told it would be ready to go on 2/15/21. Got a message said they could hook it up it would be the next day. Got home and still no internet services. Called and was speaking to around 15 different people to figure out why internet services were not hooked up. No one from Century Link called me to advise me that we would not be able to get service. Spoke with a technician and he indicated there was a damaged cable and it would be months before it could be fixed. Spoke with a customer service rep from Century Link and was told that because I was the only one at the servicing address that they would not be fixing the cable "it would cost too much". I know there was service there previously. I do not understand why they can't fix the problem. I feel that this is a poor excuse for a business and consumer to not service a customer that technically has had service in the past.
Desired outcome: For them to fix the cable in a timely manner and provide services for my daughter to be able to get internet for her school
CenturyLink
-
Driver for Product Install
2/15/2021
Truck No. 2433067
I have long considered switching from Cox to CenturyLink as they are now in my area but after my experience with one of your drivers I am taking a hard NO! While driving at speed limit of the road I was on in Tempe, one of your drivers (truck no. referenced above) forced his way into my lane nearly clipping the front end of my car. This was extremely disturbing considering the fact he could have easily slowed down to get behind me as there were no other cars. He deliberately chose to speed up and cut between me and the car that was originally in front of me. As I am on many forums and blog religiously I will be posting this mishap. I am sure others have experienced such nonsense as well! In a day and age where people are just looking to leave conglomerates such as yours I am sure it will have much pull!
This review was chosen algorithmically as the most valued customer feedback.
Email for android does not work. The app stopped working a few weeks ago and now is no longer on Google Play Customer support page inaccessible Customer chat inaccessible I did find a phone umber and I have spoken with several people but they are all clueless, all they want to do is sell me 'inside wiring protection', I am a network engineer! Really...
Read full review
This review was chosen algorithmically as the most valued customer feedback.
At this point I feel so frustrated with CenturyLink that I would cease doing business with them, except that they are the only provider in the area where I am, (in a small town in central Oregon.) The service is terrible and very frustrating. I run a small business out of my home and need to have a working telephone. Over a week ago it began having so much...
Read full review
CenturyLink
-
Late charges in pandemic
How can a billion dollars company charge late charges in a pandemic if I haven't gotten my stimulus payment it was sent to a closed bank account I'm discussed with wealthy corporation who are only out for profit...I thought AOL was expensive but this is double the price what's up with that?
I'm 70 years old and have no family and living on poverty income 1% cost of living primative right?
Desired outcome: Drop all late charges
We are here to help
16 years' experience in successful complaint resolution
Each complaint is handled individually by highly qualified experts
Honest and unbiased reviews
Last but not least, all our services are absolutely free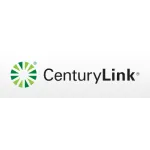 CenturyLink contacts