CenturyLink complaints
650
CenturyLink
-
Internet / Cancelling Issues
We switched to Centurylink Internet about 6 years ago because we were switching to a Voip Phone System and our current provider who had provided great internet did not have the speeds that would work with our new phones. We spent 7, 000.00 with the Phone Provider trying to get Centurylink to not continually drop our service. After the Phone Technician met with a local Centurylink Supervisor was it determined they kept changing our static IP address that we were paying for, and she had to argue with the service department with her own company. So we were finally up and running Centurylink would not do anything to help with the money spent fixing their errors although the phone service provider split the costs with us. So for the next 5 years we struggled with the phones going down or being incredibly static so that customers could not hear us, Centurylink would not do anything to fix the issue. A local company put in fiber optics, we switch service immediately. The company also paid the extra expense to bring the fiber optics back to our building. The installation was professional and seamless. I then cancelled the internet service with centurylink but still needed to switch the email hosting. After 6 months when we found a company to host our website and they provide email also. I discovered we had been paying for Centurylink internet that we had not had for a least a year because it was all tied in with the email hosting. It took another month and several phone calls to get everything cancelled. I have to say the employees at Centurylink are almost all very friendly and helpful. But the policies of such a large company is not professional and it is very underhanded. I would not recommend Centurylink to anyone. Unfortunately, I live in a small town in an isolated area and there are not a lot of options. If you can STAY AWAY.
This review was chosen algorithmically as the most valued customer feedback.
After having service with century Link for over 40+ years we found ourselves seeking service elsewhere. Approximately 5 +/- years ago the road in front of our house was ground down to the dirt to resurface. At that time our land line was cut. We made a complaint and a repair request. They promptly sent out a repairman to fix the line. We were informed that...
Read full review
CenturyLink
-
Internet/Phone
Called to make an arrangement and manual order was entered to disconnect service ahead of due date. Service disconnected and server would not connect to payment services or chat. The representative who set the order was rude and intentionally set the service to disconnect on the wrong date. This caused the loss of employment over the holidays. State mandates stay at home order and job was considered essential. Looking for a way to recover from this mistake
Desired outcome: Reconnection fees removed from bill
CenturyLink
-
Telephone
Ordered internet and telephone tech called and switched my old tele# but knew nothing of internet I want to be switched but to my old provider mediacom with my old tele# 480-550-5016 and canacell my service order n21176965
Desired outcome: SWITCH MY TELE SERVICE BACK TO MEDIACOM TELE NO# 480-550-5016
CenturyLink
-
Internet
My Internet had been down for a month, no help from customer service, no show from technician to my home, and no real response over the phone. I've been a paying customer for 4 years, this is unacceptable . Who runs this place ? I don't understand why this company is so incompetent. It's like they have some secret they don't want me to know about .
Desired outcome: Speak with someone high up the ladder .
CenturyLink
-
Residential internet
Centurylink is the only wired internet provider in my area. I have been trying to work from home and most CSP jobs require at least 1 or 1.5 for upload speed. I would like to know why they cannot get their customers at least that much so we would be able to work. The most we can get is.89 and I have has to turn down almost every job I was offered. Please help us who are willing to work make some money to get by and not rely on SNAP.
CenturyLink
-
Slow internet
Had CL for several years with no problem and was getting around 37m. Now it is down to 2 to 5 m download. Had a tech here twice. First one indicated he had found the problem, other phone lines were still connected. However, after he left I ran a speed test and it was still slow. Second tech arrived two days later and couldn't find a problem even though he couldn't get a faster download. He left saying it was ok even though speed tests indicated it was not. I can't work with 1 or 2 m download speeds. Guess I will have to call the cable people back.
CenturyLink
-
Slow speeds
I have been on CL for 12 years and it's always the same thing SLOW. So I can go on but all of us are facing the same problem, you pay and pay. Not going to ramble on just know the the CEO has stated DSL is not profitable and we woe our stock holders a good return so they are planing to sell it off and that means no upgrades, which is interesting since they have received grants from the Government to improve and expand rural DSL. It's the same old thing we pay they laugh all the way to the bank.
This review was chosen algorithmically as the most valued customer feedback.
After 40 plus years of having this company as a phone and internet provider, I'm completely beside myself as to the horrible customer service that is currently being used. 38 years running a non-profit 501c3 caring for foster and at-risk now being damaged, a home-use office due to covid is affected, a 79 yo disabled and a 53 yo disabled persons are affected...
Read full review
This review was chosen algorithmically as the most valued customer feedback.
This is a warning to everyone who is thinking about signing up for services with Century Link to RUN away and go elsewhere. My sister has had service with Century Link for almost 20 years. This is because when she first signed up it was a phone company called Quest. When Century Link took over, they continued the phone service and added Internet. Sis wa...
Read full review
CenturyLink
-
Canceled internet service but they charged me again the next month
I called Centurylink on Oct 4th 2020 and cancelled my internet service. I called again on Oct 23rd to confirm the deactivation of the service and to find out how to return the modem. The employee confirmed that my service was cancelled and told me I had to mail the modem to them. The Centurylink website that allows you to print the return label does not recognize my account number, so I cannot print the label. I completed a form to have a label USPS shipped to me on Oct 23rd, but have not received it as of Nov 11. I was also charged the monthly service fee for Nov, even though my account is deactivated (confirmed by 2 employees).
This review was chosen algorithmically as the most valued customer feedback.
10/27/2020 around 9:13 am my daughter and I were at the light of Damascus Rd, waiting to turn West onto W. 5th Ave. Our light turned green and I started to move and had to stop to avoid hitting one of your bucket truck drivers who ran the red light, heading West on W. 5th St. I then completed my turn and ended up behind this CenturyLink driver. I got into...
Read full review
This review was chosen algorithmically as the most valued customer feedback.
I have worked with Agent Benjamin before. IN fact, I believe I have filed a complaint on this Agent with a Century link Representative. I dont ever want to work with that agent again. If I get him on a call, I will hang up until I get a different agent. I worked with him today, Saturday, October 17th, 2020. I called Century Link At Ease Department. I do...
Read full review
CenturyLink
-
Bill.
Last month my wife called 411 twice in the morning. The first time she was given the wrong number. I tried calling to get a charge of $5.99 removed from our bill twice but hung up after 30 minutes on hold each time. When I have gone online with my ipad... Live chat doesn't provide a submit icon I can click onto to submit my request to have the first erroneous 411 charge removed. I wrote this down on my last bill as I deducted $5.99 from it. What I wrote down was ignored. My new bill reflects a forward balance of $5.99. I formally request to have this mistaken charge removed from my bill. 313267273
CenturyLink
-
Late fees
I sent payment 14 days prior to due date and it was not applied to my account til after that date. Now there are now late fees on the account. I can not believe it should take more than two weeks to reach accounting and be applied to my account. I tried to pay online but there are fees to do so. I have spent 4hr on hold, speaking to numerous representatives and also a supervisor. Supervisor wanted reference number which is not given to me. Representatives wanted me to go to centurylink store which do not exsist. The next months bill was sent on the same date and was applied. Can you please resolve this issue for me. I am retired and don't want worry about $15 late fees every month.Account #208 463-8133 675 this check that cleared bank is dated the same day I mailed it
CenturyLink
-
Internet
In feb of 2018 we upgraded my centurylink internet to faster speed and a new modem. The new auto billing was to my debit card, which was different from the previous auto billing which was direct from my checking account (both from first tech federal credit union). I didn't notice that they had continued to bill my checking account and bill my debit card each month. I have now talked with more than ten people at centurylink and only one seemed to understand and she tried to cancel the charge from my checking account — that got me an email saying they were canceling my internet; got that reversed as I don't want to lose internet — just the double billing. Twice they have hung up on me. They keep repeating that they are only billing me once each month despite my bank showing two payments each month: one from the debit card and one direct from my checking account
CenturyLink
-
Sorry excuse for an internet provider
We have had service through CenturyLink since the late 1990's and never thought we would change providers, but they have truly lost my support:
1) 2.5 hours trying to work with tech support and never getting more than 1 MB throughput
2) Getting hung up on after 2.5 hours because at 6 PM they closed and dropped my call
3) After business hours our upload speeds go back to 10 MB
4) Start work on Monday and I am back down to 1 MB
5) Finally talk to a manager after a 40 minute wait and am being told that 10 MB doesn't support online video calls despite the fact that I have been doing online video calls for 4 years without an issue until the last two weeks
6) My husband gets told that we need to shell out $296 for new modem and service call to get the 100 MB
7) Soonest he could get anyone out here is Tuesday, but if we were a new customer they could be out on Monday
8) Never once have I felt validated or valued by this company
CenturyLink
-
Internet
We have recently moved and had to settle for Century Link. It is horrible. I can't even watch a movie or an on demand show without it buffering all the time. We have security cameras that will not work with our internet because it is so slow!

Checked into other options but the cost was out of this world like $6, 000 to have cable run 1/3 of a mile!

If we could we would drop this service and get something faster and more reliable!
CenturyLink
-
lousy
i had centurylink internet service, i cancelled my service, i could not print out return label so i asked them where to ship the modem back, they gave me the wrong address, i told them i was moving out of state and told man at post office, i insured the package for 100.00 the cost centurylink will charge me for the modem if its not returned. im not able to get my package redirected even though i still have receipt when i mailed it. i have an email from centurylink where to send the package, the exact address i mailed it to which is wrong address. this is lousy service, i will not ever use centurylink again. i should not have to pay for the modem since they gave me the wrong address.
CenturyLink
-
Internet
I paid ceditor acc#461665087 off to amsher acct#24318841.
I paid a $300.00 bill for something I never used. I kept calling your company about the problem and they did not send someone out to see what was wrong. But you all showed more concern about me paying the bill then the sevice you gave me. I went to another company. And he told me why I wasn't getting service. The job your sevice person did not do. They did it for free. I feel you all owe me some money back.
We are here to help
16 years' experience in successful complaint resolution
Each complaint is handled individually by highly qualified experts
Honest and unbiased reviews
Last but not least, all our services are absolutely free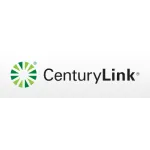 CenturyLink contacts