Cebu Pacific Air complaints
413
Cebu Pacific Air
-
Rude Ground Staff
It's generally the entire country, most of them are very hospitable when it comes to foreign tourists but I observe the opposite when they manage concerns for their fellow Filipinos. What's worst about Cebu Pacific is that they are the most unreliable airline there is in the Philippines and probably also in the entire world. Your flights are generally delayed, please train and OBLIGE your staff to be extra patient and try their best to make it up with their passengers all the time. And then your staff face passengers like "we know the rules and even if you complain about us it will not do us any harm..." -- what type of conflict management is that? This airline is very inconsistent, don't ever fall for any of their marketing efforts. You pay a centavo and you get half a centavo worth of service. Cheap price, cheap service, cheap staff.
Desired outcome: Discount Voucher
Cebu Pacific Air
-
certificate of lost boarding pass
Good Day Ma'am,

This is Ronnie S. Montejo , I am requesting from your good office a certificate of lost boarding pass it will be a great help for me to claim my travel allowance for it is one of of its requirement but unfortunately I lost my boarding pass.

Here is my flight details :

Booking date : April 16, 2022

Booking Reference No. LKSWMK

MNL-BXU - 5J789

NAIA TERMINAL 3

Departure : April 21, 2022 at 5:10 PM

Arrival: April 21, 2022 at 6:45 PM

I am hoping for your response, I already sent an email last June 16,2022.

Thank you and God Bless
Cebu Pacific Air
-
Request for Certificate of Travel Completed
Dear sir/mam, I would like to request for a certification of travel completed for the following passengers, for reimbursement purposes from our recently conducted activity. Here's the travel details as follows;

Name: Moya, Arriane Francheska

Destination: MANILA to PPS

Flight Schedule: June 15, 2022, 04:40 AM

Flight No:5J-635

Booking Ref: AGZZ4G

Email address: [email protected]

Name: Martin, Patricia Anne

Destination: MANILA to PPS

Flight Schedule: June 15, 2022, 04:40 AM

Flight No:5J-635

Booking Ref: AGZZ4G

Email address: [email protected]

Name: Lorenzo, Jeffry

Destination: MANILA to PPS

Flight Schedule: June 15, 2022, 08:25 AM

Flight No: 5J-641

Booking Ref: IF212Z

Email address: [email protected]

Thank you very much and hoping for your kind consideration.

Sincerely yours,

Diana Hermida
Desired outcome: Certification of travel completed
Cebu Pacific Air
-
Cebu Pacific Air-Lost boarding pass
Dear sir/ma'am, we would like to request an electronic copy of our boarding pass which we lost last June 17, 2022 after our arrival at Ninoy Aquino International Airport terminal 3 we badly needed the electronic copy for our travel expense voucher claim in our office.

Name: Oliver A Enmodias

Redento L Eclar

Address: APC-EM, Camp Sgt. Quintin M Merecido, Buhangin, Davao City

CP#09171494738

Destination:Manila

Flight details:

1. June 15, 2022

DVO-MNL 5J970

Booking Ref. No. RNUKNR

Thank you very much and hoping for your kind and consideration.

Sincerely Yours,

Redento L Eclar

Oliver A Enmodias
Cebu Pacific Air
-
Web check in feature and incompetent customer service agent
To the Management,

I would like to file a complain regarding your service, I have booked a flight for my wife with booking reference # ZL9V8K. I tried to do web check in but it seems that there is no button to do the said check in both web and mobile platforms. I did tried to reach out to your customer service with chat reference: 6781389 and was able to chat with your agent Judil, however all she can say is apologies... no solution whatsoever it seems like I am talking to a chatbot.

I booked your airline as I do not have other options on the said route. Also I need this web check in feature as this is convenient for my wife not to do the long queue as she has back problems. I hope your airline can be more considerate enough to the customers convenience.

lastly I have made a 32kgs additional baggage allowance and the guest officer told my wife that she can only check in 1 baggage. her allowance is 32Kgs, why can she check in 2 baggages, she has a medical condition for this matter. I hope you can be more reasonable on your policies.
Desired outcome: I needed you guys to do the web check in for me as it seems that this is your system glitch. also my wife needs to check in 2 baggages as this she cannot carry 2 luggages, here baggage allowance is 32 kgs.
Cebu Pacific Air
-
Lost boarding pass
Sir/ Maam, can I request for a copy of my boarding pass for the flight I took or travel certificate to be a proof that I boarded for the said flight This will be used for the reimbursement of the airfare and other travelling expenses.

Flight : 5J 789

Date and time of departure: April 21, 2022/ 5:10 pm

Passenger Name: Ronnie S. Montejo

Route: from Manila to Butuan
Desired outcome: I would like to receive a travel certificate to become my proof for the said travel.
Cebu Pacific Air
-
Refund of travel fund not yet credited
My travel fund refund is not yet credited to date and now it is already expired! I have been making follow ups to no avail. Not even the commin decency to reply to my email sent to said company. Company already closed the complaint without even resolving the issue, hence I filed for another complaint.. Which resulted to nothing to date!

Booking ref nos. Oc7k3s;vjz1kq orig expiry date 3/15/22 amt: 12,358.28
Desired outcome: Please refund my travel fund
Cebu Pacific Air
-
Check-in luggage problem
I have a flight at 9:50am from Zamboanga to Manila and was changed by the airline to 12:35 without any reason. Next, I check-in online to avoid crowding in the airport and was asked to print PERSONALLY my baggage tag on their machine near the counter before I could drop off my luggage, I did anyway. But the problem now, I was in flight 5J 860 but my check-in luggage was in flight 5J 852 which is so stressful on my part. Now, stuck here waiting for my luggage. I already did compromise my appointment today by agreeing to the changes on my flight, but it's too much to be waiting here in NAIA terminal 3 because of your incompetent and messed up work.🤬🤬🤬
Cebu Pacific Air
-
My flights I tried to rebook went error and then I received email that they confirm it which I don't want to confirm
Dear Ma'am/Sir,

I need help with my booking flight. I need to change my flight but It went error when I tried to rebook. Then I got confirmation email that they save my rebooking changes. Now I'm stuck on pay now button. I did not confirm my flight yet but they automatically save it for me. I need to change the flight but I cannot rebook it again.

I want to contact them but they put me on hold and I want to email them but no email address provided in the website. Please help to fix my problem. I need to edit my flight reference # BB6EPI . Thank you
Cebu Pacific Air
-
Flights changed/cancelled/refund
I have made a booking for 3 people on. Certain date and then after a few hours I received an email to state that my flight is cancelled for a date that I did not book and then I checked my itinerary that as sent long with the email and the dates are wrong so I called cebu pacific straight away. Once my call was answered fret 4 attempts and on hold for a minimum of 45mins each call and then the call gets disconnected so I still tried and called being patient and finally get the fourth call mind you I have been waiting for 2.5hrs before my call was answered and I chatted with the staff and then the supervisor with my issues, I was told no you have to pay extra 5000+ pesos more or equivalent to almost another $200 they staff said that I need to pay and then they'll put my booking back to the dates I want and when I asked for explanation why was my booking change as we re discussing the issue they could not explicitly anything to but they want me yo pay more or if I can the flights which I did at the end they told me I need to wait minimum 2 months to get my refund and this can even go 7 months or longer. I told them I am not waiting that long and also I have contacted my bank and my bank was happy to give me the refund as long as I provide them a confirmation letter yo state that my booking was cancelled by the airline and also to state that I have paid it in full with my name on the letter to state that I was the account holder. Well yo keep this complaint short I told by the airline in a nicer way tough luck you have to wait and once we have processed your claim and completed it will send you email and you can show that yo your bank hello after how many months and you have already completed the refund you want me to go to my bank to get a refund, come on cebu pacific wake up and get your act together and hope one day you will provide a better customer service because currently I can tell you you are -100 in your customer service. I have attached a photo evident that this is the date have put my flight and given the wrong information on the itinerary and contacted cebu pacific straight away but I was told they can't do anything unless I pay more.
Desired outcome: Refund to be processed asap and asking for compensation for the time wasted and also I have to purchase another fare also need the refund soon for other expenses required for my holiday.
Cebu Pacific Air
-
Unsuccessful Booking but payment done to my Credit Card
I made a booking for my family(6 members) today May 28, 2022 for the flight bound for Manila-Cotabato, for July 8, 2022. I completed the payment section but the message pop out that my booking was unsuccessful. Just then my bank sent me a message that I made a payment for Cebu Pacific. By the way I am currently here in United Arab Emirates.

Please find the attached file for the proof of payment of the said booking.

My email address: [email protected]
Desired outcome: I want a booking on the same date for my family on July 8, 2022 @ 1:40 pm. Flight bound for Manila-Cotabato.
Cebu Pacific Air
-
Change of name registered under my email address.
Dear Cebu Pacific,

Please advise how I can change the name erroneously enrolled in my email address submitted to Cebu Pacific. The name I enrolled is that of my maid (Rea Jane) for whom I bought a ticket for Davao City some years ago.

I have been using my email address when buying tickets which i have been doing on a regular basis.

Is It possible for you to replace the name which has been registered under my email address?

I am wary about cancelling this account as I have pending flights this year.
Desired outcome: Cancellation of the name registered under my email address and replacing it with mine.
Cebu Pacific Air
-
Travel Fund
I have a booking for last July 2020, however, pandemic came and everything was canceled, so I decided to call Cebu Pac and convert it to a travel fund, I did not request to be refunded. Then I was hospitalized and needed to have a major operation last year, 2021, I was on bed rest and needed to rest, I was advised to avoid any activity, and I was ongoing treatment, It was only until 6 days ago that I decided to check on my mails, as I do not check emails, especially I was on a middle of my treatment and does not have time for that, Of course, I will have to worry about my health first, I don't even check SocMed as well. It was only then that I found out that my travel fund has expired. I tried to reach out to you but to no avail, I filed to your customer feedback, but no answer for 6 days now. I tried to reach out to an agent via live chat and said that you do not extend the validity. I believe I have a valid reason, What about your customers who does not check emails regularly like me due to ongoing treatments? Can we at least get a call and let us know about it not just in email? But I did not receive any call from you. If only I have known I would not let it go to waste, this is my hard-earned money and it's very painful for me to lose it like that. I am now permitted to travel, I want to use it, at least give me this chance. Please, this not a small amount, this is 23,000Php worth of money that I have paid in full. I can let it go if this is only for a couple of thousands. I've worked hard for this. I have all the proof. I have medical records, and my health situation for the past months. Please do not let it all go to waste. I am just asking for your understanding.
Desired outcome: I would like to use my travel fund to book a flight. At least let me enjoy it.
Cebu Pacific Air
-
Travel Fund
Hi. Can anyone help me. How come na kapag gagamitin ko ang travel fund to pay, not existing daw yung booking reference ko. Also tried to make a MyCebuPacific Account para matransfer ung travel fund yet, kapag ilalagay na ung booking reference number, does not exist na naman. Bakit po kaya ganun? Samantalang nung di pa nagbabago ang website, andun naman ung travel fund ko?
Desired outcome: magamit yung travel fund ko
This review was chosen algorithmically as the most valued customer feedback.
I'm an ofw coming from a long tiring flight with almost 3 days of no sleep wala na akong energy para balikan Yung mga empleyado nyong bastos. May 22, 2022 was my flight from Manila to Bacolod at around 9:20am. Maaga ako nag check in since galing pa ako sa previous flight ko from Jeddah and wala ako tulog for 12hrs since night before ako dumating. I went...
Read full review of Cebu Pacific Air
Cebu Pacific Air
-
Follow up request for Travel Certificate
Cebu Pacific Air - Request Travel Certificate due to lost boarding pass

Dear sir/mam, i would like to request for an electronic copy of my boarding pass which i lost last January 20, 2021 after my arrival at Tuguegarao City Airport i badly needed the electronic copy for my travel expense voucher claim in my office.

Name: Juneclide D Cabanilla

Address: Carig Sur, Tuguegarao City

Cp #:

flight date: January 19, 2021

Destination: Manila

Flight details:

1. January 19, 2021

MNL to CYZ 5J 196

BOOKING NO: II1DXD

Thank you very much and hoping for your kind consideration.

Sincerely yours,

Juneclide Cabanilla

email address: [email protected]
Cebu Pacific Air
-
Booking through gcash - still not validated
13 days ago, I booked in cebupac and paid using gcash. No booking appeared and no itinirary emailed after payment was taken. It was only validated after a couple of days after reaching out through chat and in fb. Then when the booking appeared on app, it was saying that because it was a combination payment with gcash and travel fund, I have to pay the remaining amount outside the gcash payment. But the travel fund was not returned, so made the payment of 11 pesos and 11 cents using gcash again and almost a week now, that payment is yet to be vaidated. Im using gcash cz I dont want to use my atm. Debit card. If this mode of payment is not reliant for cebupac, remove gcash on yout app. Now
Desired outcome: please, validate my payment to ease my brain from waiting for this international booking to be confirmed!
This review was chosen algorithmically as the most valued customer feedback.
To whom it may concern, I am writing this email to humbly appeal for an incident happened last May 13,2022 in General Santos Airport for my Cebu Pacific Flight PJ 996 bound to Manila. I received an email that my flight was rescheduled from 11:10Am to 1:25PM which is still having enough time to catch my International Flight to Dubai. My International...
Read full review of Cebu Pacific Air
Cebu Pacific Air
-
A one-way ticket from Bacolod, City to Narita, Tokyo
So, I am planning to book a trip when I heard about Japan opening its borders to tourists. I am extremely excited about it that last Tuesday, May 10, 2022 I searched for flights on google for Bacolod to Narita round trip tickets and I found trips that I like. I clicked the itinerary and booked it by Cebu Pacific airline. While putting all my contact information and the payment I thought everything is doing well until when I confirmed the payment and saw that it was a one-way ticket only. Tried to contact customer service right away to cancel this flight because it's not been 24hours since I booked these tickets. Tried to message them via email and Instagram if someone can help me. It's been a hell of a day for me waiting for nothing and when I have the chance to talk to their online chat on Facebook for almost a day of waiting and just to tell me that I cannot cancel these flights because I don't have the Cebgo Flexi. And also the weird part is I didn't receive any confirmation email from them a couple of hours after I booked the ticket. I am frustrated to the point that they are not so helpful and they're not even trying to help me. I am certain that there is a problem with the website when I booked those tickets because I always make sure when I book tickets I always double-checked everything. It's just frustrating that they have this policy just to gain more profit and to think they don't follow the cancellation within 24hrs. Until now, I am thinking of ways just to cancel these tickets and trying to reach out regarding this matter.
Cebu Pacific Air
-
Request Travel Certificate due to lost boarding pass
Dear sir/mam, i would like to request for an electronic copy of my boarding pass which i lost last January 20, 2021 after my arrival at Tuguegarao City Airport i badly needed the electronic copy for my travel expense voucher claim in my office.

Name: Juneclide D Cabanilla

Address: Carig Sur, Tuguegarao City

Cp #:

flight date: January 19, 2021

Destination: Manila

Flight details:

1. January 19, 2021

MNL to CYZ 5J 196

BOOKING NO: II1DXD

Thank you very much and hoping for your kind consideration.

Sincerely yours,

Juneclide Cabanilla

email address: [email protected]
We are here to help
16 years' experience in successful complaint resolution
Each complaint is handled individually by highly qualified experts
Honest and unbiased reviews
Last but not least, all our services are absolutely free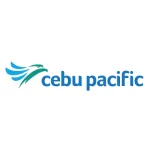 Cebu Pacific Air contacts