FlyDubai
-
Baggage fees
We travelled Dubai back from Turkey to reach India. Our total baggage weighed 40kg including hand luggages. They said they will exclude 5 kgs for free and they charged 440euros for 35 kgs.. I could not find any where the guidelines how much for extra baggages in fly dubai. They charged us this big amount and said to cancel our ticket if we don't have that money to pay for luggage. Their way of act and the way they pushed us to pay for it was not really good. We really need to know this is the amount for 35 kgs of extra luggage and this is the way to response to your passengers. We really feel bad to choose fly dubai and that was very worst experience. If there is any chance to get back our money which we paid extra please reach us. +919311906762
FlyDubai
-
Never book on Flydubai
I booking a two ways ticket from Beirut to Dubai, both tickets "the first Economy Value , and the second Economy Flex" had the option of free date change, and the flex with free cancellation without penalty, however this couldn't be any further from the truth,

Upon changing the first ticket date due an update on my side , I was requested to pay an additional 31€ gor the change ( definitely wasn't free).

And now due a change on my plans I wanted to cancel my return ticket, which is penalty free, only to be charged a 44$ penalty from flydubai.

And adding insult to injury, I was refunded with a voucher and not to my credit card, so I contacted the letstalk email only to be told the following: " We understand your point of view regarding your refund preference, however, all flydubai refunds are issued to voucher only according to our terms and conditions, that was accepted by the customer at the time of booking."

The problem is that this was not present in the T&C upon booking.

i was going to book my mew flight with fly Dubai, but not any more. Now I just want to get my money back to which I'm entitled to
Desired outcome: Get paid back to credit card
FlyDubai
-
Baggage delay/lost, baggage mishandled
My name is Benazir. I had a flight on 29th March 2022 with fly dubai FZ 1208/FZ 1461

Male- Dubai- Bishkek

On arrival i couldn't find my luggage, there wasn't my luggage. I registered my complaint at airport counter and they provided me agent number to contact and follow up. Since 4 days they didn't update me. I am really disappointed.Fly dubai has unprofessional staff, they mishandled my baggage. I will never recommend to fly with fly dubai. It is not safe.

Where is my luggage?
Desired outcome: Please find my luggage and send it to me immediately Or refund me please asap
This review was chosen algorithmically as the most valued customer feedback.
Very bad company…. The staff very rude and un helpful … I was booked to fly to Alexandria on Thursday 31.03.2022 at time 21:45 I already had checked in I was there two hour before the flight it was so crowded in front of the counter … I am having emergency case as my wife was in hospital ( Intensive care ) … nobody care about that they gave you the feeling...
Read full review
This review was chosen algorithmically as the most valued customer feedback.
Dear FlyDubai Team! I hope this email will find you hale heartedly well. I am submitting a complaint against your Air Line "FlyDubai" boarding staff at Karachi airport Terminal mentioning main person "Mr. Furqan The Supervisor". I being a responsible Government Officer at Agriculture Research Department Khyber Pakhtunkhwa (KPK) was selected to...
Read full review
FlyDubai
-
Attn. Staff
Dear Airline, I was having conformed ticket of Flydubai for Mashad to Karachi Via Dubai. but unfortunately they just Don't allow me to travel they off board me and my mother just because of one word mistake in name as i have used half ticket and also pass message to Flydubai for correction and i have used Karachi to Mashad but at last i have buy new ticket from another airline ..(ticket attached) 

Please i need my claim for my ticket as i was ready and on time but your uneducated Staff on mashad airport was very rude and they off board me ? 

Please need answer asap 

PS: We were family of 12 traveling together 

Flight number: Booking reference: Departure date:

FZ 329 0KXXBR Sunday 13 March 2022

 

Departure: 21:05 (local time) Arrival: 00:05 (local time) Passenger name:

Dubai International Airport (DXB) Karachi (KHI) ALIYA, ZAINAB
FlyDubai
-
Canceled flight
Hello,

My name is Pinto David Adi.

On the 3/3 we arrived to Ben gurion airport In Israel at 20:00 like we requested to do 4 hours before the flight in order to do the correct check in to our happy honeymoon.

At 22:45 we arrived to the flight gate ( B2) as the boarding supposed to start, after one hour of waiting with no expplanation what so ever and with no one to talk to or to ask about the delay one of the air port worker arrived and announced that there is a problem with the airplane and that the flight will delayed to 1am.

At 1am again no boarding and no one to talk to. After one more hour of waiting at 2am we finally started boarding and got on the airplane. after an hour and a half of sitting in the plain, the captain of the flight announced that the problem is still remaining and we need to get down of the airplane and wait for someone to come to explain the situation.

At around 4am a crew stuff announced that the flight delayed *again* to 5:30am ! We had to wait with no food no drinks or any other basic need for such a long wait that lasted for almost 6 hours of delay. At that point we already missed the connection flight we had at Dubai (FZ 1569).

After half an hour all the passengers of the flight have been called to come back to the gate to get the unpleasant announcement that the flight attendant's have passed their flight hours and cannot fly in 5:30am. Now, the flight canceled (FZ1628) . At that point we've missed a day in our honeymoon resort and we will not get our money back for this missed day by the resort . The flight now got a new hour 1:15pm in 4/3/22 (FZ1628) gate B1A. In the time between 5:30 am to 1:15pm we did not get any food, sleep options or any help with the terms we were in. We are young couple that spend a lot of money to make our honeymoon once in a lifetime, and above all I'm pregnant in the fifth month of my pregnancy, This unfortunet situation made us feel so bad and so unsatisfeid from your airline and from the way you handled this situation. being a pregnant woman I also felt I was in a risk for being such a long time with no food or drink or a place to sleep.

What We experienced made us very disappointed and severe heartbreak, we lost a lot of money on missing a day at the resort and we were told we do not get our money back!

There for We ask for a refund of the flight tickets and compensation for missing a day on our vacation and the severe mental anguish due to my health condition.
Desired outcome: Refund of the flight ticket and compensation on the missed day of our vacation and maltreatment at the airport with consideration of my health issue.
FlyDubai
-
Flight cancellation - no customer support
Dear Fly Dubai..,

Good Morning..,

I hade made Booking on February to travel (Dubai to Hyderabad) on 29 April 2022,

But Due to some reason my trip got cancelled by fly Dubai team,

So i requested to refund my money to book another airlines but they refused to give me money and they provided as a voucher,

and on 4th march i requested to provide rebooking on 30 April 2022 (ticket fare is same)

An on 7th march the ticket fare is increased but they are still refusing to book my ticket and they are refusing to pay fare difference,

and this is the 1st airlines i'm facing such a bad experience,

my Booking Reference is: U642G2

Case ID : 10575968

Email : [email protected]

Mobile : +971-562981439

Looking to here positive Feed Back.

Thanks & Regards..,
FlyDubai
-
Cancelling flights does not give refund
I had a booking with FlyDubai that I cancelled a well in advance and requested a refund - but was only offered a voucher.

I was told by the customer service team I could use this voucher at any point later in the year but at no point was it mentioned that it could only be used for the same passenger.

I have been trying to reach the customer service team for ages but either no one answers or it gets disconnected automatically.
Desired outcome: Either a full refund of the voucher amount or ability to use the voucher in another passenger's name
FlyDubai
-
Not able to use my Flydubai Voucher due to Covid situation
Dear Sir/ Madam,

I had contacted via my email (attached below) to use this flydubai voucher to book my another flight, but this voucher expiry date is 12-Aug 2020. Kindly note that I could not travel and use this Voucher to book my flight due to the covid-19 pandemic situation for last almost 2 year (since March 2020).

I would be grateful if you kindly validate and extend this expiry date to book my flight now, in view of the unforeseen circmstances.

Thanks and regards,

Nisheeth Bahadur

----- Forwarded Message -----

From: nisheeth bahadur

To: flydubai reservations

Sent: Wednesday, December 1, 2021, 09:53:11 p.m. EST

Subject: Re: flydubai Voucher Receipt

Dear Sir/ Madam,

I want to use this flydubai voucher to book my flight, but this voucher expiry date is 12-Aug 2020. Kindly note that I could not travel and use this Voucher to book my flight due to the covid-19 pandemic situation for last one and half year (since March 2020).

I would be grateful if you kindly validate and extend this expiry date to book my flight now, in view of the unforeseen circmstances.

Thanks and regards,

Nisheeth Bahadur

On Wednesday, February 12, 2020, 04:14:50 a.m. EST, flydubai reservations wrote:

Your flydubai voucher

You can use it to pay towards flying with flydubai when you book through our call centre, at flydubai.com or through a flydubai travel agent.

You can only use your voucher for travel - you can't use it to pay for anything from our on-board menu or duty free magazine.

Your flydubai voucher details

Voucher number

XCSB52

Voucher amount: AED 205

Voucher issued to:

MR NISHEETH BAHADUR Voucher PIN:

TV7LGK

Voucher issue date:

12-Feb-2020

Voucher expiry date:

12-Aug-2020



Things you need to know To book with flydubai



• You will need the Voucher PIN to use the voucher

• You must be the holder of the voucher to be able to use it towards your booking

• You can use your voucher to pay only for yourself and not for the other passengers in your booking

• Your voucher is valid for 6 months from the date

of issue

• This voucher cannot be extended or transferred Making a flydubai booking is easy - you can do it online, over the phone, or through one of our travel agents.

Call us to book

Find a travel agent

Book online with flydubai
Desired outcome: Please extend the validity of of Voucher, so that I can re-book my flight ASAP
FlyDubai
-
Lost money and flight
Hello! Our reservation #N3KNVS, when we arrived at the airport we were said that our reservation was cancelled. We did not cancel it for sure. We could not fly due to this. We calked your customer service number and they said we need to email [email protected] when we emailed they auto replied that they will reply withing 37 days regarding this. We are sitting in the airport and nobody can say what is going on and nobody wants to help. Please help us out, we really need to fly asap.
FlyDubai
-
FlyDubai FZ 406
Hello,
On 12th January 2022, FlyDubai FZ 406 departing from BENGALURU ( BLR ) to DUBAI ( DXB ) had some emergency engine issues and nobody gave us any information.
The flight suddenly went down in between after the takeoff and we all were scared. I had taken a video during the takeoff and it is clearly seen. The flight kept on shaking even after the take off. We had such a worse time in the flight. Before 20 mins from landing, I clearly saw light smoke coming from left wing Engine. We were completely nervous and tensed and we couldn't ask cabin crew members because they were not present in passenger seating side. They never made any announcements. I have recorded 2 videos and this should be reported to media. I kindly request the Authorities to make an enquiry on this and take a necessary actions.
This review was chosen algorithmically as the most valued customer feedback.
I want to complain about pathetic behaviour of staff on 10th Dec2021 dubai to Faisalabad. I was travelling with my 4 children, a maid and a baby nearly a year old. there were long queues at airport, it took us 3 hrs to book lagguage. kids were awake since early hours and had little breakfast so they were hungry but there is no proper shop at airport. I know...
Read full review
FlyDubai
-
Cancellation charges
Flight ticket cancelled by me. AED 200 charged per sector but no cash refund given.
Hello,

This is with reference to my booking with FlyDubai with booking reference ETQU1I. I cancelled my booking. However, on your website it is not clear at the time of booking that the refund will be in the form of FlyDubai vouchers. It is only mentioned in the fine print in the terms and conditions. This seems very unfair. I am a frequent traveller and have travelled all over the world in many airlines but this is the first time that I have come across such an issue. FlyDubai already charged total AED 400 cancellation fees for both sector flights and on top of that they are not refunding the money. No other airline does this, especially in COVID situation. Everyone refunds the money in case of cancellations. Many airlines are not charging any thing for cancellations and where they do, the balance amount is refunded back to the original payment method.

This is my first and a very disappointing experience with FlyDubai. Request you to please take action in the matter and refund my money after cancellation charges as I do not want to have the 1 year validity voucher since I have no reason to travel to any destination where FlyDubai operates.

Thank you,
FlyDubai
-
Unable to contact and Missed my flight due to COVID-19 infection
I was supposed to fly back to Doha on Jan 5th, 2022 @ 19:00 Flight # BSFVGH. Got my PCR test results on Jan05, 2022 @ 13:00 and I was trying to contact the number listed on their website to postpone my flight, and for over an hour with no response whatsoever.
Sent a message through the link on the same website, the response was " your message was received and will be reviewed in 35 days".

I hope someone from Flydubai sees this and contacts me for a resolution.
Desired outcome: No response
FlyDubai
-
FlyDubai flight arrives late
I and my wife boarded flight number EK2210 from Dubai to Male on 28 November 2021. The flight arrived late by about 90 min. Because of this I lost my connection flight to my final destination. I had to stay in a hotel that night. I paid the hotel (US$100) and also I paid for the dinner that night (US$43). I want to file a compliant and ask for a compensation.

Best Regards,

Firas Noori Ridha
Phone:+968-94130806
Desired outcome: Compensation
The flight was opened for boarding late and took longer to complete the flight.
FlyDubai
-
Delay Boarding from Tbilisi Int'l airport
Subject : delay boarding of our flight from TBS to DXB
Flight : PFGO7Y
Route / Flight no. TBS-DXB / (FZ 712)
Departure from Tbilisi Airport(TBS)
Departure : 4:50 PM 05 Dec 2021
Hello;
I was traveling with my wife from TBS to dTXB,
Please note the delay notification email and check-in confirmation email attached herewith.
The departure for our flight had been delayed from planed 4:50 pm to approx 6:10 pm ... which has adverse affected on our (I and my wife) subsequent plans in Dubai ... and actually that cause a lot of subsequent disturbance to resolve the impact of the aforesaid delay ..
Accordingly, I request accordingly a compensation for the delay occurred.
Awaiting your response

Regards
Ehab Adam
Desired outcome: I request accordingly a compensation for the delay occurred.
FlyDubai
-
Delay for no reason
Hi I would to make a complaint regarding no reason of delay more than 1 hour flight number fz 707 and to receive late baggage im sorry so say you have a bad service for customer care how do you manage to keep your name like that and you dont a good service I think I have to fly with other airline which they care about there costumer noting I got from your side im so sorry but I have to choose another airline who worth to pay money. Yousuf abdullah alfarsi 00971528999968 dubai
FlyDubai
-
Money got stolen from Hand bag
While travelling from Dubai to Dammam on 7th November via Flight FZ 8015 I was carrying Cabin Bag with me, while boarding i was asked to put my cabin bag into luggage, I had no lock on that bag as I was carrying as hand bag. In this bag I had various currencies from Oman, Qatar, USD, INR, Indonesian, Baku worth of AED 1500 (as I frequently travel to these countries), all this cash got stolen in cargo, I am surprize to experience this, was not at all expected that this will happen to me.

Regards
Niteen Bhise
FlyDubai
-
Airport services and new update to current rules
Me (Govinda Baral) supposed to fly from Dubai to Doha with my Family on 31st of October Ticket Ref. 9CP2XN (FZ) but Fly Dubai counter refuse to take us on board and asking the PCR report before flying to Doha. Please note we all Family member have the Qatar Resident Permit and fully vaccinated. I forced to take another ticket on the spot and do the PCR same time so that I can fly to Qatar and we arrived in Qatar by 9 AM 1st of November.

Once we arrived in Qatar Hamad Airport clearly said no PCR required before arriving in Qatar only 36 hour after arrival.

Now I strongly demand to bear the full expenses from 7 PM 31st October until to arrive in Qatar along the new air ticket.
We are here to help
16 years' experience in successful complaint resolution
Each complaint is handled individually by highly qualified experts
Honest and unbiased reviews
Last but not least, all our services are absolutely free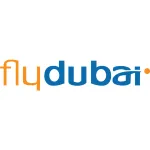 FlyDubai contacts