CanvasOnSale complaints
41
CanvasOnSale
-
40 x 30 Canvas
I ordered a 40 x 30 canvas print. It came back with a 4 inch White boarder across the top. The photo was not pulled through to the edge like the other three sides. I made sure that I reviewed the photo before I submitted it as who wants a white boarder across the top of a photo? I asked them to fix it and they refused. I would show you a picture of the final product so that everyone could see the fiasco that I received but there is not a place to do so. Beware of ordering from here. They will not take care of you.
Desired outcome: Fixed replacement
CanvasOnSale
-
Groupon for canvas picture
I followed the directions exactly as specified. Everything worked fine (Groupon coupon code removed the $89 charge and all I was paying for was shipping and handling) until I went to put my credit card number in. It re-calculated and added BACK IN the discount ($89) that had been taken out with a coupon code. I tried every phone number and none of them are working. They just leave messages saying there's no one to help and you cannot even leave a message. I emailed and received a cut and paste message again and again and again—over a dozen in total. I replied that I had done everything on there and I needed to talk to someone so that I could simply put my picture through. They continued to send me the same message about using a different browser, removing cookies, etc.-- all of which I had already done. I kept asking for a phone number and leaving my phone number or asking them to handle it for me. They would not do any of these things. After 10 days of back-and-forth, they just offered me an opportunity to PURCHASE yet another deal for the same price I already paid! I could not be any more frustrated than I am. There is simply no where to turn for help.
Desired outcome: Help me receive the discount that I paid for
CanvasOnSale
-
Canvas picture
I ordered a 20x16 canvas via Groupon on Sunday, December 13th. We received it today, and when I tell you my husband and I are "pink and glowing" on the canvas, that is a complete understatement. I wouldn't hang this canvas in my garage, let alone my living room. ThIs was supposed to be to be a Christmas gift to my husband. Thanks for ruining it for him. I want a full refund. If you need me to send a picture, I'll be happy to do so.
CanvasOnSale
-
Groupon coupon is not accepted
I purchased a groupon coupon and canvasonsale says it is invalid.
Groupon code pvvwsereemg from groupon.
It is still showing as good in my groupon account but canvas on sale says it is invalid. I have cut and pasted it several times and the discount never shows up. They want to tag me for far more money than I spent on the coupon.
The groupon number (not code) is vs-rmp2-ctvx-stzc-jxpm.
My name is paul trotta
CanvasOnSale
-
Canvas
I ordered a canvas and it was sent back! The canvas didn't get delivered so I ask for it to be sent to ups and I'll pick it up. When I get to ups I was told my canvas was sent to the local post office. When I go to the post office I was told my canvas was sent back to Miami so I'm trying to see how can I get a refund back cause it was for a wedding and the wedding is tomorrow so it's no use! I'm very upset and wouldn't order from you guys against
CanvasOnSale
-
cannot redeem my groupon
Cannot redeem my Grouponu. I've been trying to reach the mend on sale for a week or more. They are the most difficult company ever get any support from. Wait on hold on the phone and after waiting for 20 minutes they just disconnected tried to email numerous times never heard from anyone. I want to process and redo my Groupon for TWO 36 x 24 canvas. I don't know what your problem is but all I wanna do is process this Groupon and redeem it on Canvas on sale. I'm supplying you with my phone number so please contact me so I could put my order thru which I needed this week but I haven't been able to redeem it.

ELIA PADUANO
914-419-6606
CanvasOnSale
-
canvas (worst company ever!)
I ordered a canvas on 12/13/19 I received a confirmation email and an order number but have no way of tracking my package I have never received a shipped email. I've called and been disconnected automatically atleast five times. The two times I have managed to get a hold of someone they literally hung up on me as I was giving them my order number. This is completely rediculous this canvas was suppose to be a Christmas present now not only did I not get my Christmas present. But I'm also out the money I paid for it as you literally can not get a hold of anyone via phone or email. DO NOT USE THIS COMPANY!
This review was chosen algorithmically as the most valued customer feedback.
I bought a Groupon for this place and ordered a canvas for my husband for Christmas. According to their policy on shipping, a canvas should be sent via ups. When my canvas came from USPS not UPS the box was beaten up pretty bad and opened on one side. The canvas was damaged of course. I have emailed them three times and no response. I emailed them first to...
Read full review
CanvasOnSale
-
canvas print
Product came in damaged shipping container, therefore was damaged. Response time to complaint is slow, have said will give refund but not offered to replace- and now I'm without a gift I was planning on. Don't understand their customer service- take days to reply to some messages and reply quickly to others? Now the want me to slit picture and refund me- but I want to know what I'll be refunded- full price plus shipping? Or no shipping. Don't understand why they can't claim the damage with their freight company.
This review was chosen algorithmically as the most valued customer feedback.
I ordered a groupon 3 weeks ago. No problems redeeming at all. I was excited, because this was a Christmas gift for my brother who is super difficult to shop for. Package comes in last week and I'm immediately disappointed. The material was very low quality and thin, the edges were just cut and no hemming at all. Threads were hanging off from where the...
Read full review
CanvasOnSale
-
metal print
This is fraud! It is not a metal print. It is a print on photographic paper that was applied to a metal backing. It was peeling on the corners when it was delivered. I am a professional photographer, and know what a metal print is supposed to look like: the image is actually embedded on metal and its advantage over canvas or photo paper is its shine and reflective qualities.
CanvasOnSale
-
canvas 20x16
I ordered a 20X16 canvas of my son and his wife, it arrived with my Daughter in law cut half off. I have tried to get it corrected but you call the customer service number it keeps you on hold for an 5 minutes then disconnects you. Very frustrated. Order no US4A3601504057 I do not understand why I cannot get this corrected. Nancy Cook 103 Calvin Lane Oak Ridge, Tn 37830 865-806-2340 [email protected]
CanvasOnSale
-
canvas
re. US4A3601523080

I have used your product in the past and have been more than satisfied.

However, over 10 days ago, I ordered another canvas print.
First there was a delay; finally my print arrived today (9/9/19) and it is a big disappointment.
Specifically, the canvas appears to have vertical roller marks or at least color changes which were not on the picture itself. It also is not especially clear.

I am not one to return things or argue about quality but this experience was just poor from start to finish.

A reply is appreciated.
Bill Kampa
[email protected]
CanvasOnSale
-
go through another company, any are better than this one.
Cheapest crap in the world. Customer service is terrible, defensive, ask super weird request and just plain rude. They retail a thin piece of paper fleece blanket for 119.99 when its really worth Maybe 10 dollars. Honestly don't waste your money on them go to gift for you now.com you can get better quality items here!

Email they sent me after they said they would sent a replacement but didn't also ghosted me for days..

Email- Thank you for your message.

We would like to offer you a refund however, to avoid further shipping costs for you and for us, and also to stay environmental friendly, there is no need to send the package back to us.

Instead, we kindly ask you to take a sharp object and to make a cut through the canvas, blanket or other photo gift product. If you cannot make a cut through your item(such as with a mug or phone case), please destroy it in any other form like using a permanent marker to scribble on the item (enough to deem it unusable) or scratching the surface with a sharp object.

So that we can validate the refund, please take a picture of the destroyed item and send it to us, as an email attachment.
Once you do this, we will be able to process your refund.

Do not dispose of the product until we confirm that your refund has been processed.

Don't hesitate to contact me if any further questions arise!

Kind regards

your Canvas On Sale service team
CanvasOnSale
-
Acrylic Photos
US4A3601487208
US4A3601486895
I purchased both of the products listed above. They were delivered to me today. The large photo has spots over it and the small photo has a jagged edge on the top. I'm completely not satisfied. I expected a much better, quality product. With both being damaged, I am requesting a refund for my Groupon and the shipping and handling.

Thank you,
Sue Woods
[email protected]
CanvasOnSale
-
hanger set
Order #US4A3601473229

Excellent canvas and time service ... but, I ordered and paid for a hanger set which did not come with the canvas wrap. Please send the set now as I must deliver product to my client. This is the second time, or order, that hanger sets have not been included when your product has been delivered. Please tell me what the problem is?

Thank you.

John Toutkaldjian
484-432-4694
CanvasOnSale
-
peeling photo from metal.
Received my metal photo print yesterday ( June 6, 2019 ) and it is torn and peeling up off of the bottom left corner. Have ordered other products from you in the past with no problems. This should have been discovered on your end before it was shipped. I expect better quality control on your end in the future if you want to keep my business.
Would appreciate a new photo.
Thanks,
John Rossino
[email protected]
678 435 7407
CanvasOnSale
-
canvas
Canvas arrived with massive rectangle in the middle from another, smaller canvas being taped to the back. Lack of common sense on shipping department. When I called in they hung up multiple times before giving me the information on the next steps to have their mistake fixed. Unimpressed and will never recommend or use again, and still don't know if they will fix the issue
(Photo of back of canvas included, but its much more obvious in the front, where it pushes out)
This review was chosen algorithmically as the most valued customer feedback.
I ordered a groupon canvas from you with the picture of my mother and children on it but received a landscape picture of some graveyard. I would like my picture sent to me immediately as it is a family photo that I have as to no clue where or if it was even made or what that photo is now being used for. This is completely unacceptable. My mother was to...
Read full review
This review was chosen algorithmically as the most valued customer feedback.
I ordered a metal picture for my family. I ordered 5 of them and have received 4. The others all came at the same time. I still have not received one of them and says it was delivered on the 8th. However, it was not delivered. All others came by UPS and this was says it was by the post office. I have called for five days and no answer at all just an on hold...
Read full review
We are here to help
16 years' experience in successful complaint resolution
Each complaint is handled individually by highly qualified experts
Honest and unbiased reviews
Last but not least, all our services are absolutely free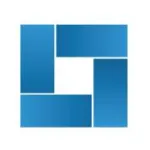 CanvasOnSale contacts