Eivan's Photo complaints
15
Eivan's Photo
-
Videography
BEWARE! Our experience with Eivan's was/is a nightmare. To start, we didn't even know our videographer until ONE MONTH before our wedding, and not once did he reach out to us to introduce himself or anything. We didn't speak until a stranger came up to me at the wedding saying he was the videographer. Whatever, it wasn't the end of the world. During the event, the only complaint I had was that he was nowhere to be found during the bridal party pictures, which is kind of important.

Fast forward three months after the wedding, which I was prepared for the video to take a while. The video looks like my 8 YEAR OLD NIECE RECORDED IT. No stabilizer was used - VERY shaky, the lighting was horrendous (when the lighting in the hall was beautiful), there was blank spaces in the video where the audio was there, but no image DURING OUR CEREMONY AND DANCES. I revised and hoped for the best knowing that there is no way to fix the quality of this video. I'm devastated.

Fast forward AGAIN. FIVE MONTHS after the wedding and we are sprung with a bill for $261 for a travel fee. FIVE MONTHS. I understand it's in the contract, but to be so unprofessional and inconsiderate of people's financial situations to spring a bill on them so far from the date of service is RIDICULOUS. Not only this horrendous point, but the invoice is due within 7 days or it goes to collections, when their contract states 15 days.

ALL IN ALL, I WOULD NEVER RECOMMEND THIS COMPANY TO CAPTURE YOUR SPECIAL DAY BECAUSE MINE WAS RUINED. Thankfully I chose elsewhere to capture my pictures, and I will cherish those forever. Choose wisely folks.
Eivan's Photo
-
False Advertisement/ Terrible quality/ Scam
I regret choosing Eivan's.

My pictures are horrid. There is not 1 picture that looks professional or wows me. They ALL look like cellphone pictures. The focus is missed on most if not all. The composition is... well it's not, the rule of 3rd is not even considered in any shot. The tones, white balance, saturation, contrast, highlights are all over the place, no consistency. There is an excessive amount of grain in more than half. There is not a single crisp picture. It's like a 4 year old was handed a dollar store camera to play with.

I'm completely disappointed and my wedding day is gone with no proof of how beautiful it actually was.
Desired outcome: FULL REFUND
The complaint has been investigated and resolved to the customer's satisfaction.
Eivan's Photo
-
video
save your money and go elsewhere you don't want to be on this end of the string with this company. videographers were late, unprofessional, didn't respond to our emails months prior and 2 days before the wedding emailed me and asked for an itinerary not months before when i tried again and again to reach out to them. Ttrying to get my video is a nightmare. if seems like they give you the run around saying "oh you didn't recieve it yet?" and "i'll reach out to our video department" then poof they never call or email back. also we bought a package to include the digital prints. there was no instructions on how to get them so we bought them thinking we could get reimbersed since it was INCLUDED IN OUR CONTRACT. however they said no they won't refund us.
Desired outcome: I want my refund for digital prints that were already in the contract, my video or a refund for video services
Eivan's Photo
-
Shady & Scam company
This is a very shady and unethical company. We paid $2300 for photo and video package for our wedding. The company does not release the photos and videos until 6 months after the wedding date because they will try to make you pay an extra $3500 to get the photos and video early. They do not disclose this anywhere on their website. I left a bad review on google about the long 6 months wait and them requesting extra money to download the full raw video.

Fast forward 6 months, we got an email on December 6th saying that the video is ready to download and we have 30 days until it will be archived. After 30 days we will have to pay $750 to unarchive it. When I tried to download them on December 11th 5 days after receiving the email, I got an error saying that the video has been archived and deleted and that I need to pay $750 to download it. I thought fine there must be a mistake. I called Eivan and they told me that they will unarchive it only if I sign a legal document stating that I promise to delete all bad reviews in exchange of unarchiving the video which I paid to get.

This is illegal and ethical. They tried to blackmail me in exchange for a service that I already paid for! There are many reviews on google from people who also got blackmailed by Eivan Photography where they would only release the photos in exchange for a good review.

I called them and told them what they are doing is illegal and if they want me to remove my bad review, I will happily do it in exchange for the full video footage. I'm also still waiting for them to release the video that I paid for.

I screenshot and kept all the documents and have recorded all the phone calls for evidence. They immediately withdrew the legal document they sent me as blackmail as soon as I called them because they know what they are doing is 100% illegal.
Desired outcome: Full Raw Video Package
Eivan's Photo
-
Photographer and customer service
Sam S. took a long time, but eventually helped us. He said he would help us after us signing a settlement agreement. It took many emails, 3 months, and some phone calls to get help! We are missing pictures from our wedding and only 13 were found. Nothing can be done about still missing pictures (the photographer issue will be handled internally), said we'd get a credit we had to pay shipping and handling to use but we have to sign an agreement to use it. The agreement is copy righted and we can't post about it, which I also don't agree with, but we are doing that too. We are working with BBB to try and get this resolved. I think it is a person's right to post reviews, it is my right to have freedom of speech. They have finally started to work on a solution to our problem it just took a long time. I think my money should have been refunded or we should have received a digital copy of all our pictures without any settlement signing. At least they found some of the pictures they misplaced. Our calls were cut off multiple times, so email seems to work better.
Desired outcome: Refund or digital copy of all pictures
They took back our credit because we wouldn't sign a settlement agreement, but are now re offering it to us again to solve this problem.
This review was chosen algorithmically as the most valued customer feedback.
Eivan's was very eager and easy to work with when we were booking them for our wedding, which was supposed be Saturday, October 16, 2021. We were heavily encouraged by Eivan's to pay up front the entirety of the package we booked, which was $2, 499.99. We paid for the entire package back in March 2021. We were forced to cancel our October wedding when we...
Read full review
Eivan's Photo
-
No Response, I will be getting my refund and have all the proof I need
I would like a Tier II customer service representative to email me at [email protected]

This will be the 5th paper trail that I complete on you ignoring my wife's and I's request for assistance with how we were grossly misled as a consumer for your wedding package. They had misled us on what the package included, ignored our interest and desire to have digital downloads, did not make mention of any pricing, and also did not take into consideration our interests at hand. Our sales rep Danny P has now abandoned us and we will be getting a refund without ANY repercussion if this is not resolved. Documentation, paper trails, and everything I need for a case has been gathered. You need to make it right!
Desired outcome: We would like rights to digital copies of our photos in our photobook
This review was chosen algorithmically as the most valued customer feedback.
Want a highly stressfull and uncertain wedding planning experience? Then eivian's is the photographer and videographer for you! I am highly disappointed in these high reviews from the knot, and most importantly the lack of professionalism and customer service from eivian's. Not only do they have a lack of communication with the bride, groom and family...
Read full review
The complaint has been investigated and resolved to the customer's satisfaction.
The company has left an official comment on the complaint.
Eivan's Photo
-
photographer/videographer
Eivan's Photo Inc is a joke. They have the worst customer service and ZERO follow-up. All they have accomplished for us is take our money. We are unable to get a hold of our scheduled photographer for quite some time now. We contact Eivan's and they informed us to register and send in some paperwork and then the photographer would get a hold of us. Well, we did that several months back. Obviously they have no idea what's going on and now we request a refund, since they have done absolutely nothing, and they will no refund anything. They are rude and not a personal company. they don't care about anything except the payments. AVOID Eivan's Photo at all costs. Waste of money and time. Too frustrated to deal with this non-sense.

PS: READ their BS contract BEFORE signing it. Its loaded with crap.
Another chance? We have given many chances and Eivan's fails. It's been several months and we haven't heard anything and Eivan's hasn't done anything except take our money. Eivan's is concerned about getting the email out to remind me to pay monthly but that's the only work they put in. And now NO REFUNDS are coming back even though Eivan's has done absolutely NOTHING. So another chance, I think not. Eivan's should be ashamed of their business practices and lack of consideration for their customers.
Resolved
I was issued a Notice of Cease and Desist Internet/Social Media Defamation. I do not want to deal with them anymore and therefore requesting to remove this complaint.
Eivan's Photo
-
photography & videography
If you would like professional photos do not book them! I understand the saying " You get what you pay for." The price is good but at least hope for the important moments to be captured. #notatall! Also please read the contract in its entirety. It states They are not responsible for any photo moments that is not captured. How can they not be responsible when they send you a questionnaire asking the style & references of what you'd like them to look like? And you don't get any that you sent to them! I didn't get anything even close to the references I sent them. You would also need to be sure that you and your husbands attire and make up is up to part when getting photos taken, because if it's not they won't tell you that your husband has make up all over his face looking like a clown. And then the proof photos to you like you wouldn't notice. My guest took better photos and video with their phones way better then what they were paid to do. I know the extent of work a photographer and videography has to do and they didn't even come close to doing so. They literally came in with cameras held them snapped walked around, Snap, got lost for about an hour and missed me coming down the stairs meeting my dad and my whole entire cocktail hour... I have no clue what it looked like after all the money I put out for it! I'm so hurt and disappointed. The photographers in other states may be good, but North Jersey sucks! And they will blame you for the entire ordeal. I thought I would be able to recover photos from the video but nope, not at all. I don't even have any decent full body photos to put up for my wall portrait. Hardly any of me alone, only 2 photos of me alone. He spent a significant amount of time with the groomsmen. No photos of my guest seated at their tables, no well wishes from them to me. Very unprofessional. The Eivan's team in north jersey are horrible with no empathy for me, my day and money that was spent. It definitely was not what I expected. This review probably won't get posted on WeddingWire as I only saw the good reviews. And I was right... Wedding wire posted my pics but not my review... I should have saw the red flag when there were no bad reviews. But it may just be North Jersey that's horrible. This is my one and only time I get married and I had an amazing time up until I received my photos and video. This is a indubitably unacceptable.
This review was chosen algorithmically as the most valued customer feedback.
I have become a victim of Eivan's Photography's deceptive ways. I have been battling this company for 2 years for them to return my $1900 in which the owner, Sam Jalouga said he would. First off, you have to give them a $250 deposit then they email you a 10 page contract (that's right, 10 PAGES!) My daughter was pressured by them to sign and return the...
Read full review
The complaint has been investigated and resolved to the customer's satisfaction.
This review was chosen algorithmically as the most valued customer feedback.
First let me start by saying that I have never had an experience with a vendor as I have with Eivan's. I filed a complaint with the BBB. The purpose of my review is to share and enlighten. The moments captured at your wedding is priceless. To contract with someone and they fail to deliver products that is clearly written in their brochure and included in...
Read full review
The complaint has been investigated and resolved to the customer's satisfaction.
This review was chosen algorithmically as the most valued customer feedback.
I am very disappointed in the lack of customer service with this company. My fiancee and I had a meeting in Naperville. The girl who typically works in Naperville was sick so we had our meeting the the gentleman from Schaumburg. We had a wonderful meeting with him and we enjoyed your company very much. we were discussing pricing and I had stated I received...
Read full review
The complaint has been investigated and resolved to the customer's satisfaction.
This review was chosen algorithmically as the most valued customer feedback.
I don't want anything from this company. I just want to say that I was also threatened by the owner with a lawsuit for expressing dissatisfaction with the services his company provided. He also made a comment that he knew where I worked which was really threatening and I recorded that comment. I also kept all of the e-mails he sent me which were threatening...
Read full review
The complaint has been investigated and resolved to the customer's satisfaction.
This review was chosen algorithmically as the most valued customer feedback.
My husband and I just finished a lawsuit lasting 5 months, against Sam Jalouga of Eivan's Photography. After pre-paying for out package a year in advance and exhausting all additional resources (that we were willing to fork out), we ended up "settling" for a partial refund and 143 unedited photos that my seven yr. old could have taken! It is our opinion...
Read full review
We are here to help
16 years' experience in successful complaint resolution
Each complaint is handled individually by highly qualified experts
Honest and unbiased reviews
Last but not least, all our services are absolutely free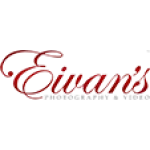 Eivan's Photo contacts