Caesars Entertainment complaints
60
Caesars Entertainment
-
Recruiting
I referred a loved one to the job fair in Las Vegas today (6/16/2022 11AM to 2PM). The Caesars Entertainment hiring booth was extremely discriminatory towards my loved one simply based off of their appearance (tattoos and piercings). It is 2022 and time to grow out of this hatred and judgement towards other people when the majority of the population now has tattoos and piercings. Don't let this be the reason why you don't hire someone. DO BETTER!
Desired outcome: Repercussions against the recruiters due to their discriminatory behaviors. There were 3 individuals at the booth.
Caesars Entertainment
-
Room at Caesars Palace - Disgusting
Arrived at Caesars Palace in June 10, 2022 to celebrate husband's bday. I arrived early and oaud EXTRA to check-in. Our room was...DISGUSTING. The walks looked like someone gax a Coca-Cola fight, the bed had HAIR on it, there were stains that looked milky on the lights and the phone to complained was PACKED with DUST. This us during a time where the mandates from covid has lifted but this room was OBVIOUSLY not in compliance with how a place should operate.. I went to the front desk and was greeted by Zady who got the manager (Slice). I was told there were no other rooms but I could stay in my room and they could clean it and offer me a $45 credit (really ... I paid to check in early...no compensation for that then offer me a credit that won't even cover the entire bill for the inconvenience). Since no added rooms were avail for the same room I had to ask what was avail in in other room styles. I had to oay $45 extra a night and was offered $50 credit for food. So wait...in essence it is a $5 credit for the inconvenience and nastiness since I HAVE TO PAY FOR COST OF UPGRADE because the staff did not have the room cleaned. I took pictures and showed the Mgr (Alice) who informed me that per policy that was the best she could do! Wow. We ended up in the Palace Tower room 1818 in the end...and none of the restaurants we wanted to dine in were on the list covered by the credit. In our haste we ate at Hordon Ramsey pub on our kadt night in an attempt to get some satisfaction from this hotel but the fish and chips were flavor-less. We chose this hotel because from the outside it is beautiful and popular place amongst those I know but...what was...is no longer. I have paid less for more at Wynn and Encore.
Desired outcome: Credit back to my card for upgrade of $45/day (x 3 dayss) or full day credit for one of my days) for spending most of my time standing in line after I checked-in and oaid extra for a room not ready.
Caesars Entertainment
-
our room at cesars
On May 17th I check in at cesars hotel thinking that I had a suite but entering into this big ugly room that did not look like a suite at all. I went to the desk and told them this was not what I expected I wanted something nice for my sister who is sick and disabled knowing that this was the last time she would travel. they told me I had to pay 1300 more for a better room and I did because I wanted my sister to have a good time. they gave me room6887 that was not close by the elevators and all the way down the hall. I walked into the room and the refreg was broken the curtains would not open and the TV was broken. I called and they said they was going to send someone up it was 1 am when someone came up to fix the tv, but they did not fix the tv and I called again the person on the other line augured with me telling me the tv was fixed I took a video and sent it to him a told him I would be complaining and he said go ahead. the next morning I talked with the manager and she move me to a room across the hall 6886 that was not better in my disable sister having to walk so far. the tv worked the curtin worked but still another broken refrig. Most of the people was rude and not caring and I just felt this was a wasted trip for me and my sister. My son and daughter in law went to eat the next day I request for a limo and the driver did not give me a card so that I could call to be picked up he broke my sisters walker and then we had a broken walker for the rest of the trip REALLY WAS I BEING PUNKED OR WHAT?
Desired outcome: I WANTED MY SISTER TO HAVE A GOOD TIME BUT IT WAS NOT
Caesars Entertainment
-
Guest room & service at Paris
On Sunday May 22 I checked in to Paris for the Res2022 conference at Caesars. First I arrived at 320 pm 40 mins later I finally made my way to the front desk which was understaffed and the supervisor and manager I assume they were just watched the chaos. I was given a room paying 269.00 plus fees plus parking plus resort fees. The room on the 15 floor had holy sheets worn carpet garbage in the bathroom. Wall scones in the bathroom off to the side. Yes I have pictures. The room was not inspected nor was I going to wait for another room after my 6 hour drive from Az. Maybe Caesars should reinvest in there properties. Yes it was a busy Sunday but for the rate your basic service sucks. I only hope your club players are treated better.

Went to dinner in French restaurant. Had a great waiter food was good but I had the asst managers or managers standing near my table talking to the staff as they shared their concerns. I didn't pay 135.61 for that to be my experience. Maybe Sr.

Managment should work busy weekends and see how their property is truly not doing as well as they think.
Desired outcome: Will there be any? Yes I have pictures and todays experience was a bad start on a 4 day stay
Caesars Entertainment
-
Customer service
Very upset. Didn't even get here and my boyfriend has already been rejected of sending flowers for my anniversary. We were looking for venue and this is not it. I'm a diamond plus member, hoping to make it to elite this year. Such a dissatisfaction of service. He was told he was on his on to order flowers to our room for our anniversary. This is our 4th, which traditionally its flowers or fruit I'm so sad over this we stayed at Mgm last yeaR and they were accommodating. Very sad.
This review was chosen algorithmically as the most valued customer feedback.
On Wednesday morning, 1:20am NY (eastern standard time) I placed a same game parlay on the Colorado Rockies - San Francisco Giants Game. Later that day I checked the app after I saw my bet won to see if I had been paid. As part of a promo, in addition to the monetary win, I was also supposed to receive a free $100 bet, based on meeting the requirements of...
Read full review of Caesars Entertainment
Caesars Entertainment
-
Housekeeping
We checked into Caesars Las Vegas the morning (11:30 am) of 5/09/22. During check in we were asked if we would want daily housekeeping. After consideration, we said yes. We were also told that we would receive a text when our room was available. As of 4:30 pm we had not heard anything. Extreme long lines at front desk so went to the far right of the front desk & spoke to a gentlemen who immediately got us our room keys. On Tues. 5/1012/22/22 we left our room at 8 am & returned at 6:30 pm. No housekeeping! Called & was given fresh towels & was told that it would be a good idea to call each morning & request housekeeping for that morning. Wed. 5/11/22 I called & requested housekeeping for that day. We left our room around 8 am & returned around 6 pm. Still no housekeeping. I called & got someone to at least empty our overflowing waste baskets. Thursday, 5/12 (our last day) we finally got regular housekeeping service. During one of my many calls I did point out that the room was extremely dusty & the carpeting needed a good vacuuming. I was told dusting & sweeping was only done when some checks out. Our room was dusty from day 1. There was also pieces of paper on the carpeting from day 1! I also actually took a wash cloth and wiped down the bathroom floor that had multiple spots on the floor. Wash cloth ended up dirty! By the way, our room was 5866 Octavius Tower.

Another complaint - why must guests walk down towards the street to catch a cab for trip to the airport? There were 3 senior women in my group - an 80 yr. old, 78 yr. old & myself 74. After much complaining I was able to get a porter to signal a cab for us!

We have been patronizing Caesar properties for the past 40 some years, with Caesars Palace being our favourite! I think Caesar's needs to put some money into its upkeep!
Desired outcome: Acknowledgment of complaint! I can be reached at my email [email protected] or home phone 586-463-2176
Caesars Entertainment
-
Hotel room
I was compensated a room for 3 nights room 5103 at Caesar's may 7-10 before my trip I was offered an upgrade for $7 a night I accepted, when I arrived I was in a super long check in line and all your staff was working on 0 speed, I was told that my $ 7 reservation upgrade was not available so I kept my original room, when I got to the room in was the worst room on the strip the shower had hair by the drain the furniture had scuffs all over the sofa has white stains the floor boards were dirty the lamp shades were also dirty the tables were dusty please contact me for 100% compensation [email protected] as a reward member I expected more staying at Caesar's Oscar Reyna
Desired outcome: Compensation
Caesars Entertainment
-
Caesar's Sports Betting App
This company is horrendous and very disappointing considering the brand it comes with. First of all in NY you cannot reach customer service by phone and the customer service online is full of misinformation and most of the time don't even understand what the issue I'm describing is. Today I actually woke up wanting to place bets on the Kentucky Derby and found out that they do not take bets on the Derby! THAT'S RIGHT! Caesar's, one of the largest companies in this area do not have the option to bet on the Kentucky Derby! This company is terrible! And I'm taking all my winnings and going somewhere else. Don't understand all the positive reviews they get unless they're being made by employees that are being paid to do so!
Desired outcome: Fix the issues
Caesars Entertainment
-
Chris rock ego comedy show, line to get in
The show has been advertised to start at 930pm, the line is ridiculous, there is not enough staff, the line is going super slow, the line is backed up past 200 yards from the entrance. It is less than a foot between all parties. Date was 05/6/2022, for the Chris rock ego tour at the Caesar hotel.

Barley showed up in time to watch the main attraction
Desired outcome: I just want the company to be aware of their inept plan , managing, etc, I am not happy as a customer.
This review was chosen algorithmically as the most valued customer feedback.
My first time ever going to Las Vegas was so bad i dont think i ever want to go back. i made reservation through ceasers rewards at the LINQS . WAS TOLD BY the phone reservation s line that it would be $70 for a 3 day stay with 2 days comped. When we arrived to check in they said room was not ready and they would email hen it was. We received email and...
Read full review of Caesars Entertainment
Caesars Entertainment
-
Hourseshoe in balt.
I and my wife have been a long time card holder who have playing at balt horse shoe since it opened. we both were paying side by side petting max each push. When a woman ran up and grabbed my Wifes chair to pull it back I told her 3 times that the machine was my wife's and it is in a bonus and she was coming right back but she ignored me so i touch her and told her not to touch our machine and she said she was troughing us out, Then my wife arrived and she told her to remove her card that she was leaving. I have never in my 69 years been talk to or treated like this. This is was our hometown casino. I think this was racist. I own my own business and can not believe that this happened. News travels fast in my city, Balt Md. Dennis Hofmann Diamond #177003310118

I contacted Sung Kin multicultural Ex.casino host but he was off. I mainly wonder why a merchandiser superviser would come and doidnt care at all about it I was told and my wife was told that we wrer going to be removed IF THE PERSON IS NOT FIRED i JUST FOUND OUT THAT SHE IS THE SUPERVISER OF SLOTS Dennis Hofmann tHIS IS NOT OVER
This review was chosen algorithmically as the most valued customer feedback.
04/17/2022. I opened a new account and I didn't get it so I went to chat with two females who obviously should not be in customer service. After giving my info to the first rep. She told me that I had put my mother's place of birth instead of date of birth before she rudely ended the chat she gave me a number to call. But before I could get the number the...
Read full review of Caesars Entertainment
Caesars Entertainment
-
Flamingo resort
04/04/2022 has reservations for a high roller suite through Expedia. When we go to Flamingo they stated Expedia had cancelled our reservations. After being on the phone with Expedia for 2 hours they confirmed nothing had been cancelled and there should be no problem in checking in. After speaking with hotel manager they confirmed Expedia had cancelled. I never received any type of confirmation from Expedia saying it was cancelled. So, Flamingo would not allow us to check in with our reservations that we already paid for. They made us pay for a new weeks stay that was at that point $200 more than what we originally paid. The next day Expedia refunded me my money as I had asked which was so kind of them but the manager on night shift at the Flamingo had no sympathy and did not care to charge us more for our rooms.
Desired outcome: It would be really nice to be compted for the additional pay we were out since they didnt want to accept our reservation. It seemed as though they wanted us to pay more.
Caesars Entertainment
-
Caesars Host - Tunica Janet Grogan-Taylor
After several great interactions with this host, I contacted her asking for assistance when my rewards account was deactivated. This was after multiple unsuccessful phone calls with a variety of customer service reps. On Jan 31 she emailed saying she would look into it. Two months later I emailed and asked to be removed from Tunica emails as I still could not use my Rewards account. Over the next couple of days she became very rude and unprofessional, even after I asked her to cease emailing me. I'd hope Caesars would employee hosts with better skills and professionalism.
Desired outcome: An apology for her behavior would be great but I would settle for her being prohibited contact with me.
Caesars Entertainment
-
Unpaid promotions
I registered with Uber eats promo. I bet the required $50 with the correct odds. I even verified the bet with Caesar's and they said all was good. It's been over a week now with No gc. I contacted them 3 times and was told I'd get by today and they never sent it. They keep making excuses. They are complete scammers. How can they promise the gc and not deliver. Even after speaking with them 3 times. First it was you'll have within 7 days now it's it may take another 72 hours. It's a joke
Desired outcome: They owe me the gift card.
Caesars Entertainment
-
Ceasars app
I have a william hill on my phone and was asked to download another version for Illinois. I had to go to the local sports book to get my money transferred from the old account but yet to get all my open bets from old account transferred. I have reached out to chat for help about 15 times and have been hung up on. Chat available is only for DC and NV and not illinois reps on old app. I want my money for all open bets or open bets to transfer like my account did.

This is fraud and will be reported as such if I do not get a resolve asap.
Desired outcome: I have screen shots of all open bets still owed to me. Please transfer or refund.please reply to [email protected]
Caesars Entertainment
-
Deposit Bonus in NY
I opened a new sportsbook account in NY with code CZRNEW specifically to earn the $3, 000 deposit match.

The app was glitchy and declined all of my deposit attempts via every possible method for 4 days. I finally was allowed to deposit $3k on the 4th and the deposit wasn't matched.

Complete bait and switch

Caesars does not reply to emails (you get an auto reply about bonus amounts that is irrelevant to my issue). They also shut down their phone line and live chat in NY. NO WAY TO REACH THEM!
Desired outcome: Being credited my deposit match
Caesars Entertainment
-
New York Sportsbook App
I had signed up last week for the first time using this Sportsbook and received a $300 bonus. I made a few bets and each time I won the winnings would go back to bonus balance which didn't allow me to withdraw. I sent a few emails over a few days to get answers as usually the winnings go to the cash balance, but I still have not received a response via email. I read online that I had to make a deposit before I can withdraw anything. I had $495 in bonus balance and only $25 of that was actual bonus money. I deposited $25 of my own money to withdraw some of my $470 winnings. it told me I needed to reverse the bonus money first which I thought meant reverse it to my cash balance leaving me with $25 in bonus and $495 in cash balance (my $470 in winnings + the $25 I just deposited). Instead, it removed the entire bonus from my account leaving me with only the $25 I had deposited this morning. I was on the live chat today for about 7 and a half hours and when I finally got through the person sent a reply but deleted the chat immediately before I got a chance to read how to resolve my issue. I have been trying to figure out the bonus situation for two days and then it all came to a head today when all the money minus what I deposited disappeared. I just would like to have the $470 put back into my account so I can use it how I want.
Desired outcome: To have the $470 of my winnings placed back into my account so I can withdraw. I am under the impression if you give bonus money and I win with that bonus, I am entitled to those winnings.
Caesars Entertainment
-
Payment of Winnings
By far the worst casino of it's peers when it comes to paying out winnings. Play online at both MGM and Borgata and they pay out to my PayPal account within hours of the withdrawal request. Caesar's had the gall to state their policy is 3 - 5 days. So they take the deposits right away and make you wait days for any winnings. Won't be playing on this site until they amend their policy to make it more like their peets
We are here to help
16 years' experience in successful complaint resolution
Each complaint is handled individually by highly qualified experts
Honest and unbiased reviews
Last but not least, all our services are absolutely free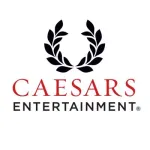 Caesars Entertainment contacts