C-Date
-
I switched to J4Date.com
I was stupid enough to try C-date just as an experiment with minimal and maximum account. Regardless of the type of subscription it felt like a ghost city: only fakes and some bots. I switched to J4Date

- it took me less than a month to arrange my first date there and I was lucky from the first try. We immediately felt that spark, those crazy goose bumps and we are together now. But I still can't cancel my C-date subscription! It's easier to fly to the moon than to cancel it. I had to change my bank card to stop them from charging me. All those charges were unauthorized and fraudulent! Save your money and mental health and don't engage with these rogues!
This review was chosen algorithmically as the most valued customer feedback.
Hi I bought a membership with c-date. The website advertise a monthly price of around 15 euros. After registration they charged my bank account 79 euros. Their explanation was that our advertisement was for a weekly subscription not monthly subscription. So I went to the website to find relavant info. There was none to be found! So I used Google advanced...
Read full review of C-Date
C-Date
-
C date
After trying to cancel my subscription with c date they have now told me I have to pay £189.40 including £10 late pay. They have charge me for a further 6 months I don't want. If I do pay I still don't know if that is the end of it. If I don't pay it is going to add up. I do not know what to do for the best. I have had enough and it is stressing me out.

By agreeing to paying for another 6 months I will never get rid of them and it will go on and on and now I am being chased by debt collectors.

Please help s I don't know where it is going to end
Desired outcome: To no longer be a member and not to owe them any money
C-Date
-
Premium service
I purchased the premium service to try for a month on the 09/05/2022 i though if I don't like it I would just cancel the subscription much the same as other dating services like plenty of fish badoo ect...

I tried to cancel via my profile before the month had ended as i found that the site was full of scammers ...

and just found i had to send them Fax to cancel my membership in 2022 lol which most people wouldn't also have access to... "SCAM"

so I cancelled my payment via PayPal

And now they are sending me threatening emails demanding money for a subscription for a service I do not use or want to use.

This is a Con and Harassment from this site.

And I will be consulting with my solicitor if they persist with this Blatant "SCAM"

My username was BigandTall
C-Date
-
Dating service
I wish to cancel my subscription and blocked it at the bank today. I was told to try and contact them without any success. I paid for 6 months and thought they would ask to renew. In the meantime I have been issued with another demand for the next 6 months plus money for late payment. On top of that the email they give doesn't work. I found myself stuck because I can't use my profile to cancel and I am stuck as I don't want another 6 months. They tell you to notify them but that is impossible So at the moment I don't know what to do next they say you can stop it by deleting your profile but as they have frozen this you are unable to do it.
Desired outcome: I don't require there services anymore so do not wish to renew
This review was chosen algorithmically as the most valued customer feedback.
My complaint is the same as many here. I joined up and paid a subscription for one month. After two days I realised that the site was a scam so I looked in every link on the website to cancel auto renewal AND delete my profile AND cancel membership. No link could be found. I had had an email from them advising more details needed in my profile. With...
Read full review of C-Date
C-Date
-
C+Date
Joined Cdate and subscribed for a month, after two days I realized it was a rip off company, built on misguided advertising, lies and false promises,

Aske for a refund and they said no as I had used the site, any contract has a14 day cooling of period so they are breaking the law,

I would advise everyone who is thinking of joining Cdate , do not it's a waste of time
Desired outcome: Wonder if they respond
C-Date
-
cancel subscription i didn't sign up for
went on website done 3 day trail , then suddenly they was taking money from bank account subscription fees that i did not give permission , i sent countless emails to cancel pot no help to cancel this , they have taking nearly £200 out of my account !.

i managed to cancel my paypal payment , now they are demanding payment with debt company , i keep emailing them with no help just cancel my subscription that i did not sign up for ! am i getting my money back they took!

i have not used site as rubbish and all fake accounts.

need to be investigated by ombudsman bureau
C-Date
-
Fraudulent Scammers!!
I have already requested to be removed in their system and terminate my membership. I believe C-Date are not honour their agreement .

The site is also full of so many fake profiles in fact I the vast majority are profiles are fake, a scam and neither trustworthy.

I'm kindly asking C-Date to cancel my membership and any money I supposedly owe them and to please stop sending me emails and threatening me with the debt collector.
Desired outcome: To stop with the intimidation, remove from their system and to stop saying I owe them money
C-Date
-
debt collector notice
I cancelled my subscription with your web site on the 16th of November 2021.

I have then received a letter, a text message and a whats app, informing me that I owe you monies for services that i did no receive in breach of service contract by European law aswell as uk law.

There were no previous emails or any form of contact to me in advance of this letter from eCollect that monies were 'owed' in breach of uk and EU law.

8355PMV7

I have responded to eCollect with the same information and have as yet had no reply.
Desired outcome: I would like this dropped on all sides
C-Date
-
C-Date
Having debit creditors threatened to me by c-date because they made it impossible to cancel reoccurring membership and so I cancelled PayPal instead, which I'm on the right side of the law to do so but now they're saying they will get debit collectors on me. I'm not the only one here saying c-date has made it impossible to cancel membership.

I cancelled because I believe c-date did not honour their agreement, the site is also full of fake profiles in fact I would bet that the vast majority are fake profiles.

I'm asking c-date to cancel my membership and any money I supposedly owe them and to please stop sending me emails.

My username on c-date was Beerhug
C-Date
-
Premium subscription
I signed up to the premium subscription on the 15th of May 2022 but I want to cancel it before automatic renewal next month. I have not found the service useful and wish to cancel. However it seems the only option they offer to cancel is to fax a cancellation form. Who has access to a fax machine nowdays! Clearly a deliberate move to make it awkward/uncomfortable for people to cancel. They have no problems sending me email notifications, surely they could accept the completed cancellation form via email?!
Desired outcome: I would like an email address provided so that I can send the cancellation form in and receive confirmation of my cancellation within 2 working days.
The complaint has been investigated and resolved to the customer's satisfaction.
C-Date
-
Premium
This is my first review after reading loads here and in other places about this scamming website. I'm reviewing to give some positive hope to others because today I have had a reply from them.

I initially signed up like everyone else stupidly without reading the T&Cs and then had a further payment taken which I might add I had refunded literally in 5 mins by the bank fraud team and then the threatening letters came with an extra £10 handling fee meaning I supposedly owed them 49.90.

I was literally about to pay if I had another bad email by the end of today. I was stressed like mad and worried about debt collectors because I hadn't seen any positives outcomes other than people saying to hang in there. I have screenshot below of my last 2 emails to them aswel as their reply.
Desired outcome: Resolved. Membership cancelled
Resolved
Collection process stopped, subscription cancelled and payment reversal accepted.
C-Date
-
Premium membership
I have paid £119.88 for premium membership and am not receiving this. I am paid up until 13.8 22 with a cancellation AFTER that date. As far as I can see I am NOT getting what I paid for. All I get is a few photos from woman miles away. What more can I add. Don't give me the runaround because my next step is the small claims court, because you are NOT providing the service that is advertised
Desired outcome: Money back or full access for the length of contract i. e 13.8 22
C-Date
-
Membership cancelation
This company is not all it appears. Unable to easily cancel membership if at all. I did not want a recurring membership least of all I have no access to a fax machine in order to cancel as they say that is the only way to do so. I am now receiving letters trying to collect outstanding payment for a service I did not use nor was I able to cancel effectively after failing to be able to contact customer services.

I feel this may be a scam and in no way should anyone else find them self in this position.

Stay away from C-Date
Desired outcome: I do not want to be told I owe money I know that I know I do not.
C-Date
-
Lier's, rip-off and intimidation
I open a dating account with them for a month which is not even fit for any purpose, I was charged £9.90 and I try to cancel my order immediately but there is no way for that on their website. I was ask to wait for some days before I'm able to cancel from auto message and before the month end I cancel the order. To my surprise I received a letter from dept collector saying I own them money. The website is a scam and they are out to scam people.
Desired outcome: Still receiving letter from the dept collector
C-Date
-
Premium account for £2.90
On 2 April I was joined c date website for one month fee £2.90 as result I been charged £9.90 what how is possible? It clearly a scam I give authority to 2.90 but not £9.90 after this I immediately cancel future payments because I agreed only on 1 month premium access, but not to repeated payments. I believe I been miss old and mislead and not possible to cancel them by email or phone only by fax, but it's not customer friendly now they say I own them 39 quid plus 10 admin fees what is totally unacceptable. After sending them 4 emails with complaint they not doing nothing to help me closed account and remove all charges instead they only looking how to abuse me for service I wasn't using since 2 April because it's not possible to cancel. I live in England and I strongly believe they break down 14 days cooling off period with option to cancel with this period. Criminals avoid at all cost
Desired outcome: Remove my account, remove all fees, delete my profile, stop sending my abusive email with payment outstanding.
C-Date
-
Email harassment of payment collection
Reference number: GB-2022-04-14-226530074-CDATE-DN

I have already requested to be removed in their system and terminate my membership. I don't intend to fill out a form because this process is making and have made them a dodgy and illegitimate company. No one uses snail mails and fax machines anyone at this day and age just to make everyone's lives miserable. They're now asking me payment of the membership which I already asked them for it to be terminated.

I am kindly asking them to stop messaging me as I don't owe them anything and I hope all the members get the justice from their treatment.
Desired outcome: Emails will be stopped.
C-Date
-
C-Date - Premium Subscription
I made a subscription on the 3rd of March 2022, they charged me 9.90 pounds and I immediately regretted the purchase, I've gone to discontinue my subscription but they haven't allowed me to, I want to fully cancel my subscription and I don't mind losing my initial investment as long as I am not charged a further 39.60 pounds that many people have complained they are charged after a 1 month period for another 6 months.

Desired outcome: I would like to cancel my subscription effective immediately.
Desired outcome: I would like to cancel my subscription effective immediately.
C-Date
-
Stop sending me letters I don't owe anything, remove me from your site
As everyone is saying fake profiles and difficult if impossible to cancel membership. Deleted my profile and picture.

Bank contacted me about £94 trying to be taken I immediately said it was a dating site I no longer use.

Just received a threatening letter asking for 94euros. I'm going to the bank and police to get advice
We are here to help
16 years' experience in successful complaint resolution
Each complaint is handled individually by highly qualified experts
Honest and unbiased reviews
Last but not least, all our services are absolutely free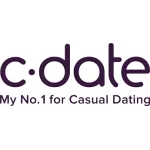 C-Date contacts
C-Date representatives

C-Date

C-Date

C-Date