RegClean Pro Complaints & Reviews
Sort by: Date | Popularity
RegClean Pro or systweek -- this nefarious crooks have so many names. Once I called Yahoo.com call center and I got them in New Delhi, and they said I have pay 39.99 for reactivating my Yahoo.com account. I asked some probing questions, the supervisor failed and I hung up telling them i DON'T want any services. They charged my 39.99 without providing any services. But they blocked by yahoo.ca which cost me 200.00 to reactivate. yahoo.com call center is another scamming center. Now RegClean Pro may pop under different names, once this bug is on your computer, your computer is screwed...
On February 22, 2014 I purchased the full version of Reg Clean Pro. My cleverbridge reference number is 54552130. My credit card was charged for this product. When the scan has finished, I am directed to purchase to full version to fix the errors. Can you help me with this problem? Thank you. Jane N. Brigman
I purchased RegClean Pro and was given a Ref. Number( 54670526) also a License Key (OOJDJ5-KRT9MF-FCWK9W-2QHIQ3) neither one of these numbers work to register my software that I purchased. Therefore I am requesting a complete refund for this product. It also seems that the product brought along more viruses to infect my PC, and RegClean Pro then wants me to upgrade, NOT going to happen.
Ref. invoice n. AKD-73624939771 dd. 02/04/2013 Cleverbridge AG Koeln - ref . n. 43826183 Dear Sirs, during the last month of April (see the above mentioned invoice) I bought 1 RegClean Pro (electronic), 2 Free PhotoStudio and 3 include Special Disk Cleaning Tools (total amount Euro 33, 63 paid with my credit card). As I did not receive (maybe I lost it!) the Licence Key usesful to clean my computer from mistakes or errors, I ask you please to send me, as soon as possible, the items I bought. Thank you in advance. Very trully yours. Piergiorgio Sangiorgi
Recently Discussed Complaints
Consumer Tips & Tricks
Worst rating
Subjects of Wide Speculation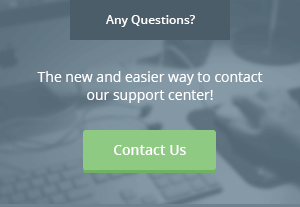 Latest News & Stories
Stay Away
Latest Questions
Latest Groups
Today's Mess-Up Photo