CCbill.com Complaints & Reviews
Sort by: Date | Popularity
CCBILL.COM charged my account on two occasions on 11/16 $39.95 AND $4.95 When I contacted them they claim they have no record of any transaction charging my account. How does a company charge your account money and have no record of it. This place is a SCAM, plain and simple. I WILL pursue every avenue available to stop these SCAMMERS.
Found charge from CCbill.com for $70.00. See lots of complaints on this website but none since 2008. This is 2012; what's going on? I called and they gave me name and address of someone in the next town over, implying that person made the charge. Said they would refund it in 7-10 days, contact my bank to get a new card. I will see if they come through.
ccbill.com promotes as well as descreatly bills for online prostitution last time i checked it was illegal to engage in prostitution in the united states. Aside from the laws in nevada...here in connecticut it is all around illegal!! It is sickening to me that are country allows theses online companys to do as they pleases ccbill denies any activity but i recently caught my husband useing this service to look for prostitutes. I read in the news today 4-20-11 that ccbill was under investigation, and was denying that they engaged in such activity...well im proof that they are liers!!! I really hope...
ccbill.com claimed to represent deitary supplement company.I called the company, the phone was not in service.charged$89.21 into my visa acct.This company is out there, poeple should be careful.I'm still fighting with them everyday if they pick up my call. Hope people are aware of this scam company .YOUWANT TO KNOW MORE CALL ME 301-386-9696 AYONSON
My bank account has been charged monthly by CCBILL.com from July 2008 to Dec. 2008 for 39.95 per month. These charges are fraund charges. I am reporting CCBILL to the Indiana Attorney General's office and to the Better Business Bureau of Louisville, KY and to Indiana, and to the CHASE bank fraud department. I am trying to get my money back. I have never authorized this company to charge my account and I do not know how they obtained my bank information. C Smith Indiana
Recently Discussed Complaints
Worst rating
Subjects of Wide Speculation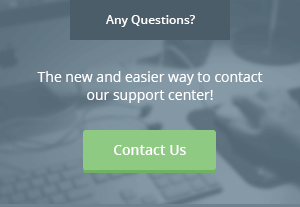 Latest News & Stories
Stay Away
Latest Questions
Latest Groups
Today's Mess-Up Photo