Bounty Towels complaints
52
Bounty Towels
-
Bounty packaging claims
Bounty paper towels sold in non-Costco stores claim that there are more rolls in the package than are actually in it. Example: 8 rolls = 20. Twenty what? I count eight rolls in the package. Costco packaging does not say that. Just 12 rolls without claim that this equals some higher quantity of "regular" rolls, whatever those are. Apparently Costco won't let Bounty/P&G fake the quantity like that.

That said, Kirkland Signature towels are just as good, if not better, and contain more sheets per roll. Even when Bounty is on sale at Costco (frequently), Kirkland Signature is still a better deal.
Desired outcome: Please do not indicate there are more rolls in the package than are actually in it.
Bounty Towels
-
Bounty Papertowels
6/25/2022 -- I purchase and have been using Bounty Papertowels faithfully for years, but for the past year or so I, too, have noticed a significant decline in quality. They're less absorbent, thinner and flimsy. It takes twice the number of towels to do what Bounty would do a year or more ago. They've lowered the quality. It's noticeable. I'll start shopping around for a more-absorbent towel when the Bounty runs out. I always buy in bulk.
Desired outcome: Return to the quality towels you used to produce.
Bounty Towels
-
bounty Select A Size
The LCP we bought obviously had a bad perf knife. We're on about the 3rd roll and the towel rips about 3" from the end of the roll. I have attached 6 pictures.

This is unacceptable for the price we pay for Bounty Paper Towel. Purchased at Woodmans, Green Bay, WI.

We have been buying Bounty for over 30 years.

Ken Pier

1510 Beech Tree Dr

Green Bay, WI. 54304
Desired outcome: Coupon for Bounty.
Bounty Towels
-
Bounty paper towels
The new paper towel formula is not worth the price. I will be switching to generics, which are now far superior to the product that you have came up with. The are rough, non absorbent, and will definitely ruin eye glasses. I have used the original bounty for over 30 years to clean my glasses, which by the way are Nikon lenses. Now I have nothing but a bunch of scratches on my lenses that have rendered them useless. I would not whipe my butt with this new product. I will definitely be voicing my concerns and review on each and every social media platform. Goodbye and good riddance from a former life long customer.
Bounty Towels
-
paper towels
I bought Bounty paper towels in the 8 pack on May 7, 2022 at Harris Teeter in Harrisburg NC. I usually stick to the cheapest paper towels but theses were on sale for $12.99 and I though name brand that cheap let's pick them up, now I know why they were that cheap. Because every time we rip off a sheet of the roll there are particles of the paper towels that gets every where. Sort of defeats the purpose of a paper towel when you have to use one to clean up the mess left behind by them.
Bounty Towels
-
Bounty Select a size paper towels
I've been a brand loyal Bounty customer for years but I'm ready to change brands for all the reasons other reviewers have given. The quality has gone downhill dramatically and the perforations are so poor you can't truly select a size because they don't tear properly. It's disappointing to rely on a trusted brand only to find the quality is no longer there.
Bounty Towels
-
Paper towels
Ever since the pandemic and paper towels were in a shortage, the quality of your products has been awful. The texture is different. And the worst part is, the rolls unroll. Anything can make them unroll. A door closing too loudly. Taking a towel, turn your back, the entire roll had emptied onto the floor. They are not the quality product Bounty used to be. There are certain brand names i rely on

Bounty used to be one of these. Not anymore.
Desired outcome: Refund for the past two years
Bounty Towels
-
Bounty Paper Towels Select a Size
3/3/22

Purchased at Sam Club on 2/27/22

I am a loyal customer of 20 years. I am so disappointed and dissatisfied with the poor quality of this brand.

The brand has betrayed its loyal consumers with replacing the high quality absorbing paper towels with a cheaper product this is hard sand rough paper towels and they want more money for this cheaper hard still paper towels.

Bounty Manufacturers owe us consumers a refund for their own version of a Fake Bounty Paper Towels.

A very disappointed, dissatisfied and robbed customers. I have always spoken highly of Bounty Paper Towels, not now!
Bounty Towels
-
Bounty Paper Towels
The paper towels I purchased from Costco just recently have been omitting a terrible off putting odor when they get used with any moisture. It seems fine when they come out of the plastic wrap and when I hold them up to my nose when they are dry, but as soon as I use them for cleaning or wiping up a simple spill the towel omits an old towel scent that is very off putting. Even plain water makes these towels just aweful to use. I feel like they are filled with bacteria the way they smell. It's not a chemical scent… it's very similar to the scent that is similar to a wet towel that hasn't dried under the right conditions. I sincerely wish to be able to use your product, but this surely isn't working for the general use it was intended for. I use them to dry my hand… clean my kitchen surfaces, and sometimes I reach for them to hold my food. I can't with these towels.
Desired outcome: A solution to this problem so that I can use my paper towels as they are intended for.
Bounty Towels
-
paper towel non useable
Bounty paper towels use to be the go to towel for many reasons... What ever you did to change them needs to stop NOW. Everyone is getting sick from the smell from them. Can't use around any food like we use to. Can't dry hands or anything we use them for... They at times smell like wet dog, popcorn, dirty feet, dirty personal care... They make us puke and we refuse to buy any more unless you review what has been added or removed from the clean fresh smell of NOTHING...Do not add perfumes like rose water or any perfumes at all.. Many of us are allergic to offensive odors like perfumes... Thank you for listening and I sure hope you are doing just that... Cant use your paper towel product anymore. puke, yuck.
Desired outcome: very very soon, change how you make paper towels.. be it removing the NEW ingredient someone decided was nice.... or what ever..
Bounty Towels
-
Paper towels
We use Bounty Advanced paper towels (107 2-ply sheets) per roll from Costco in Menomonee Falls, WI.

In the past month (January 2022), we've found at least 3 rolls that just fall apart - the sheets are not attached to each other and so fall off of our paper towel holder. We had similar, defective paper towel rolls from Bounty last fall too. Totally unacceptable.

Please respond to [email protected]

Thank you
Desired outcome: Please send us some coupons so we can try again
Bounty Towels
-
Bounty Select a Size Paper Towels
I have used these towels from the get go. However this last case I bought at Sam's Club will not tear at the perforations. I get a string of towels six feet long or end up pulling the entire roll off my holder. Is it possible there could be a manufacturing problem?

Thank you for listening.

Nancy Clemens
1581 Spencer Lane
Yuba City, CA 95993

[email protected]
Desired outcome: Towels that tear apart correctly.
Bounty Towels
-
Bounty Towels
In this particular batch, the towels did not separate at the perforated seams. It would appear this was an error in manufacturing. So for example, when you went to rip off a towel, rather than separating at the seams, it would have a random rip in the middle. So rather than getting a square paper towel, every time i would have a randomly ripped towel of different sizes and shapes.

See pictures below for example. One of the pictures includes the bar code information as well. This was purchased as a case of towels at a BJs in Massachusetts, and I would like a refund. They were purchased within the last 1-3 months.
Desired outcome: I used 4 towels from the case i purchased and all have the same problem. Would be nice to get a refund since the product was/is defective.
Bounty Towels
-
Bounty paper towels
I am a cook and have exclusively used Bounty in my kitchen for 30+ years. All the time promoting them as the Only paper towel to buy. I ended up with a package of Bounty Advanced, it was a horrible product. It shredded when I used it to cut onions and vegetables on. Ripped in two when pulled apart and did not absorb properly. Wasted nearly the entire package. Then I got a package of regular Bounty and white lint fell from the perforations every sheet. I had to throw away. I bought a new package of regular Bounty and those terrible Advanced things were in there. I want these 3 big packages replaced with regular Bounty or my money refunded. The next best paper towel is M.Mark. how do I proceed?
Bounty Towels
-
Bounty paper towels select-a-size
I have been buying this product for many years and love them . I have always considered them to be very soft and strong . The last package I purchased feels very much like sandpaper ! What has happened to the quality of Bounty paper towels ? I will make one more purchase of this product . If the softness has not returned, I will no longer buy your product
Desired outcome: Return the quality of the product that the paper towels are known to have .
Bounty Towels
-
Paper Towels
Over the last 12 months I have purchased a fairly large number of Bounty paper towels rolls and have found that approximately 5% of them are cut about 1" shorter than normal.
This results in them falling out of our horizontally mounted under counter paper towel dispensers. This issue only becomes apparent in horizontal dispensers.
I'm guessing that the machine cutting the rolls during manufacture is out of adjustment or incorrectly measuring the length of the rolls before cutting them.
Desired outcome: Would like to see this corrected
Bounty Towels
-
Bounty paper towels.
As I was unrolling a few paper towels, I saw this embedded into my paper towel roll, and I want to know why this could be. My wife wants to get this tested to find out what it is. We would like to know exactly what it is and how it got there. We know that it is from the factory, but not knowing if this is some type of worm, is making my wife what to throw out the rest of our brand new pack. Please advise.
Bounty Towels
-
Bounty Paper Towels Pick a Size
Purchased a pack of Bounty paper towels where you are able to rip a small one or a large one by the perforations but I am having a hard time doing both. at all times its rips at what should be the large perforation and it just tares all apart and forget about wanting a small one, it never happens. This is very annoying and I end up using lots more paper than I want.
I am not able to give you any information because I have already sent the plastic wrapping on its way. Please advise. Thank you.
[email protected]
Carol Frasch
3000 U S Highway 17 92 W
Lot 649
Haines City, Florida 33844
The complaint has been investigated and resolved to the customer's satisfaction.
Bounty Towels
-
Bounty paper towels
I bought a huge pack of paper towels at Costco. In the first roll I noticed they weren't perforated accurately. They are the smaller cut - several roll out correctly then I get a long segment of 3 sheets and have to cut with scissors or try and tear. I'm using way more than I want to. The next 2 rolls had the same issue. Perhaps quality control problem? Is this supposed to happen? Maybe I need to read package more carefully? Thanks for advice or information. Lise Ridings

[email protected]
Desired outcome: Information
Bounty Towels
-
Bounty Paper towels
I purchased bounty paper towels for the first time and I am truly disappointed in the quality and I am requesting a full refund. Prior to bounty I purchased sparkle paper towels and I can honestly say they were 100 times better. The bounty towels are cheap, very light and poor quality. I purchased bounty because of its reputation; however, I was misinformed. Please reimburse me ASAP. 609 927 3625
We are here to help
16 years' experience in successful complaint resolution
Each complaint is handled individually by highly qualified experts
Honest and unbiased reviews
Last but not least, all our services are absolutely free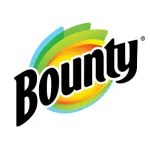 Bounty Towels contacts