Overview of Bear411.com / Bearworld.com customer experience
Bear411 (Bear411.com) has faced a number of consumer complaints and issues that have garnered negative attention within the gay bear community. Users have expressed dissatisfaction with the platform's restrictive policies, including limited profile visibility and the requirement of a paid membership for full access to features. The website has also been criticized for its occasional technical glitches and delays in customer support, leading to frustration among members. These problems have caused discontent and hindered the overall user experience on Bear411.
Bear411.com / Bearworld.com complaints
46
Newest Bear411.com / Bearworld.com reviews & complaints
Access to bear411 blocked for more than 2 weeks
I am a non paying member of bear411.

Usually I am denied access every week or so for 1 or 2 days.

But now I have been denied access for more than two weeks and counting.

You either accept non-paying members or not. If you do, you should be reasonable, and be clear of what are the limitations for non paying member. Blocking access to the site for more than two weeks is not reasonable, especially because there is no public policy in place for such limitation.

If I were a paying member, I would be annoyed that I sent a message to someone, but that person can't reply to me for weeks because he is denied access to the site.
You're incapable of running a good website.
Oh where to start. The interface is very 1998 for starters, impossible to navigate unless you are on the EXACT page you need to get to for a certain link, and the customer service is flat-out non-existent.

Have a complaint? Nope... can't do that. The *Tool* that runs it just deletes your profile instead of accepting any sort of criticism. I'll assume it's AI since nothing human is that heartless, usually. That said, the unprofessionalism is unparalleled here, so I'm happy to stick with services like growlr or grindr instead.

Furthermore, they show nude imagery when not asked for.
profiles are messed up and not getting votes
4-5-2022 for the last week when i look at profiles they are not normal with the guestbook,voting,add pal,and so on. Im also not getting my 5 votes each day and not getting my list for people who voted for me ive done everything on my end to clear it up so it must be on your end
Desired outcome: would like to get all my info like i was getting it
Profile pic update
I have been trying to update my profile pic. for the last week. I keep getting the message that it beeping reviewed and validated. It's been in the same status for the last week now. Can it please be resolved
Desired outcome: Attached pic to replace the existing one
Never anyone to contact when you have a problem
I have not been abel to change my password,I have tried all week and it say it will send a link but one never is sent.I have checked trash and spam and my regular email and nothing.I really dont wsnt to cancel but if i can't get back into my old account I will have to.

Thanks for looking into this ,please text me back when you have a solution, [protected]@yahoo.com.My login on name is bearfinder
Profile access
Sandman1955

I re-subscribed to Bear411 after some time off the site. I have forgotten my account password; when I click on 'I forgot my password', I get a window saying a message about re-entering my password has been sent.

Where has it been sent? I have checked all my e-mail accounts and messaging apps, and have found nothing from bear411. So how do I change my password if I can't get the link for doing that?
Desired outcome: To be given a link so I can update my password and gain access to the site which I have subscribed to.
Deletion of account - bear411
I have been member of this site for over 2 decades and for much of that time a paying member. I've had an issue with the admin removing pictures from the 'pic wall' after short period of time if they are not explicit or disagreeable 'g rated' to the administrator. Whereas others are left up for days on end. As a member this is an important part of the site as it shows others your current pictures and something of you as a person. And it is part of what I paid for.

I took this up with admin who ignored me completely and continued to remove my pictures. His answer was to delete my profile.

It's a disappointing attitude to have when we are all members of a diverse community but diversity is not in the dictionary it seems for the [protected]@bear411. Neither is tolerance but dictator clearly is.

He will hold your data and pictures and take complete ownership of them.

I have done nothing wrong but voice my concerns in a polite way and asked him to honour what I pay for.

If you're a non paying member you will struggle to delete your account as he holds on to them to give a false view of how many subscribers there are. So be warned. I have built up friendships over 20 years with people at home and abroad on this site that he has destroyed with the push of a button.

A truly nasty individual.
Desired outcome: Site closure.
Profile that won't let me sign in,
I have been getting the site page that tells me that I have to up to a paid membership to get onto bear 411. Your site has been blocking me for 4 weeks now. WHY is this happening? Usually I get that subscription notice that lasts for a few days. What is your site doing? Will you please unblock my profile so that I can sign on. I have been a member for decades. Thanks
Help me, 12 hours of 4 days, no response
I am misunderstanding,

Email:

[protected]@yahoo.com

User name:

mowoof1969

Password:

Tokenboy1969

Customer service,

John Cuno

15 Navaho Ave

Columbia, Missouri. 65202
Desired outcome: Help me, john cuno
12 hours of 2 days and 3 profiles of 15 years
I am complaining of bear411.com. I am 3 profiles of different names. 12 hours of 2 days on yahoo.com and gmail.com, no response on your email of everything; spam, inbox, trash, archive, everything of email.
New friends and boyfriend of new email of progress, non progress!
Can not help me of your friends and boyfriend.
Please of customer service!
John Cuno
Bear 411
Hello! I have a problem. since yesterday I received many messages and when I want to answer I am loaded with a blank page. what is the problem and how can we solve it?
unable to send my profile picture
When I registered I was asked to send a profile pic to : [protected]@photos.bear411.com. I keep getting kick back e mails. What can I do to send you my profile picture so I may be a member? I have been a member before but had to take time off due to personal reason. I would like very much to get back on this dating site. Please respond to my email as soon as possible
Chatraum
Ich wollte heute meine chats abrufen, komme aber nicht mehr auf die Website? Wer blockiert hier den Zugang? Steht diese Seite nun auch auf den Index? Wie weit geht die Diskriminierung noch? Oder erlaubt der Betreiber nur noch den Zugang, wenn man zahlendes Mitglied ist? Bitte um Aufklärung und andere Möglichkeiten um wieder an meine Frundschaften zu gelangen.
Bear411. Period.
I'm a guy who's put on a few lbs., but do not consider myself a "Bear"; "cub"; "otter"(?!) or whatever.
A good friend of mine from the Bear "community", laughed when I told him that I was on Bear411. He told me, "Once you submit a photo of yourself onto Bear441...and IF the FASCIST moderator likes what you have to say about your weight, or how much body hair you have: maybe then they will "approve" of your profile."
I had already experienced this situation, as I had my proposed "draft" for a profile, denied by the admin.
And what is more (and is completely Odious!), is that, when one uploads their face pic [a picture of their FACE] to Bear411: the site has hidden in the small print of the "Agreement", that once you upload that face pic, they have the "Rights" to keep it public on their site, forever!
What is truly disgusting about this piece of [censored], whom runs this ancient site, is how with the above "face pic agreement" caveat, they will keep one's face pic ON their site, -even if the person has died! And that happened to one of my best friends of 30 years. His Husband passed and this POS would not delete my friend's late husband's face photo. But, that's beyond being a piece of trash; that a serious Psychotic diagnostic for the Administrator and Owner of Bear411.
what else is totally [censored]ed? My twink ex... HIs Photo. He got to change it to a animated, clearly not showing his face anymore. But, said [censored]-bag Owner will still keep it. Why? cos the FREE "member" was young and into bears. So, it's like free promotion for Bear411.

Plus, most all the guys on the site, are the same old tired guys, with the same old tired pics, from when the site first opened.
A nanosecond's time of seeing a spec of a star, out of 5 stars.
The technology has changed and improved; but not for bear411.com or it's owner.
Signed,
Sincerely,
Desired outcome: The site is shut down for good and all facial files erased.
Bear411 login
Have not been able to log back in since site allegedly taken down and moved to new servers. Move was allegedly completed in Mid April 2021.

Had been on site for almost 20 years. Got email from SysOp/owner/Webmaster asking me to update profile (which I try to do every year in month of my birth). Attempted to log in, failed. Would be nice if I could get back on.

Login name was Flintdad
I can't sign up
Hello. I want to have a prioritary access to Bear411 and I can't because they don't use PayPal. Yet I have already signed up paying with this. What's happening.
I cant access to the site
Hello

Id : iaorana on bearworld.com

Since 12 april I can t acess to bearload.com... I don t understand what happen... Every time I try to go on the site I return on start page of bear411.com.
I try every day but the problem is always the same. Is this site (bearload.com) closed?

Thanks for your help and answer to access again

My mail is [protected]@gmail.com
Bear411.com
I had an account with Bear411.com
When it came time to renew. I first tried one of bank accounts debit card. My denied their billing service out of the USA to charge me and block my card due to fraud they said.
A few days later I attempted to use a different bank debit card total different bank.
Same thing happened.
Now Bear411 deleted my account.
Desired outcome: I'm not sure what's going on with Bear411
Cannot answer my messages web master has it blocked.
I have been unable to answer my messages as the webmaster has had it restricted for a week already. I would like an answer to my question. I would like to at least be able to get my messages answered. I cannot do that if the webmaster is continually keeping it blocked. The last time I was on bear411 was 4/4/'2021. Thank-you, mark j. Vonbank - mjvonbank07atgmail.com
Bearworld
I purchased a one-time 6 month membership when it went on sale. I recently got charged for another 6 months, without my permission. On their website you are told to contact PriorityHelp (you can only message them once), now I have waited over 3 weeks and still no one has responded to me.
They are not interested in being helpful or available. It's disgusting.
Desired outcome: I want a refund
Collect Your Trust Badge
Be recognized for outstanding customer service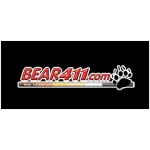 Bear411.com / Bearworld.com

contacts
We are here to help
19 years' experience in successful complaint resolution
Each complaint is handled individually by highly qualified experts
Honest and unbiased reviews
Last but not least, all our services are absolutely free