Bear411.com / Bearworld.com Customer Care Service

Bear411

PO Box 459
Drums
Pennsylvania
United States - 18222

Customer Support Phone Numbers
Bear411.com / Bearworld.com Complaints & Reviews
I'm trying to take a webcam image in messenger https://takepic.bear411.com/?frm=1&p=Y5GXYp2rrG2pd6h3cLLScWvPY2Vkk2rg2mx3pqmpbIQ And the camera image goes gray screen after an initial 2-4 seconds with a watch icon over the gray area... I tried and allowed every permission possible...
There is no place to access personal account on website. Account mysteriously turned into paying account without my approval. Cannot access account to cancel or find any help to do so. I thought it was illegal to not have this information clearly stated and on the website main page. I do...
A user didn't like my constructive criticism and posted my comment from here to a group on facebook. TuckerPup is the user on here from Salem Oregon. It violates the group policy on facebook and I have contacted both the admin of that group and the member to remove the post. It reveals my...
Similar to others, was on for a couple of years. but generally the same o same o, seldom if ever actually hooked up with anyone. But my biggest complaint is how outdated the site is, not always easy to find people you've talked with or are interested in, there's no place to contact the...
I tried several times to renew an annual subscription to this site only to run into Verotel blocking me. I wrote them to find that they discovered I was on a fraud list. I called my Bank Capitol One 360 and they had no clue what list Verotel was using. I tried to get Verotel to contact my...
Bear411.com Bear411 PO Box 459 Drums Pennsylvania United States - 18222 Customer Care Phone: 1 570 708 8780 2 2 Web: www.bear411.com Bear411.com Complaints & Reviews Bear411.com / Unable to close my account Hi I have had no response from greg in regards to closing my bear411 account. Made...
I have had no response from greg in regards to closing my bear411 account. Made several attemps and hear nothing back from the websites owner, greg. This is unacceptable as i should have every right to close an account and my bank account should no longer be used and or charged. This is a...
It use to be a somewhat decent site. Way back when if you were not a paying member based on your nickname you would only log on even days 2 4 6 ect or odd days 1 3 5 ect. Of I brought a membership after the odd conversations one has when the other person is only on the days you are off! It...
Similar issues as other reviewers. The site is coded from the 1990's, and the total number of members is actually quite inflated, the actual active member count is quite low. The site just went thru another week of 'only VIP members (paid) can log in', and oddly enough my...
I attempted to re-join this site. I had a membership under a prior username and deleted it some years ago. I then received an e-mail enjoining me to go to GayDaddy.com (which is Bear411's way of saying you've been rejected for Bear411.) If you Google "Bear411 issues" there are...
I joined the site for free. After a few visits to the site, I was blocked access unless I paid. I decided to subscribe for a month, after that month, the same thing started happening, some days it would allow me in, other days it would require me to pay in order to access my account. Now...
Recently Discussed Complaints
Consumer Tips & Tricks
Worst rating
Subjects of Wide Speculation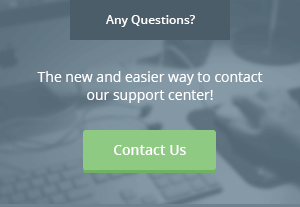 Latest News & Stories
Stay Away
Latest Questions
Latest Groups
Today's Mess-Up Photo