Overview of Bear411.com / Bearworld.com customer experience
Bear411 (Bear411.com) has faced a number of consumer complaints and issues that have garnered negative attention within the gay bear community. Users have expressed dissatisfaction with the platform's restrictive policies, including limited profile visibility and the requirement of a paid membership for full access to features. The website has also been criticized for its occasional technical glitches and delays in customer support, leading to frustration among members. These problems have caused discontent and hindered the overall user experience on Bear411.
Bear411.com / Bearworld.com complaints
46
Newest Bear411.com / Bearworld.com reviews & complaints
bear411.com
On march 4th I was locked out of Bear411.com. I understand that as a non paying member at this point. I understand being shut out a day or two is the policy. I had been shut out on march 1st for 30 hours (about) so being shut out again on the 4th was a surprise. But after 6 days. I wrote [protected]@bear411.com to ask why I had been shut out again and for so long. I got a failed to deliver message from my email provider. I have tried twice since then and gotten the failure both times. I have been looking for a way to just ask why I have been shut out for so long, It is 11 days at this point. But this is the only option that I have come up with. If I am being shut out for a reason. Id like to know it. If not somehow I am in some kind of catch-22. No way to log in and no way to find out why.

Bo Stith - coyotebo user name.
[protected]@mwn.com
Desired outcome: access back in or explanation of why I am shut out.
log in info
user name : rodney2008: I logged in was fine logged out came back could not get back in my user name was rodney2008 I sent email asking if account was cancelled no reply also told friend of mine he said weird he sent me message and went threw Please explain what going on I been on here since 2008 thanks Please reply to me back by email thank you
Desired outcome: Please email me asap to tell me whats going on
Cannot open unread messages
I just signed up with payment this morning.
But, I cannot open unread messages suddenly.
And I cannot do anything at this moment.
There is no contact administration.
Please support for this issue from anyone.
Messaging
I am unable to receive any messages when I am using the mobile app. It just shows a blank screen when I go to respond. It says I have 29 messages but when I log onto the desktop version, it shows I have none. Something is jacked up with the website and if I can't use it, then I want a refund. People do not like to pay for a service they cannot use and if the website doesn't work, refund our money.
bear411 refuses to accept my password
I just created a new account: Nashobabear53 (password same). Bear411 rejects my password. (email: [protected]@gmail.com)

I have an older profile (nashobabtear) I cannot retrieve that password because it is linked to an old email account I can no longer access.

this problem has been going on for years now. I cannot justify paying for a service I cannot actually use.
access to my messages
I do understand the necessity of supporting your financial costs. Even though not a happy camper at the moment (this is the second time in a month my login has been rejected leaving me unable to access my profile or even read my messages) I am considering making Bear411 my only membership commitment...but not this moment! And these diversions are not wonderful!
Online I am Joachimbear
My email is: [protected]@gmail.com
[protected]
Joachim Hawn
service
Weeks ago, I moved to Netherland and was looking for a gay web what feet with my style and my characteristics. I had the pleasure to find bear411 on internet and make a profile there.
After 3 days my profile was approved, my thoughts, great lets build profile and make new friends, day 1 I put some pics and soon I started chat with some guys. It was amazing, so quick and guys so closer. 2 day I got really on with a man from Germany and we decided to chat little bit more in web before exchange numbers and skype. Its was great, I like it too.. nothing fast. 3 day my profile was deleted, why?
what I did wrong and what is the reason for it?
I did no say nothing, nothing wrong. I'm educated person, I dont use bad words or do marketing of anyother things in gay web.
So, I decided make a long and huge research about this web site and the webmaster and then I got... Wow this webmaster Called Greg, he takes everything personal, he is really radical and reading more about comments of people he is full of prejudice. He is not democrat about diversity of people in bear411, He decided who is interesting or no to site, who is a potential pink money and who is only there for free. he doesnt speak why he deleted you, or give information about a possible fault. He just delete you. it is insane. the worse website experience I had.
bear411.com
Yesterday (8/18) I paid online for renewal of my subscription so that I could continue to receive "subscriber benefits." It is now more than 24 hours later and am still locked out of those benefits and have not received the usual email telling me that payment has been made and that subscriber services are now available to me.
I hope I don't have to go to my credit card bank to see whether a charge has been made by Bear411.com.

Larry Ledford ([protected]@aol.com)

Bear411 nickname: LarryBear40
crockett from tampa fl
This member and I started out chatting nicely and when I could not meet him since my sister had passed away from cancer and needed time to grieve he got rude and mean and started harassing me. I have told him to stop bothering me and he will not take no for an answer please tell this member to stop harasssing me I am not responding to him and he keeps harassing me. Can you please tell this member to leave me alone or you will take him off the site I am just here to chat with others and not to be harassed. Thanks ian
Apr 05, 2019
11:16 pm EDT
This member crockett has been harassing me we started out as friends chatting but when my sister passed away and my mother passed away he got rude and started harassing me and putting me down. I tried to tell him to leave me alone but he keeps going at it. I am nor have I ever bothered this guy he just keeps bothering me I am not responding anymore please tell this member to stop harrassing me or you will take him off the sight I am here just to chat and not looking for some guy that won't take no for an answer he is the one that keeps contacting me I will just ignore him. Just please tell him to leave me alone thank you for your time. I just want to move on and chat with nice people.
must subscribe to enter site
I rejoined the site as a non-paying member after many years. Sad to say things have worsened. At first you get everything and you're even able to browse the pics of other users. After a while you are only allowed to see a certain number of pics and are invited to subscribe to see the others, of which you only see a tiny thumbnail preview. Now, this was the same as years ago, but then the real problem starts. All of a sudden you log in and are blocked before you even reach the homepage and shown a message saying the website is "temporarily" limited to subscribing members only because running a website is expensive and the owner needs money. I tried to log in for over a week and could never do. I still received reminders in my mail saying I had unread messages, but could not even reach them. Never mind the messages, the website was basically holding my profile ransom because without the subscription I couldn't reach it, I couldn't delete my profile or delete my photo gallery (you can't delete your profile photo, btw, only change it). So basically the website is making money off of people's profiles (which are inviting others to register) and completely steals it from you. This is unacceptable!
It was hard even to find a contact to send my complaint, as there is nothing in plain site. I ended up sending an email to webmaster at BEAR411.com threatening a lawsuit unless my entire profile was deleted. Guess what? Deleted in less than two hours.
I'll never know who those messages were from, but oh well... at least I am no longer feeding a scam.
AVOID LIKE THE PLAGUE.
unethical behavior of another member.
Hello,
I'd first like to express how much I enjoy Bear411. I am Donald, handle name: squeaker7, from Seattle, WA, and had a run in - spat on line a couple weeks back with another member: CUBWESTSEA, also from Seattle, WA. I was informed and then confirmed he has copied one of my photos - without my consent and posted it on his profile warning that I am trouble and to steer clear. I have messaged him 3 times and asked him to remove as it is illegal without my consent. He refuses to respond. Please help me with this matter. I am a paying member and I have made lots of dear friends on here.
Thank you kindly
Donald
unable to access account apparently must pay to enter
I've been member (non-paying) on the Bear 411 for over 10 years. Now today I am unable to log in and keep being brought back to page to pay for subscription. Seems you now must pay to even enter the site which is ok but this was done without any notice or a chance for me to delete any photos or information from my profile. This is totally unprofessional.
gay dating site
For some reason this site has decided to block non members from communicating with members of the site. I certainly doubt the site owners have told their members they are no longer permitted to communicate with nonmembers.
I am a nonmember and have been having ongoing conversations with members for years
It is very dysfunctional to NOT allow members to communicate with whomever they please since they have paid a membership fee.
I personally have several messages sent to me that are pending for me to be able to open them. It is very POOR management to not allow paid members to do as they please and to not warn non members in advance they would soon be unable to continue their correspondence with paid members. It is essentially BLACKMAIL " you want your messages, pay the fee or you do not get them." This is immature, childish behavior at best and one reason, among other issues that I have not joined previously.
no access to my profile.
It seems now that if you are not paying to use the site, you are going to be denied access. If it costs money to be on this site, then maybe Bear411 should deny all new people trying to join and tell the ones to either get a paying account or terminate that person's account immediately. Many guys that I know have dropped their accounts because of the administrator's arrogant attitude. There are other sites and Bear411
verotel
I was a premium member for many years when all of a sudden Verotel flagged me as fraudulent. This has never changed and when I called Verotel I was on hold for 40 minutes when I hung up. Thought I would try again, and same thing years later. These guys run the most antiquated, pathetic website there is. They do not respond to problems what so ever. They only want your money and that doesn't seem to be good enough for them. I have steered 23 of my friends to other sites dropping their Bear411 membership because of lack of response from the people that run it. Good Luck guys maybe when enough people figure out it is not a professional site they will do the same.
trying to take a webcam image
I'm trying to take a webcam image in messenger

https://takepic.bear411.com/?frm=1&p=Y5GXYp2rrG2pd6h3cLLScWvPY2Vkk2rg2mx3pqmpbIQ

And the camera image goes gray screen after an initial 2-4 seconds with a watch icon over the gray area...

I tried and allowed every permission possible for adobe flash player to
No affect... It works fine on my laptop... But not my desktop and both computers are windows 10, mozilla firefox browswer with norton internet security

Any suggstions?
social website
There is no place to access personal account on website.
Account mysteriously turned into paying account without my approval. Cannot access account to cancel or find any help to do so. I thought it was illegal to not have this information clearly stated and on the website main page. I do not know where to turn for help and I absolutely don't want to pay for a service I did not choose.
Thank you
bear411 user has my profile posted on facebook
A user didn't like my constructive criticism and posted my comment from here to a group on facebook. TuckerPup is the user on here from Salem Oregon. It violates the group policy on facebook and I have contacted both the admin of that group and the member to remove the post. It reveals my hiv status and my picture which I do not want. I also do not feel it is right that he is using mine and bear411 intellectual property on another site when this was a private message as well to him. If you check the logs the user is still contacting me to see if I would date him?

https://www.facebook.com/groups/24516102281/permalink/10154689252887282/?comment_id=10154693520802282&notif_id=1508354181862135&notif_t=group_comment_follow

The group name: Bigger City Guys
bear411
Similar to others, was on for a couple of years. but generally the same o same o, seldom if ever actually hooked up with anyone. But my biggest complaint is how outdated the site is, not always easy to find people you've talked with or are interested in, there's no place to contact the moderator about issues,
and MOST IMPORTANTLY, when you pay to sign up there's a clause that any renewal charges will happen automatically forever, there's no way of canceling one's membership, finally had to go to my charge card and they
canceled the charge, and thus ended my membership.
website and credit card renewal verification
I tried several times to renew an annual subscription to this site only to run into Verotel blocking me. I wrote them to find that they discovered I was on a fraud list. I called my Bank Capitol One 360 and they had no clue what list Verotel was using. I tried to get Verotel to contact my bank and even supplied the information to contact them. This was like talking to a brick wall. I then solicited the moderator/founder of the site itself. They system was automatic and would not allow any further contact. Over a week went by and this site refuses almost all things considered normal for paid members. My friends were frustrated and buddybear that runs the site seems more interested in new subscribers than retaining current or in my case former due to their credit card verification supplier. He had done nothing as I said, he was worthless until I told him to cancel my account and delete my profile. He seemed to be able to jump on that. If you experience anything aside from normal this Canadian run site and their Netherlands's run credit card verification company are not for you! Neither of them are capable of dealing with anything out of the norm.
Collect Your Trust Badge
Be recognized for outstanding customer service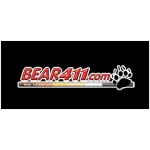 Bear411.com / Bearworld.com

contacts
We are here to help
19 years' experience in successful complaint resolution
Each complaint is handled individually by highly qualified experts
Honest and unbiased reviews
Last but not least, all our services are absolutely free