A&W Restaurants complaints
191
Newest A&W Restaurants reviews & complaints
This review was chosen algorithmically as the most valued customer feedback.
Two days ago, I ordered two burger combos at A&W through the takeout window. The first combo was a chicken burger with fries and a Coke, and the second one was a beef burger with fries and a drink. The person at the window seemed fixated on the beef burger, assuming my nationality prohibits beef consumption. I clarified that it was for my husband. However...
Read full review of A&W Restaurants
This review was chosen algorithmically as the most valued customer feedback.
I was working at A&W since last week of March 2023. I completed my probation period also. I did overnight shifts during summers from May-August. Recently, there was a change of company from KB Holdings Ltd. to a new Operator, so we were asked to sign on a paper which had a letter written on it. I signed. I was told that 27th November, 2023 would be the last...
Read full review of A&W Restaurants
Quality and always out of items
Since the new ownership at the A&W on hespler rd in cambridge the whole service and food quality is terrible. They never have hashbrowns. Don't have bacon for the burgars. Can't take your order as the computors are down. Run out of salt. When u do get food it is thrown together falling out of packages. I have been a A&W customer to this location for many years. The Quality and service has become the worst I have ever seen. Hopefully someone can check in at this location and Hopefully improve it. Thanks
Is A&W Restaurants legit?
A&W Restaurants earns 91% level of Trustworthiness
SAFETY NOTICE: ComplaintsBoard has analyzed A&W Restaurants and determined that it has perfect credibility and is completely trustworthy, with a legitimacy rating of 91%.
We found clear and detailed contact information for A&W Restaurants. The company provides a physical address, phone number, and 2 emails, as well as 2 social media accounts. This demonstrates a commitment to customer service and transparency, which is a positive sign for building trust with customers.
Awrestaurants.com has a valid SSL certificate, which indicates that the website is secure and trustworthy. Look for the padlock icon in the browser and the "https" prefix in the URL to confirm that the website is using SSL.
Our scan shows A&W Restaurants website is free from malware and phishing activities, which are types of online threats that can include viruses, worms, Trojan horses, ransomware, and other malicious code, as social engineering tactics used to trick users into sharing their personal information.
Awrestaurants.com has been deemed safe to visit, as it is protected by a cloud-based cybersecurity solution that uses the Domain Name System (DNS) to help protect networks from online threats.
Awrestaurants.com you are considering visiting, which is associated with A&W Restaurants, is very old. Longevity often suggests that a website has consistently provided valuable content, products, or services over the years and has maintained a stable user base and a sustained online presence. This could be an indication of a very positive reputation.
Several mixed reviews for A&W Restaurants have been found on various review sites. While some customers have had positive experiences with the company, others have reported issues with their products or customer service. It's important to read and consider a variety of reviews before making a decision to purchase from this website.
A&W Restaurants website is deemed to be popular and indicating that it receives a high volume of traffic. It is important to be cautious when using a highly trafficked website, as it may be a target for cybercriminals looking to exploit vulnerabilities or steal personal information.
However ComplaintsBoard has detected that:
While A&W Restaurants has a high level of trust, our investigation has revealed that the company's complaint resolution process is inadequate and ineffective. As a result, only 4% of 191 complaints are resolved. The support team may have poor customer service skills, lack of training, or not be well-equipped to handle customer complaints.
Website's registrar is popular among scammers, it means that a significant number of scammers have used that registrar to register domain names for their fraudulent websites. This can indicate that the registrar has lax verification processes, making it easier for scammers to register domains without providing accurate information.
A&W Restaurants protects their ownership data, a common and legal practice. However, from our perspective, this lack of transparency can impede trust and accountability, which are essential for establishing a credible and respected business entity.
This website appears to offer a link shortening service. Scammers may also use shortened links to make malicious or fraudulent websites appear more legitimate or to hide the true destination of a link. Therefore, it's important to exercise caution when clicking on shortened links, particularly if they come from an untrusted or unfamiliar source.
We conducted a search on social media and found several negative reviews related to A&W Restaurants. These reviews may indicate issues with the company's products, services, or customer support. It is important to thoroughly research the company and its offerings before making any purchases to avoid any potential risks.
Our Verdict: A&W Restaurants is highly recommended company, but beware of poor customer service. Their 4% Resolve Complaints rating is a cause for concern. We advise using their services securely and reviewing complaints beforehand.
My order
Hi, my name is Corey I ordered two buddy burgers without cheese fries, and a root beer I get back to my room buddy burgers onions were raw they were uncooked the way they should never be. I bought Buddy burgers because of the fried onions and there were lay on my burger without being fried. Not very happy. The reason why I bought Buddy burgers is because of that reason not happy with A&W right now, and there's no excuse for the person making the burger should do that .

I I am in Edmonton Alberta, A&W address where I bought my meal

1703 – PC Nisku 208 19th Ave., Nisku Alberta

T9E 0w8 my email [protected]@hotmail.com

[protected]

2023– 11–10 time 3:27 AM

.
Unpleasant environment inside the restaurant
Every day there is incredible enoying high pitch sound emanating every few seconds. Sometimes prolonged for few seconds. How they play music inside if also this music is disturbed by this sound? What stup*d manager is there who do not see this?! How employees are working there? Today was my and my wife's last day in any A&W "restaurants". One day in the past I believed something was broken what caused this noise. But this is EVERY day!
Desired outcome: A&W already decided. I will NEVER go back to this prymitive canadian restaurant
This review was chosen algorithmically as the most valued customer feedback.
Don't do it! Don't order here! For years the tonkawa a&w was awesome! Now, the tonkawa ok. A&w is complete garbage! Do not waste your money there! This was a normal american good food but the tonkawa a&w has not even 1 american employee now and they can't cook nor know what/how to cook or what it's supposed to be like (not even close)! The people there...
Read full review of A&W Restaurants
Mama burgers x 2 and root beer
After a long drive we stopped at the En route on the 401 near Cambridge…store #4211.

It was very slow service, which I get, but the food was horrible. Our mama burgers were dry meat on a stale hard bun. The root beer was 1000% flat. The kiosk was too busy to go back and complain. Our supper cost $25.91 and it was worth $5. Terrible. Will not eat at an A &W en route again.

Our order number was 273 and our receipt # [protected]. Purchased at 5:47PM on Sat Oct 21

Tammy Bossy

[protected]
This review was chosen algorithmically as the most valued customer feedback.
We used a coupon for 2 teen combos for 16.49. We don't drink pop so changed to 2 small chocolate shakes. We waited awhile for our food. Got the food no shakes. So we waited another long while. Somewhere between 7-7:30pm we waited. Then told shake machine is broken. So we asked to be refunded for the shakes. The manager was doing something but getting...
Read full review of A&W Restaurants
Burgers and fries, onion rings
Store : 401 and HWY 15 Kingston Ontario. Just brought home 2 Papa burger combos. I entered the store, ordered and picked up the order. I should have been suspicious when my order was handed to me about 1 minute after paying, but I didn't and when I got home) 3 minute drive), we found the most disgusting meal that we had ever purchased. It was all cold, and the onion rings were so greasy that they were totally limp and grease-filled, and over-salted. My wife dried them with paper towel and then put them in the air fryer, and still couldn't eat them and ended up throwing them in the garbage can. The fries were cold and soggy as well. The two burgers were cold. We paid $35+ for this and it was disgusting.

Most FF places in Kingston, ON are now staffed with Immigrants from East India, please train them properly. They have also just about destroyed the KFC business at 401 and Division street. Over the past year, the food there has become non-edible as well.
Desired outcome: We want a refund and an apology, I wasn't given a receipt-I am too trusting and the reason they didn't give me a receipt is now obvious...it was stale food and they did not want me asking for a refund.
customer service
I am writing to express my disappointment with the customer service. I recently visited your location A&W Vaughan Mills and was extremely dissatisfied with my experience.

I request for kids combo but goes wrong.

Overall, my experience at A&W was extremely disappointing and I am unlikely to return in the future. I hope that you can take steps to improve the quality of service and food at your restaurant.

please find attached file

Sincerely,
This review was chosen algorithmically as the most valued customer feedback.
My husband and I often go to the A&W for breakfast at 300 fourth avenue in st. Catharines Ontario. We were quite shocked at the lack of professionalism today (august 12, 2023) when we were ordering breakfast and the person taking our order was very quiet and we couldn't hear over the loud drink machine right beside her. My husband said to please wait until...
Read full review of A&W Restaurants and 1 comment
Soda
I went to have dinner yesterday, August 6, 2023, at approximately 4:45pm @ A & W in Yorkdale Mall, Toronto, ON.

I had a chubby chicken burger combo. When I went back to the A&W counter to get my soda refilled, I was denied a free refill.

I will never be returning to A&W again.

Unfortunate I won't be returning over a soda!

Social media is a wonderful thing-I will be posting my experience online as its important people know what a rip off this restaurant really is!
This review was chosen algorithmically as the most valued customer feedback.
Today I went to the A&W for the third time in the past 3 months. Each time was a huge disappointment but I decided to give it one more try. I ate in so the meal didn't get a chance to get cold with taking it home. I had a Teenburger and a small Frozen Root Beer. The burger was barely warm as has been the case on all occasions. It had so many condiments on...
Read full review of A&W Restaurants
A & W bathrooms
Your bathrooms are already vile and disgusting. The only thing that makes it worse is when you go in to wash your hands and both soap dispensers are empty. You think I'm going to eat the food I ordered after going in that bathroom and making my hands dirty to find our the soap is empty?!

How hard is it to fill a soap dispenser. Clearly the employees here are making minimum wage and don't care about anything.
Desired outcome: Refill Soap Dispensers
Dine in service
We have been two a&w locations in this week as dine in customers and have noticed that the drive thru customers get preferential service over the dine in customers. All staff focus on getting the drive thru orders our asap while ignoring the dine in customers waiting to place their orders. We walked out in frustration both times. Totally unacceptable.
Desired outcome: Some staff should be serving dine in customers not everyone serving drive thru. Our money is just as green.
This review was chosen algorithmically as the most valued customer feedback.
I was at the A& W restaurant in Taylor around 11:00 a.m. 7/12/2023. My order was for $21.79. I used my debit card and when I checked my account later that day, I was charged 3 times. When I called the restaurant, I asked to speak to the manager whose name is Roy. I explained what happened and he said I would have to come in with my receipt. I told him I did...
Read full review of A&W Restaurants
Breakfast
I ordered breakfast to take out from drive through after waiting for over 10 mins when the food was delivered The bag with the food was open could not close wide open "the waitress said only the bread was exposed. The coffee was warm, looks like the has brown was sitting for a few days reheated socking in oil soggy and thrown over the egg. I threw it out with the coffee made my own coffee. Cost 11.14$ The food was horrible. The service very poor> I am annoyed. I should have gone over to Amy's and have a lovely breakfast for $1.50 more no headaches. I am diabetic and had to get home fast to eat my food so I don't collapse. I AM VERY VERY UPSET. i am also 82 YRS..

Joyce Pooran

[protected]
Desired outcome: rEFUND ME MY MONEY.
Jul 10, 2023
12:52 pm EDT
This claim was today Monday< July 10th,2023, at !0:45 AM.

Joyce Pooran
Overall attention to customer service
At around 11 am, I spent over 5 min waiting at the counter for a warm body to appear. I could see a man and woman wearing headsets at the back of the resto chatting and there was no one at the drive thru

I waved several times and called out with no success - I finally went to the gas station connected to the resto and bought something to eat there in
Desired outcome: Actual prompt service at the counter
Jun 21, 2023
11:13 am EDT
Further to my complaint about the service, the bathroom was atrocious, only one cabin was functioning and the resto stank of an unemptied septic system. On the way out, I tried to use the handicapped aid for door opening and the outer door stuck and did not open
Sausage and egged combo
Today May 30th at approximately 1250pm Ordered a sausage and egger combo. The egg was so old it was very rubbery and black. Sausage was also thin and dry. Went back to complain and was told the egg was freshly cooked! Seriously could not believe she said that when it was so obvious
Location was in the mall at Stone Road, Guelph Ontario
The cost of the combo was $840
Jasvinder Gill
Desired outcome: Refund of $8.40
Lack of staff
I travel the 401 corridor between Windsor and London Ontario frequently for work. There are a few things I've noticed about the Dutton OnRoute that are concerning for me. I don't understand why customers are being turned away from the counter. Managers are instructing the staff to direct the customers to the kiosks. They are being told that they must use the kiosk provided. You have travellers that may not be literate enough to use these devices. You are forcing them to go elsewhere or disclose their disabilities in public. I am disappointed in the lack of compassion shown to the patrons.

The other concern I have is the number of staff. I waited behind a gentleman in line, who was verbally accosting the girl at the counter. She offered to get a supervisor/manager to speak with him. She went to get someone but she returned and said she couldn't find anyone available. (I witnessed her walking the floor looking for someone). This should not be happening, they should be protected from customers such as this. That will not happen so long as the management remain invisible/unavailable. Workers being alone increase the chance of physical abuse by patrons, and brings morale down. When I see 1 person working, they are at risk.

I hope A&W will take care of the issues Ive brought forward, it would be nice to see the workers less stressed, and smiling again.
Desired outcome: Would like to see customers being personally served and not turned away. Should they not have enough staff, hire more. Train the staff in how to deal with verbally abusive patrons
Collect Your Trust Badge
Be recognized for outstanding customer service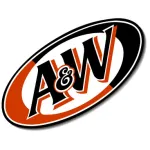 A&W Restaurants

contacts
Website
awrestaurants.com
We are here to help
19 years' experience in successful complaint resolution
Each complaint is handled individually by highly qualified experts
Honest and unbiased reviews
Last but not least, all our services are absolutely free