Overview of Avis customer experience
Avis, the car rental company, has received numerous consumer complaints regarding their services. Customers have reported issues with the company's customer service, billing practices, and vehicle maintenance. Many have complained about being overcharged or charged for services they did not receive. Others have reported receiving dirty or poorly maintained vehicles. Avis has also been criticized for their lack of transparency and communication with customers. These issues have led to a negative reputation for the company and have caused many customers to seek alternative car rental options.
Newest Avis complaints
stay away
As I generally have had positive experiences with Avis worldwide, I have recently decided to rent one of their cars in Brasilia, Brazil (Reservation #32664714US5). I was surprised when I was handed a very worn-out and noisy jalopy (c. 60, 000 mi old!) at a very high rate (approximately US$ 50+/day). Disgracefully, there was no other vehicle available at that very "low" rate. I wonder if the Avis Headquarters keeps an eye on their overseas branches/franchises. Also, I wonder why there is no complaints/positive feedback section within Avis's main website...
improper charges
I recently completed a reservation for a rental with Avis, Rental Agreement #[protected], I made the reservation through the Avis.com online reservation system in North America for a location in France, Geneva Airport ( GGV ) I had a confirmed rate of approx $339.30 CAD determined by the exchange rate. The web site showed that Liability Insurance was approximately $14.81 CAD per day or $10.87 Euro's.

On the day of the rental September 13th 2010 I requested Liability Insurance from the agent, and she quoted me a price of $29.22 Euro's per day, I told her this couldn't be correct as the web site showed $14.81 CAD and pointed it out to her, she just shrugged and said the computer shows its $29.22 Euro's, and I could take it or leave it. I talked with her for over 30 minutes to make sure she had not added anything on to the rental increasing the cost to $29.22 Euro's, I specifically didn't want LDW ( collision insurance) from the rental company as they have a $1, 000 Euro deductible, and my Visa credit card covers LDW with no deductible. Visa told me specifically not to take the collision damage waiver from the car rental company as it would invalidate my Visa coverage. The agent insisted I was only purchasing liability Insurance and showed me the English translation of the French contract, it showed Liability Suppression for $29.22 Euro's and nothing else. This was a difference of approximately $365 CAD, at this point I didn't have any choice but to accept as I needed the rental car to continue my vacation, I felt I would have to sort it out when I returned. The agent gave me the French copy to sign and I was on my way.

On my return home I spoke with Avis customer service a number of times, I explained everything in detail, and requested the contract be adjusted according to the price quoted on their web site. They looked at the contract and informed me I was charged for 3 separate insurance options:
CDW 13.25
LLI 10.87
TPI 5.10
Total 29.22

They refused my refund request and sent me a copy of the French agreement I had signed, saying I had accepted the optional coverage, I disputed this further saying the agent assured me no other insurance was added and after reading the English translation, how could I possibly know they were combined under LLI. In North America each individual item is listed as accepted or declined.
I thought I was signing for LLI only, and the agent assured me that's all there was.

Therefore I feel the agent misled me, she appeared to understand English with no problem and at no time told me I was signing for two other optional services.

I also feel it is unethical or even illegal to provide a English translation which is different then the original French version and use that as a basis for obtaining a signature

Not only did I incur an extra charge of $365 CAD, but by adding the collision insurance I was now liable for the first $1, 000 Euro's in damages.

I should be refunded the two insurances I did not sign for, CDW and TPI a total of $263.37 EUR with tax.

I ahve attached copies of both the French and English agreements
ripped off for days charges
I rented a car a hyundai, for 5 days at 39.99 a day and when I dropped it off the pakistani gut by the name of sam said, " no problem I will send you the receipt" well I got it from american express, the bill was for 355 dollars when should have been 200 plus tax.they had no excuse and kept talking in circles when i confronted them.I will be suing them for the ballance.Its time we ban the ###s doing this to innocent customers. Dont use Avis in Ocala, unless you want to get ripped off... signed, Raymond Martinez 10/18/10
scam, fraudulent charges
Avis Fraudulent Charges
Avis scammed us. We rented a car from Avis at Frankfurt Airport in Germany during our vacation. From Aug. 26 - Setp. 9, 2010. When we returned the car, a rep. from Avis check the car almost with a microscope, then told us that there was a scratch on the front bumper by the passenger side. we took a look then and saw a scratch no more than 2-inch. He told us that we'll be charged 490.00Euro. He said it's nothing because it should be covered by the credit card we used to rent the car. This is a scam by Avis. The scratch does not even look new, it's was not easy to find, unless you put your face only few inches away.
A few minutes later he gave us a receipt with a picture that he marked there's a scratch at the back bumper! So, what is it then? Back or front?

It does not matter because it all were already there. Avis's scammed us because there was a rental insurance from MasterCard, that covers up to $500.00. That's is why they charged a 490.00 fee for damage. But this is in Germany, so 490.00Euro becomes 690.00 us dollars!

We are alerting the credit card company that this Avis charge is a fraudulent charge. But my advice is be very careful. Take plenty of pictures of the rental car before you drive off the parking lot. This way you have proof that you did not cause the so call 'scratch' or 'damages', and avoid a scam like the way Avis scammed us.
The complaint has been investigated and resolved to the customer's satisfaction.
rip off due to not oing their jobs
Hired Avis car from Vienna Airport. Told to collect car in parking garage and all was fine with the car. Nobody to sign off on car, as the front desk is a long way from the garage. Got to car and found damaged. Assuming that the damage was recorded as per front desk I drove away. Upon returnung the car, I was told I needed to pay for the damage. No protesting would help and I was told I needed to pay for the said damage. After a while I decided to get on with my onward journey and sign the final payment with the said damage costs included.

Therefor all future car rental customers in Vienna, do not trust the Avis staff and refuse to take car without someone checking with you and signing off on the car. I FOR ONE WILL NEVER HIRE FROM AVIS AGAIN.
Resolved
The complaint has been investigated and resolved to the customer's satisfaction.
insurance fraud, hail damage
I returned your Nissan rental car, on July 1st 2010, in perfect condition with a full tank of gas and I verified full levels of oil and critical fluids. I properly returned your cars keys and completed your exiting paper work with your agent that same day. Then to my astonishment, 9 days later, I received a phone call not from you but from a third party representative named Emmale Koyle, from Purco Fleet Services, telling me there is $1, 200 worth of "HAIL" damage that all of a sudden appeared on your Nissan rental vehicle. I can't help in finding these claims to be highly suspicious and deceitful.

If this "HAIL" incident is TRULY my responsibility I will honor fixing that vehicle, but first there are troubling concerns about your motives, methods, perceptions and Budgets policies. I expect any prudent and reasonable persons or business, with integrity, to answer these legitimate concerns before I pay this bill:

1- Why was this alleged damage not reported on my exiting paperwork when I checked out that day?

2- Why did you or a representative from Budget not immediately call me about this incident? Why did you or a representative from Budget not call me at all? (All calls confirmed by cell phone records). Why have you not responded to my emails?

3- Why are you using a third party to act as a non-eyewitness and liaison to this event when you were the one who initiated these proceedings? Why do you, a professional representative of Budget, deny conversation of help and direction?

4- Why do you withhold the name of the person or persons who "inspected" this vehicle? Therefore, what questionable qualifications and experiences are you hiding for these vehicle "inspectors"?

5- If this incident is truly my fault, why was I not allowed an opportunity to fix it?

6- In our initial phone conversation, July 12th, 2010, you mentioned there had been HAIL storms in South Dakota for the past 6 weeks. If this is true, Budget must have a fleet of "HAIL" damaged vehicles sitting at the Rapid City Airport car rental, non-covered, parking lot. Doesn't Budget carry vehicle insurance for these unforeseen circumstances or does Budget still assign arbitrary damage claims to innocent customers?

7- How many car rental contracts, of the Nissan in question, were issued after my exiting paper work to the vehicle repair shop?

8- Why has it taken 10 days, after my request on July 11th, for Purco Fleet Services to fabricate these damage and documentation papers?
they held fast in their dishonesty
Avis gauged me, increasing my bill by 15%. I returned the car from filling it across the street. "7/8s full, " they said. Ten bars on the meter and the last one was half down. With hundred degree weather, gas expansion and all it might be 1/20 down. A half gallon max. I was charged for two gallons at 7.99 a gallon. "You want me to top it off, " I asked, "at risk of inhaling toxic fumes?" I was warned they charged an exorbitant amount if the tank wasn't filled. But filled they still charged me for two gallons. Corporate policy. Nothing they could do. "But the truth of the situation is something different, " I argued. They held fast in their dishonesty.
I got a $182 deducted from my account instead of $28
I initialed to insure my rental car. I thought it was $28 a day for 3 days. That's the only amount that I read. That was reasonable. I got a $182 deducted from my account. They said it was 28 for one kind of insurance, another $ amount for another kind, and another $ amount for some more.

$182! I am pissed! I don't know what I am going to do. I needed this money in my account right now.
double charge
I have rented a car from Avis in Holland. I took it from Amsterdam and drop of in Paris according to my contract. In my contract total cost was 176 euro included insurance and 3 days cost of rental car. I gave the car back one day before 5 o' clock than contract date in Paris.

I asked them do I need to pay extra anything for drop on and drop off diffrent countries ? I have mails about those questions. But they never mentioned any other charge. They wrote me that every country's rules can be change. After ten days I saw that AVIS has charge 376 euro from my credit card. I asked them many times and they didn't reply related with my question. Europe AVIS directed us to Turkey AVIS and they said us the diffrence may be possible because gave back the car one day before than the contract date. So the Turkey AVIS also couldn't do anything. It's a ridicilous answer and I couldn't accept that.

Could anyone please advise me what can I do about it? How can they withdrawn double cost of rental car without giving any information?
this experience is the poster child for how to loose business
Tried to call the local location for two days, always redirected to the toll free number. Could not reach a human. Finally googled the location and walked a mile down there, Inquired about the phone situation, response "yea we've known about that" meanwhile some who appeared not be with the company was behind the counter on the phone. I suspect it is just easier to forward the calls than to have to do your job.

By the way, no cars of any kind available on a Tuesday morning (12 JAN)with no major events going on in town, something about cars in for mx. Not can we get you to the airport for a car or can you wait to have one brought over from the airport or even you might want to try the airport, would you like us to call you a cab. When inquired about a ride back to the hotel or another rental car agency...you got it, no drivers, but a warm body on the phone behind the counter. Zero customer service, zero cars and zero business from me. Bill Gatlin is the branch manager. This experience is the poster child for how to loose business.
over chargered for cleaning
I rented a suv from Avis rental car back in Feb.2010 for five days well I called back to change my reservation from 5 days to 7 days without being told that I would be charged an extra $10.00 on top of that my card was charged $50.00 extra and was told the reason for that is because the vehicle was returned extra dirty with pumpkin seeds and the seat was broken which was not true. I called the local branch which nothing was done also I called customer service which finally gave me a $54.99 credit after I complained about my card being charged another $64.99 for the same issue by a different Avis . I also spoke to the Regional mgr. Sherry Edwards that told me she would look into it and give me a call back which that never happen I had to call her only to learn the Airport Avis told her they had pictures of the dirty vehicle and I told her i wanted to see them which that never happened.I was never contacted back and had to get my $64.99 back from my bank.
The complaint has been investigated and resolved to the customer's satisfaction.
false charges
I rented a Hyundai Elantra for a wedding. I only needed it one day but I was told minimum rental was 2 days for the weekend. I only drove the car to the wedding an back. When I went to return the car the guy checking it in said the car smelled like smoke and needed to be cleaned. I'm not a smoker and the only other two people in the car were my 13 yr old niece and 7 yr old nephew. I was told his "friend" could remove the smoke smell for $50 or Avis could clean it for $250. I wasn't going to have his "friend" clean it so my credit card was charged $250. I also have a friend who had the same situation with the same company. I will he contacting the better business bureau and the Avis corporate office
Resolved
The complaint has been investigated and resolved to the customer's satisfaction.
fraud
Rental Agreement #: [protected].

2 Day Unlimited Miles SUV Rental returned with a full tank and 1 hour late.

I was charged $1, 196.02 ... that's unconscionable enough.

There has also been a "Hold" on my bank account for the amounts of $429.12 and $430.00 since March 27th.

That brings the total charge to $2, 055.14; for a 2 day car rental.

Rest assured, not only will this will pursued to the fullest extent allowable by law, but I will post this information on every message board I can find on the Internet.
insurance scam
I recently were on a business trip to San Jose CA and I rented car from AVis at the airport. I rented it for two days. Upon returning the rental car, I was shocked that the guy who checked the car said that there is a scratch on the bumper ( at the lower portion) so I am liable for it. To start with, it was an old car which was not worth the price but I was in a hurry for a meeting, so I did not make any fuss. While using the car, I barely drove it much around and pretty much used it to drive from office to hotel. I was forced to fill up teh paper work for something I did not cause and upon probing I realised it was just an insurance scam. So, for people out there, please be careful, Avis is coming up with all kinds of tricks nowadays.
stealing money
I've rented audi a3 at avis darmstadt in 2009 aug. While travelling across the europe, someone scratched that car's door. Person who served me while checking-out said that I should no worry and they will contact me for that matter later. What I got instead - they charged my card for usd1300+ - just for the scratch on the door. Moreover, my bank charged me usd180 more for overdraft happened with my card's account. I tried to contact avis and ask for explanations, but they just couldn't send me any valuable information, just kept sending me some papers telling nothing. Simple way to steal your money since you put your signature under the contract letting them charge your card backdating. No matter how serious was damage - they will charge you for maximum possible (or even beyond possible) amount. Simple but unfair way to earn money. I will never use their service anymore and never recommend them even to my enemy. Robbers.
The complaint has been investigated and resolved to the customer's satisfaction.
fraudulent charge
I recently rented a car from avis at the orlando airport. The car was reviewed when I returned it on feb 1, 2010 and I received a 'receipt of return'. The employee stated the car was fine and I didn't need anything else. I just received a letter 2 days ago dated feb 19, almost 3 weeks after the car was returned stating there was excessive soilage damage in the car and they are going to charge my credit card $250. The car was spotless when I returned it! I have left messages to the person noted on the letter who is not returning my calls. This smells of soilage but not by my act.
Resolved
The complaint has been investigated and resolved to the customer's satisfaction.
dispute billing
Ref:avis ra#u126128225, u126128273, u126128170
As president club, I rented 3 full size cars with double upgrade free same day pick up and same date drop for 15 days, insurance included and american covers automatically when rented with amex. I got billed 3 differents amounts, eventhough I had original reservation rate. I disputed several times, amex finally recredit me the difference. I reserve for yesterday trip. Arrived to avis lax airport with my conf voucher. They told me I was blacklisted by avis collection dept. Plz help me. Sending you the last e-mail of jan 7, 2010. I want to be retablish with avis

To: "shaneatkins"
Dear mr. Atkins,

I received ur warning e-mail, eventhough u deducted 500$ for the insurance which I am not responsible, I sent you 3 different reservations with the rates I got for aug 3, 2006, confirmation number:30888093lb5, confirmation number:33499823lb0, and 32524062lb4, including full insurance, eventhough I am protected with amex, you don't seem to understand the situation, I wrote to avis head office explaining the situation by registered mail. I keep on getting threats from you of sending to collection agency. I am sorry that you don't want to understand my situation. You will be hold responsible for any actions against me
Sincerely
Zouhair attoue
The complaint has been investigated and resolved to the customer's satisfaction.
awful service
I'm a preferred member and up until the last six months, sevice has been great - now the mistakes and errors avis is making is driving me away

1. I've had to go to the counter and stand in line 3 out of 3 times when picking up a car.

2. Avis has added a $13 to my bill for fuel service if I drive the car less than 57 miles without asking me if I bought gas - hey, it's cheaper for you and me if you ask... Did you buy gas before you put the charge on my bill and I have to reverse it with a phone call to your customer support. I can do things too that screw up your day, just like you screw me

3. Avis lot boss in atlanta (fri, 2/6) has his head where it doesn't belong. He's allowing cars to build up at returns so it blocks the bus to take us to the airport (nearly an half hour wait for that problem)

4. The person receiving cars at atlanta doesn't understand the concept of fill each queue in order — people had to wait 10 to 15 minutes because others coming in after were put into an open lane

Avis - I had come to depend on your dependable, efficent service. Your screwing up and falling behind. It can't be good for your future.
Resolved
The complaint has been investigated and resolved to the customer's satisfaction.
The complaint has been investigated and resolved to the customer's satisfaction.
car rental upcharge
Prior to traveling to germany for a vacation, I reserved a rental car through avis at an estimated cost of $463.31. When I arrived at the avis rental counter at the frankfurt airport, I was told that german law required cars to have winter during the winter months, and the same car that rents for $463.31 with summer tires costs 469.94 euro (approximately $690.00) with winter tires. A $230 upgrade just for winter tires.

I wrote avis complaining of the upcharge, and received the following response:
"I have spoken with our international department, and they stated that it
Is german law to have winter tires on cars. Please accept our sincere
Apology if germany did not include that anywhere in your reservation
Confirmation. I have reported this to management for correction."
Resolved
The complaint has been investigated and resolved to the customer's satisfaction.
The complaint has been investigated and resolved to the customer's satisfaction.
fuel
I filled car before returning to airport and they charged me $13.99 fuel charge after I got home because I didn't drive enough miles and provide proof of fuel! After the surprise charge on my amex, I called and they say they require a gas receipt for anything under 75 miles because maybe you didn't even fill the car... I had to take the time to fax them my credit card statement to show the lousy $4.21 it took to fill the car! And it took three phone calls to find out what this charge was even for.

Also, when I dropped the car early in the morning, there wasn't even an agent there. All other companies had agents then.
Resolved
The complaint has been investigated and resolved to the customer's satisfaction.
Collect Your Trust Badge
Be recognized for outstanding customer service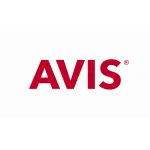 Avis

contacts
We are here to help
19 years' experience in successful complaint resolution
Each complaint is handled individually by highly qualified experts
Honest and unbiased reviews
Last but not least, all our services are absolutely free