Overview of AT&T customer experience
AT&T has been receiving numerous complaints from its customers. The most common issues include poor customer service, billing errors, and unreliable network coverage. Customers have reported long wait times on the phone and unhelpful representatives. Billing errors have resulted in overcharges and incorrect fees. The network coverage has been reported to be spotty and unreliable, causing dropped calls and slow internet speeds. Overall, AT&T has been failing to meet the expectations of its customers, resulting in a negative experience.
Newest AT&T complaints
DirectTV
I had 4 services with AT&T, all of which I canceled 12/2021 when I moved from my last address. I have been continually billed each month between $200-300, taken directly from my checking/ debit account. I finally caught the error after a year, but I was given the run-around by the customer service agents. They said that they could not locate where my money was going to within the AT&T services. I spoke with an agent from DirectTV, internet services, cell phone services, and Digital Life, and each said there was no payment made to AT&T from me since 1/2021, despite the charges I kept seeing on my bank account. Some of the agents reported that my DirecTV is active, while others are saying I have no active accounts. My bank will only reimburse me for the last 120 days, but I need full reimbursement, as I closed all of the accounts appropriately, returned the hardware, and moved to a different address and did not resume services with AT&T. Additionally, the amount I am owed is over $1600.00! Amazingly, I received a check from AT&T 11/2022 for a "customer refund" for sports interruptions with a totally different DirectTV account listed. I called AT&T back, and they magically have no record of this account or check either (I did not cash it). I am getting nowhere with the customer service agents, as their scope is limited and cannot access "closed accounts". There should be a number trail to see where my money went to and a decent process as to how to get my cash back.
Desired outcome: Full reimbursement of money taken for canceled services ASAP.
Include my phone wronlgy in a stolen - lost phone list
I am the owner of a Iphone 7 that I use in different countries as my family works as US government representative in different locations.

Every time I go to a country I buy a prepaid SIM card and put in my phone in order to use my phone, That is the reason I bought my phone free of a company or a plan.

This year when I tried to install an AT&T prepaid SIM card in my phone, which I had bought in a farmacy as I have done before, during the instalation process metion the IMEI number could not be verify. I called AT&T support and they told me my phone was reported as stolen by cricket. I went to cricket they said in fact who blocked my telephone was AT&T. When I called again AT&T they ask me the telephone number used to do the stolen repport. That information I do not know as I was not the one who repported the phone but AT&T. When I gave the list of telephone numbers I had bought in the farmacies as temporary SIM cards they insisted those numbers are no under my name but how it could be under my name if those are SIM cards bought freely in supermarkets without my information verification?

I called Apple, they verified my telephone is under my name and is not reported as stolen
Desired outcome: Get my phone out of the stolen list, because it was not stolenIMEI cellphone: 359205075848608Serial number: F71SH7XQHG7N
On-hold times
December 12, 2022 from 9:57 am until 1:39 pm. I was on the phone without interruption for this entire 3 hours and 40 minutes. I was transferred to 5 different people and was on hold for each of those transfers for probably 10 minutes.

All of this just to do what I thought was a fairly simple transaction. Add a line to an existing wireless account, and port the number from a current AT&T landline to that new wireless line. Once that was done, I scheduled termination of the landline account two days later.

Each and every customer service representative that I spoke to was exceptionally pleasant, professional and apologetic. This is not a reflection on these people at all. It is a very sad reflection on the management of your customer service process.

I have worked in customer service for 30 years. Your management needs to incorporate some new policies and procedures. Do whatever it takes. AT&T has had poor customer service ratings for years now. Don't you think it's time to get someone who knows what they are doing to streamline the system and make it more efficient?
Desired outcome: New customer service procedures from the top down. Complete overhaul of your structure and practices.
Corporate business dealings/ internet service and was charged for a home phone service when I haven't had a home phone in 10 years.
The company name is: AT&T

My account # is: hey over charged me for 17+ months of home phone serivce without my permission. I did not request the serivce. I don't know how they could charge me for a service I never had. I have contacted customer serivce, the loyalty department, corporate, and I am now contacting the BBB because it appears that AT&T is completely incompetent. They lie about their promise to refund, they crate FAKE case numbers and tell you their 'managers' will call back and correct the problem (which never happens), they say they have a manager I can speak to and when I ask what the manager's name is so I can be professional, they tell me they can't give me the manager's name, then a guy comes on that is NOT the manager but someone I spoke to earlier, who had already told me they did NOT have a manager on hand. The company is a sham. They are a BILLION dollar company. The very least they can do is GET THE JOB DONE CORRECTLY. I have had several customer service agents that were REALLY nice and promised I would be refunded, and tried really hard to help me. I have been transferred at least a HUNDRED times in the past 8 months, trying to get my funds back. I will NOT stop until I get a FULL refund of the $ they took from me. What they did was FRAUD. They took money for a service they NEVER provided. This is FRAUD.

I have REPEATEDLY requested a refund, have been told I would receive a full refund, and STILL, almost a year later, they have NOT refunded me almost $800 they took in those charges when I had NOT ever requested a home phone service.  

Please forward this to the very top management so they know what is going on. I want someone from the TOP, who actually is competent and cares, instead of playing the blame game. I had one man from corporate AT&T actually tell me that I should have 'caught their error' and asked for a refund long ago. This is no doubt, the lowest kind of professionalism they have at AT&T!

I am talking about being in the middle of the pandemic, I was working full time, as a single mother and then paying a babysitter to keep my kids online, connected to their school, then coming home every night and making SURE they had a full grasp of what they did that day online with their teachers and making sure they did all of their homework. This left LITTLE room for me to go hunt for ERRORS at AT&T. Since all of my bills were on AUTOPAY, including AT&T, because I didn't have time to be on the phone or online all weekend, I never in my wildest imagination thought AT&T would overcharge me monthly like that. When I was finally made aware that I had a 'HOME PHONE SERVICE' I was very alarmed and said, "WAIT! I NEVER requested that and I do NOT have a home phone hooked up! I haven't had a home phone for about 10 years now!" So the customer service agent gave me a month-by-month amount that I was overcharged (I have that list available if you want it), for I believe 17 months! I was told I had to contact the 'loyalty department', and they would be able to refund me. I was told that I would get partial credit and then the rest of the funds (the full refund) would be a check or debit card. It has been about 8 months now of calling and I have only received one credit of about $40.00. This is absolutely insane. I would like to have someone who knows how to be truthful, has integrity, and is HONEST, to look back and see how many times AT&T took my money. I don't want to hear from corporate heads, about how I should have caught their error! I called and told them that If you want me to catch YOUR errors, you need to PAY ME! 

Please contact me at your earliest convenience at [protected]/ Text is BEST, as my ringer is broken on my nice cheap AT&T cell phone. 

Thank you, Thank you! THANK YOU! PLEASE someone with a heart! I need help!

Jasonya Gregory
Desired outcome: I want corporate AT&T to be notified that I have reported them to the BBB due to their lack of honesty and diligence on this case. I want a full investigation, and I want a full refund of the 17+ months I was overcharged.
Refusal to cancel service
I have called 15 times minimum the last few weeks to cancel landline phone service...hours and hour and you have told me 9 times min it is being shut off and refuse to turn off.

Reported to news media ,Fb,Yelp and many places so just turnthe landline off as requested over and over and over.

Patrick B Wolff

[protected] no more of your bs chatter tur the phone OFF
Desired outcome: Disconnect phone lie Ive instructed 15 time already.
Low hanging telephone company cable splice case to the entrance/exit to a county park.
On 12/04/2022, about 12:45 pm, Sunday, at the White City Park, which is located at: 2081 W. Midway Road, Fort Pierce, Florida 34981, I tried to report a low hanging Telephone Splice Case to several at&t Repair Departments. None of them would take the information from me, they told me to call back on Monday 12-05-2022. I asked them again to take the information, none of them would take the information from me. I told them I may be busy on Monday 12-05-2022.

If a Tall Garbage Truck or a Tall Box enters or exits the White City Park, that could take out this 25 or 50 pair or larger Copper Telephone Cable. There is a Florist to the east, on this street, 1310 W. Midway Road. There are also other Businesses and Residences in the area of 34981, on Midway Road. They could also lose their at&t High Speed Internet and Telephone Services.

I worked for Southern Bell, BellSouth and at&t for 38 1/2 years. I see that low hanging cable can cause an outage.
Desired outcome: Have all at&t Repair Departments be able to except reports from the caller and refer the information to the correct Departments..
in Home Solutions, seems to be out of Orlando, Florida
A service rep on 9/12/22 stopped in. Victor came to our home and told us (my self, my wife, my wife's sister all in our 80's) by switching from Verizon to AT&T we could trade our Apple phones in for new Apple Pro or Pro Max for a total of $144.50 including all three lines per month. But it has come to $314.25 for a month for the three of us. The AT&T store gave me the phone number of the IN Home Account Manager. I called this number twice in mid November the last time on 11/14/2022 and only got a recording to give them a short message and my phone number and they would call back in twenty-four hours, witch I did not receive a call back. I have text messaged Victor many times up to 11/5/22 but never got any answers. Do not know what to do next so BBB was next.
Desired outcome: Fairness on what we were told!
Satellite tv service
On or around October 26, 2022 a direct TV technician came to my house to check on my service, there was a problem with the signal on my TV causing the picture and sound to come in and out. It was determined that the problem was with my HDMI cable. While the technician was at my house, he determined that I had an old receiver box on my TV in the basement and said that he would replace it with a new box. I did not request this replacement since the old box was working fine. He said it should be replaced and it would not cost me anything. One month later I called to cancel my service and I was told there was a $200.00 early termination fee. Apparently, the equipment box replacement was considered an upgrade and a new two-year contract started at that time. I was a customer since 2009 and argued that I did not request any upgrade to my equipment nor was I told at any time this would start a new contract period. So now I have a charge on bill for $230.00 plus taxes for early termination. I was also told to submit a dispute online, but I cannot find anywhere on the website to do that.
Desired outcome: Since I did not request the equipment upgrade nor was, I told that the upgrade would start a new two-contract I want these charges eliminated from my bill. How could I be held to a contract that I never requested or knowingly signed up for.
Cellular customer service and attitude
Your company has terrible customer service, and a total disregard for your customers. I wrote a long response on this site and it was kicked out for being too long. I tried talking to the manager of the Boylston Street Boston AT&T store, and the person I spoke to left me on hold for 20 minutes to get rid of me. I tried speaking with your corporate office, and I got a bunch of idiots operating from foreign counties, and with phone systems that are not working correctly. If you company looses just 50 customers, who would be with your company for a period of 30 years, your company can loose over a million and a half dollars. You need to train your managers so that they understand what customer service is, tain them all the way up the chain of management. Please send me 10,000 dollars to have me take more of my time to help your company out. I do not work for your company and just today alone you have wasted an hour and a half of my time. If you do not send my consulting fee I will provide my extremely valuable information to your competitors. Regardless of which communications company picks up the tab or does not pick up the tab, I am one hundred percent done taking my time and energy to help pathetic companies like yours for free.
Deceptive sales practices
In February 2022 during an online chat with a representative of AT&T I was approached with an offer for an iphone 12 with the total price being $180 paid at $5 a month. During this conversation I specifically asked if I decided to leave AT&T I would only have to pay the 180$ minus the $5 monthly payments I had already made. I was told yes that is correct. I went a step further and said if the Iphone 12 is only $180 total and I only have to pay the remainder of that total if I leave AT&T before the phone is paid in full, I will take one. Again, I was told yes that is correct. I went online today to pay off the device and it shows I owe $547.47. After speaking to numerous employees, I was told by a manager named Aaron that they do not have to honor what was told to me on the chat because the employee made a mistake. I however before agreeing to the upgrade proceeded with due diligence and relied on what I was told by the AT&T employee, and I agreed to the upgrade based completely on what I was told by the employee. I am more than happy to pay the amount for the device that I was quoted, however I should not have to pay for a mistake or even worse deceptive sales practices by an AT&T employee. I have a copy of the chat transcript from AT&T showing exactly what I was before purchasing the phone.
Desired outcome: I want to pay the amount I was told to get me to purchase the phone in February 2022.
Wireless service
On October 30, 2022, I was in Walmart in Lawrenceville GA, where a sales rep from AT&T approached me about switching my phone service to AT&T. I stated to the rep (Flynn) I'm currently with Metro PCS and I pay $126.00 a month for 3 lines unlimted services. The rep begin to tell me he can offer me the same monthly payments with unlimted services as well. Flynn then begin to show me AT&T phones, which will be a charge of $35.00 per line and with the model A23 phone, AT&T will charge me $8 dollars per phone an additonal to the $35.00. The total amount each month will be $128.00 including Auto Pay discount. If I wanted to op-out of the Auto-Pay, that will increase my monthly bill to $154.00 a month. So therefore, I agreed to do the auto-pay as long as my bill will be $128.00 a month. Flynn aslo mention my daughter can qualify for an addtional discount because she's a college student which can lower your bill by $10.00 each line every month.

I asked Flynn how long to I have, if I decided to stay with MetroPCS and Flynn stated 30 days. Flynn order the phones and advised me they will be deliver in 3 to 4 business days.

Received my first monthly statement from AT&T and its $484.00 for Oct/Nov and including a $35.00 per lines activation fees. I spoke with a customer service rep at AT&T and they stated I can't return the phones because they only allow a 14 days grace period. I explained to them thats not what was told to me by the sales rep. Basically AT&T stated, the sales rep doesn't work for them and there's nothing they can do about it. I will have to pay $1100 to pay for the phones if I decide to cancel the plan. Come to find out the sales rep order a $600.00 S20 galaxy, which I never order, however, Flynn told me all 3 phones cost $299.00. This is unethical and deceptive sales practices. I would like to return all 3 phones and cancel my wirless services with AT&T effective immediatley without having to pay $1,100 for a lied that was told to me by their sales reps. This is unlawful and consumers have rights to protect themselves from predatory sales tactics.
Desired outcome: I would like AT&T to allow me to return their phones without begin penalized to pay $1100 for canceling my phone service.
iPhone
At this point, I can't even remember exactly when the original situation started. I do know that I have called many times about this. The situation is that approximately 3 years ago around Mother's Day I went to AT&T and got service on 2 iPhone. After around 6 months to a year later, I called and ordered an iPhone 14 Promax. I lived in a high crime area so when I ordered it, I requested it to be shipped to the store. They said they would. About a week later, I get a call from a delivery driver telling me he left a package outside my door. Mind you, I have an outside security door, so it was left on the street. When I finally arrived home, there was no package. I now have a negative credit report for $1099.00 for a phone I never received. The last representative I spoke with said it would be dealt with and I didn't owe the money. I'm not paying for something I did not receive.
Desired outcome: If I am expected to pay this amount, I want a phone, or remove it from my credit and cancel the debt.
AT&T Virtual Prepaid minutes.com
I can't add minutes to my prepaid virtualprepaidminutes.com, card says there may be a security block on the card. The credit card company says that isn't the case. I tried another credit card, same thing. I have a very high credit limit, and very little balances, so that's not an issue.

AT&T has NO customer telephone number that actually takes calls regarding problems and their website doesn't accept comments, even though there's a box to fill out, it doesn't go through. I and many others have had the same problems, apparently ongoing for quite a long time.

Some of us have had charges on our credit cards, even though no minutes were added.
Desired outcome: They should have a legitimate WORKING customer service number or chat room to assist with these issues. It's ridiculous.
The complaint has been investigated and resolved to the customer's satisfaction.
They sold me misrepresentation service
At walmart they had a salesman from att and he said the service was better than xfinity and that I would have better and faster internet wich comes to show it was a scam and a lie I called them when I first got my service in august and told the I can watch tv the internet is getting stuck and the girl reset the system this issue continue to happen I called the net day and on of the repersenitives said oh thats because we still dont have the fast internet in your area and I said to her so why did the sales man at walmart tell me they did she advise im not sure why he lied so ive been callinf to get my full refund from inception date and every time I call them its on the way and im still waiting I spoke to a ken on november 23 he advised that it was going to be process now I speak to a supervisior and he said o I cant help you with that I recived a bill with a credit 114.46 and never got the credit as well which that was for the last payment I made befor if I didconected my service and that because I went bac to xfinity can some one help mee get my tottal refun from inseption date the are selling a like just to make the sale and thats not right
Desired outcome: I JUST WANT MY FULL REFUND FROM INSEPTION DATE THAT I WAS ADVISED I WAS GOING TO RECIVED 284.00
I still haven't even been contacted by you guys as week on any follow up
I'm still waiting for and answer and nothing has been resolved can you give me a follow up on this or is this like AT&T
Resolved
I've called the and still nothing
Unlock disabled minor's phone.
Been going on for 3 1/2 months ! AT&T first wouldn't put the ACP credit on phone, wanted money first. Tired of the arguing, switched carriers , but phone locked. Won't do that until I pay for service for another 6 months ! When they don't like what saying on their end ; they hang up. Also dealing w / a phone for a disabled emergency phone ! When made a complaint to ACP government website, AT&T was contacted. At that point they still didn't fix , but took away daughter's phone #. Yet another excuse why they can't unlock phone ! AT&T IS the WORSE cell phone carrier in the USA ! Not to mention discriminatory !
Desired outcome: Hopefully lose business or go out of...... Certainly will NOT unlock disabled minor's phone !! :(
AT @ T refuses over and over to cancel our landline service
We have called AT @ T (4-5 times min ) in the last two weeks to cancel our landline service of $95/month in Barefoot Bay Florida.. They ask questions and questions , and then say oh we will shut off phone today, and the next day they lost cancellation order.needed this code or that c

ode..a new bs reason every day because they dont want you to cancel.

Please again cancel our serivce that we have spent atleast 4 hours trying to disconnect after 26 years..They claim everyday they lost or every reason to not cancel..

Please we have called the Tv station and have not heard back yet.

At @ T is a total scam...Shut phone off today.
Desired outcome: Shut [protected] off upon receipt..
Mobile
I have had billing issues since my phones were purchased in 2020, after filing a complaint I was contacted and assured the issues were resolved in 2021. I am now trying to change phone carriers for all 4 phones on my account and they are telling me that I owe 6 months of installments on a free phone, they are showing 3 of the 4 phones that were purchased the same day are paid off but 1 phone still has 6 months of installments and this was a BOGO deal. This is an error and I can not seem to get anywhere with customer service or management.
Desired outcome: I would like for their information to indicate when the purchased phone was paid off, then the FREE phone is no longer under installments, and I do not owe 6 months of payments, so I can change phone carriers.
Customer service and billing practices
I subscribed For at&t TV, Internet, and Phone services a few months ago and each Month My Bill creeps Up a few dollars on my bill The Direct TV stream Insisted I go with auto pay which I dont prefer Because of This very fact They Phantom Bill customers each Month, This Month I pay The DTVS on The 8th of the month in cash which we all agreed To The store person was Beverly G. as the receipt showed on 11/21 I was stilled Billed and The amount was taken directly from my prepaid Credit Card which caused It To Be over drawn and over My Credit Limit when I take The proof to The place I had paid The bill earlier I was Told by The same place I had paid they Could do Nothing about it? What kind Of Business is That? I have Been so confused By AT&T and it Practices But I can't get away! I really Need to Talk To someone I am recovering from a stroke earlier this year and Other Illness Kidney failure, Congestive Heart failure and Prostate Cancer. an I'm in a wheel Chair. Is there a person I can call and show Proof and get straight answers To questions I have and not have to navigate This maze Of operations That are here on the Net... I am so Confused!
Desired outcome: Talk To someone and Clear Up This Double payment to AT&T this Month.
I'm waiting for reimbursement for my damages
Michael Maynard [protected] [protected]@aol.com

233 Sandstone Dr Hampton GA

Claim number NG13V054

Ticket number NG13ZY44

This is for a water main brake from house to meter. I would of been waiting all this time if i wasn't calling for response time. At&t tec number [protected] toke pictures on August 31 2022 and recipes has been delivered

I have been waiting for reimbursement for my damages since August

I gave Ansco and At&t all the information they needed.

They keep asking for more information

They look at the video and pictures of how much damages was done starting with the outside. No response about the reimbursement and to fix the yard damage that is still not fixed yet.
Desired outcome: My refund please and payment to landscaper pending
TV service
I have been getting double billed by AT&T and Directv since March 1, 2019 for almost $10,000. I have had a long standing account #[protected]. On March 1, 2019 account #[protected] was opened in my wife Susan's name. That account was not authorized and I have been paying on automatic bill pay on both accounts since march 2019. When I found out I called and closed #[protected] and clerk issued me a credit for three months payments which he said was the most he could refund. Calling and trying to get the rest of the money owed has been a nightmare. Log wait times, transfers, disconnects, sorry I can't help you.
Desired outcome: Pay me back the amount I was double billed.
Collect Your Trust Badge
Be recognized for outstanding customer service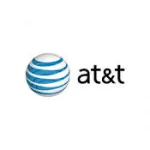 AT&T

contacts
We are here to help
19 years' experience in successful complaint resolution
Each complaint is handled individually by highly qualified experts
Honest and unbiased reviews
Last but not least, all our services are absolutely free