Arvixe.com
-
domain renewal
I have been a long standing customer of arixe many years but due to poor service moved my hosting plans away but left the domain registration with arvixe. I have alwasy paid on time etc . Today my domain was suspended bgscommunity.com as the invoice for reneal was 3 days late for payment of $14 ! so my business web site was closed down for several hours and i lost money . I did not receive an email for renewal until today .. ! I was out working to be told my cusotmers could not gain access to site. When i got through to your agent who could not udnerstgand english vey well shew told me despite talking to admins 3 times theyh would not extend the invoice due paymetn darte for 24hrs and my domain had to stgay suspended . I explained I was at work etc and will pay when i get home and this was a small amount of money why the harsh treatment of a long standing customer and good payer ! I am very un happy and will remove my domains and never use arvixe again . I have had an account with you for many many years ! this is not the way to treat loyal customers . I stayed with you to see if your servce would improve but looking at reviews it not got any better! YOU really need to look at your cusotmer service and service comapare to others it iwe very very poor
Arvixe.com
-
website/email/db account
They started migrating server on apr 5 2022 and took outage for more than a month. Still not resolved. all sites are down. they have front desk, they know nothing, always say it will be fixed. horrible support. they act as if they work and come back and say there is a ticket and no response after that. stay away

Migration:flax.arvixe.com

Posted: 10:16 pm EDT 04/02/22

Updated: 1:37 am EDT 04/05/22

Maintenance Start Time: 10:00 pm EDT 04/05/22

Estimated duration:

Status: In Progress

Hi, We will be migrating this server (flax.arvixe.com) from unmaintained legacy control panel to Plesk. The migration will start at 05 April 2022 2:00 AM GMT and is expected to complete by 09 May 2022. During the migration access to WebsitePanel and FTP services will be disabled. We apologize for the inconvenience. We will update you once the migration is complete
Arvixe.com
-
Personal ASP services
Today (04/22/2022) I attempted to add an email account to a domain hosted by Arvixe. Instead of the standard administrator panel I was expecting, I was routed to a status screen which stated:

"Hi, we will be migrating this server (___________.arvixe.com) from unmaintained legacy control panel to Plesk. The migration will start at 06 April 2022 2:00 AM GMT and is expected to complete by 10 May 2022. During the migration access to WebsitePanel and FTP services will be disabled.

We apologize for the inconvenience. We will update you once the migration is complete"

That means thirty-four days without the ability to modify my websites or change any aspect of any of my mail accounts.

At least they apologized.
Desired outcome: Being able to administer my sites on the arvixe servers now.
Arvixe.com
-
Email Account
On Tuesday February 8, 2022, I received over 900 spam emails from the same sender in about 2 hours. The next day, the 9th, my email account was frozen by Arvixe and I have not received any email since. In the past when I tried contacting Arvixe through the client portal I have been told that my email address or password was incorrect, and that usually required resetting the password. This time I can't reset the password because my email system is not functioning. There is no phone number to call, and I can't send an email message. I tried using their chat room but the customer service people were not able to resolve the issue, in fact they couldn't verify my as the account holder even though I sent them my drivers license at there request. I am at a standstill and very frustrated.

Fred Muller

214-681-4838
Desired outcome: Have my email system restored
Arvixe.com
-
Non-refundable advanced payment
I am a 6 years customer with Arvixe. I have dealt with a lots of other webhosting company and there are 2 rules of thumbs :-
1. I always choose to perform manual renewal, trying to avoid unauthorized charge to my credit card
2. Even if the hosting provider charge me, as it's an advanced payment in their business model, it's normally not a concern to request for a cancellation and refund.

In 2020, i have a client stopped their service hosted on Arvixe. I didn't perform a cancellation request right away through Arvixe customer portal due to :
1. if i cancel directly, my data will be deleted immediately, since i still have another year due for the hosting, why not just leave it open.
2. Just let the hosting term expired naturally.

After the time passed, I have forgotten about this. The incident happened when Arvixed auto-charge my payment through Paypal on 7 Aug 2021! I just realized there's a recurring setting in Paypal in end of Aug 2021 after checking my credit card statement. I've proceed to Arvixe for a cancellation request and removed the recurring setup in Paypal. At the same time filing a refund request through Paypal.

Arvixed explained they have sent an email once as reminder on 23 June 2021 for the payment! Good, this is a 44 days gap to 7 Aug 2021, with just a single email reminder - we used to receive invoices and there are just due and we are not charged. My rational is simple:-

1. We are getting in average 200 email a day. We simply won't attend to email we received 44 days ago. A good business practice would be a reminder 30 days, 7 days and 1 day before! It's a no brainer.

2. Hosting is an advanced payment service, at all time if a customer should be allowed to cancel unwanted service being charged. Instead Arvixe used a reason that the invoice has been sent and the service has been delivered as an excuse. Paypal also use the term "Item has been delivered" to close the case. Hence it made a consumer has to pay for a service that he/she does not required for 2 years from 7 Aug 2021 to 7 Aug 2023!

3. Even the auto renewal is confirmed cancelled through email, i check in the customer portal remain indicated as "auto renewal" enabled. I have to manually update it.

That's the reason i file this through Complainsboard.com as i think Complainsboard allow us to share the view to voice the consumer rights and help bring justice for customers. This will in turn present a better understanding of common problems for companies.
Desired outcome: Refund / CEO Apologies
Arvixe.com
-
arvixe.com condone their clients spamming
I have written to Arvixe.com more than 7 times over the past fortnight to have them stop one of their customers from bulk spamming me after their client continued to send up to 20 emails a day to me.

Arvixe.com has so far failed to issue a notice or remove the website as requested, even after many requests, and the spam is still flowing in daily.
Each time I contact support they tell me nothing has been done yet, and it appears they condone their clients spamming, even though Arvixe.com is aware that it is a violation of the Australian Privacy Act.

A number of companies here are currently considering a class action against them to have Arvixe.com removed from service, though realistically we would just be happy if they could get rid of their client so the spamming ceases.
For reference, the company who is spamming is http://aussieseoexperts.pro, but hosted at http://osprey.arvixe.com/~vsslinux/seoexpert Clearly one of Arvixe.com's servers.
Arvixe.com
-
charged $ 96 from me without any knowledge or approval.
This month I looked at my credit card extras. I saw Arvixe charged from me $ 96 without any knowledge or approval.
I have never given them renew order/request/approval ext. They also saved my credit card information Out of knowledge/aproval. This is a another privacy violation.They made me aggrieved both times when as a member (not given healthy service/support) and non-member (stolen $ 96)
They also changed the user agreement on May 1, 2017. Out of my knowledge and approval. You can see when enter login page. I have never enter arvixe.com for mounts because of the constantly problematic systems. There are several unsolved my support tickets and e-mails.
They turned down the objection, in respect of this User Agreement which they have changed 20 days before on charged date.
Please put end to this injustice that Arvixe have done. And help me for return the fee back.
Thanks,
Arvixe.com
-
Not care about the customer reported problems
I have purchased a window re-seller account from arvixe.com before 3 years. This year they have transferred my account in new server. Since then i have facing many problems.

- Urgent: I unable to take backup of my databases since 5 months, i have created may tickets and communicate in chat. And also asking for providing the backup of databases. But neither they response the ticket nor give solution from chat.
- During the transfer I have lost data of 2 weeks in my all databases due to they not block old server and not communicated in time for update the database link to new database in the new server.
- Since then my domains goes down every day again and again, due to this my google rank goes from 1st to next page of google page.
- Tired with talking with them for support, and also not able to transfer account in another hosting company due to not able to take my database backups.
Arvixe.com
-
Pay Web Host
Filezilla refuses to log into my Arvixe website to transmit updates since Oct 2015. I have lost all control over my site. No uploads, no downloads, no content retrieval. Tech Support didn't answer the phones for a month, then blew me off without fixing. SUPPORT #IXC-386-16956 as of November 13 [SUPPORT #MEC-104-65454] as of Oct 10, 2015 (no response/fix to either). I denounced Arvixe to a web host review site, and they blacklisted my email address. Incompetent, unrepentant, crooked, nasty. Zero out of Ten. Deal with these people at your own risk. My desirable resolution is that they permanently remove my content from their grasp and I never deal with them or Filezilla again. They can keep the money they've stolen from me, as long as I never deal with them again. Eat my dust.
Arvixe.com
-
The company ignored my emails and CEO also did nothing
I have used the services of Arvixe LLC. It was fine until now. I have problems with my website and I tried to reach these people within several weeks. I sent emails and explained my problem, but these people did nothing. After I did some research and found their CEO, who said that he would check and contact me ASAP. One week later and still no news from these people. I am very desperate and my work stops because of these problems.
Arvixe.com
-
email services
The email service with arvixe the worst I have ever experienced. I have used hostmonster, godaddy, and network solutions which I enjoyed very well. When I joined a new company as the Head of ICT department I decide to try something new so I searched for the top ten hosting companies in 2014 where I end up with arvixe. Right from the time I started using their service the emails were not as they should be, either you can't send mails or they don't get delivered. Arvixe tend to respond to complaints quite well but the resolution is not achieved in that case you kept sending mails back and forth with their support team once they get tired of you the stop responding and that is the end of it.
Arvixe.com
-
The company still hasn't solved all problems
I used the services of Arvixe Web Hosting EIG within one year. It cost me $5.99 per year and it was easy to use it. But couple of months ago I faced some problems with the hosting. The staff assured me that they would solve everything within short period of time. I called them later and the same guy assured me that they continued working and all the problems would be solved soon. My business depends on their services and because of their problems I couldn't work normally.
Arvixe.com
-
Web hosting
We have the hosting account with arvixe since May 2017. In last month we have paid but the hosting account is down and when it was on it is very very slow and I can't able to take even the backup. I have made several calls, Emails and Chat but no reply from them and two to three days back they said we are back. and today the suspended my account for not payment but I have paid last month full but the server was not on then why I have to pay for the down time. I have request them just make it live to take a backup. so I have request them in the chat but they rejected my request and said no you must pay then only we make your account active and then only you can take backup. They are not even saying sorry for their server down and they have not pay back their customer downtime money
Arvixe.com
-
Fake Paid Review
STAY AWAY FROM ARVIXE (This is the company you cannot trust at all.) They suspended my account for NO Reason and blaming me for Phishing? ARVIXE servers always get hacked and server go down every 2-3 day. There is Human to support customer complaints and when you call nobody answer the phone on all Option on PBX system. I have tried every single option to get hold of some Human and nobody answer the Phone Music keep running for 1-2 Hours. There is no body response to support Chatting system. Illegal billing even I already paid for the Account and they keep billing for same account. All the support coming from India and They Keep Copy & Pasting the same answer again & again. There is NO Resolution Forward Tickets from one to another and Close the Tickets without resolve the Issue. And All Servers auto reply massages. They claim 24/7 support? This is the company you cannot trust at all. The same server we've been on still has not been fixed since July 17, 2015. Server goes down almost daily since end of June. I lose email connections. Websites go down. Emails have gotten lost - we're contacting Arvixe regarding their long history of server outages we've experienced with this company. We have had enough of this hosting company and all their false claims and their phony reviews. We look at every single negative review they have and they are from actual people. They complain about the same exact things we are. But we have had it. We are no longer going to stick with this company and immediately start the move of several sites away from this company. They do nothing but make empty promises, have cut and paste response promising it won't happen again, which is a load of... Because you know the second they get done say it, it's just a matter of time before the same problems happen over and over again. They charge more money than anyone else that host, but yet are the worse. We can get hosting for $1 a month and have no problems for years, like we have been doing. This company claims to be a something they're obviously not. With all the damages, loss of business this company has caused us, it's time to get take legal action and sue for damages.
Arvixe.com
-
Totally fraud company
Arvixe hosting company is totally fraud company, ARVIXE hosting cheat with money and not provide the server.

after buy hosting plans, Arvixe giving me hosting panel details after 4 days.

and email are not working, we have complaint via mail and live chat, but not reply me.

pl check screenshot error is clear:
http://prntscr.com/8e030r

but Arvixe Hosting is not reply me anything, and not provide solution.

pl DONT BUY ANY SERVER FROM ARVIXE HOSTING.

bcoz ARVIXE HOSTING IS COMPLITALY FRAUD COMPANY.

ARVIXE HOSTING CHEATED ME.

beware of ARVIXE HOSTING.
The complaint has been investigated and resolved to the customer's satisfaction.
Arvixe.com
-
Cheat and Fraud
I paid to this web hosting company name arvixe, even after paying the money they did not gave me the cpanel.

They gave me all fake details of cpanel and ip. I also went for their chat support there a guy name Ashwin Rithesh gave me another fake details of cpanel ad ip and not proper reply.
Resolved
complaint is resolve now, my web hosting details are get me. pl delete this complaint, which are done by me. complaint is resolve now,
Arvixe.com
-
They still haven't solved the problems
I used the services of the company www.arvixe.com. But when they did the job, several problems started to occur. They told me that they needed more time and after this situation I haven't hear from them. Their mail box if full now and I have no chance to reach these guys. I need to get information about my order and if they could help me, then I want money back. But it was the last time, when I have used the services of this website.
Arvixe.com
-
Bad customer support
It takes days to get an answer to my queries. And even when I get the answer It's often doesn't solve the problem. Don't recommend in in terms of customer support.
We are here to help
16 years' experience in successful complaint resolution
Each complaint is handled individually by highly qualified experts
Honest and unbiased reviews
Last but not least, all our services are absolutely free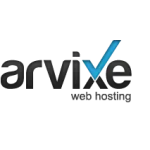 Arvixe.com contacts