1&1 Ionos
-
Ionos
I agreed to a 1.20 monthly fee for my charity, ionos did not tell me that they started taking 30 pound per month for the last two years.

When Ionos contacted myself via a telephone call I stated that I did not want to up my subscription as I was not running my charity due to the pandemic therefore I would not be happy paying more than 1.20 per month just to leave the website up, the gentleman agreed this was ok and that was the last contact I had from them.

Upon checking through my direct debits I noticed that I was paying the 1.20 plus another direct debit for 30 pound which I had not agreed to.

This has been coming out of my account t for the last 2 years.

I want a refund of the amount hit the last 2 years as I stated on the phone at the time, that I did not want to up my subscription
Desired outcome: A full refund of the 30 per month for the last 2 years.The 1.20 per month is all i agreed to pay
1&1 Ionos
-
Domain Locked
I have a Instant Domain contract with Ionos paid in full and due to expire in June 2022... Somehow they created another contract for Website.. charged my $7/month and when I called to cancel and get a refund they played around and didn't help me. So, I disputed the charges and now they LOCKED both contracts. I am furious. How can they lock a contract that is paid in full? That is a breach of contract and is causing problems.
Desired outcome: Unlock my contract ending 9115 and remove the other contract 3297 with the charges.
1&1 Ionos
-
external domain
its been over 10 days that im waiting for ionos to connect my external domain to the hosting package. after many chats i had with support they came up that all is correct and they will have some supervisor to look into it with high priority.

the high priority time has passed all the dns of the domain are correct its monday im a programmer and i cant start to work on my clients website or even create emails for him.

so now again i have to waste my time to talk with support. we all know that to connect a external domain to the host it doesent take more than 1 second.

i dont understand!

"The external domain is being set up on our systems. Register the IONOS name server with your domain registrar so that the domain can be reached.

It may take some time for the name server changes to be entered in our systems. We therefore check the status of the facility once an hour. However, if you do not want to wait that long, you can check the current status manually at any time."

10 days and more!

why? how can i trust your company for a dedicated server or a vps?

how is your company going to pay me my hours of loosing with this silly problem?
Desired outcome: Get your system automated.
1&1 Ionos
-
Customer service
I had a bill I forgot about. Had to pay by PayPal, paid the bill. Was told service would be restored in 24-72 hours. It have been 2 weeks.

On with support and hold for a total of 4 hours. Being switched to different people and a supervisor who promised she would call me back in one hour.

Still waiting for the phone call, it has been three day's as of 01/24/2022.

1&1 was great until they we purchased by IONOS. Now there customer service sucks. They shut down my website and I cannot even move it.

So I am out of business until this gets fixed. No telling how much money I have lost.

I wonder If I sent them a bill it would get paid. Now I have to find another hosting company and pay more money to move my domains.

Also, DONOT use GoDaddy they are the same since they were bought out. They charge for everything.
Desired outcome: My services turned back on and a large credit.
1&1 Ionos
-
IONOS DNS services locked contract - no help from support team
My contract got locked on the first day I got this DNS service, I couldn't even bind my website to it. I contacted live chat and they totally redirected me 3 times. Now it's been 2 weeks without any response from the last e-mail. On the first e-mail they told me that cancelled contracts get a refund but I didn't get a refund. Basically they scammed me at this point. I never got a meaningful response about what I need to do to get it back either.
1&1 Ionos
-
Unauthorised debit from my account; demands for monthly payments for a free account that was closed
Cardigan Road
Leeds LS6 3AG
[email protected]

30 July 2021

Ionos
Aqua Sulis Ho
Slough
SL1 3SA

Sir/Madam

Ionos Webhosting: recurring payments/future-dated payments

Your Company confirmed my order for a domain and website on 13.11.20. My home address was 22 Briar Road, St Albans, AL4 9TL. The business name was AIU Consulting and the following details were emailed to my, then, Email address: [email protected]:

account no. 7021377897
product name: Web Hosting Pro
six months: free
£7 per month thereafter
contract term: 12 months
contract renews: automatically

I paid a one time set up fee of £1, but changed my mind about setting up the business and cancelled the free package, using the onsite tools provided by Ionos for this purpose. I had to provide a reason for canceIling and from the options confirmed that I was too busy to put any time into setting up a business.

On 14 March I received a confirmation Email into my [email protected] address from Ionos Billing, confirming that my account was cancelled and giving the date 12 November 2021 as the 'deactivation date'. Using the onsite tools, I had deactivated all automatic renewals and terminated all elements within the package - including domain name - to ensure that there was no loophole for the extraction of further monies.

I had no intentions of returning to this business idea again and channelled the continuing Ionos Emails into a folder that remained unread.

On 28 May this year, however, Ionos debited £8.40 from my account. It had set up a stealth direct debit, which I had missed, because I do not make payments by this means. When I checked the folder set aside for Ionos emails, I found notices there confirming that it had set up a direct debit and that this payment would be debited from my account every month. There is no justification for the money extraction: I cancelled the account and the renewal before the elapse of six months and never logged in again; I have no intentions of ever doing so.

I explained to my bank that Ionos had set up a stealth Direct Debit and it agreed to claim this money back from Ionos under the Direct Debit scheme and refund it to me.

I hoped that this would be the end of the matter. But Ionos has continued forwarding Emails demanding payment for an account that is closed. It is now using menace to extract payments to which it is not entitled and warns that I will be referred to a debt collecting agency if I don not make the payments it is demanding.

Having now taken time that I can ill afford to make it clear to Ionos that it does not have the right to continue these fraudulent activities, I must ask it to desist from harassing me for payments. Please be aware that if these continue, I will have no choice but to take more time away from priority matters in order to report you to trading standards for fraud.

Paula L Fay
1&1 Ionos
-
fraud
Not capable of providing a service. I cancelled in May and I still have problems with these idiots. Stealing from me, illegal account that was not opened by me and not capable of transferring my domain.

Can't transfer my domain and fraud. See the last email to them below:
I want this unauthorized account closed. If you fail to comply with the request and close this immediately I will take legal action against your company as this is Fraud.

Transfer my domain to me and remove ALL my details from your database.

I WANT ALL OF THIS DONE WHITIN 24HRS. FAILURE TO COMPLY WILL LEAD TO YOUR COMPANY BEING LISTED FOR FRAUD.

TAKE THIS MATTER VERY seriously. As every department I have listed is cc'd in this email I know every department receives the email. Take this to your management and make sure this is escalated to the relevant staff. I am not following up on this and I am not emailing and explaining this again. DO YOUR JOBS. I AM NOT DOING IT FOR YOU UNLESS YOU HAVE ME ON PAYROL.

IT IS YOUR JOB AND COMPANY THAT IS ON THE LINE AND IN THE WRONG. FIX YOUR MESS OR I WILL MAKE SURE THAT EVERYONE IS AWARE OF HOW YOU RUN YOUR COMPANY AND FRAUDULENT CONTRACTS THAT GET ACTIVATED AND BILLED WITHOUT CONTRACTS.

YOU HAVE 24HRS TO CORRECT THIS. IN THE MEAN TIME PEOPLE WILL KNOW ABOUT THIS AND I WILL UPDATE THE OUTCOME. I HAVE HAD ENOUGH OF THIS NOW.
Desired outcome: my domain and no illegal account or deduction
1&1 Ionos
-
Domain transfer
The transfer of domain was made from the people what was made my website to
Me, this should take maximum 48h, is past 1 week and yet the I&I didn't made the transfer of domain, my business is shut down, I don't have access to my website, I'm loosing a lot of money, for a week and IONOS yet don't have an answer to me, I don't know what I should do, nobody will give me an answer
1&1 Ionos
-
Charges
Dear Sir,
I would like to complain about your service my account number is
617157731
Every month I am charged double and every month I have to telephone you about the problem.
Each time I speak to a different operator who assures me the problem is rectified and the next month I am charged double again.
I have been with you for a few years now, I run a simple web site that takes no money or financial transactions.
I am a good client but now I am fed up with having to contact you every month so if you can't fix the problem could we end our contact?
I can be contacted on
07967122765
Regards

From Raymond Moss
1&1 Ionos
-
they suspended our account with no reason.
Almost a year ago, we transferred 2 of our domains and hosting to this 'great' company. To validate our identity, they asked us to send our national ID and credit card pictures. We sent them.They verified our account and our site has been launched. A while later, we began to have an awful hosting experience in terms of quality. Occasionally, our site was going down and we were unable to connect to the FTP.Anyway, here goes the last incident. We purchased several domains 2 months ago. Everything was confirmed and we received confirmation emails. After then, our account has been suspended with no reason and we tried to contact to all it may concern. We succeeded to contact the customer relations department which is actually pretty hard to contact. They informed us that we'll receive an email which includes the instructions. Still waiting after 2 months... Our page is down for 2 months after running it for 3 years!Nobody is responding to our messages! We are unable to reach to our page! Nobody has guts to respond to us! Thieves! Scammers! Swindlers!
This review was chosen algorithmically as the most valued customer feedback.
This company only replies to your email when it favors them. It takes forever for them to reply when you need them. But when it's time for them to charge you, whatever the circumstances are, don't expect any help from them. Even their solutions or whatever they call it is a pain in the ass. One thing for sure is I will pull out all my clients and friend...
Read full review
1&1 Ionos
-
customer support
I have used 1and1 for 10 years, cheap website hosting but always a few bugs in the system. Recently they cancelled 4 client domains without reason, no way to get the domains back. When I contact customer support I get an Indian Laurel and Hardy show. I send my name and acccount on the top line, so they ask 5 times for my name, 4 times for my account number. 9 emails later they ask what I want help with, despite my questions being in the email body text. 30 emails later and they transfered out my domains to someone else's account... then created a new domain for me to replace a lost one, spelt incorrectly!
1&1 Ionos
-
repeated bogus invoicing and charges collected
On 10/29/17 I received an invoice for $239 for a contract and domain with 1&1.

I have 2 active contracts and domains with them, and 2 inactive contracts and websites with them. I did not recognize the contract or domain or website services for the invoice received.

I contacted customer service and they agreed I had been charged in error for a contract not associated with my customer ID. They issued a refund on 10/31/17.

On 12/29/2017 I received ANOTHER invoice for $239 for the bogus contract. So, while they refunded the charge, they didn't delete the bogus contract.

I have to contact them AGAIN to ask for a refund.

In banking, we call this "floating" cash. Basically, they create cash for themselves by incorrectly charging customers. Then, they have the use of those funds for "X" number of days while the poor customer wrangles with them for a refund. They probably generate hundreds of thousands of dollars (if not millions) with the bogus billing and invest those funds in short-term bank notes, which gain interest for them. Then, they refund the charges after customers complain. In the meantime, they earn money off of the bogus charges and claim it was all done in innocent error.

What a scam!
1&1 Ionos
-
terrible experience!
People, run away from this lace.
Don't fall for their ads promising great prices. It's a huge lie.
If you subscribe once, you will find no way to cancel it. Customer service is too lazy and slow, they won't do this for you. So while yo are trying to find a way to cancel their crap, the money from your bank account will be charged every month.
Do you want it? I really doubt.
That's what I encountered and wasn't happy at all. It took me almost 6 months to stop this mess. That's how bad they are!
This review was chosen algorithmically as the most valued customer feedback.
Hi my name is Pauline, in 2013 my brother set up a website for me he asked me what name i wanted my site to be called i told him as i am doing bespoke ladies hats that i would call my site hatsunique.com which he got for me. I used the site to display my bespoke designs; then in 2015 a family riff took place over my mothers death . His manner to me changed...
Read full review
1&1 Ionos
-
dedicated server
​
​​
​​
​​
I opened a contract with 1and1 for a dedicated server (about 230USD / month), using a RAID drive to protect my data, I started a business on this server for a long time, about 100 my clients, they were kept their company data on this server, such as users data, accounting data, web application files, databases and emails and...

Then suddenly my server was not reachable, We contacted 1&1 technical support, they checked issue and find out server got HDD failure and there is no way to fix this issue, there is no backup, also their RAID configuration did not work well.

They just said: you got hard drive failure and we can replace new hard drive for you and re-image server, like fresh dedicated server, it means my data and my customers data lost! . (about 100 important customer with very important data), during this time all websites are were down, all emails lost and also each day we lost new emails.

Its hard drive failure (HARDWARE ISSUE), not software, as you know dedicated server customers do not have access to hard wares, HDD of my server got hardware issue (maybe platter or drive controller issue), but they said: "Its your problem, not from us!"
I told them, How I can access hardwares of my dedicated server to damage them?! Do I have physical access to your data center?!

But they said: We can only replace new hard drive, it means you lost all of your data.
At this time, my clients called me, and they asked me why their sites were not available, why the emails were not available, and I could not do anything to solve the problem.
My clients made legal complaints against me (for the problem that I was not guilty of), and they applied for financial losses.

When I found it, 1&1 did not care about this issue and they look so ordinary and do not sympathize with it, I tried to research about this issue and seems, there is high chance to fix HDD failure issue with HDD REPAIR COMPANIES, because it may simple issue with platter or hard drive controller or etc, So I offered 1&1: "I will pay for this damaged HDD (HDD COST + Shipping COST), then just send it out to the hard drive repair company".

Here is their reply:
"""
Regarding your data recovery concern, after further review it has been determined that 1&1 has followed the proper procedure regarding hardware maintenance as it pertains to hard disc failure, and new hardware has been provided in its place. We regret to inform you that it will not be possible to accommodate your request to send 1&1's physical hard drive to a third party for further analysis. We appreciate your understanding in this matter.
"""

They did not help to fix this issue, me and my customers lost important data with financial losses, My company got bad credit.

I do not recommend 1and1, they will not help you in case of emergency issues, they look so ordinary and do not sympathize with it.

Hard drive failure is data center side issue (its out of customer access), but 1&1 did not helped to recover data, 1&1 also rejected my offer "I will pay for this damaged HDD (HDD COST + Shipping COST), then just send it out to the hard drive repair company", my problem could be solved with this solution, but 1&1 rejected this solution too.
This review was chosen algorithmically as the most valued customer feedback.
I had to cancel my credit card due to three fraudulent charges to my account from 1&1 Internet. I have never done business with this company, and I had never heard of this company before searching on the internet. A Google search revealed that fraud seems to be common practice for this company. How are the authorities not able to put an end to this and shut this "company" down?
Read full review
This review was chosen algorithmically as the most valued customer feedback.
Everyone need to avoid 1and1. It really scam. 12-3-2017 I pay 1 ast hosting at 1&1. but this hosting does work correctly, many my module can not run at this . it took me lost around 2 week to debug and there was nothing wrong. finally, I tried with other hosting, It completely work correct. It means I wasted time for a worthless. Then i took a mail to...
Read full review
1&1 Ionos
-
website, website hosting ect... ect...
Do not do business with this company !

This is the worst company I ever dealth with. 1 week to cancel your packages, then they send you emails for auto renewal activation. Called them about this and they tell me they cant do anything about it. Then leaves me on hold with out anyone answering anymore. I left 1 and 1 because every time they did updates on their servers (Like every 6 months) you have to re do your entire website again.
I own a few websites, so for me its not convenient to redo them every time.
It is almost impossible to get rid of them after you cancel with them. If you don't redo your website, they charge you an extra $5.97usd/mo. Till you update or redo your site. Customer service is 2 on 10, no one knows how to help and transferring you from a department to an other.

Do not do business with this company !

From 2015 to 27-fev-2017
1&1 Ionos
-
www.1and1.com is the worst!
www.1and1.com is the worst service I have ever dealt with and I want to warn everyone to stay away from them! I paid for their service but I had not idea these guys had an automated renewal, there was nothing mentioned about that one their website. When they renewed my account I contacted them and asked for a refund but they refused and said it was my fault that I did not check their site more carefully. But I did read everything when I signed up and I'm sure there was nothing said about that. Then I asked them to cancel my account but they did not reply. So just to be sure I called my bank and blocked 1and1. Watch out, 1and1 is a scam!
We are here to help
16 years' experience in successful complaint resolution
Each complaint is handled individually by highly qualified experts
Honest and unbiased reviews
Last but not least, all our services are absolutely free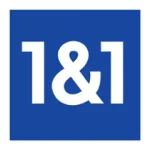 1&1 Ionos contacts