This review was chosen algorithmically as the most valued customer feedback.
Hi, I purchased a phone on the 16th September 2016 at your argos store 24, Queens Arcade, Queen Street, cardiff, CF10 2BY. Sim free Bush Spira D3 5.5 . Model number AC55DIP. The phone is cracked four months after purchasing it and I cannot get the glass replaced anywhere I have been to ten different Mobile phone repair shops and they haven't got a screen...
Read full review of Argos
Argos
-
Camera and their general customer service
I bought a camera from Argos which almost immediately had issues. My written communications were ignored for months - it's very hard to get in touch online - and when Argos did finally reply to an e address I had to work hard to find, I had short robotic unsatisfactory replies which had comprehension issues. I had provided proof of purchase but the camera had also damaged other devices, and I sought goodwill for that.

I was asked to go into store and then that they couldn't print off receipts (already shown to them) in " a time window" - and had not raised a complaint to handle as such. And then told me that they couldn't "move forward" - because they were repeating things, and only over 2 days - when I'd been chasing emails to them for many weeks!

I said that returning to a store was inconvenient, and after the trouble already suffered, was not suitable. The success of my going to a store depends on the staff I see that day. It was now a while after the purchase date, due to their own delays; and I have no proof of the many communications already sent or any promises made by Argos. I was not seeking a simple return and refund, but further goodwill, and I knew that a local store would fob me to head office for that and so my trip into town would be wasted.

They then said that if I wanted to make a formal complaint, I needed to write in the post, and refused to send the email conversation onto HQ.
I said it had been a formal complaint for 4 months already. I received the same preformatted reply. Even though I had no printing facility at the time - another shoddy product from Argos not working - they still said they couldn't perform what I'd asked.

It took a month to hear from the correspondence department, going well over the deadline I gave them.

Argos's suggestion of my return goods to their HQ were unsatisfactory on a number of levels.

One, no postage cost was offered. Then, I lose the item whilst Argos tests it - using its own employees - in my absence to decide if they are at fault. It is very likely that they would decide in their own favour.

I also said that the damaged item, not bought from them, had personal material on it and so I did not want that falling into another's hands for privacy reasons.

Argos seemed unconcerned at the loss of my long custom, unaware of statutory rights: they said that a cheque if I returned the item was goodwill. To return a faulty item in exchange for a refund is standard statutory right, not a goodwill gesture, which is over and above those rights - as I explained. They also didn't at first specify if I'd get money back, and never did say how much, and if it would cover the losses associated with the camera as well as the camera's value.

I asked this to go to a manager, which was never done.

Then they said, get legal advice but implied that there was nothing that could be done for me, so effectively, they had won.

I advised that this was not so, and judging by the amount of bad experiences on sites like these, Argos had work to do to survive.

Due to privacy as well as length, I have summarised here.

I remain very angry at Argos, and have had no even real apology let alone any recompense, and feel very frustrated at this policy led cut and paste handling. I pointed out on balance it was likely I had really suffered what I said or why would I bother to keep writing?
This review was chosen algorithmically as the most valued customer feedback.
Towhom It may concern I ordered a TV online on the 14th of november I paid for it and said I cud collect in 3 days which was 17th so I went to the store in south Ruislip on the 17 th and was told it wasn't in store yet and I wud get an email to collect between the 17th and the 24th so I waited still didn't have an email I called up on the 24th they said it...
Read full review of Argos
Argos
-
All of it
Lies lies lies! You lie about having stock you lie about delivery times you lie about refunding customers you lie about having a 30 day money back guarentee you lie about price match its all lies. You are loosing many customers rapidly. Hopefully you will go out of business very soon.
P. S i dont expect a response to this as you lie about having customer service as well.
Argos
-
10 inch bush tablet
I bought a bush tablet in November 2014 after a few days the screen cracked and returned it, it was swapped with no issues, however, since then I've had nothing but issues, from it not turning on to it crashing and other issues.

By about August 2015 I'd had enough and took it to one of the Argos shops in Newcastle with the receipt, I was told they wouldn't help even though it was under guarantee, I spoke to the manager who said the same.

I ended up having to go a buy a new tablet. When I got home I sent a compliant to Argos, this was ignored, so I sent another, which was also ignored.

Every so often I had use of the tablet, but still had the same issues with it.

Today I tried to switch it on and it cracked the screen and shut down again.

So I m yet again making a complaint. Although it is now out of gurentee it is not fit for purpose, which is longer than the guarantee warranty lasts.

So not only am I complaining about the rubbish product, but about the fact the gurentee wasn't honored either.

I would like for this complaint not to be ignored.
Argos
-
Delivery driver's attempt to ram my car twice today
This afternoon around 2.00pm at the Bagington Island, Coventry one of your vehicles driven by one of your drivers 9with a passenger) attempted to ram my car twice in traffic. He was in the inside right lane of the island and I was in the middle lane attempting to go straight ahead onto the A46 when he veered across into my lane almost hitting my car. I was forced into the left lane and made to go into Coventry towards Whitley, your driver attempted again to ram my car so that he could get passed. I was forced to go around the next island as he forced his way passed me on the inside. I managed to get a photo of the rear of his vehicle as he forced his way passed me which is attached. I will be uploading this to the "Id*ot Drivers in the UK" site later tonight. Whilst all of this was going on his passenger thought it was hilarious judging by his laughs and expressions. This driver is unsafe and will kill someone if he's allowed to continue driving as he did today. Please resolve this issue !
Argos
-
Unethical irresponsible behaviour
My home telephone number has been on the internet as Argos complaints department for the last month at least. Irate customers have been ringing my number from Scotland, Wales, Cornwall, Kent and at least 16 other places. They are all apologetic, some having tried for three weeks to get in contact with Argos. BT refuse to check the links given to me by callers to verify the defect. They offer me a new number and ignore the already let down customers who see my number on the internet. I have on two occasions eventually managed to contact local stores who said that the would investigate. I have on three occasions spent 50 minutes on the phone trying to get through to someone who has the authority to investigate. The only moral course I feel I can now take is to go into a local store and disrupt business. Mr Ian Rate
Argos
-
Home Delivery Customer Service
Dear Argos, I have ordered an item online for same day delivery on the 21st November 2015, in the evening as I needed it for the next day in the morning. I received a confirmation email (order reference: [protected]) stating the delivery will be between 7pm to 10pm. However, at 10pm I receive a message from a private mobile number on my phone saying that there are delays and I will be updated with further details. After few minutes, I received another message that said, the delivery will be within the next hour!.. So around 11pm! After approx. 45 min, I received a call from a lady, who did not speak fluent English but knew how to be very rude to customers! The lady demanded me to open the door! However, as I received the call I already ran to the door as I thought that my delivery has reached. When looking outside, no one was there and the lady kept shouting at me to open the door. Although, I tried to explain her that I am outside my door and no delivery driver is VISIBLE, she did not give me a chance to speak! After finding out somehow that she was at a totally wrong address, I told her that I will contact someone to take this further as I was very angry and for that, she just hang up on me! Now, the item I needed for the following day has not been delivered, I had to listen as well as learn that Argos Delivery Staff is very rude, and mainly, that there is no Customer Support at the Customer Centre during evening deliveries! Well Done Argos for training your staff to deliver only the items but no customer service. Please, respond to this message as I would like my money back and ensure I will never order anything from argos again. I can also provide the persons's mobile number, where I received the rude call from. Regards Vanuka
This review was chosen algorithmically as the most valued customer feedback.
I recently went into Argos Blackpool UK, with cash to purchase to items from the Jewellery Department, a gents 9ct gold ring and also a 9 ct gold initial pendant. Both items were coming up on the computer as in stock, but the sales assistant could not find them. She told me to please leave it and go in another day. I took my cash else-ware and bought from...
Read full review of Argos
Argos
-
The website
The Website for Argos is absolutely hopeless. I have spent the last 4 hours trying to order something from them online to pick up in store. It is a NIGHTMARE! You apparently have to wait 2 hours for your verification code which is not great if you want to pick it up immediately. I am thoroughly disappointed
Argos
-
Unfair returns policy
Do not buy a watch from Argos

Please be wary of buying a watch from Argos. They provide nowhere near the level of service a jeweller would.

My wife bought a Rotary ladies watch for €139.99 from the Dundrum, Ireland branch of Argos yesterday, 7th August 2015.

She liked everything about the watch and was told by the assistant that the metal chain link strap could be adjusted to fit her wrist there & then in the store.

At no point was it mentioned that the strap might not fit or be suitable for her wrist. So, she purchased the watch, received her receipt and the supervisor came out and removed the links to fit it.

She did mention that once the links were removed the 30 day refund policy was void as they now deemed it a 2nd hand item, but at this point the watch had been purchased.

Unfortunately no matter how many links were removed or popped back in the strap was either extremely tight or extremely loose on my wife's wrist, so completly unwearable.

The supervisor stood her ground and said that they could not issue any refund even though in our eyes the watch was not fit for use. This was a shock to us as surely the idea of a watch is that it fits you comfortably and functions correctly.

If we had gone to a jeweller I have no doubt they would either have advised us that the strap was probably not suitable for my wife's wrist, or at least tried to remove links to see if suitable before selling the watch. They would not and could not have sold a watch that did not fit.

We have contacted Argos Customer Service in the UK and they are adamant that - even though, in our eyes, the watch is perfectly resellable, they just popped a couple of links out - they deemed it 2nd hand and not covered by their returns policy.

Nowhere in the catalogue, online, in store or it seems via a sales assistant does it point this fact out about watch straps that might not fit & that you have no come back if you buy the watch and take the 50/50 chance you hope it will fit and if it doesn't, you are scuppered.

To my mind this is deceitful selling, an unreasonable returns policy and incredibly bad customer service from the sales agents and supervisors of Argos both in Ireland & the UK.

I reiterate, if we had gone to a jewellers we would have got a watch that was correctly fitted, this is fundamental to owning a watch.

I am not sure if we have a case under the Fair Trading Act but I believe we should do and am going to pursue it.

Argos are part of the Home Retail Group. Their Chairman is Oliver Stocken and I also intend to write to him about this, I'm sure he'll never see the letter but ultimately he is responsible for this.

So, please avoid Argos like the plague if you are looking to buy a watch.

Once you part with your money in Argos they do not want to know you and do not provide helpful customer service.
Argos
-
mattress faulty in under a year
I placed an order with Argos on 18/3/2014 .The order was for £297.42 including a dalton 4ft6 bed
frame and a mattress. M y complaint is with the mattress on this order . The mattress proved faulty before the year was out.

I used the Live Chat on the Argos website and spoke to a member Argos staff on 6/3/15 and he told me the mattress was covered by a 1 year warranty. I could choose a replacement mattress or buy another one, and if higher in value, could pay the difference.

I asked him if Argos needed to view the mattress and he said and I quote here:

" We don't come to view the
mattress, we trust our customers, and if you say
the item is faulty, we are happy to exchange it
for a different mattress of your choice as we can
no longer supply the same one"

When I subsequently used the chat service to try to sort the matter out another member of Argos staff told me they needed the old mattress.

I do not have it as I dumped it. I had no where to store it and from the words of their staff I got the feeling they were not interested in viewing the mattress before I ordered a replacement. Every time, without exception, when you take items back to Argos, they always inspect or "view" the goods before they change them or refund you. When I was told they had no interest in viewing the faulty item, I naturally thought it was up to me to dispose of the item accordingly.

As a result, they are refusing to honour the warranty, and I am £110 out of pocket!
Argos
-
never any available stock
Had a bunk bed on sale for£69-99 but each time I went to order online it would say not available for delivery in my area. For a week I tried and it remained the same. I called customer services who told me that stock had run out in the warehouse in my area and new stock would be there soon and to keep trying. For two weeks I tried and still the same. The deal is off now and I'm annoyed that they advertise these deals for it only to be available in certain areas, plus I was told I would be able to order soon and lied too.
The complaint has been investigated and resolved to the customer's satisfaction.
Argos
-
Cot Set
Recently attempted to purchase a 5 piece cot set from Argos. Never again. The cost set arrived without any instructions or tools to assemble the cot. I then phoned Argos who sent me 1 Alan key and 2 screws! I phoned again and was then told they would send a new cot set. The cot set would however not arrive for 2 weeks which was to late for me as obviously the baby needed somewhere to sleep. Argos then said they would send it in a week, this was not ideal but not as long so I agreed, however I received a further message stating that they could not deliver on that date. They told me they could not deliver for another week on top, so back to the original 2 weeks! Nice try, I have now insisted they pick the cot set up as I have had enough and could get a new cot delivered next day through someone else. This is not the 1st time the customer service has somewhat been lacking, they sold us chest of drawers which we had to pay a hefty delivery charge for as it was a 2 man job, only on the day 1 man easily carried the furniture to my house! Argos never apologised until I mentioned the lack of apology for the awful customer service. Will never buy anything from there again, speaking to other people this seems to be part of the normal service from Argos. Be warned...
Resolved
The complaint has been investigated and resolved to the customer's satisfaction.
The complaint has been investigated and resolved to the customer's satisfaction.
Argos
-
Incompetent repair service with a Refund Policy to match
Three months before the
1-year warranty expiry my portable computer stopped charging. Local Argos store
sent away for repair, noting on the sheet that there was no physical damage.
Having not heard from Argos after over a fortnight I called the store, was told
that the device was back in and to come and collect. When I popped in store I
was shown the repairer's (a company called D & J Henry) report which stated
that the unit had a damaged charging port which was not covered under the
manufacturer's warranty, and that they were unable to source parts, and cost of
repair would almost equal to the cost of the unit. Challenged the customer
services manager to show me the damage to the port but to no avail. Several
times I asked for a replacement or a refund as stated on their refunds policy
of which I had brought a copy, but it all fell on deaf ears. Ended up leaving
the store with my unit. Called the manufacturer on a Monday, they said that
they would repair under warranty ONLY if there was NO EVIDENCE OF DAMAGE or
TAMPERING. They arranged uplift on Tuesday, the item was returned back to me on
Thursday that week in working order. All they did was to repair the charging
port – UNDER WARRANTY! So there was NO DAMAGE after all!

Was annoyed at fist as I
could have bought the item for slightly more from Amazon and save myself all
this trouble (based on a very similar recent experience) but I chose Argos
because I felt strongly about preserving the jobs in our high street. I still
feel that way but won't be shopping at Argos EVER again because:

1. Judging by my experience,
their Repair service is not competent

2. ARGOS do not practice what
they preach in terms of their Refund policy (in my case –for faulty goods after
6 months of purchase).

3. ARGOS prefer to blame the
customer – or is their repair service a sham?

4. ARGOS senior management
(sent private letters to them but did not get a single reply) do not seem to
want to concern themselves with customer care.

Having read online feedback
on the ARGOS repair service it would appear that there are a lot of unhappy
customers who consider the goal of the ARGOS repair service to be "stopping
refunds" rather than "simply repairing". If, after reading this, you do choose
ARGOS for your next electrical purchase and it does develop a fault, BEFORE
testing their repair service DO make sure that you have taken good quality
pictures of the ENTIRE exterior of the item, and DO make sure that the physical
condition of the item is described truthfully on the repair sheet. In view of
my experience I doubt that you'll be successful if you have to argue your case
with ARGOS, but such evidence can be really useful if you do decide to take
your case to the Small Claims Court. Obviously it would be pointless for me to
do so after the item was repaired by the manufacturer, however I have reported
ARGOS to Trading Standards and I will also be writing to BBC's Watchdog.
Resolved
The complaint has been investigated and resolved to the customer's satisfaction.
This review was chosen algorithmically as the most valued customer feedback.
I bought a proaction washing machine over a year ago an have never had any problems it was a great little washer. But the other day as it was on its last spin there was this great big noise coming from it as it stopped I really didn't think much of it till I went t put another load in an noticed the door sticking looking at the seal as it was protruding an...
Read full review of Argos
Argos
-
Bad customer service
I recently purchased the Argos Value Range fridge freezer and wanted to buy the door seal spare part. The appliance is no longer under its warranty and so I wanted to just purchase the door seal spare part from Argos. I thought this would be a simple task but it turned out to be a nightmare due to the extremely poor customer service at the given Argos customer services helpline. Firstly, I phoned the number given for Argos customer support - as listed in the appliance's user manual. I was then put through to a company called 0800 Repair and was told that only they could supply me with the door seal spare part needed. I telephoned the company and they said that they would only let me know the cost of the door seal spare part if I gave them my full name, telephone number and residential address. I just wanted a quote for this item and I explained to the manager at 0800 Repair that I didn't understand why they could not readily quote me a price for such a common spare part - as Argos only gives out their company number for ordering this item, and that other companies are more transparent with the prices, i.e. by listing their prices for door seals on their website. The manager was not very friendly on the phone and argued that their computer systems were designed to log all such customer details first before any such spare part price quotes could be given, and he said bluntly that I could just shop else where if I didn't like it. So I telephoned Argos customer services team again and kept being transferred to various departments as no-one could tell me the price of the spare part I needed. The Argos management team told me the fridge freezer was an imported item, so they could not tell me who the manufacturer was so that I could try ordering the spare part directly from the manufacturer. I was told to just Google various spare parts companies, and find out for myself if any company's sold the spare part. I then telephoned 0800 Repair again and asked if they could tell me who the manufacturer was for my particular appliance but they gave me the wrong manufacturer details, because when I telephoned the manufacturer they didn't supply that product. After much searching on the internet and telephone calls I could not find a supplier for my fridge door seal spare part, so as a last resort I telephoned 0800 Repair to order, but they eventually quoted an unreasonable price for the item - in comparison to other similar fridge freezer door seals on the market, telling me they didn't have both door seals for the fridge and the freezer but only one component. In my opinion it was overpriced for a product which Argos claims to be part of their "value range". It is very misleading to advertise a product as being of cheaper value when a common spare part, such as its door seal, is overpriced and hard to find - so that the 0800 Repair company can continue to maintain its monopoly over the spare part and thus continue to over charge people on a whim, whilst also being extremely rude and unhelpful on the telephone to potential customers. I actually tried to explain to the 0800 Repair company and Argos call centre and management staff why such a system of poor service for ordering spare parts was unhelpful, but no-one was prepared to take note of what I was saying, or offer any solutions. They just said that the company systems could not be changed to be more customer friendly. After spending hours on the phone and spending a lot of money on calling their premium rate 08 numbers from a mobile phone, I had already spent tremble the amount on the phone calls than what the spare part was worth. It is a shame that 0800 repair is not more transparent in price quotation for Argos Value spare parts, but they say that their main business is in carrying out repairs and they don't think it necessary to advertise their prices for such spare parts, i.e. on their website. And they don't always have items in stock because they themselves need to order them from the manufacturer, or they get them free from Argos under warranty agreements. If they don't usually have a ready supply of parts, then I was also concerned that they may be trying to sell a fridge door seal taken from one of their used faulty appliances taken for repair. Because of such concerns, I decided not to purchase the spare part from 0800 Repair. I shall never contact them again for anything in future, and I will think twice the next time I buy anything from Argos. The customer service call centre staff don't even try to understand things from the customer's point of view, as they will only ever start to listen if customers no longer shop with them. So good bye to you Argos "rip off range" and "0800 arrogant repair" company, I pray that you don't give some old person a heart attack with your ridiculous customer service, and I hope that all your goods are no longer imported from overseas slave states, so that once again traditional good quality products and customer service is revived, and the call centre staff learn to treat the customer as a fellow human being, and that the company managers learn not to allow their computer systems to dictate how they should behave to customers, and they learn to act upon customer feedback instead of ignoring the issue and making excuses for their poor performance, or their obvious attempts to overcharge customers. I'm not even going to bother contacting the Financial Services Authority about this, because I'm sure they are well aware of all the scams going on - as they are most likely hardened globalists who would love nothing better that for all shops to be run by slave labour zombies, or killed like those poor women from Bangladesh slaving to sew clothes for UK Primark shops, under a collapsing poorly constructed building.

Farewell to you all from a born again ethical shopper!
Argos
-
Service call out
On 1st February 2013 I brought a Bush BFFF55173W from Argos in Ashington. I paid cash and a premium for express delivery. The fridge/freezer cost £289.98. t was delivered and installed by the Argos delivery man on 4th February. On Sunday 5th May I noticed the f/f had stopped working. The fridge light cam on when the door was opened but the freezer had stopped and was blowing warm air into the shelves and the fridge door was cold but the cavity was warm.
I'm a type 1 diabetic with insulin which needs to be stored at cold temperatures. It is a life and death situation literally. Given it was a bank holiday Sunday I called the customer support number of [protected] on the fridge door. I spoke to a lovely woman who told me the engineer would call me on Tuesday to arrange an appointment.
Tuesday passed with no call. I had told the woman on Monday I am a type 1 diabetic and this is urgent.
On Wednesday morning I called again and spoke to someone called Michelle (I think).
She offered me an appointment for Monday next week.
I told her it wasn't good enough and she transferred me to an Argos number. An Argos delivery/order number which has no option for service call outs or complaints.
So having wasted call credit and about £150 worth of food I am now left with no food, no cold storage for insulin and no satisfaction. But maybe a call out from an engineer on Monday next week.
Go figure. I will instruct my family, in the likely event of my death due to the ineffectiveness of the insulin, to sue Argos. Do you think that might make them get the backsides in gear? They took my money quickly enough!
Argos
-
Pheonix 6ft pool table
I purchase a pool table from Argos for my autistic son for Christmas at the end of October and a bike for my daughter.
On opening the bike i found that it only had one wheel, i telephone customer service and was basically told it was my fault for not checking the item on deliver, i explained that this was a gift for Christmas and would expect any bike to have two wheels, a redelivery was arranged and the problem solved. After this i thought it was best to check that they was not any faults with the pool table as it was for my son who has autism and he would be distraught if there was problems with the item on Christmas Day.
The pool table had a faulty side panel, so again i had to telephone customer service and arrange a redeliver, i was also told i would receive gift vouchers for my inconvenience.
Pool table number 2 arrived a week later, veneer to the main table was damage and a large crack, again i telephoned customer service and had to arrange another redelivery and yet again was told i would receive gift vouchers.
Pool Table number 3 arrived another week later, crack to the side panel, damage to a leg and damage to an end panel.
By this point by son had now seen the pool table so due to having to leave the item in the dining room because or the redelivering and the weight of the item, he has autism and was getting distressed because he has no understanding of why Santa is sending him a broken pool table, he was now asking is it because i have autism and sometimes i don't do things normal, this was very upsetting and i was heartbroken as a mother who is trying to ensure my son have as normal as a life he can with his disability to hear him question his own actions through no fault of his own but down to Argos. I was not in a position to return the item and ask for a refund due to this pool table being specifically the one my son had asked for and his understanding and none ability to adapt to change easily.
I telephone customer service yet again and asked while the pool table was still on the delivery van in transit would i be able to just exchange the faulty items from the one i had just returned, They transferred me to a manager who telephone transport department and arranged for them to return. 3 hours later i was still waiting so i telephoned customer service again to be told that the van had returned to the depot and would not be returning and would have to book another new redelivery.
I emailed Argos customer service and explain all the problems i was having and they telephoned to inform me a new redeliver was my only option that they were sorry and again offered gift vouchers.
Another 5 days later i received the replacement faulty parts and now have a complete table.
I was contacted by Argos also after sending them a final email and i have been offered £15 gift vouchers which i think is disgusting after what i have experienced, my son has been upset, distressed and his main present is now no longer a surprise, i have had to take days off work to wait in for deliveries, spent over £20 contacting customer services and been put on hold and transferred to different departments.
If it was not for the fact that my son wouldnt understand if he didnt receive that exact pool table, then i would have return this item the first time.
I am extremely disappointed with Argos
The complaint has been investigated and resolved to the customer's satisfaction.
Argos
-
non delivery to me
On tuesday ordered an electric scooter online from Argos for my
grandsons xmas, was was told it would be delivered on wednesday, this
morning i emailed them and told them i had not received my parcel only
to be told it was delivered and signed by me on Wednesday night at
21.44 when clearly this was not the case, they gave me the number of the
courier Yodel mail when i phoned them they confirmed my parcel was
delivered to my address at 18.31 and signed by someone called Wallace.I
telephoned Argos and told them this and they said well sorry about this
but your parcel has been delivered and signed for and that is
it, anybody got any advice of what i should do next as £148 is a lot of
money for me to pay for nothing
Resolved
The complaint has been investigated and resolved to the customer's satisfaction.
We are here to help
16 years' experience in successful complaint resolution
Each complaint is handled individually by highly qualified experts
Honest and unbiased reviews
Last but not least, all our services are absolutely free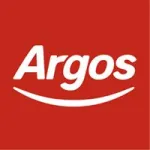 Argos contacts