Argos
-
Samsung tablet tab s8+ 12.4 inch 128gb
I waited for my order for a week and I didn't have it, the driver says he came to my address twice but didn't call me because my phone number was wrong and then went back to the warehouse with my order. I tell you that the order was paid more than half and the rest of the payment I wanted to make with my Argos card, in installments every month. But I can't pay this order if it wasn't delivered to me, someone has to help me recover my Samsung Tablet. Thank you. My no. phone is 07876666270
Desired outcome: Please help me,i don t want to pay for a product if i don t have one. Thanks
Argos
-
Delivery not shown at all
I arranged home delivery from Argos for today between 2pm 6pm is 8 pm already and I did not get anything from argos still, even email, online cuatomer service is closed from 7, 45pm and I couldnt reach anyone over there from 6.30 till they just closed the service. This is ridicoulus, i want recompensation for my wasted time, and money which I spend for this delivery which not showed
Desired outcome: 155pounds
Argos
-
Delivery driver
At 10:06 am my neighbour in springhead Rd had a delivery from argos. At 1006am I was putting rubbish in my bins and I noticed that one of the men was having a wee up against your lorry and on the street. I pulled him up saying he was disgusting and he replied I'm busting. Springhead Rd is a busy Rd with young children walking past. The reg of the lorry was LO65SXF. I asked the other Man in the team to have a word but he ignored me. We live here pissing in the street is not on or fair to the residents. I would also like to make you aware some of his piss went on my car. I have taken the time to wash down the area as the smell was rancid. I want something down as its unacceptable.
Desired outcome: Driver reprimanded. My car washed.
This review was chosen algorithmically as the most valued customer feedback.
I am a pensioner with severe arthritis. The driver came to deliver mattress and take old one away. He was so rude to me it made me cry. I had put cover on old mattress upstairs I could not bring it down. he started to say he was not going to bring a filthy mattress downstairs full of covid. He told the lad to give me plastic bag they would come back in a...
Read full review
This review was chosen algorithmically as the most valued customer feedback.
Dear Sir, I bought a tv from Argos Nov 2020, Xmas present two weeks ago I put the tv up only to find it damaged, not visible until switched on. After speaking with customer service the outcome was for me to travel 11.5 miles to return the product to a Sainsbury outlet, I was not happy so phoned the Police for advice they said the policy Argos gave me wa...
Read full review
Argos
-
Warranty - worthless
I bought a fitbit charge 2 for my wife in april of this year (2020) and it has stopped charging so it's not fit for purpose. My wife went into our local store in northwich cheshire and explained the situation. She expected that argos would honor the warranty of 12 months as she had only had the watch for 5 months. The shop assistant told her that it was in excess of the 28 day return period? And she would need to send it to fitbit for assessment etc.
But we bought the watch from argos not fitbit and the contract is with them. This is the last time I will buy anything from argos.
Argos
-
customer service
Ian from Argos delivery does not give any information out to who sign for the item so you don't even know who gets it safely I find Argos and information you get and from the delivery drivers are fucking disgraceful and customer who buys the item had a right to know ! You have no rights to know who sign for item you brought and two delivery drivers Peter and Hayley don't tell you nothing and I find very rude Argos home delivery and customer serives disgraceful fucking disgusting way we get treated money fucking hungry Only fuck us customers
There me thinking Argos Is the best bs ! Argos Should protect items going to wring people at the address if they not person on the order they can't have the item they should show id to delivery driver and two sign it by person they are on order and three we have a right to know who sign for the item always ! Not Argos ever customers only
Cara online chat gives me run around wasting my time too so well done [censored]ing Argos as always time wasters too
I find customer services very poor and unfairly treated to us customers we don't get told nothing
Argos
-
driver of argo lorry kx55wxd
On Sunday, early evening, 11th August 2019 I was driving on the M25 from the A1 towards the A127. Whilst coming up to the A10 turn off an Argos lorry went into the A10 Lane, undertook some traffic then went back into the M25 lane. The driver did this twice and then stayed in the A10 lane until at the last minute he cut across the chevrons from the A10 lane of the junction and went back on the M25. It was scary to see, he could have caused a major accident.
His driving was not only dangerous but also illegal.
I passed him later on the M25 and he came down the slip road for the A127 behind me and headed in the direction of Basildon/Southend.
If this is how he drives everyday I fully expect him to cause an accident very soon, lets just hope he does not injure anyone or worse.
Argos
-
delivery driver
On arriving home an Argus lorry was parked directly outside our home, we asked the driver to move forward as we wanted to park outside the house due to one of us being disabled and not able to walk far, the driver did move forward but got out of the cab asking my partner to move back I said this is why we asked you to move forward he then get mouthy, and I mouthed back he then got into a fight mode and wanted to fight with myself just because I asked him to move outside the property he was delivering totour got argumentative and lost his control so I walked in the house and now complaining about this due to the upset it has caused today the registration of this vehicle is LM64BJK the driver was the abusive one not his colleague, this happened at 14.40. 2/10/2018
Argos
-
hi sense 50 inch tv
I bought a Hi Sense TV about 6 months ago and a few weeks before Christmas it malfunctioned.
After going on line and spending hours being transferred from one Chat line person to another I was finally told that I would have to go to the manufacturer to get them to try to fix the TV.
This I believe is contrary to consumer rights legislation.
I contacted Hi Sense Service Dept and they promised to send a spare part to their local sub contractor in Cardiff - 40 miles from my home.
The part did not arrive in the specified time and we were due to go on holiday which we did the following week (to Portugal). On arrival home I contacted the sub contractoe who said they still had not received the part. I then phoned Hi Sense Service (or lack of) Department again.
They said they had despatched the part but on checking could not find details of despatch. I explained that we had been waiting for over ten days to get the part to Cardiff to begin the repair and so Hi Sense finally agreed for us to get a replacement TV direct from Argos.
So I contacted Argos again, they said they would replace the TV but there was not another hi Sense of the size in stock. They insisted we had to choose a TV of exactly the same price which limited our options to one.
Only one TV matched the price.
So reluctantly I accepted this.
About another week elapsed and still no replacement TV and several more phone calls to various Argos Department and emails ensued. The TV issue took over three weeks to be resolved and hours spent on the phone and via chat sites and emailing later I finally wrote a letter of complaint. I was offered £20 as an offer of "goodwill".
The hours spent trying to get a resolution and the lack of a TV for three weeks or more in my opinion warranted a better gesture of goodwill - if it had been one of my customers a far more generous offer would have ben made.
I think Argos have contravened customer rights and offered a derisory amount to placate me.
I would never shop at Argos again and recommend others to go elsewhere as I am not the only disgruntled customer - it seems there are many. Perhaps that is why they can only afford £20 compensation.
This review was chosen algorithmically as the most valued customer feedback.
This is what Argus should have told me before I bought my Lenovo YOGA Tab from their Wimbledon store. Dear potential customer, Kindly note that if you buy a Lenovo YOGA Tab or … (list all the other products that this ridiculous rule applies to) make sure that, during the guarantee period of the product, you remain within walking distance of the Argo...
Read full review
This review was chosen algorithmically as the most valued customer feedback.
ARGOS own parent company Sainsbury's mobile policy is and I quote "You can return your mobile within 14 days as sold for any reason for a no quibble refund or exchange" Apple Store has a similar no quibble policy. I asked ARGOS to redress this issue by allowing me to exchange my iPhone a week after I bought it for an iPhone7+ ( I was prepared to pay the...
Read full review
Argos
-
Complaint
I paid 153pounds on my argos gift card for a phone called moto g4 from the argos uk website on the 1st march it was cancelled at 9pm that night no one knows why either why it was cancelled 19days later i'm still fighting to get my refund back still not got yet argos are bunch of theft's stollen my money off my voucher and still not got back yet... I reported to the police to.
This review was chosen algorithmically as the most valued customer feedback.
Hi, I purchased a phone on the 16th September 2016 at your argos store 24, Queens Arcade, Queen Street, cardiff, CF10 2BY. Sim free Bush Spira D3 5.5 . Model number AC55DIP. The phone is cracked four months after purchasing it and I cannot get the glass replaced anywhere I have been to ten different Mobile phone repair shops and they haven't got a screen...
Read full review
Argos
-
Camera and their general customer service
I bought a camera from Argos which almost immediately had issues. My written communications were ignored for months - it's very hard to get in touch online - and when Argos did finally reply to an e address I had to work hard to find, I had short robotic unsatisfactory replies which had comprehension issues. I had provided proof of purchase but the camera had also damaged other devices, and I sought goodwill for that.

I was asked to go into store and then that they couldn't print off receipts (already shown to them) in " a time window" - and had not raised a complaint to handle as such. And then told me that they couldn't "move forward" - because they were repeating things, and only over 2 days - when I'd been chasing emails to them for many weeks!

I said that returning to a store was inconvenient, and after the trouble already suffered, was not suitable. The success of my going to a store depends on the staff I see that day. It was now a while after the purchase date, due to their own delays; and I have no proof of the many communications already sent or any promises made by Argos. I was not seeking a simple return and refund, but further goodwill, and I knew that a local store would fob me to head office for that and so my trip into town would be wasted.

They then said that if I wanted to make a formal complaint, I needed to write in the post, and refused to send the email conversation onto HQ.
I said it had been a formal complaint for 4 months already. I received the same preformatted reply. Even though I had no printing facility at the time - another shoddy product from Argos not working - they still said they couldn't perform what I'd asked.

It took a month to hear from the correspondence department, going well over the deadline I gave them.

Argos's suggestion of my return goods to their HQ were unsatisfactory on a number of levels.

One, no postage cost was offered. Then, I lose the item whilst Argos tests it - using its own employees - in my absence to decide if they are at fault. It is very likely that they would decide in their own favour.

I also said that the damaged item, not bought from them, had personal material on it and so I did not want that falling into another's hands for privacy reasons.

Argos seemed unconcerned at the loss of my long custom, unaware of statutory rights: they said that a cheque if I returned the item was goodwill. To return a faulty item in exchange for a refund is standard statutory right, not a goodwill gesture, which is over and above those rights - as I explained. They also didn't at first specify if I'd get money back, and never did say how much, and if it would cover the losses associated with the camera as well as the camera's value.

I asked this to go to a manager, which was never done.

Then they said, get legal advice but implied that there was nothing that could be done for me, so effectively, they had won.

I advised that this was not so, and judging by the amount of bad experiences on sites like these, Argos had work to do to survive.

Due to privacy as well as length, I have summarised here.

I remain very angry at Argos, and have had no even real apology let alone any recompense, and feel very frustrated at this policy led cut and paste handling. I pointed out on balance it was likely I had really suffered what I said or why would I bother to keep writing?
This review was chosen algorithmically as the most valued customer feedback.
Towhom It may concern I ordered a TV online on the 14th of november I paid for it and said I cud collect in 3 days which was 17th so I went to the store in south Ruislip on the 17 th and was told it wasn't in store yet and I wud get an email to collect between the 17th and the 24th so I waited still didn't have an email I called up on the 24th they said it...
Read full review
Argos
-
All of it
Lies lies lies! You lie about having stock you lie about delivery times you lie about refunding customers you lie about having a 30 day money back guarentee you lie about price match its all lies. You are loosing many customers rapidly. Hopefully you will go out of business very soon.
P. S i dont expect a response to this as you lie about having customer service as well.
Argos
-
10 inch bush tablet
I bought a bush tablet in November 2014 after a few days the screen cracked and returned it, it was swapped with no issues, however, since then I've had nothing but issues, from it not turning on to it crashing and other issues.

By about August 2015 I'd had enough and took it to one of the Argos shops in Newcastle with the receipt, I was told they wouldn't help even though it was under guarantee, I spoke to the manager who said the same.

I ended up having to go a buy a new tablet. When I got home I sent a compliant to Argos, this was ignored, so I sent another, which was also ignored.

Every so often I had use of the tablet, but still had the same issues with it.

Today I tried to switch it on and it cracked the screen and shut down again.

So I m yet again making a complaint. Although it is now out of gurentee it is not fit for purpose, which is longer than the guarantee warranty lasts.

So not only am I complaining about the rubbish product, but about the fact the gurentee wasn't honored either.

I would like for this complaint not to be ignored.
Argos
-
Delivery driver's attempt to ram my car twice today
This afternoon around 2.00pm at the Bagington Island, Coventry one of your vehicles driven by one of your drivers 9with a passenger) attempted to ram my car twice in traffic. He was in the inside right lane of the island and I was in the middle lane attempting to go straight ahead onto the A46 when he veered across into my lane almost hitting my car. I was forced into the left lane and made to go into Coventry towards Whitley, your driver attempted again to ram my car so that he could get passed. I was forced to go around the next island as he forced his way passed me on the inside. I managed to get a photo of the rear of his vehicle as he forced his way passed me which is attached. I will be uploading this to the "Id*ot Drivers in the UK" site later tonight. Whilst all of this was going on his passenger thought it was hilarious judging by his laughs and expressions. This driver is unsafe and will kill someone if he's allowed to continue driving as he did today. Please resolve this issue !
Argos
-
Unethical irresponsible behaviour
My home telephone number has been on the internet as Argos complaints department for the last month at least. Irate customers have been ringing my number from Scotland, Wales, Cornwall, Kent and at least 16 other places. They are all apologetic, some having tried for three weeks to get in contact with Argos. BT refuse to check the links given to me by callers to verify the defect. They offer me a new number and ignore the already let down customers who see my number on the internet. I have on two occasions eventually managed to contact local stores who said that the would investigate. I have on three occasions spent 50 minutes on the phone trying to get through to someone who has the authority to investigate. The only moral course I feel I can now take is to go into a local store and disrupt business. Mr Ian Rate
We are here to help
16 years' experience in successful complaint resolution
Each complaint is handled individually by highly qualified experts
Honest and unbiased reviews
Last but not least, all our services are absolutely free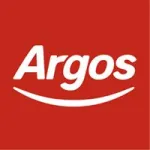 Argos contacts