This review was chosen algorithmically as the most valued customer feedback.
On June 20, 2022 at approximately 8:45 in the morning, one of your off-duty employees By the name of Miranda L Ruiz was at Sunrise Farms horse boarding facility and made a purposeful attempt at using her horses as a weapon to try to run me over. The only reason that I arrived at the conclusion that she is one of your employees is the simple fact that at 8...
Read full review of Securitas
Securitas
-
Schedules
I think the management of securitas on Guam needs to be changed due to unfairness and favoritism. I got messaged to work a schedule only to find out I'm still not on schedule. Communication with management I would say is rude and unfair. Either the company needs to change management that doesn't favorite certain workers especially family members and treats their guard equal.
Securitas
-
Securitas Electronic Security,inc. service, May 21,2022
Call 5/21 5:47 am for help with alarm sys. Put by-pass on Fri. Night, could not clear panel back to normal. Called six times, heard their greeting message six times, then whenever I click Ext. no one answered, phone would ring 6 or 7 times, then I would call again, hit another Extension same thing. Finally 6th time hit Ext.#1, which is business or law enforcement. Finally after many rings woman answered. Told me could not help, but would transfer me to who could ,phone rang again many times, finally man answered said could not help transferred me to another ext, phone rang again many times, man said could not help ,transferred me again. Same thing rang forever man came on said could not help, I asked for supervisor, said no one there but him. He said could not get in my panel, I asked what should I do if I opened door and alarm goes off, because would not take the code. His brilliant answer "I don't know". Call Monday morning put in service report! I have been paying $105.00 every 3 mos. For this help "I don't know". They bought my original Alarm company FE Moran which was fantastic last April. I have paid this $105.00 five times now and do not really know what I was paying for. Supposed to be Monitoring 24/7.

Was I ever monitored? They have bough old company a year ago, I have only contacted them 3 other times, every time was terrible but this last was unbelievable. No excuse you should not have to call six times to get someone on phone that is suppose to be monitoring 24 hrs, 7 days a week!
Desired outcome: Want other people to be aware of this and check into it to make sure this does not happen to anyone else. And they are getting what they pay for. I feel like I threw $105.00 dollars out the window five times.
Securitas
-
Traffic summons and arrest vehicles for Securitas vehicles
I am a former employee of Securitas South Africa since November 2020. In 2021 I received a call for a warrant for arrest against me for an unpaid traffic fine. The vehicle was registered to Securitas Tactical which was the entity that serviced their Airport contracts. I was not the proxy for this vehicle as I was employed by Securitas SA. I struggled to have this mark lifted and this affected me where I was unable to relicense my own vehicles. In desperation I turned to the Deputy Traffic Chief for Traffic in Cape Town who assisted me in the matter. Help from Securitas was not forthcoming. Towards last year I was harassed for an arrears Standard Bank account for Securitas. Securitas informed me that they had closed the account and I told them very clearly that this did not matter as they were in arrears and the Bank was threatening me. This was never resolved by them I was eventually approached by Debt collectors who I threatened with legal action and who them eventually left me alone. I had also had to threaten the Bank with legal action if they did not stop harassing me. I have just received notice from traffic for several outstanding fines for vehicles from November 2020. These fines have never been fined. They are still attached to my name as the proxy although I have been away from Securitas since November 2000. This will again affect me with the re licensing of my vehicles this year. I am an entrepreneur with a start up company in opposition to Securitas and it would seem as if they are quite happy to allow me to struggle with issues that are their problem and not mine. I have an email with the threat of conversations held with Securitas and Traffic on this matter. Im happy to send this for further detail. I so not trust that Securitas will resolve this issue and will be considering legal options if necessary. I have chosen Sweden as the county on this complaint because I do nto trust Securitas South Africa to resolve it.
Desired outcome: For Securitas to have these fines resolved in order for me not to be harassed any further. I need an e mail address to send the full history and details of this issue
Securitas
-
Worst company H/R person EVER!
A while ago I worked for Securitas and they win the prize for having the absolute worst office managers! One staff manager is Cornelia Haymen, who isn't suited to work anywhere in any capacity! How can someone actually be in her position,

and have NO clue how people should be treated? People like her always treat others in a way that she never would accept from someone else! She is a very nasty, rude, and unprofessional mess! Too much power, and too little brains!
Desired outcome: Replace her immediately!
Two words, Victor Lay! How he keeps his office H/R job is SO beyond me! He is

one of those staffers that unnecessarily make working for this company a bitter,

horrible memory! If you are not a hot young female, he doesn't even pay attention to you as you wait in the outer office to see him. He asked me, "Did you make an appointment to see me?" I said, "No I didn't, I was hoping to just

catch you when you weren't busy!" He walked away, and stood in one of the offices nearby, chatting it up with another office staff! What kind of unprofessional gum for brains treats an awesome employee like that? I never ever call out, or come dragging in late, EVER! My personal motto is, "Be the employee that I would hire!" That's exactly what I am! Way too good for this extremely low quality company! Be gone!
Securitas
-
Legal Parking Issue in Canton, GA
Heritage Property Management & the Prominence Court HOA in Canton, GA has decided to hire Securitas to monitor PUBLIC streets. The streets are property of the CITY OF CANTON. They are taken care of by the city. Securitas Security individuals are placing stickers, like those comparable to cars left on the side of the highway, on vehicles parked LEGALLY on the streets.

The HOA is using a broad statement from 1995 to justify their actions and telling individuals to park in the PRIVATE parking lot for Publix Supermarket around the corner. This is clearly to just get rid of vehicles and not fix a problem. Many of the driveways are barely the legal size for two parking spots required by law in a parking lot. The Securitas individuals aren't even attempting to talk to people in the neighborhood.
Desired outcome: Get out of the contract and leave our neighborhood.
Securitas
-
Disability Discrimination
How many of you who were discriminated against for a disability, and was not able to file the case in state or federal court; due to a Dispute Arbitration Agreement in which you may or may not have known you signed. There are situations in my belief when the document is unenforceable ( just my opinion, not legal advise) Share your situation. A class action lawsuit in my opinion may provide the recourse needed for those recently affected by such action[s]. The arbitration agreement generally is effective against employees as individuals, but as a collective is another matter. United we stand. Divided we fall. Hoping this post will be of help to someone.
This review was chosen algorithmically as the most valued customer feedback.
Jessica Pocheco of Anaheim, California short change paychecks and blocks her emails proving their unprofessionalism and threat everywhere their scheduler an unknown of Securitas want to be officers should be ironically terminated by me Labor Commissions and the courts (real law enforcement entities).
Read full review of Securitas
This review was chosen algorithmically as the most valued customer feedback.
Entretien avec Didier et Anaïs Melignier RH Anaïs Meligner HR Intern Tel : +[protected] Securitas Luxembourg SA - 55 Rue de Luxembourg - L- 8077 Bertrange Vous êtes convié jeudi 13 janvier 2021 à 15h30 pour un entretien dans nos locaux au Luxembourg Je suis sidéré par votre manque de compétences. J envoie un mail à Anaïs L, , et je reçois un main...
Read full review of Securitas
Securitas
-
Service received at Lisbon, Portugal airport
To whom it may concern,

Approx 0720 hours on December 17, 2021 I arrived to the security check area in Lisbon, Portugal from Toronto, Canada on the TAP flight #TP260 connecting to TAP flight #TP1685 where I had to place my belongings in a container. I first placed my carry-on in a container and then I placed my backpack in another container. I politely asked the security guard- Pereira #89082 if I have to take my laptop out from my backpack and she yelled at me and said "put everything in the bin and take the things that are in your pocket" in a rude and derogatory way. I did not appreciate the way she spoke to me in front of many people and my family. I told her that she should not be speaking to me in that way and to calm her tone and another colleague of hers- Guerra #86475 was sitting at the computer posting and got up and made her way to my belongings and grabbed my belongings and threw it and slammed it back on the track.

I was really upset how they treated me and my belongings. It was very unprofessional and humiliating. I have travelled to many places around the world and have not been treated with such pity in that way. I hope that your staff members Pereira #89082 and Guerra #86475 are talked to and trained how to talk to travellers. This is a disgrace to Lisbon, Portugal and your company Securitas.

As a Law enforcement officer in Canada and a client of yours, I was very unimpressed with the service that I was received. I have many witness who saw the incident take place. After the incident I requested Pereira #89082 for her name and she did not a knowledgeable me request and as a security guard, you are to identify yourself upon request- at least in Canada you are.

Moreover, after the incident I requested to speak to a supervisor and spoke to Supervisor #53516. I relayed to Supervisor #53516 about what happened and requested to file a complaint and he stated that it must be completed online. I then requested to have the members names and he kindly retrieved their names and employee numbers. I asked the Supervisor that I would appreciate to get an apology from the two security guards that treated me with disrespect in front of many guests and my family. The Supervisor stated that, that would not be possible since it is busy. If I had gotten an apology, I would not have put forward a complaint. I believe that the actions that your employees took was unprofessional, inhumane and a disgrace.

Based on your employees action, my new sunglasses were cracked and my laptop got a little dent. Overall, this should be a learning opportunity to your employees to never treat a guest who is arriving to your country in that way, especially when I am talking to the guard in a respectful way. I understand that at times security guards may be overwhelmed, but that does not mean that you should take it out on your guests. Again, this is a poor reflection on your company- Securitas and the international airport of Lisbon, Portugal. I hope to hear from a member of your company soon and would like to hear what actions your company will take in respect to this matter.

Thank you,

Kevin Machado, M.Ed, BASc
[protected]
[protected]@hotmail.com
Desired outcome: An apology and correspondence on what willBe done to the employees as I would hate another person experience the service received from these Security Officers.
This review was chosen algorithmically as the most valued customer feedback.
Larry the elder was directing traffic and signaled me and a car to go when I went he slammed his hands as hard as he could on my truck window. Then started yelling at me very unprofessionally. Scaring my girlfriend and I for our safety. This happened at grossmont center mall in San Diego CA. F F F F F F F F For F F F F F F F F F F F F F F F
Read full review of Securitas
Securitas
-
payment not received
I was sent to Winchester hospital to be hired as a guard by Jeremy from the Chattanooga office. I was sent to the local health clinic by Jeremy to have test done the hospital requires. I was never told by Jeremy that i would have to sit with unruly patients in the ER. I was not told this until i went to training. I immediately called Jeremy the next morning and told him i could not do this. I was sent a bill for $265.85, I was told by Jeremy this was my responsibility . I have contacted your region office in Georgia, and talked to Ashley Beard and i was told, the cost of the shots are no longer covered by the company. I was never told this by Jeremy, if he had told me this i never would have accepted this position. I have sent Ryan Frick a email and he never responded. I have also been in touch with Kori the area HR manager, no help from no one. I t is a sad day when your HR manager tells you do something, but leaves out one important fact " It is your responsibility to pay for your test, that i am telling you that you need.

Thank you
Mike Ryan
Desired outcome: The $265.85 to be paid to PathGroup.
This review was chosen algorithmically as the most valued customer feedback.
My supervisor at Merk was really unjust in my case. He goes by Martin Abdullah. I'm going through a divorce which meant I have to find a responsible sitter. I came to my boss in advance. Explaining to him my situation and, that I needed this week off. He took a request form for days off confusing it with my need. When I had just told him in advance. So I...
Read full review of Securitas
This review was chosen algorithmically as the most valued customer feedback.
I have MS and when I was hired I let her know. I was working a location and it came to my legs, stability and balance started to put me at risk as my MS disability flred. I told her on a Friday in aug I could not continue. I was put on steroids. I few weeks later she calls and was like the location has not had a security. I told her again I told her I...
Read full review of Securitas
Securitas
-
Securitas
My supervisor David Bain sexual assault me, placing the want too close to my vagina! He also threatened my job! I have reported this twice, still waiting! I still have to work with him! The on-site manager Reggie Batey overlooks what this employee did! I have been getting harassed also since I turned him in and still no answers. Reggie Batey thinks he can talk to me any kind of way and like I'm a child! He went to tell me to be quiet and let him talk! He not here to babysit! I told him I'm grown just like you, I requested a meeting with him, still has not happened! He also takes David side, he tried to move me to another shift instead of David! This makes no sense, I have two extra health problems because of this incident and I'm still getting harassed! They are trying to get rid of me on the slick side because I spoke up.
Desired outcome: Nothing has been done
This review was chosen algorithmically as the most valued customer feedback.
On 09/24/21 I visited a local federal building (tax payer owned) at 350 St. Marks Place, Staten Island NY 10301 between the hours of 1:15pm - 2pm to conduct official business. I was denied not only entry but service by 2 security employees (failed to provide me with name and ID #'s) for not complying with a mandatory (unlawful) request. They proceeded to...
Read full review of Securitas
Securitas
-
Securitas Operator
Securitas representative Mark called in an alarm to HPD, as an HPD calltaker I am made to ask him questions and am not allowed to leave questions unanswered, but the operator refused to answer all questions such as when asked for the company callback number he stated "this is my callback number", then complained about having to answer questions blaming the operator for the process and then complaining at the end stating "I hope this call is being recorded, you provided horrible customer service". I understand the questions are irritating, however we are required to ask every question and Securitas should be aware of the questions that are required to be answered by now as they call HPD every single day
Desired outcome: If the operator is new, id like for him to be taught the process of calling in to HPD and that the questions he is faced with are -required- to be asked instead of complaining about the process and blaming the HPD operator
Securitas
-
Staff member at
Security office using foul abusive language

Security officer refused to show SIA badge

Security officer asked to do body search, then didn't carry it out professionally

Security officer used threatening language

Security officer refused to wear face mask and keep social distance

Police officer said he has seen it several times and to complain

Time 22.10pm at Cairyon port

My contact details are [protected] Marc Wildes

My car reg is M8rCw
Desired outcome: Dismissal of employee
This review was chosen algorithmically as the most valued customer feedback.
I pay Securitas £60/yr for annual service of my alarm system. But they have not their part of the contract for over 16 months. Consequently I cancelled my contract. They now demand that I pay them £84 to do this and will not explain how they arrive at this figure - which their Terms of Agreement states is at "at their absolute discretion".
Read full review of Securitas
We are here to help
16 years' experience in successful complaint resolution
Each complaint is handled individually by highly qualified experts
Honest and unbiased reviews
Last but not least, all our services are absolutely free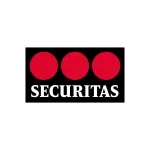 Securitas contacts