Air France reviews & complaints 121 - 73
The complaint has been investigated and resolved to the customer's satisfaction.
Air France
-
Disaster
To Whom It May Concern,

I would like to make you aware of my experience on your Air France Airlines. My party of 10 people (4 business class seats and 6 economy seats) had a terrible trip departing, connecting and returning on your airline. The personal were rude, unhelpful and spiteful.

To begin, Flight AF0007 on June 24, 2008 @ 19:10 was delayed. We were told (by the stewardess) that the connecting flight in Paris would be held since we were 10 people. At Paris a bus with a sign "Venice" on it was sent to speed us from one terminal to the other. We were told that personnel were supposed to meet us and provide priority status, so we could move more quickly through immigration etc. and get to the gate on time for Flight 1426 @ 9:50 to Venice. No one was ever sent to assist us.

We inquired numerous times if we could get to the gate more quickly, but we were told by the airport staff "Don't Worry" the connection would wait, especially since we were 10 people. Not one of the airport staff called and inquired for us, the just said "Don't Worry".

When we arrived at the gate the flight had departed. Personnel at the gate said they were never informed we were on our way. Then we were told by another employee that they never wait for passengers. I don't know if your policy is to wait for passengers that have landed and are en route or if you do not wait. (I guess your employees don't know the answer either). When we became upset, one employee actually had the nerve to say Next time they won't send a bus to the terminal- They will let us walk! Actually, sending a bus was useless since there was no one to assist in getting to the front of the extremely long immigration line.

Because we missed our connection to Venice, our plans for a prepaid tour bus and a boat ride and a tour guide was not possible before we had to board our cruise ship. So we lost our money for those excursions.

Upon our return to the United States Flight 1427 @ 12:40 in Venice was delayed again. When the delayed boarding time was finally announced there was still enough time to make our Paris connection. But then, they announced that 4 people didn't board the plane. We now proceeded to wait 45 minutes more for these people to arrive. So, do you wait for passengers or not? Now with the departure delay and the added 45minute delay for those passengers. We now would miss our connection in Paris AF0010 @ `15:55.

Previous to our arrival in Paris the airline had rebooked us on AF004 @ 20:45. Upon our arrival we found there was a flight @ 18:00 that was available. So we went to the Transfer Desk in order to get on the 18:00 flight. We were the 1st passengers to arrive at the Transfer Desk. The agent confirmed that there were enough seats on the flight for my family of 10. Again we needed 4 business seats and 6 economy seats. He did not know why they put us on the later flight @ 20:45 when there were so many seats available on the earlier [protected]@ 18:00 (maybe they didn't expect our flight to land at the time it did)

We asked to speak to the manager. At this point we were quite upset trying to explain why we had to move to the earlier flight. The Supervisor C/Rousseliere @ the Air France Transfer Desk did not want to switch us. She said we were already booked on Flight AF004 @ 20:45 and there we would stay.

We explained to the supervisor:

1) That my grandfather and his wife are in their 80's and the longer wait is too taxing on them.

2) We had 4 infants that had to be picked up from babysitters and the later flight would get us home too late to get them.

3) We required special meals and with all the delays we had not eaten for many, many hours.

She lied and said there were no seats available on the earlier flight. We told her the original agent said there were plenty of seats available. Her reply was "The agent was mistaken".

My grandfather and his wife, who were part of my party, saw the attitude of the supervisor and quietly moved to another agent. My grandfather had no problem switching to the 18:00 flight with 2 business seats. Then my sister and her father went to this agent to also get on my grandfathers' flight. The new agent was in the process of giving my sister seat numbers, when the supervisor ran over and told the agent not to give my sister seats. She told the agent to tell my sister there were no seats available on the plane. Obviously the agent had to obey her supervisor and didn't give my sister and her father seats.

After they denied my sister seats we asked how the elderly couple (My grandfather and his wife) got seats on the flight, since she said there were none. She lied again and said they were already booked from much earlier in the day. Obviously this was not true since they were on the delayed flight with me. The supervisor was not aware the elderly couple was from my family.

The supervisor then went back behind closed doors. The original agent who called the supervisor to help make the changes said "when people are insistent that Air France Policy is to not help them. They automatically do nothing to assist them".

For your knowledge the 18:00 flight had at least 2 or more business class seats available for my parents and numerous economy seats for the rest of my family. The flight was definitely not full. My grandfather asked the stewardess/steward and he counted himself.

Our 20:45 flight was also delayed. In total it took us 24 hours to get home to New York from Venice. We had not eaten in this amount of time because we require special meals that did not arrive to the planes. Since we got home so late, my grand children were not picked up on time. We also had to pay the babysitters an extra days pay for the 4 infants.
Air France
-
Discrimination re ethnicity
The head office showrooms for Air France in Rabat, Morocco, refuse to sell tickets to English speaking people. I was informed, in French, that if I can not speak French or Arabic then they will not sell tickets to me. So I did go to Lufthansa (and they NOT demand that I speak german) and they are happy to sell tickets to people that speak English. I fly long-haul every month, and have only used Air France service recently for 4 flights, because now that I understand that they do not want to sell tickets to people that speak English, there are plenty of other airlines that are happy to take care of us English-speaking people.

All I said was... "Good Morning"... and i was immediately told... "if you can not speak French or Arabic then we can not deal with you". So I walked out and bought my flights from Lufthansa. It is sad that they should have such a narrow minded way of thinking in this modern world, to practice such a policy. I do speak a little French but realized that I was not welcome, so just took my money somewhere else.
Air France is the worst airline I have ever encountered, in addition to their shady sales practice, their have the worst customer service. Check out other complaints here before you even hear...
Read full review
Air France
-
Kafka-esque refund runaround
Important info for fellow AirFrance abusees: the SECRET NUMBER for the AF refund department is [protected]. Fax is [protected]. This information is not published on their website for obvious reasons.

I am a business-class traveller to Paris with regularity. Don't usually take the time to write gripe letters and have never before posted on a complaint board. Most of the time, time is better spent in moving forward, not looking back.

AF is the exception to the rule. My first and last AF flight was in October 2007, Dulles-to-Paris. My route since has since been and forever will be BA to Heathrow, car service into Waterloo, Chunnel to Gare du Nord.

Never never ever again Air France!

It is June 2008 as I write this and I am still dealing with the refund request made for a Paris-to-Dulles return flight that AF cancelled in October 2007 when their flight attendants went on strike. Getting off the continent was a nightmare. CdeG airport looked like a refugee camp and AF staff were totally unhelpful, stunningly incompetent and gratuitously rude. Actually, I didn't mind nearly so much for myself -- a reasonably hardened business traveler -- as for the thousands of vacationers, elderly in velcroed shoes and couples with young kids from all around the world -- who were standing in the airport, simply stunned at their treatment.

AF failed to respond for months either to my emailed or mailed refund submissions or to American Express, to whom I submitted copies of my AF inquiries to dispute the full RT charge that AF had posted to my account. I eventually received a letter from Amex saying that, because AF had failed to respond to them within their time limit, they were crediting my account for the entire RT airfare. This actually was fair given that the actual cost of getting back to the US -- returning to the hotel from CdeG via taxi, another hotel night, taxi to train station the next AM, Chunnel to London, taxi to Heathrow and last-minute high-price BA ticket to get home -- in fact exceeded the total RT fare on AF.

Then, however, in April 2008, I received an email from Amex saying that AF had resubmitted the charge (for the full RT fare!) and asking for my response. Concomitantly, I received an email from AF -- a "do not reply to this automated email, " with an attachment that included no person's name, no address and no phone or email -- demanding that I explain why I was due a refund for my return flight from CdeG to Dulles on October X. They must have forgotten about the strike. I was dumbfounded. (AmEx is not blameless in this mess, but that's a different story. Would any cardholder be permitted to dispute a settled charge 6+ months later? Apparently, there is no statute of limitations on merchants' claims.)

I have again filed all paperwork and submitted claim forms, as AF has no record of previous submissions. Just received another anonymous AF email yesterday in which AF allows as to how it has my return trip refund under consideration, but advising that it will not reimburse for any costs of getting home that were significantly above and beyond their return fare because I could produce only COPIES of air and train tickets and hotel bills, not the ORIGINALS -- the originals, of course, having been submitted last October to the company on whose behalf I was traveling and which have long since been shredded in the accounting department.

I give up. The disputed amount is less than a rounding error in the world of business travel, and the company that actually bore these costs is more than fine with just letting this all go rather than waste more of my and their time. AF wins by wearing us all down. I have no more time for this other than venting through my first-ever complaint board posting, and the certainty that none of I, my family or my employees will ever again board an AF flight.

Bonne chance to all AF fliers; you'll need it!

Elle
The complaint has been investigated and resolved to the customer's satisfaction.
Air France
-
Non assistance to persons in danger
Without going into excessive detail, as it's not really necessary, I found myself about to pass out from a severe diabetic crisis at a customer service desk in CDG in Paris. I asked for urgent medical aid, and was refused by the attendant. As I was about to pass out, the rage of the other travelers around me encouraged the AF agent to do something. He called, not a doctor, but a wheelchair attendant, whom he ordered to load me onto the plane for New York. I passed out before take off, and no one seemed to have noticed, but fortunately I awoke again from the coma somewhere over the Atlantic.

Article 223-6 of the French penal code, as well as the French constitution, declare that the right of a person in need to necessary aid must be respected. When I complained about this incident Air France responded that after a thorough investigation, they had found that I was lying...seeing my condition, the Air France agent had proposed I see a doctor, and that I had refused his offer of assistance. Even if this were true, ordering someone to load me onto the plane put other passengers at greater risk, because to save my life the plane might have had to make an emergency, unscheduled landing.

No consumer or legal organization has been able to contrast the power of Air France, not even the French Police, with whom I filed charges.
Air France
-
Tortuous seating and lack of consideration!
Flight AF 267 from Seoul to Paris, which I experienced on January 12, 2008, was extremely uncomfortable. The Boeing 777 used for this flight had a seating arrangement installed for economy that borders on the inhuman. It is patently not suitable for 10-12 hour flights. It was like a kind of torture.

I am not a large person. I am just 75 kgs and I'm under 6 feet tall, but what I was expected to fit into gave me practically not moving space at all. I don't even believe in such conditions when it comes to livestock animals, and yet here I was reduced to the same kind of confinement. I find it hard to believe that anyone else could find this restricted space acceptable. Why do people put up with it?

After arriving in Paris, we transfered to a flight to Nice on what I believe was an Airbus A320. This aircraft actually had leg room, by which I mean room for a pair of average legs plus some extra space for leg movement. This kind of aircraft would have been much better for the Seoul to Paris flight.

What made Seoul Incheon to Paris all the worse was the rude and inconsiderate passengers in the row in front of me, who were French, by the way, not Korean. As soon as these rude individuals sat down they inclined their seats as far back as they would go, and that's how they stayed for the duration of the flight. That reduced my space considerably. Sometimes the guy in front of my was bouncing on his seat as if to try and force it back further.

I had to get out to stretch at one point and upon my return I looked at the space I was expected to fit in by and I just couldn't believe it. I actually went and inspected other rows to check that my seating was not worse then everyone else's.

Does Air France use such a torturous seating arrangement because it's a Korean flight and because there is a mistaken belief that Koreans are smaller than Caucasians? It is true that the Japanese are smaller on average than Caucasians, and it might have once been true of Koreans, but it is not true of the average Korean anymore, especially the males. Air France needs to adjust its policy, not just for Caucasians like me flying out of Korea, but for Koreans, too.

On top of everything an incident occurred that could only be described as discrimination. My wife, who is Korean, was like me finding the confinement of the seating hard to cope with. By the way, she is somewhat smaller than me, and even she found it torturous. The woman in front of her ignored any protest. At one point, it got too much for my wife and she asked one of the stewards to get the person in front to put her seat up. The steward simply shrugged and did nothing. However, later, my wife noticed a steward asking a Korean passenger to put their seat up at the request of someone seated behind them.

Is there a special rule for French passengers and another rule for everyone else? It would seem so because, to add insult to injury, the rude people in front of us were not even made to put their seats up during meal service. Putting seats upright is usually a standard requirement on all airlines at meal times. Why does Air France not practice this policy? Do you have any idea how difficult it is to eat a meal when the person in front of you has the seat back as far as it will go?

Another issue that made flight AF 267 a draining experience was that the video screens on the seats were not of a consistent size. It seem completely random as to who got a good screen and who didn't. Some people had new larger screens while others like me, who presumably paid the same price for a ticket, got a tiny old fashion screen that was like watching an iPod. This only added to the resentment of the conditions I was expected to endure.

Air France has a monopoly on direct flights to Paris from Korea, so I presume the airline believes it can get away with anything. However, I suggest that Air France should rethink their seating policies and upgrade their fleet. I certainly won't be taking the direct route to Paris again on Air France until I hear that conditions are better.

To learn how to improve Air France need only look and learn from the Koreans. The flight back from Paris was magical with Korean Air compared to the torture of getting there with Air France. With Korean Air, people in economy have more space. The video screens were the largest I had ever seen and the viewing selections the widest range I have ever seen. There must have been about 20 to 30 movies to watch. The staff ensures seats are upright at meal times and were courteous at all times.

I won't go on because, quite frankly, what the French could learn from Koreans, in terms of customer service, transport and consideration of others, would fill an entire book.
Air France
-
Inconvenience due to flight delay!
I was on a Flight AF1275 on 28.01.2008 with connecting Flight AF0204. The Flight AF1275 was delayed because of which I missed my connecting Flight AF0204. The Flight AF1275 was scheduled to land at 09.20 hrs, actually landed at 09.50 hrs and by the time to reach the gate it was 10.05 hrs. I had to run to my next flight Gate and I was there at 10.25 hrs but the flight had gone. If the first flight is delayed for no fault of passenger, the second flight shall wait for the passenger coming from connecting flight especially when it is a matter of just 10-15min.

My complaint is basically for the alternative arrangement made for me inspite of better arrangement could have been very much possible. I have been ask to wait for 13hrs at CDG airport for next flight. I was suppose to go to Chennai, India. The new route which was given to me was Paris-singapore (13hrs waiting at CDG & 12.30hrs flight) and another flight Singapore-chennai (2.50hrs waiting at singapore & 4hrs flight). There was a flight Paris-Dubai at 13.30 hrs and there is good connection from Dubai to Chennai by other airlines. I requested a lot but he attending officer were so rude and non-cooperative. I was given just one Sandwitch and Cold drink coupon for 13hrs waiting at airport.

I not only missed my Business schedule in India but also lost one complete day. I shall be compensated fairly for the trouble caused to me for my no mistake (except choosing Air France to fly).
I received a letter from someone named Dejan Dumik regarding a letter of complaint I sent not too long ago. After a trip to Paris for business on Air France it was discovered that my luggage was not...
Read full review
During my recent trip to INdia, I had bought a musical instrument veena and transported as a baggage in Air France. It did not make it to the airport and they had a list which said so. Now they are...
Read full review
Air France
-
No facility
My Sister Tejal Tandon flying on 24/10/07 through Air France from Vienna At to Paris Fr through flight No Af2639 which was delayed by 40mins from Vienna in which she had a connecting flight from Paris FR to Mumbai IN through flight No AF134 of 24/10/07 which was missed due to late flight which flew from Vienna AT to Paris FR.

There is no one to help her as my sister is sitting in Terminal 2B near paris de paris there is no Accommodation provided by the airline no meal given to her.

Please someone help my sister as she required Attention or we will be unwontedly have to take this matter to Consumer court.

You can call me on my cell No +[protected] / +[protected]
Air France
-
Rudeness, hostility, incompetence
Air France's employee rudeness is institutionalized. I had purchased confirmed reservations on a trip with multiple legs. Air France suddenly moved one of those legs forward by 1 day, without adjusting the other legs, so I would have shown up at the connecting airport one day late.

I caught the error immediately - then had to spend 8 hours on the phone over the next week, either on hold (45 minutes average time to get through to their so-called Customer Service) or talking to incredibly rude, arrogant and downright hostile incompetents. Eventually got through to a somewhat polite supervisor. This person demanded that I had to be issued new tickets - by the travel agency, since there was more than 10 days left. The agency told Air France that they should issue the new tickets. Eventually the Air France supervisor who directed me to go to a local airport Air France counter to get new tickets issued. When I got there - guess what?

1. They made me and my wife wait OUTSIDE their office (during posted office hours) because the supervisor was "training" an employee (in rudeness, no doubt).
2. Asked us to return in 10 minutes after she heard why we were there (standing outside, of course).
3. When we came back, the supervisor just hastily left.
4. The now-trained rude and hostile employee demonstrated here training on us, with a dazzling display of racist arrogance and hostility that would have left Inspecteur Clouseau speechless in admiration. She flat-out refused to issue the new tickets. She demanded that we send our tickets to some address in some other state. I asked for a copy of the memo that authorized that, so I had some basis for sending my tickets out to an entity who had promised nothing. She refused, saying it was an "internal corporate communication". I asked to speak to the supervisor who told her to do this - she said that person was an internal corporate superrvisor who would not speak to customers.
She told me that I was not Air France's passenger! (Because the ticket, though it said AIR FRANCE, was issued by a prominent global travel agency that probably does 40% of Air France's ticket sales!)

This airline needs to fire its Customer Service Vice-President. The natural rudeness of their employees is doing fine at showing off the quality of the airline and their nation without a highly-paid VP training them to do so.

75% of Air France staff I have had the misfortune to deal with so far, are hostile, rude, and utterly, totally clueless. There have been a very few decent flight crew, and that one supervisor, who seem to be in the wrong company.

This rudeness has GOT to be corporate policy, if it is not a national trait. Maybe they have schools (I mean "ecoles") where they teach gratuitous rudeness?
The complaint has been investigated and resolved to the customer's satisfaction.
My experience: I had booked an Air France flight from London Heathrow to Delhi (India) departing on 17 Dec 2008 and returning on 17 Jan 2009. On 17th December 2008, I was travelling by Air France...
Read full review
The complaint has been investigated and resolved to the customer's satisfaction.
If you're going to fly Air France, remember to bring a hidden tape recorder. That's because many of the promises you hear won't be honored. I can only point to my own experiences as an example. On a...
Read full review
We are here to help
16 years' experience in successful complaint resolution
Each complaint is handled individually by highly qualified experts
Honest and unbiased reviews
Last but not least, all our services are absolutely free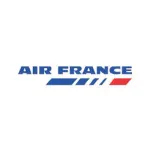 Air France Company contacts