Ahmedabad Airport / Sardar Vallabhbhai Patel International Airport complaints
30
Ahmedabad Airport / Sardar Vallabhbhai Patel International Airport
-
Parking and exit at International Airport Ahmedabad
While coming out of the parking the officers gives the receipt but that receipt are of different vehicles. He does this deliberately so I feel he is showing that one vehicle is passing number of times within the limit to 10 mins so less money goes to company and more money goes to his pocket.

I am an international traveller and I have noticed this in Ahmedabad International Airport.
Desired outcome: All parking receipt should be of the same vehicle which it belongs to.
Ahmedabad Airport / Sardar Vallabhbhai Patel International Airport
-
Traffic immorale penalty
The incident is of 05-05-2022, around 9.45 am I went to drop my relative at domestic airport. While returning after dropping, I received one message which require me to immediate make a call. As we should not dial while driving, I sided my car for a halt before main road to dial that urgent call. In the very moment, private traffic boy came and ask me to pay the penalty for stopping the car. They were also convinced that I halted for making call as the call was on. But they told that it is captured in camera so I have to pay the penalty. They advised me that I should halt on main road in the future. I am shocked and surprised the immorale cost I have paid for obeying traffic rule of not using mobile while driving. Secondly they are charging penalty as parking charge which is also reflected their wrong mindset.
Desired outcome: please refund the penalty and change the rule which enforce for breaking the law of land.
Ahmedabad Airport / Sardar Vallabhbhai Patel International Airport
-
Levied twice money for premium parking mistake on 31st March 2022
Sir, We came to drop my handicap Sister who was flying to Bangalore and then to abroad on 31-03-2022 around 18.45.we were in hurry as man with wheel chair was waiting for us. In hurry by mistake we parked our Duster car no GJ-01-RA-2650 in premium park area, When we returned our Vehicle wheel was locked by Airport Authority and they asked to pay fine of Rs 1000/-.We gave our HDFC bank credit card to deduct money. They swab the card and after some time they returned saying that they could not realized money from the card.We also did not got message from the bank on our registered mobile(They might have managed by some trick) so, we paid them in cash. Now we have received statement of the credit card from the bank and we are surprised to see that they have deducted money from the card also at 19:38:49 on name of 'shree padmavati online'.Sir, Just for a small mistake they have charged Rs 2000/- from us for a duration less than an hour. Sir, kindly arrange to refund all our money back to my credit card from where they have wrongly deducted.

Thanking you.

Upendrasinh Sarvaiya

mob 9925068235
Ahmedabad Airport / Sardar Vallabhbhai Patel International Airport
-
Porter
I landed at Ahmedabad airport on 11-4-22 @ 21:00 hrs. Ans to my surprise I didn't find any porter in the Arrival area. When asked at the Info desk, was inform that they have any porter at arrival.

At Coimbatore airport, porter are readily available, on arrivals. Though that airport is much smaller with less passengers as compared to Ahmedabad.

Do u think that only, people on Departure side needs porter?
Desired outcome: Need porters badly on Arrival.
Ahmedabad Airport / Sardar Vallabhbhai Patel International Airport
-
@ Gate no 7 International Airport Ahmedabad AC not working no cooling
3.00am we are @ Gate no 7 International Airport Ahmedabad No cooling AC not working

On mobile no 09099951142

Register our same concern.

Answer received we are sending men for to solve same problem but no person attended for AC cooling

It's very painful to us this time.

Our flight is on

5.50am to Abu Dhabi

We don't understand no body is looking at customers service.

Now days our government is more focus on public service.

Please do needful

So many old age persons are will be traveling.

Thanks
Ahmedabad Airport / Sardar Vallabhbhai Patel International Airport
-
Mismanagement for security check
Ahmedabad domestic airport entry gate is congested and security team memebr are not suffient so they are not paying attention on social distancing.

Also after check in, hanbag and person security is taking too much time. most of the passangers are not following queues and making crowd. security team should encourage them to come in proper queue and control certrain people who and not following social distancing but due to insuffieciet staff its not happening.

Taxi Hire issue:

Ahmedabad city to Airport taxi is easily available with regular fair but last 3 times I didn't get fare taxi on return journey (Airport to home).

Whenever I booked from OLA or Uber, Driver asking for tripple money and in cash. When i tried to convence them to go by rule they simple ask me too cancel the requests.

When I am checking from airport arrival local taxi and auto driver they also ask for three to four time higher than regular fare. Also they have made union and nobody wanted to go with regular fare. They are saying airport is now under private company control and they are forced to do the same. I dont think any private company encourage taxi union to do such nonsence thing.

Recent Airport visit

1) 17th Jan - Ahmedabad to Bangalore

2)18th Jan- Bangalore to Ahmedabad

3) 31st Jan- Delhi to Ahmedabad

4) 9th Feb- Ahmedabad to Delhi

5) 10th Feb- Delhi to Ahemdabad

Let me know if i can provide more information
Desired outcome: 1. Request necessory reforms on airport entry and post check-in security process by adding trained staff.2. Requesting to identify specific taxi union and regularize taxi/auto fare as per governement law.
Ahmedabad Airport / Sardar Vallabhbhai Patel International Airport
-
Domestic airport Ahmedabad, non functioning of automatic baggage scanning
After Adani's took over the Ahmedabad airport I was expecting a better management than govt. But it's more than a year things are going better then worse. Totally failure in managing the things. The bathrooms of departures are shabby, most of the taps are not working, leakage, soap dispenser not in order.
The auto baggage machine is out of order since long and passengers had to stand in long queues. Totally kios, no Adani's staff was available to handle the queues. People were fighting to rush for scanning the baggages. It is very shameful to see very poor private management like this.
Desired outcome: Immediate action should taken to start the auto baggage scanning system
Ahmedabad Airport / Sardar Vallabhbhai Patel International Airport
-
Service complaint
Hi my mother has flight today morning 19/10/2021 4:10am by Etihad airlines. I booked wheelchair for her so she can get board by help wheelchair staff. Unfortunately she got wheelchair assistant after got boarding pass and once on the way he asked 500INR and when my mother refused and said will give you 100INR as a tip than he said I will leave you on the way go by yourself unfortunately she wasn't in that position to answer as she was scared and she has to paid 500INR to him. I have just questions if they are getting paid why they are asking and secondly my mother wasn't only victim there were 3 other people faced same problem and he took 155INR from 3 people. I want to you put investigation for this. Why this happened again and again. It's so shame for this kind of this staff in our country. Please take strict action against this bribery.
Desired outcome: Suspension of that staff
Ahmedabad Airport / Sardar Vallabhbhai Patel International Airport
-
Washroom cleaning staff
I was travelling from Bangalore to Ahmedabad (in September end 2020) and used female restroom which is situated after the arrival gates. I just used one washroom and was about to move out of the restroom when a lady from cleaning staff came to me and started yelling out at me for some other washroom which had not been flushed after being used(by some other person) and she started pushing me inside that washroom and kept insisting me for cleaning the same. Being physically strong, she literally pushed me inside. I was left with no other option, than to flush it off and go away. I didn't want to touch any washroom used by anyone else out of this Covid-19 situation but that lady was so rude and physically aggressive, she kept pushing me inside (inspite of the fact that it wasn't used by me.) Highly annoyed and disappointed by this kind of behaviour of some cleaning personnel.
Desired outcome: Compensation on being insulted by a staff member for somebody else's deeds.
Ahmedabad Airport / Sardar Vallabhbhai Patel International Airport
-
Service complaint
Hand Dry paper /Wipes are not available at Terminal 2 gate 8 at Sardar vallabhbhai international airport
Also passengers ask for the same but persons available there denied for the same
Ahmedabad Airport / Sardar Vallabhbhai Patel International Airport
-
toilets
I entered a Western styled toilet in Ahmedabad airport, ground floor, and after finishing my business, I saw that there was no flush. There was not even a mug or a bucket. I finally had to manage flushing with the hand shower. There was no cleaning staff available nearby.
This is very unhygienic.
Also, the floors of the toilets are wet at most of the places.
Kindly install flushes in the toilets and keep them clean
Ahmedabad Airport / Sardar Vallabhbhai Patel International Airport
-
baggage
Hi, thia is Haaris vhora.
One of my bag is badly damaged by the airport staff saying "procedural damage" !
I just bought new bag of american tourister and ahmedabad staff spoiled the exterior with permanent marker with cross signs not only on any single side but at everywhere just because they want it to be cross-checked again.
This is the worst technique to highlight the conflicted bags. They should use some sort of stickers instead of PARMANENT markers atleast on good looking bags. My bag is so expensive and i want the compensation for this damage now !
I landed from singapore to ahmedabad on 2nd of august at around 9:30am
Ahmedabad Airport / Sardar Vallabhbhai Patel International Airport
-
immigration in the airport terminal 2
I along with my wife (she was wheel chair passenger) was traveling from Kolkata to Kuwait and my connecting flight was from Ahmedabad Airport in indigo airlines, for which I was already having the boarding pass but when we went for immigration the immigration counter staff was so horrific and insulting that we both were ashamed that why we travelling via this Airport and they were so rude that they don't know how to talk to a disabled passenger. There was wheelchair counter which they changed in between and we were first in line but they started entertaining other passenger, they made us change the queue 3 times and when I asked that I was first than they said "go I will not do now for you at all, do whatever you want "Please teach them some conduct, manners and curtsey so that they can talk politely to the disabled passenger . We need to introspect ourselves before we compare ourselves with international standards of code of conduct and with this type of dealing with international passengers we will never reach to international standards

I would appreciate if this observation of mine is taken seriously and some action can be taken and rectified so that other passengers are not harassed like this. I would personally never suggest anyone to use Ahmedabad International Airport to travel with this kind of airport/immigration officers attitude and would appreciate if I can get the feedback of this issue

Regards
CA. Rohit Agarwal
Ahmedabad Airport / Sardar Vallabhbhai Patel International Airport
-
complaint about the selling style of tea stalls.
Good morning I Sunit Kumar samal about to fly by Air India flight AI018 to New Delhi on 21.04.2019 from gate no 08 at terminal 2.
Here I find the tea stalls just attracting customers by making noise as showing they are pressing the ginger which usually tea stalls at bus stand area does .
And they are competitive to make more nosie which is a worst impression .So requesting to take appropriate actions .
This review was chosen algorithmically as the most valued customer feedback.
Hello Sir, When we do any complain to Dy. General Manager. what should be our expectation? Is that actually happen to registered any complain. You know, what's his reaction. He is always tried to hide other staff mistakes and he doesn't interested in any complain even not bother to provide any satisfaction answer and when you asked about his manager...
Read full review
Ahmedabad Airport / Sardar Vallabhbhai Patel International Airport
-
check-in counter for air india
To whom it may concern,

This is Riddhi Patel and I want to file a complaint about the service my parents received at the Check-In counter of Air India at the Ahemdabad International Airport. My parents were travelling back to USA from ahemdabad airport, when they got at check-in counter of Air India, the attendant at the counter behaved very rudely with my parents. It was February 28th, 2019 and they had flight from AMD to Delhi and they had other connecting flights to USA. So, it was a long journey and they had some food in their hand other than the carry bag. So, basically one extra plastic bag in which they just had some snacks which we always carry with us and we never had any problem anywhere. And I am not talking about USA or India, but we travelled more frequently and we had previous flights from Ahemdabad as well and they never got or I would say we never got this type service before and my parents requested that they don't eat plane food or any outside food, so let us atleast bring this food with us but that guy was very rude at the counter and he is like you cannot carry anything extra with you. But as I mentioned before, we have travelling to India and other countris, we always carry food with us in our hand and no one stopped us doing that except this guy. On Top, my dad is diabetic and he has to eat his food on time but it was very difficult for them to make that guy understand the situation because he was not ready to listen and finally, he is like if you will not throw that bag then he would not hand it over their boarding pass and they had no choice but to throw that bag. So, until my parents did not throw that food bag, he didn't give their boarding passes. Because of this, by the time they reached to USA, my dad got sick because they didn't get proper food in plane and It's all because you guys have this type of attendants working at the check-in counters who doesn't care about passenger's situation. I know I am complaining very late because I just found out about this scenario and my parents like it's okay but I am not okay with this type of rudely behavior with my parents and I would not tolerate any kind of rudeness from you guys because they can't speak up, you cannot treat them like this. They don't remember the attendant name but they were flying in AI 14. Please Look into this matter, I really feel that this type behavior should be accepted at the customer service or any check-in counters.
This review was chosen algorithmically as the most valued customer feedback.
I along with my wife were travelling by Etihad airways flight from Ahmedabad to Abu Dhabi 9W 6608 under my PNR OEUSBW. Shedule Dep 22.30 The reception by two ladies at the immigration counter was so horrific and insulting that we both were ashamed of calling us as Indians.They were so rude in even interrogation as if we were criminals asking for an asylum...
Read full review
Ahmedabad Airport / Sardar Vallabhbhai Patel International Airport
-
richskaw people standing at airport
Rickshaw people are harrassing the travelers arriving from the airport and forcefully making them sit by blocking their path, even if we deny to sit. I arrived today morning 8:30 AM from Bangalore and faced the issue. And even if we sit, they say some money and charge high. Please don't let them enter the airport, this creates very negative impression on travelers visiting Ahmedabad.

I had the issue with this auto driver "GJ 27 V 0945" you can check it in CCTV near sardar Patel statue at the airport. He constantly harrassed travellers.
This review was chosen algorithmically as the most valued customer feedback.
I was harrassed by the airport check in staff named Vaibhavi Bhatt and she misbehaved with me. They refused me to board the flight with my hand bag. Vaibhavi is very arrogant and unprofessional.she was extremely rude and would not co-operate. She refused to let me carry my Laptop Bag. This is pure harrassment and failure to follow the procedure. Please take strict action against these staff members.
Read full review
This review was chosen algorithmically as the most valued customer feedback.
On 9th put my 2 bags for security scanning for air india, operator asked me to open the bag, because it has '[email protected] inside, I replied I don't have any electronics in my bag, he said there are some batteries and cables. I said batteries aren't electronics, and cables is my heat pad for my lower painful back, I opened the bag to satisfy security. The...
Read full review
We are here to help
16 years' experience in successful complaint resolution
Each complaint is handled individually by highly qualified experts
Honest and unbiased reviews
Last but not least, all our services are absolutely free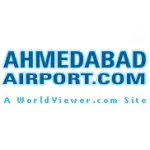 Ahmedabad Airport / Sardar Vallabhbhai Patel International Airport contacts
Most discussed Ahmedabad Airport / Sardar Vallabhbhai Patel International Airport complaints
Service complaint