Spirit Airlines complaints
274
Spirit Airlines
-
Purchasing a seat prior to flight
We recently booked a R/T flight for 5 passengers under 4 different reservations. I was concerned about the random seating and therefore purchased our seats and bags prior at the time of booking. When we arrived at the check in counter our seats were the same as what we purchased, its all good! Upon boarding the counter agent issued two of the five passengers new boarding passes with a different seat assignment. :( When we boarded we noticed 2 different people in our seats ( who didn't pay for their seat and had random seat assignments). I have contacted Spirit with many different media as well as the counter, flight attendant, customer rep at the landing airport, customer service phone line, chat line, and email... have yet to be provided an explanation or reimbursement of the cost for 2 purchased seats. I will never (mark my word) fly spirit again... I live within 45 minutes of 2 major airports who service with many other airlines. I value my money and will look for a better option that provides adequate customer service. To be honest it was only a small amount of money but it was our money and we feel that it was stolen from us for a product that we didn't receive.
Desired outcome: Would like the refund for our seats,... it was a purchase that wasn't required but made in hopes that we would be seated together.
Spirit Airlines
-
Charge for luggage
On March 6, 2022, I arrived late for flight from BWI Airport to Louis Armstrong Airport. In my haste, being 77 yrs of age, nerves on edge, using the self-service I erroneous push the wrong button. I informed the agent at the counter who told me to hurry or I would miss my flight and this error could be corrected later, not to worry it would not be a problem, but it is. I reported the error to my bank (Bank of America) and was given a credit, now it has been reversed because Spirit says it's a legitimate charge and it's not. I had one bag! It seems that taking advantage of senior citizens is the order of the day and I'm sick and tired of being victimized. Help me get my money back!
Desired outcome: Return my $65 charge that was erroneously applied.
Spirit Airlines
-
MIssed connection resulting from original flight being late and poor customer service
On Saturday 4/23/22 we had a flight from Cancun to Chicago, with a connection in Fort Lauderdale. Our original flight out of Cancun was approximately 35 minutes late taking off, making the connection in FLL tight. When we landed in FLL there was about a 30 minute delay in the baggage being available, so that we could go through customs and recheck our bag in time for our next flight. While waiting for our baggage, I asked a Spirit employee if they knew if the Chicago flight knew we were here and would they wait for us. She could not give me an answer. I asked the same question again as we were trying to get through customs. Again, no answer. I was told that when we go to recheck our bags, if they take our bags, then we will make the flight. If not, then we missed it. We cleared customs at 1633 and attempted to take our bags to be checked and were told that our plane already left It was supposed to take off at 1633. I asked if they could double check that the plane had indeed left, because there were about 12 of us on the flight from Cancun who needed that connection. I was directed up a flight of stairs to a Spirit agent to rebook a flight home. I was orignially told there were no flights out of that airport for 2 days. I was then told there was a flight out in a few hours, but only 2 seats available. There were three of us, one being my son, so I could not take that. I asked to have other airlines checked and was told she could not do that. The agent was so rude and disinterested in helping us, I could not believe my eyes. We went to another Spirit agent to see if they could look at other airlines. While waiting for that agent to see what she oould find, I searched on my phone using Google flights and saw that there was a flight out of FLL at 1948 that had about 12 open seats. I showed it to the agent and she said she was unable to view that and could not help me book it. Because I was desparate to get my family home, I booked it myself planning to address it with Spirit after the fact. When we got to the gate, there were other oassengers on this flight who had missed their connection with us. Their flight was booked by the Spirit agent at no cost to them. I have since contacted Spirit by phone and was told they could not handle that type of complaint by phone and was directed to the website. I filed the complaint online as requested and was told it could be 30 days. I have still not had my complaint or reimbursement addressed, however, today I got a survey from Spirit asking me how the customer service regarding my complaint was. So I have filed another complaint, but I am at my wits end. I can't seem to talk to anyone or get any resolution to my issue. This is hands down the worst customer service I have ever received. I am beyond frustrated.
Desired outcome: Reimbursement for flight home, as missed connection was due to Spirit airlines and not due to any fault of ours.
Spirit Airlines
-
Cancelled flight
Had a flight canceled on Easter Sunday which forced me to spend an additional $500 to get home. They said they will not reimburse me for the expense incurred. They to me to email their corporate office on their chat platform via clicking a link. When I clicked the link it went to their homepage which doesn't give an option to email. Very frustrating that they canceled with no notice or explanation now I am hoping they will refund the ticket that was canceled.
Desired outcome: I would like to be compensated for the difference in the flight that I had to book to get home.
This review was chosen algorithmically as the most valued customer feedback.
On April 04, 2022, my family and I were booked on a flight to leave out of St. Louis, MO to Las Vegas, NV at 7:45pm after multiple delays with airplane parked outside of loading zone they cancelled our flight at 9:30 pm because they had no flight crew. OK, Spirit employees made an announcement stating flight was rescheduled for same time next day and we...
Read full review
Spirit Airlines
-
Questionable Spirit charge to my bank account
April 10, I received a $20 charge posted to my bank with Spirit Irving, Texas; on order location debit. I am in Ohio, have not flown in a couple weeks and do not know what this charge is for. If this is for a Florida to Ohio ticket, it was paid in full at time of reservation. If it is for the beverage I ordered, it is shameful and confusing the charges aren't collected in a timely manner. Will appreciate an explanation of this charge. Thank you.
Desired outcome: Refund to my bank or explanation of the charge
Spirit Airlines
-
I believe I got overcharged for a carry on bag that I was unaware of.
I was under the impression that I had a carry-on bag with my flight I called and it was confirmed weeks before my flight on from Detroit to Florida on March 28, 2022 to April 2, 2022 when I went to check in online I noticed that I had no carry-on and I could've added it for 60 something dollars I called to make sure I didn't have a carry-on and they informed me that I did not and charged me $150 for one carry-on which I think is outrageous. Had I been informed from the representative on the phone that I could do it myself for a lot cheaper I would have. My confirmation number is QL4Q9X. My email is [email protected] Thank you for your time.
Desired outcome: I would like a partial refund for my carry-on bag I would like to be charged for the fee I would've been if I would've done it online because I was not informed that it would be more than double for them to do it for me over the phone.
Spirit Airlines
-
Reservation website changes your dates
I enjoy traveling with Spirit. But haven't traveled in a while. They have a new(ish) reservation page that is very badly designed. You can go verify what I am experiencing. I am using Edge browser. I've made a recording, see below.

First problem, Spirit has the departure and return selection in one single date field.

1. Select the date field and a calendar appears.

2. scroll to date you want to depart. In my case, June 20.

3. Despite clicking June 20, Spirit does not recognize my selection. The date field does not change. Even though their calendar shows that I've selected June 20th (it's highlighted with a yellow circle)

4. So I click June 20 again to get their date field to populate. It now shows me traveling June 20th AND RETURNING June 20th.

5. Because I had to double-click, the calendar has gone away (collapsed). SO I open it again to select my return date.

6. I click June 28th and a yellow circle highlights June 28th. Again, date field does not update with my selection, even though it is highlighted with yellow circle.

7. Inorder to update date field, I need to double click June 28th.

I proceed to checkout. When I get my flight confirmation in email, it says, June 28 to June 28.

Spirit automatically changed my dates to be the same, despite me entering 20th to 28th.

After MUCH experimentation, I discovered the only way to get this date field to work. You need to click leave and return dates together, before calendar closes. EVEN THOUGH THE DATE FIELD WILL DISPLAY THE WRONG DEPARTURE DATE while you are doing this. I work in the computer industry, and this is a terrible design. When someone clicks on something, what they clicked on should display. This poor design resulted in my leaving and returning the same day because the website changed the outgoing date on me. Spirit rep I chatted with could care less.
Desired outcome: I want our original selected departure date! Spirit wants to charge me another $980 to change it. Not sure where they got that figure.
Spirit Airlines
-
unauthorized charge
I think it's very disrespectful for a big name company to make discounts on my card without authorization. I traveled with Spirit in March, and soon after returning to my house, a surprise. the company deducted, without my authorization, the amount of 3.50 in my account. It's not much, but if you discount of 1000 passengers a day, Will be a lot of money . I also went on the web and researched and saw several reports of people who were also harmed. I came here to leave my dissatisfaction and I hope they return the value to my card ending in 8525 . my contact email is [email protected]
Spirit Airlines
-
Canceled flight still no refund
On December 31, 2021 I had booked a flight -Denver to Los Angeles. I had been informed that I could cancel the flight for a full refund if I did so before the plane departed. A massive snowstorm occurred and I could not get to the airport. My driver said he could not continue about halfway to the airport so I had to spend an extra night at a hotel. I could not reach the spirit airlines at all and found out via website that I could reach them by text. For over 10 hours I texted and waited and texted and waited. All the time the text reply I received said someone would answer soon. No one ever answered. I continued to try to speak with someone but there is no phone number where you can actually speak to a human. I have tried many times to resolve the issue and this is incredible to me. How do you fly people around and yet have no way for them to reach you? To add insult to injury they actually charge me $38 plus for a flight I was never on. I want the $304 refunded and I will never ever consider flying with this horrible airline again.
Desired outcome: Refund my money $304
Spirit Airlines
-
unknown additional charges
I purchased airline tickets and within 24hours i made a change. I called Spirit and explained I needed a different return flight. I paid difference and specifically was assured there was no other fees/charge. However, I noticed on my credit card and invoice they built in a $25 charge. I called Spirit and they said there is nothing they can do about it and I shouldn't have NOT been charged
Desired outcome: Refund the $25
Spirit Airlines
-
Customer service
Don't fly Spirit I was treated like a dog I just had back surgery The travel was very hard for me. I am still in pain I requested a wheelchair and was also in My reservations with a service dog I was there 2 and half hours early only to be sent in a Cust service line I was now running out of time my flight was leaving soon. Keep in mind I had a direct flight, but it was cancelled, given another flight I told them I had been waiting 2 hrs now without a wheelchair and i needed to board they just said we will help you when it's your turn! Long story short I missed the flight I started in Orlando Fl and was going to Myrtle Beach SC was given a 3rd flight from Fl to NEW YORK! 3 hours lay over then NY to SC Wow got a wheelchair at last! So, for an hour and a 1/2 it took me 11 hours to get to where I was going! Never agin Spirt Sucks!
Spirit Airlines
-
Unauthorized credit card charges
I rec'd an unathorized charge of $69.95 on my Fidelity credit card. I investigated through my credit card company, and they said it was for a membership fee for which I did not sign up. I called the 800-772-7117 number on my c/c statement and was on hold 25 minutes. They transferred me to Gustavo (?) who hung up on me.
Trans Date - 9/25/21 Posted 10/13/21 - Ref#0231

Sheri Casenave
3146 Calhoun Way
Stockton, CA 95219
Desired outcome: Refund of $69.95
Spirit Airlines
-
Fraud charges of seat fee - never booked a ticket for 12/2/2021. Reimburse 69.00
on 12.2.2021 I was charged a 69. seat fee . I did not take spirit on that day. After a bank investigation, it is said the this was an online transaction. Please advise how I can pay for a seat when I did not have a ticket or fly your airline on this day. I am requesting you refund the monies at once.
How do you charge for a seat with no ticket.

Please close any account I have had in the past with Spirit airlines.

Shelia Marsh-Hamil
678 951-7843
[email protected]
Desired outcome: Refund my bank account and close account immediately
Spirit Airlines
-
Cacellation
I cancelled my flight before the 15-day mark which equalled $39 per person. No problem...then their automated system told me that my refund was less than the cancellation/fees and they would credit me $54. So, this means that they did owe me money but they decided to keep it and give me a few months to rebook to use my credit. I called "customer service" who told me to complain to get the money back. So, I went to complaints and they told me sorry I was misinformed and that I did not qualify. I think they should give me my refund of $54 and not rip people off knowing that most will not rebook and they can keep the full fair.
Desired outcome: refund for the credited amount
Spirit Airlines
-
Spirit Airlines Flight Issue (Las Vegas to Philadelphia)
Hello,

Confirmation #: NGY1TJ
Passenger Name: Rushikesh Shah

I was scheduled to fly on November 18th and had a flight from Las Vegas on Nov 18th at 10:40 PM (as seen below). As you can see I already paid for the check in bag while making the reservation. The Spirit Airlines lady at Orange County airport had allowed me to take this bag as a carry-on since I had already paid for the check in luggage and she could not check in my bag at the Spirit Counter when I went there to get my boarding pass. In Las Vegas, Debbie (don't know her last name) who was working at the Spirit Airlines boarding Gate (photo attached) forcefully did not allow me to board the flight. She was extremely rude and had made up her mind of not allowing me to board the flight. In less than a minute of talking to her she asked the other guy (photo attached) to close the gate. I also tried to show her the receipt which had the checked in bag payment information which she did not bother to look at. Debbie issued me a boarding pass for the next day's flight which was on November 19 at 10:40 PM (24 hours after my flight that day). I could not wait to take the flight the next day since I had work to complete in Philadelphia on November 19th noon.

Original Itinerary:

image.png

image.png

New Itinerary after Debbie did not allow me to board and issued me a new boarding pass for November 19 10:40 PM flight.
image.png

I talked to the customer care team that night itself. (See the email that I received from your team below). Spirit's customer care team confirmed that she will be cancelling my November 19th flight from Las Vegas to Philadelphia so that I don't have a "No-Show" on the flight. She also said that if I had the "No-Show" I would not be able to file a complaint. Hence, I confirmed that she could cancel my ticket as I definitely would not be able to wait for 24 hours in Las Vegas. So I am pretty sure there was no scenario of "No-Show".

image.png
I had to book a new last minute ticket from Las Vegas to Philadelphia at 1 AM on November 19 which cost me another $218 dollars. This was not at all my fault. Even other passengers waiting at the gate tried to talk to Debbie and the cops who had come there to resolve this issue. All of them told the cops what Debbie did was completely wrong, rude and impolite. Even the cops told me that they have seen a lot of similar issues at Spirit gate.

See my United Airlines itinerary.

image.png

I was very upset by the way the situation was handled by Debbie and the Spirit Airlines staff at Las Vegas airport. Without any fault I had to go through so much harassment. My travel plans got disturbed due to this incident.

Would appreciate it if the strictest actions were taken against Debbie (don't know her last name) working at Spirit Airlines in Las Vegas airport.

Also I would want to get a refund for my entire flight and also would want to get reimbursed for my United Airlines ticket that I had to buy at the last minute.

Let me know if any other information is needed.

Thanks,
Rushi
Spirit Airlines
-
My seating and destroyed luggage.
ON Nov.22nd I was on a flight from mco to ric. I paid extra for an upfront isle seat4C. A young woman entered said she had the window seat 4A that left the middle seat empty. Just before the plane door was to close a very large couple got on, she said I have seat 4B which was between the young woman and me. She said I don't know how this is going to work (because of her weight) she sat down in the seat and was bulging all over, it was not a good flight. I thought if you were a certain weight you had to pay for 2 seats.
We arrived in ric and I went to retrive my luggage this suitcase passed me twice before I realized it was mine, both handles were torn off. It was a late flight and I didn't look for someone to make a complaint because my son was waiting for me. I did fill out a survey for Spirit air lines, but have not received an answer about this from them. Can you help me some how?
Desired outcome: A reimbursement of some kind, for a lousy flight and damaged suitcase. The suitcase was not new, but very usable.
I hope, I will get some kind of an answer from this report.
Spirit Airlines
-
Cancelled flights
Do yourself a favor...avoid this airline like the Covid virus! I arrived two hours before my departure time of 4:50 pm. Snaked through the TSA line for 45 minutes and by the time I arrived at the gate, Spirit had already announced a 1 hour delay to 5:50. No problem yet. After another hour, they announce another delay. This time, they say we'll depart at 7:30 pm. Hmmm, this is not feeling right. Sure as can be, after another wasted hour they cancelled the flight. So, I wasted gas driving to Orlando and back, lost the parking reservation amount and then noticed I received and email from Spirit offering to make it right and please try them again. They offered a $50 voucher for "any flight". Unfortunately, they have so many terms and conditions that make it impossible to use. I tries to rebook my exact same itinerary for November 11th through the 14th. Oh no, no, no! The voucher is not valid for that flight. All and all, the voucher is worthless. As is Spirit Air!
Desired outcome: To alert others to this sub-standard airline
Spirit Airlines
-
Returned flight from PR to FLL cancelled while traveling with 6
Hello, I traveled to PR with my family of 6 (one who is disabled) to celebrate my Bday. On our day of departure 8/2 we were greeted by airport officials to let us know that ALL of Spirit's staff, agents, personnel walked out of the job due to a strike. The only option offered was to call Spirits 1800 number and find a solution. Wait time was over 5 hours. Airlines did not have any available flights on that day and prices were out of my reach the following day forcing us to stay a total of two more nights in PR. These two days cost me an astronomical amount that I cant afford. I have had to borrow money to make ends meet. I sent a complaint along with backup for all unplanned expenses thru their website and via FEDEX demanding a full monetary refund of $ 3, 330.77.(Total expenses for two days for 6 individuals was $ 4, 427.51 less a miserable vouchers by spirit of $ 1, 096.74 ). I have yet to hear from Spirit.
Desired outcome: Full monetary refund of all unexcused expenses
Spirit Airlines
-
Advantage program
I found a recurring charge of 16.99 a month since back in 2019 because that is as far as I can see on my credit card site. Then I found a second one for the same amount and when I called the number, they were both connected to spirit airline as TLG*GREATFN and TLG*SHOPPER so I know they have gotten me for over 815.00 and maybe more. If you look at their website, it says that it is a 9.00 a month charge to join so why 16.99? or actually 34.00 a month! Here is information on their website which demonstrates 9.00 [3.4. At the completion of the original enrollment period, Members will be automatically charged an annual fee of $69.95 for annual membership in the Club. Such annual fees are nonrefundable, not withstanding Member's cancellation of membership in the Club.]
Desired outcome: I want 815.00 sent back to my account
We are here to help
16 years' experience in successful complaint resolution
Each complaint is handled individually by highly qualified experts
Honest and unbiased reviews
Last but not least, all our services are absolutely free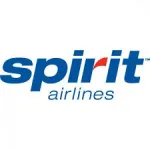 Spirit Airlines contacts