ACME Markets complaints
141
Newest ACME Markets reviews & complaints
Cashier- Rye Brook 261 South Ridge Street NY 10573
November 22nd, 2023

I keep having terrible experiences in your Ryebrook store, with one of your cashiers, Lisa, she is inviting people to her line to complain and gossip about people's personal life's, it's not nice to have to listen to when you are a customer waiting behind in line. I find this behavior in the workplace, absolutely unprofessional during working hours, causing defamation of people's character.

Also, unnecessary errors, slowing of the line, especially during holiday season.

Thank you
Claimed loss: Errors, defamation of character
Desired outcome: Please help resolve this ongoing issue
Chicken pot pies
They were perfect in beginning now price higher crust & chicken are excellent but they put no gravy no vegetables it is dry no effort to make it the way it should be prepared charged more but get less most are flat & undesirable I hope they can fix this cause there pot pies were so good please make them juicer & more vegetables please thank you this been going on for last 5 months as time goes by never changes I buy some every week just disappointed ☹️
Desired outcome: Please make them better
Customer service phone
I called customer service today because I had over $500 in purchases towards free turkey but was only showing $199. Person I spoke with said problem might be that I had two separate accounts and she was going to link them. Then she asked me for info on receipts which I repeated twice but she then asked me to send her copies. I asked her to email me so I had email to send these to. Anyway result is she never emailed me. My purchase towards turkey now shows $0. I've been a customer for over 23 years but this is unacceptable. If this isn't resolved I will switch to Stop n Shop or ShopRite. Lots of choices. Signed Marjorie Irwin. [protected].
Desired outcome: Free turkey resolution and confirmation my account is set up properly.
Is ACME Markets legit?
ACME Markets earns 91% level of Trustworthiness
SAFETY NOTICE: ComplaintsBoard has analyzed ACME Markets and determined that it has perfect credibility and is completely trustworthy, with a legitimacy rating of 91%.
We found clear and detailed contact information for ACME Markets. The company provides a physical address, phone number, and 2 emails, as well as 2 social media accounts. This demonstrates a commitment to customer service and transparency, which is a positive sign for building trust with customers.
The age of ACME Markets's domain suggests that they have had sufficient time to establish a reputation as a reliable source of information and services. This can provide reassurance to potential customers seeking quality products or services.
Acmemarkets.com has a valid SSL certificate, which indicates that the website is secure and trustworthy. Look for the padlock icon in the browser and the "https" prefix in the URL to confirm that the website is using SSL.
We looked up ACME Markets and found that the website is receiving a high amount of traffic. This could be a sign of a popular and trustworthy website, but it is still important to exercise caution and verify the legitimacy of the site before sharing any personal or financial information
However ComplaintsBoard has detected that:
While ACME Markets has a high level of trust, our investigation has revealed that the company's complaint resolution process is inadequate and ineffective. As a result, only 0% of 141 complaints are resolved. The support team may have poor customer service skills, lack of training, or not be well-equipped to handle customer complaints.
ACME Markets's website has revealed that it is not properly optimized for search engines. This could be a red flag indicating that the company is attempting to hide its activities from the public.
ACME Markets protects their ownership data, a common and legal practice. However, from our perspective, this lack of transparency can impede trust and accountability, which are essential for establishing a credible and respected business entity.
We conducted a search on social media and found several negative reviews related to ACME Markets. These reviews may indicate issues with the company's products, services, or customer support. It is important to thoroughly research the company and its offerings before making any purchases to avoid any potential risks.
Our Verdict: ACME Markets is highly recommended company, but beware of poor customer service. Their 0% Resolve Complaints rating is a cause for concern. We advise using their services securely and reviewing complaints beforehand.
I am complaining on poor service by employee Jayson Monteleon.
I am contacting in order to make a complaint on employee at Yorktown Heights, NY, Jayson Monteleon. As I was approaching the register I was bothered by his harsh tone. Not only was he disrespectful but was on his phone while slowly checking me out. Furthermore leading to poor service. This has been an ongoing issue and I believe the morale and poor service will lead customers away.
This review was chosen algorithmically as the most valued customer feedback.
I saw the price as $3.99/pound, but at check-out the salesgirl scanned it and the price is $5.99. I came back to take a picture of the grapes with $3.99 and showed her. She zoomed it and showed me the tiny price at the bottom which read regular $5.99. She checked for coupons but this was not applicable. She said it was not her fault and not my fault, either. I was really frustrated.
Read full review of ACME Markets
This review was chosen algorithmically as the most valued customer feedback.
Dear Acme Corporate Customer Service, On Tuesday , September 4, 2023 I visited the Acme Supermarket located on High Street, in Mount Holly, New Jersey at approximately 6:30pm. Upon entering the store I needed to go to the lavatory first before shopping or purchasing anything, I noticed a female employee looking at me when came in as I had a bag in my hand...
Read full review of ACME Markets
Service.
I just left the Acme at 5th and Spruce street in Philadelphia, 19106.

After purchasing $30 worth of groceries I decided to pick up some cigarettes too. I average trips to this Acme 3x weekly and spend about $5-600 per month.

When I got to the cigarette counter the gentleman there said he wasn't authorized to sell cigarettes. He then called a woman (manager) in the store to help me. This manager informed him to tell me cigarettes could not be bout until 8:00am. It was 7:53 exactly. I'm beyond disappointed in this service for a loyal customer.

There is a Giant store about the same distance from my home. Perhaps they would appreciate my business going forward.
Desired outcome: You can decide. I'm beyond disappointed in this service for as loyal as I've been to you.
Mold / Mildew in Dairy department freezers (Milk area)
I am a regular customer at the Acme located in Midland Park, NJ, on the corner of Goffle Road and Lake Avenue. I noticed a large amount of mold / mildew located at the bottom section (very visible) of the freezer containing all of the milk products, and this is going on month two (2) since I alerted the customer service / manager of the store. To date, it seems like the freezer has not been cleaned and I worry that this can pose a health hazard if it continues.
Desired outcome: If the store can please take action in taking care of this mold / mildew problem. Mold should never be present, especially in areas where dairy products are housed.
This review was chosen algorithmically as the most valued customer feedback.
Hi, my name is Hua Chiu and I was shopping at ACME Boonton today around 12 Noon. When I reached Deli section for some slice turkey and cheese, there were no one around, so I showed African American employee my phone with three items that I needed, and after maybe two minutes, he said ok, he got it, I ask are you ok with them, he said he got it. After a few...
Read full review of ACME Markets and 1 comment
This review was chosen algorithmically as the most valued customer feedback.
Placed a curbside pick up order with your Beach Haven store last week for 4:00 pick up today 7/22. I called at 3:50 and was told my order was ready. Arrived at 4:00 and parked where instructed spot 5. Waited 20 minutes, nothing. Called the store and they told me it's on it's way out the door. Waited another 20 minutes, nothing. Called the store again and...
Read full review of ACME Markets
This review was chosen algorithmically as the most valued customer feedback.
I visited the Acme market on in Maple Shade New Jersey. The one on Main Street in Maple Shade. I love going to that store because everyone is always so nice to me when I asked about a product. The store manager came over and was so snippy to me. I asked for the price of cherries because they came up too much money and I thought there was a coupon for them...
Read full review of ACME Markets
This review was chosen algorithmically as the most valued customer feedback.
On Tuesday evening July 11, 2023, I stopped by your store located at 124 Morton Ave, Folsom, Pa. around 8:15 pm. I initially wanted to purchase some sliced fresh turkey from the Deli section but when I arrived, the associate was cleaning and he told me the Deli was closed. I was disappointed but resigned myself to returning the next day, on my way out I...
Read full review of ACME Markets
This review was chosen algorithmically as the most valued customer feedback.
At the Blairstown NJ Acme typical situation of the shelf price not being correct. 1. The 3 head lettuce on the shelf was priced at 2.49. There were three rows of pricing set vertically all showing the $2.49 price. 2. The lettuce came up at the register at $3.99.3. I checked out of the self server and checked and photographed the 4 rows of pricing row...
Read full review of ACME Markets and 1 comment
OTC Grocery
I have Horizon NJ Totalcare (HMO D-SNP. I have the extra Benefits card, a debit card. I have the list of approved foods that I am allowed to purchase. The list has approved ALL NUTS. At first I was buying the unsalted peanuts in the shell, they are healthier than salted. Now all of a sudden they will not go through. Please fix this. The dates now are every time I go shopping at ACME Markets.
Desired outcome: Change it back so that I can buy the unsalted peanuts in the shell. Thi form will not allow me to send a picture of the approved list.
Told to go into unattended aisle by someone in alcohol-supported aisle without any customers..
l shop at the Bryn Mawr ACME at least once a week, usually on Sunday afternoons. I need to drive an additional 10" to get to it, since my closer local Giant store is always too busy and I hate waiting in line for long periods of time. My experience with this ACME store is normally pleasant with reasonably quick checkout lines.

This Sunday, March 19 at about 4:45 PM, the attendant at number 5 aisle, told me to go to number 2 aisle, (where there was no attendant there). Then he told me to go to #3 after I told him there was no one there at # 2. #3 aisle had two people already in line. There was NO ONE in this man's aisle(the #5 aisle attendant) and I was in a bit of a hurry with a lot of groceries. Why do I have to wait longer, spending more money than most people, just because I didn't buy alcohol on this particular trip? Is this Acme's regular practice? It was not an alcohol-only line, but a line for those who wished to buy alcohol along with groceries...so why was I shunned from buying my groceries in this man's aisle? It should be noted that there are 2 aisles devoted to alcohol purchases in this store and #5 was the only one open, but again, no one was purchasing alcohol at this time.

This is poor customer service in my opinion and there didn't seem to be any manager onsite to complain to at the time, nor did I have the time at the moment to complain. This man has told me to go to a different line before, but I understood a little better at the time since there were more people buying alcohol at that time when I was shopping. I think this particular ACME should review individual employees and their willingness to help customers get through their purchases regardless of whether or not they are buying alcohol.

I may or may not go back to this ACME as right now I am astonished that you have employees who treat customers like this. This man was older but I am a senior too and still work a full time job. This is blatant disregard to a regular customer and I just want someone at ACME to know about it.
Desired outcome: Someone to speak to #5 aisle attendant at Bryn Mawr Acme on Sunday, March 19, 2023 just before 5 PM...about full customer service.
Driveup and go service
I ordered a Pickup and Go ordered today 3/14/2023 and scheduled pick up for 6:00 as the time slot was offered online. At 12:57pm I received a text from "Lily" advising that she leaves at 5:00pm and will not be able to bring my groceries out to the car but I can pick them up at the counter. I replied to the text and advised I have severe arthritis and am not able to walk far which is why I selected the pickup and go option. I requested a cancellation since the service I was expecting was not available. Lily then said the order would cancel itself if I didn't pick it up.

I wanted to make sure the order was actually cancelled so I called the store. I advised that I was speaking with someone via text and wanted to make sure my order was cancelled. Lily said I was speaking with her. I then said I just wanted to call to make sure we had a clear communication.

In my opinion she became aggressive with her tone and dismissive as she continued to interrupt me. I tried to explain I was not trying to be difficult but wanted to make sure I wouldn't get charged for the order. Again, she continued to interrupt me and said she's the only person who brings the orders out and she's leaving at 5:00. I asked her to lower her voice and that there was no reason for her to be aggressive with me. I then advised I would like a refund and that I would not use this store again.

Lily then said I she doesn't want me to use the store again. I said I was going to file a complaint with corporate and she sarcastically said "good luck. I'm going to call them myself." She then hung up on me. I immediately called the complaints department at [protected] and spoke with Ryan.

Ryan was not very supportive and I'm sure he is a person to collect the information, but he appeared distracted while speaking with me. There were long pauses between his responses. I had an emotional breakdown as I've been recently diagnosed with arthritis and this is all new for me. Not being able to walk regularly for long periods is an adjustment within itself. To then have to deal with a person who opted to work with the general public and not appear to have any foundational customer service skills is disappointing.

My family has been Acme customers for years. I recall my great grandparents getting chicken after Sunday service at the Acme in Oxford, PA. I am shocked and appalled at the level of service received from your employee today and equally disappointed in the call to the complaints department.
Desired outcome: To ensure I do not get charged for the order I placed today. Also, additional customer service training for Manager Lily and sensitivity training for Ryan in the complaints department.
Cashier named Dhara
She is extremely rude and unprofessional she literally threw the receipt at me with a smirk on her face yesterday she was the only cashier open unfortunately. When I went to use my card I wanted cash back she turned the machine around and can Eller my cash back she then told me to go use the atm. She didn't help bag one thing and started another order before I was done p,ease address this as I am not the only customer she has been disrespectful to
Desired outcome: She needs to be re trained
no help in Midland Park
I went to the Midland Park Acme and was looking for scallions. There was no employee in the produce department. I asked the nearest Acme employee, apparently a meat department employee, who without looking said that there was someone in the produce department. I politely mentioned that there was no one and he walked over to the produce department and saw that I spoke the truth. He went to the back office and reemerged 5 minutes later, did not come over to me in produce, and went back to the meat deaprtment like I did not exist. I waited for five minutes, and no one came, so I left. Wholly unsatisfactory.

People have choices about where they shop. I will shop elsewhere.
Desired outcome: Train you personnel to follow and make sure the customer gets what he or she needs.
"Light Cream"
this product has a shelf life of 30-45 days (dairy product)

90% of the times I try to shop at ACME stores

the shelf is empty.

I am fed up with the apologies, excuses

Store Location: FOULK ROAD & NAAMANS ROAD, 19810

store location: CONCORD PIKE, FAIRFAX, 19803

IRONY: THE LARGEST DAIRY IN STATE OF DELAWARE IS LOCATED WITHIN 2 MILES OF BOTH STORES, Concord Pike, Beaver Valley Rd.

Customer service failure
Desired outcome: Corporate Management must expose the problem, news mediaExpose the "FOOD RATIONING" that's taking place
Employee
I stopped in at Acme #21 in Green, Ohio. because it was on my way home from work and I just needed an onion and a few more things. I was also hoping to find a new to me store to visit more frequently since I'm new to the area . I was impressed with the appearance of the store and the selection of food. I was considering making this my main store for groceries. The checkout lines were very long ( only 2 cashiers) so I went to the self check- out, which is something I usually want to avoid. I didn't realize I needed a loyalty card to use the machine. I saw the sign that said "card only" I thought it was referring to my payment. The employee overseeing the line rudely told me I needed a loyalty card. She scanned one that she had in her hand and rolled her eyes as she did so and pointed to the sign. I was about to self- check my onion but since I didn't know how to do this without a barcode, I decided to leave the line. I'd rather wait in a long line and pay more money than to deal with a rude employee. I did, after paying super high charges, apply for a loyalty card- but IDK if I will be back …..
Desired outcome: Train employees to be kind
Collect Your Trust Badge
Be recognized for outstanding customer service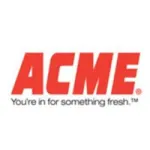 ACME Markets

contacts
We are here to help
19 years' experience in successful complaint resolution
Each complaint is handled individually by highly qualified experts
Honest and unbiased reviews
Last but not least, all our services are absolutely free