Abella Mayfair complaints
294
This review was chosen algorithmically as the most valued customer feedback.
Hi, Like other facebook visitors, (On dec 22nd-16) I was promised a free trial cream for controlling wrinkles. I was prompted to a page to pay only for shipping $3.95, I received the confirmation for $3.95. On jan 6th, I received the package. On dec 10th, I notice a $99.00 charge on my account. I called abella mayfair office, directed to the billing...
Read full review of Abella Mayfair
Abella Mayfair
-
not a free trial - scam alert - bait and switch
This company tries to sell you a free trial and then pulls the rug from under you. They promote that you will get a bottle for a small shipping and handling charge what they don't tell you unless you dig through their terms and conditions is that you just signed up for a subscription and they're going to screw you for $99.95 usd in 14 days after you order, and every 30 days after that.

I ordered the rapid wrinkle cream and the maximum moisture cream on december 5th and got an e-mail from them that I was charged us$3.95 and us$4.95 respectively, then on december 21 I got charged without any notice $123.49 cad and $137.66 cad on january 1st. When I called I finally found out that I was signed up for a subscription service and that they refuse to refund me for the service that I never wanted nor the service that was sold to me.

Oh and on january 8th they charged me again this time $122.03 cad.

On their site you will not see any mention of a subscription or a $99.95 charge unless you scroll all the way to the bottom and click the grey link on the light grey background that says "terms".

They'll hide behind the legality of what they do but make no mistake it is a scam and they will not refund any money because they hid it in their terms.
Abella Mayfair
-
free sample not being delivered -
products ordered on 2016 December 24. Charged 6.88 + 5.49 (2 separate shipments). Products not received. 2017 January 07 charged $122.35 + $135.96. Called Abella Mayfair on 2017 January 09. Cust Serv advised me the product had been delivered to my address (box #) on 2017 January 03. She advised me the $122.35 & $135.96 would be reversed. She sent me 2 Emails (have not seen them processed yet). On 2017 January 10 I checked with Canada Post - Nope not delivered. I called the company back. They said the product was held up at customs and they could not (would not?) reverse the shipping charges (6.88 + 5.49)…… Still don't know if they are processing the credit like they told me they would? Not a happy camper. Was willing to give the product a try…. Take my advice …. Don't be mislead by this company.
Abella Mayfair
-
produits non commander et facturer
J'ai commande des essais de creme ..et maintenant sur ma carte de credit des montants sont inscrit sans que j'ai consenti a ces article que je n'ai pas demander. Je demande un remboursement .Vous pouvez me rejoindre au tel:418-727-0547. De plus je n'ai rien recu...DCAnaturalhealt et beauty order, Je veux me desinscrire de ces envois...C'était une publicité d'echantillon...non pas un abonnement...J'attends une reponse bientot et je porte plaine a la protection du consommateur pour fraude de votre part, date 5 decembre 2016, , , , une autre facture sur ma carte du 19 et 21 decembre 2016 au montant de 124, 68 etn137, 66, , , , veillez rayer ces montants sur ma carte dans les plus brefs delais. [email protected]
Abella Mayfair
-
anti-wrinkle cream trial
I will report my full story once I am finished dealing with the company and with my credit card company. for now suffice it to say that it reads very similar to every body else's story.
One point I want to mention right away: I had entered this draw originally following an survey by email done by my Internet provider, Primus Canada, or so I thought. They asked for a survey in regards to their services and offered the option to enter a draw. Today I called Primus Canada to let them know about the nature of this company. Then it turned out that Primus never offers prizes for their surveys. IE the survey email was a scam.
I noticed another complainant mentioning that they entered the draw because of an offer by their Internet provider.
If this happens to you, let your Internet provider know!

A thought which came to mind is that Canadian victims may want to contact the CBC's "the 5th Estate", or their newspaper.
I will post my full story in a few days.
Abella Mayfair
-
anti wrinkle cream abella mayfair
I ordered a free sample of cream from this company on Dec 25 and have not received it. It is now Jan 9. I was unaware that it was a trial as it seemed like it was free with only shipping charges. I was unaware that I would be subscibed for future payments. Who knows if actual product will be shipped. 2 payments came out of my bank today for $122.95 and $135.96. The company
will not refund me even though I have no product. The company offered an employee discount of $60 which may or may not happen. This is a total scam. I do not recommend ordering anything from them.
Abella Mayfair
-
Abelle mayfair "free" trial, after completing fake!! Survey!! Scam!! Unauthorized charges!! Always read terms and conditions!!
First off I know that my issue will more than likely never be resolved, so at this point I am just trying to inform as many people as I can. Chances are if your reading this site, you too have in someway shape or form experienced being the victim of a scam. Unfortunately that is the world we live in today.
A short version of my own experience, started by me filling out a survey for Cogeco. Once I was done filling out, what I thought was a legit survey from my internet provider, I was offered a "free" Trail of wrinkle cream, from Abelle Mayfair. All I had to do was pay the shipping cost of approx. $5, thus giving them my credit information.
Once that had taken place I thought nothing of it. A few days had went by and I had gotten a call from my bank provider. They had reached out to me to verify that I had made, and was aware of specific transactions that had taken place with my account regarding a company by the name of, Abelle Mayfair, that seemed suspicious. After speaking with a bank official, it was quiet clear that funds had been withdrawn from my account, without any of my prior knowledge and or consent.
Along with the information given to me by the bank, as well as doing some research, it is very clear that this company, Abelle Mayfair, and others like it are using this deceiving method to get your credit card information. it is in their Terms and Conditions, which they know most people do not take the time to read, that they state that you will be opt into their program and charged for a full 30 day supply bottle of the product. Keep in mind that you will continue to be charge every 30 days until your "membership" is up, pay shipping cost, exchange rate charges and any other charges they can get away without you knowing.
Fun fact, these types of companies are coping and pasting photos from other companies such as Cogeco, Shaw, etc... and passing them off as real surveys, just to get you to agree to ridiculous terms and releasing your credit information. Also this product is not clinically trailed, nor are any of the ingredients safe or beneficial to be putting on the bottom of your foot let alone your face.
Remember to always double check the website, as well as contact the company that is claiming to have a survey. If it's too good to be true, it is!
Abella Mayfair
-
90 second wrinkle cream trial
On Dec 23, 2016 I ordered a trial for 3.95 US - So i sent this message:
Hello
I placed this order on december 23 -- i have not received any product as of yet. with the holidays i presumed this is why it was late. i called your office and was told that the 14 day trial passed and i needed to cancel it before being charged today jan7 out of my account 99.99 US -- I have not even received the product to use the trial. I am trying to understand what company gives you a 14 day trial from the date purchased when the product has not even reached me...to even try! Not to mention charge me and tell me they would hang up on me if i stop talking over them as they were going to send me a refund -- it would take 4 days-- i now have paid 5 shipping and got an NSF for the purchase i didnt receive nor get a chance to try. She said they were honouring their cancellation refund by sending me back the amount charged (that was never authorized in the beginning) the other charges (nsf and shipping are my problem)

Dianna Colancecco
Abella Mayfair
-
maximum 24 hour skin cream and 90 second wrinkle control
They say they are offering a "free trial for $3.95 just pay shipping", but when you sign up for it and give them your information, (Which I totally can't believe I fell for) they trick you into a monthly subscription and charge your credit card a $100/month until you finally notice. Then there is no way to dispute these charges as you "signed up" and "agreed" to their terms, (Which by the way were not on the ad you clicked on, they are only on their website. Nothing on the ad points to this and there is nothing to "check" off that says that you agree to them, yet they will claim you did agree and you can never find the original ad that you used to prove otherwise). Apparently this is legal. Apparently it is legit to do business this way.

How do they sleep at night? Probably in expensive beds bought by the thousands and thousands of people they have conned.

I understand that a person should always read the fine print. However the fine print wasn't even there. It was on their website that I (And many others) don't even know exists while making our purchase.

I am honestly shocked that this is "legally binding" and that these scammers can get away with this. They are making millions of dollars off people they "tricked". This should be considered fraud. Should it not?
Abella Mayfair
-
cosmetics subscription
There product is good although expensive. We bought the trial product and paid the full price 30 days. We also cancelled the subscription which we knew was part of the deal.

About a month later more product came to our surprise.

We contacted Abellamayfair about delivery and they said it not us. I could not understand that because the billing from the same business that billed us for the trial product.
Also we only dealt with Abellamayfair.

They did not even attempt to resolve the matter by being forthright and explaining that there is an electronic contract that allowed them to provide our credit card information to sister companies. And with that contract, additional contracts were spawned.

The company would sooner ignore direct questions than assist you in resolving your problem. Not a good long term business model.
Abella Mayfair
-
unauthorized credit card charges for "subscription" beauty products
I am also victim of this fraud. I only authorized to get the free small samples with shipping fee $ 4 and $ 5 dollars or so for each sample (about 15 ml). But my credit card had been charged 4 times since last Oct. Each charge is over $ 100.
I had requested dispute through the credit card before Xmas. Today I was advised by credit card bank to wait for another 4 weeks to get the result of dispute. After reading many complaints, I think we are not alone, should get together to fight back and get the money back from the dishonoured company.
For others who are thinking of trying the sample, please be careful because it is big trap. You do not know you have bought the product until seeing the charge on your card bill 1 month later. And it has been suffering to deal with this, and not sure yet if money can be returned.
Abella Mayfair
-
unauthorized charges to credit card
What a scam! I don't usually fall prey to this type of thing and they got me - hook line and sinker. I ordered my free trial that required payment for shipping only. 2 weeks later there were charged on my card for 124.58 US. I called them immediately (same day as the paymebt was processed) and they couldn't reverse the charges but would stop my monthly subscription. I suggested that since the product hadn't yet shipped they could simply refund the money and stop shipment. That of course wasn't possible. They did however manage to stop the shipment. So - now I'm out the money and the product that they should have shipped. Crooks!
Abella Mayfair
-
unauthorized credit charge charges
I ordered a $10.00 trial. There was nothing on the website about their terms and conditions. I have been charged over $250.00 on my credit card and I have been laid off from my job. I thought I was giving myself a small treat. Instead I've been given financial hardship.
They should be ashamed of themselves. I would like to have any information regarding a class action suit against them. If there is one.
thanks,
Susan
This review was chosen algorithmically as the most valued customer feedback.
My story is very similar to those already described. I received a free sample of a cream for $3.95 usd (Charged on nov 28, 2016). Then I received my credit card statement with $99.95 usd charged on dec 12, 16 for something I have never received. I called the credit card and was advised that I should call the company - abella mayfair - to cancel monthly...
Read full review of Abella Mayfair
Abella Mayfair
-
unauthorized credit card charges
I received my order and checked my Master card statement and see that I have been overcharged. I was only to pay the shipping costs but was charged 138.00. I am trying to find my proof of purchase and will send it as soon as I can. I would like this issue resolved asap as I cannot afford to pay that much. Please credit my account for the correct amount (less shipping charges which should be around $10.00 us) and cancel any other charges that may be applicable. Thank you. This ordering on line with your company has certainly turned me off from shopping on line. I look forward to hearing from you, my email is [email protected]
Abella Mayfair
-
misleading advertising
I am astounded that no one has taken this company to court for fraudulent advertising. I ordered the free samples of moisturizer and wrinkle creams. As soon as I saw the US charges of over $120 for each item on my credit card I called to cancel. All this happened within 30 days of ordering. I found the call centre to be completely indifferent to providing me with a refund. They said I should have noticed the 14 day trial time when I ordered. It must have been in tiny print as I did not see it. I am out about $250 CA for a product that does not work. They should be removed from adverting their products on line. Their unethical practices should be stopped.
Abella Mayfair
-
unethical behaviour, unauthorized credit card charges
Order number: 818421 ordered on 12/19/2016
Order number: 818424 ordered on 12/19/2016

I was perusing my bank account and noticed that I was charged $124.38 and $138.43 on january 3, 2017 (Today) which is surprising since I have not received the package as of yet. I called the support line (Spoke to avion) to understand why they charged me this money today (Jan 3) and they said that I had 15 days to cancel, which I specifically know when I purchased the 4 and 5 dollar sample on december 19th that I did not want to purchase anything additional. So when I discussed this with them they told me that I was to call them yesterday to cancel when it was a holiday. They said they are open all the time, which is a lie since they order information says only monday to friday. They then said they would only charge me back $80 usd dollars and I said that that isn't acceptable and that I would like these fully refunded since it was charged today then they came back and said they would reimburse 100$ usd, and that is all they can do. Unapologetic and rude and how they can barter when they could just refund as it was the same day. This is a scam full stop.
Abella Mayfair
-
unauthorized credit card charges for "subscription" beauty products
Company advertises beauty products (cleansers, lotions, etc.) as endorsed by celebrities who are NOT affiliated. Claim to provide "free" samples if the consumer pays the cost of shipping and handling. NOWHERE do they clearly state that by ordering the samples you will be charged for the "samples" if you don't send them back within 14 days, or that you'll be signed up for a renewing regular subscription .

Placed order for "free" samples Nov 24/16.
Credit card charged Dec 8/16 and Dec 10/16 for a total of $189USD, apparently for my 'samples' not being returned. Charges were not noticed by me until Jan 1/17.
Credit card once again charged Dec 26 and 29/16 for an additional $179.90.
To date I've been scammed out of a total of $369.80 USD.

The company has been contacted via email, though they refuse to refund any charges. The 'subscription' has been apparently cancelled and I've been assured I will not be charged any additional fees and no additional products will be sent. They have offered to refund $50 as a "courtesy" though I have not accepted this as resolution.

I have contacted my credit card company, who has filed this a fraudulent charge, cancelled my credit card, and will be issuing a new one. It is not yet 100% confirmed that this is resolved, however.
Abella Mayfair
-
skin care scam
This product was advertised as a free trial (pay shipping only) but on the first of the month I was charged 100$ 3 times! When I called to ask, I was told that the trial signed me up for a monthly prescription. NO WHERE in the original order form did it say this. On the phone, I was also told that I had 14 days from the order date to cancel my account - not from when I received my order. If it's a trial and I would like to test the product before cancelling, shouldn't this be 14 days from when I received said product? That's the logical thing, no?
THIS IS A SCAM. DO NOT BUY THIS PRODUCT. If this is the only way a business can get customers, it's pretty sad... I'm going to bet that most people call and cancel and don't recommend this product... So how far ahead are you really?
Abella Mayfair
-
90 sec wrinkle control client manager response
So, I was reading all the complaints about this product and their billing practices. I took the advise of one of the complainants and contacted them immediately to cancel and get a confirmation number. The client manager responded within 10 min of my email and I had a cancellation number immediately. I sent an email back thanking him but suggested that what he responded to me, could be part of the information that is contained in the packaging of the products.
"The products that you ordered are part of the AbellaMayFair Skin Care Products monthly subscription program. You received a 30 day supply of our AbellaMayFair 90 Second Rapid Wrinkle Control under the 14 day trial offer for $4.95 USD and AbellaMayFair Moisturizer under the 16 day trial offer for $4.95 USD for shipping and handling. You are given 14 days to notify us upon signing up for the trial, if you do not wish to continue with the program.

Within the trial period, a customer can opt out of the program and he/she just needs to return the remaining supply of the products for cancellation.

Any customers who chose to continue with the program, on the 14th day, you will be charged for the full cost of the initial bottles and every 30 days thereafter, be shipped another bottle of each product ordered for the same regular price. The prices are as follows:

90 SECOND RAPID WRINKLE CONTROL
-Abella Mayfair's 90-Second Rapid Wrinkle Control formula helps diminish wrinkles, fine line and other signs of premature aging in 3 minutes or less. This unique formula contains whole collagen molecules, advanced peptides and powerful antioxidants to restore skin's vibrancy and enhance smoothness and vitality.
Directions: Shake well. Squeeze a small amount of product onto fingertips – lightly pat on wrinkles and fine lines. To avoid residue and streaking do not over apply. Product will begin drying naturally within 1 to 2 minutes. Keep facial muscles relaxed, and remain expressionless for 3 to 4 minutes, powder and other makeup may be applied delicately. Product may be reapplied throughout the day or evening. PRICE: $99.95 USD

MAXIMUM MOISTURE 24-HOUR DAY & NIGHT CREAM
-Regular masturbation is the secret to having a young, healthy and radiant skin. It provides the skin with a natural barrier to fight dryness, prevents aging, and combats environmental stresses: sun, pollution, dust. Moisturizing creams are among the top most important skincare products you should never miss in your beauty regimen. A few drops of a moisturizer every day will save you the embarrassment of dealing with a dry and dull skin. $89.95 USD

We would also like to inform you about our VIP customer coupon which is a limited time offer available for our re-order customers.

For our customers who are still in the 14-day grace period, you can keep the initial bottle for only $39.95 USD for each product you ordered and you can opt it to be a one-time payment or a monthly subscription.

Furthermore, VIP customers can place one-time purchases at heavily discounted prices, free of shipping and handling fees. You can avail of our products at these heavily discounted prices:

5-month supply - $149.95 USD
3-month supply - $99.95 USD
1-month supply - $39.95 USD

These are all one-time payments, no monthly subscriptions.'
We are here to help
16 years' experience in successful complaint resolution
Each complaint is handled individually by highly qualified experts
Honest and unbiased reviews
Last but not least, all our services are absolutely free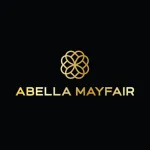 Abella Mayfair contacts