1-800-Flowers.com complaints
225
1-800-Flowers.com
-
strawberries
I bought chocolate strawberries from 1-800 flowers to be delivered to San Diego CA. The date was set for April 4th, but they were not delivered. So on that same day I sent an email asking the reason why they didn't sent them. This was the terrible answer:
"Dear Regina,

We're very sorry your order did not meet expectations. As we checked it further, strawberries are not available for delivery not until April 6, 2016 and because we're fully committed to our 100% Smile Guarantee, we have scheduled a redelivery on April 06, 2016, at no additional cost to you.

Again, we apologize for any inconvenience this has caused and hope you'll let us deliver another smile for you soon!

Sincerely,

Michael Opden
Sales and Service Specialist
1-800-FLOWERS.COM
[email protected]"
On April 7th I got this other email:
"
Hi Regina,
Here's an update on your order: W00875211850487

We attempted to deliver your gift, but we were unable to do so.

Don't worry...no action is needed from you at this time. We'll continue to attempt delivery until we're able to complete it, and will only reach out to you if we need any additional information.

Thanks again for letting us help you express yourself perfectly. We look forward to delivering another smile for you soon!"
Why weren't they able to deliver the purchase? They never said.
Today is April 22nd and I opened their website to see what was going on, since they never contacted me again and NEVER sent the strawberries . It says that it was delivered on the 18th, what is not true . The person in SD never got the strawberries that I purchased from them. It's not honest.
They damaged their reputation for so little.
I was cheated
1-800-Flowers.com
-
my bouquet never showed up
I have purchased a fruit bouquet from www.1800flowers.com. Well, my bouquet never showed up and when I called them no one picked up the phone. When someone finally answered they said "Sorry, we are already closed"! So the next day early in the morning I called again but there was only silence. Several days later I decided to call again and someone finally answered! And the only thing they offered was $20 coupon! I'm so angry!
1-800-Flowers.com
-
terrible service
I made an order in early February to receive flowers on February 20, 2016. Few days ago I got a call from 1-800-Flowers and was told that flowers I ordered are out of stock, so they could not deliver the flowers on that date. I said that I can pick up something else for the same price. They said "yes", but it would cost me an additional $30. What a joke! Then I told them to cancel my order and give my money back. Their rep said that he is very sorry, refunds are impossible and disconnected! Well, you just lost a customer. I'll never order anything from these scammers again!
1-800-Flowers.com
-
flowers were not delivered in time for visitation
Ordered an arrangement for my fiancees' fathers' visitation. Specified the delivery date which was accepted on the website. Got to the visitation and no flowers. So instead of being with the family, I am outside on hold or being transferred and hung up on (Twice) for almost an hour. I was told the florist attempted to deliver but couldn't. (Got confirmation from the funeral home that this was not true.) I knew it was bs, I never heard of a funeral home not accepting flowers. I finally got in contact with the florist, got more run around and apologies. Apologies do not help. I had no time to get anything else since I was already at the visitation and all the stores were closed at that point. So how do you make up for that? One thing is sure, I will never do business with either of them and I will not recommend them to anyone. How will I ever be able to make up for this disaster?
1-800-Flowers.com
-
exceptionally poor customer service
Went to the Website today to sign up for the "Bloom of the Month" club to send my parents some flowers throughout the year. When I clicked on the link for "Bloom of the Month" the website immediately popped up "this service is unavailable". I called the 800 number which was answered by a man I could barely understand (exceptionally poor English) who had no idea what the "Bloom of the Month" club was even though I explained it to him 3 times. I was placed on hold when I asked to speak to a customer service rep within the States only to have him come back and state the following: "You'll have to keep calling the 1800 number because it's by chance (random) who picks it up. It might be in the States or it could go to us". I'll let that last line sink in for a minute... I simply wanted to speak with a knowledgeable 1800flowers rep who could sign me up for one of their website's posted clubs. Despite my best efforts - I could not get my simple expectations of competent assistance met. It's too bad. I think they have a good product.
1-800-Flowers.com
-
delivering an edible arrangements
I ordered a edible arrangement to be delivered to my daughter job, the delivery never made it the guy called my daughter phone and she didn't answer cause she couldn't have phone at work so the guy left before calling me to get store name. I called back later to see if it delivered before she got off and they said the person scheduled it for the next day! With out confirming with me about order and if she would be at work. When I called 1800flower the lady could find a supervisor and all she could say is I'm so sorry about the order not being delivered . It's was suppose to be a surprise for her birthday.
1-800-Flowers.com
-
flower delivery and terrible customer service
Do you want to feel the most disappointed in your life? Look no further! Call 1-800FLOWERS.com! Here's my story, hold on to your hats for this ride! I'm in the USA, my fiancé is living in Europe for a time. My sweet love unfortunately had a miscarriage, so the day I found out I did what anyone would do being so far away from the love of their life, I got on the internet to send some flowers. 1-800FLOWERS.com! Right there at the top of the list! Next day international delivery! I'm thinking great! With a sweet little card saying how much I love her, and miss her, and wish I was there with her! This will bring a smile to her face and will help me feel like I can be there for her! I told her to expect a package. Here's where it gets exciting! Next day, no flowers. I call to see why, 20 minutes later, they assure me they will be there the next day. Ok, I understand sometimes things don't go as planned, no big deal right? Second day, no flowers. I call, 20 minutes later, they say the flowers are scheduled for that evening. I call my love, don't worry they're running late, they'll be there this evening just wait for them! Yay! Third day, still no flowers! I call, they tell me they didn't have that particular bouquet so didn't bother to deliver any. I say it was one of the small hand full of bouquets offered specifically for international delivery on the website and 3 days later you're telling me you don't have those?!? Shouldn't you have informed me earlier?!? Sent a similar bunch?!? Just so they make it?!? By now I've completely lost my composure, they offer me 15% discount and a coupon towards my next order, I tell them that's unacceptable. They offer a 50% discount and coupon, I demand to talk to the manager. 1 hour later, after explaining the circumstances of why I'm sending the flowers and how much of a letdown it has been for me and my love, etc.. I demand a 100% refund and flowers in her hand the next day! He says he can't do that. I tell him I don't care if he has to call the owner of the company, that's what I want! I tell him to read the "100% smile guarantee" on the website, "if I'm not smiling, we jump to make it right, no matter what, no questions asked!" I say, I'm damn sure not smiling, you better find someone to make it right! The supervising representative was finally able to get permission to do that. Yay! Now we're getting somewhere right! Wrong! Fourth day, still no F###ING flowers! I call… another hour, finally get a customer service specialist on the phone, tell the whole story again for the 50th time… I'm assured she will have flowers in hand the next day, an upgraded bouquet, whatever that means. By now I've lost all hope. Guess what! Fifth day, no flowers…. Sixth day, no flowers…. Jump ahead in time with me now! Ninth day, I get a call. My love! The flowers arrived! Yay! I say, really?!? I've given up all hope they would be delivered! That's great! Don't forget to read the card I say! She opens it and reads it, how sweet, it says, our best wishes for you on your 10th anniversary! With love, three people's names neither of us have ever heard of…. Doesn't that just warm your heart! Well lesson learned, I guess if you really want to make a sh***y situation feel utterly hopeless, let 1-800Flowers.com handle it for you! They make sure to follow through with their mistakes right to the very end! Thanks a lot 1-800FLOWERS.com! And I still haven't been credited back the refund on my account…. But I did receive a coupon for my next order with them! YAY! What a slap in the face! Unbelievable..
1-800-Flowers.com
-
flower delivery
My mother died recently and my employer sent me flowers from 1800flowers.ca. They arrived dead. I took photos and emailed the company. After several emails back and forth they agreed to replace the flowers. The new flowers came... also dead. I photographed them and sent the photos to the same person I had dealt with before, but she didn't respond. This is a disgusting company. My employer wanted to do a nice thing for me, but instead forced me to waste my time during an extremely busy period of my life.
This review was chosen algorithmically as the most valued customer feedback.
Bad business 1-800 flowers boycott A world without florists? Hard to believe? I use to think so, until I agreed to help my new husband with his family run florist, located in a river town community in hunterdon county, nj. A profession of floral scents and visual beauty, what could be better? It definitely wasn't the floral profession per se that pushed...
Read full review of 1-800-Flowers.com
The complaint has been investigated and resolved to the customer's satisfaction.
1-800-Flowers.com
-
dead flowers
I placed an order for a 60th wedding anniversary. Special occasion you must admit !
Well they didn't arrive for the anniversary, how sad that is ! Called you customer service & talked to a lady. She was extremely helpful, but what could she do but try to track then down. Well we just received a call from our friends. Flowers arrived ! A few roses included (not sure why as I didn't order them) these were alive, but all the daises were dead. Obviously 2 days in transit at wintertime caused this. So they were thrown out. Makes me so sad that they received something they had to trash immediately ! So what happens now ? We have already been charged for them on our visa. I really don't
Mind paying for satisfaction, but we & our friends didn't get any ! We are seniors & money doesn't come easy that's for sure.
Resolved
The complaint has been investigated and resolved to the customer's satisfaction.
The complaint has been investigated and resolved to the customer's satisfaction.
1-800-Flowers.com
-
non-delivery
My order was not delivered. I placed it a week in advance. A WEEK. There was enough time in advance to notify me about any problems.
I was not.
So in the evening, when I though, recipient had enough time to enjoy the basket, I called him, and guess what?
He did not get any!
I was so humiliated!Just can't believe it! In the meanwhile I am trying to get someone from this company to help me, but it takes me for ages to get anybody. Customer service is not the strongest part of this horrible company.
Resolved
The complaint has been investigated and resolved to the customer's satisfaction.
The complaint has been investigated and resolved to the customer's satisfaction.
1-800-Flowers.com
-
ambivalent customer
1. I have been a loyal customer to 1800flowers.ca for quite some time now. I always found your service impeccable and even told some of my friends about your website. I have never experienced any issues with your service, except for the last order I made for Mother's Day. I ordered the designer's floral arrangement, however, it came as a shock to me when my sweetheart (the woman of my dreams) said that she received carnations instead (i.e. carnations are normally used in funerals). Not only that, the flowers arrived in poor shape, with the petals falling, etc.

I had made plans for a romantic evening, and the first thing I had to explain is why I had sent carnations. Needless to say, my Mother's Day dinner almost got cancelled, since carnations sent a message of deep sorrow and despair, as opposed to a message of endless love, which is what I had intended.

I totally understand that during this rush period it is entirely possible that orders can be inadvertently mixed up; however, I wanted to share my experience hoping that you revisit your policies and make necessary adjustments so that every Mother's Day remains a memorable day filled with wonderment and romance.
Resolved
The complaint has been investigated and resolved to the customer's satisfaction.
1-800-Flowers.com
-
no flowers delivered for funeral
I ordered flowers from 1800Flowers.com on Monday April 28th and paid an extra charge for them to be delivered to the Funeral Home the next day the 29th for my Uncle's funeral. I called the company the evening of the 29th because I didn't receive an email confirmation of delivery. Corey, the customer service rep said the florist didn't fill the order because they didn't have the flowers but didn't bother to tell anyone. He said he would reorder the flowers from a different florist and they would be delivered the next morning the 30th between 7-9 am so they would get there before the funeral at 11am. I was also promised an email confirmation of delivery, a $20 savings card and a refund of 50%. I called at 8:12 am on the 30th the morning of the funeral (which was past 10 am their time) and Leo, the next customer service rep told me the order was never processed by Corey and the flowers were not going to get to the funeral on time. Leo promised me a full refund and that the flowers would still be delivered by 7pm to my Aunt's home address since the funeral was already over. He also promised me a full refund. I called again at 8:55 pm my time because I still didn't get an email confirmation of delivery and spoke this time to a customer service supervisor named Shirley. She said that the flowers still didn't get delivered to my Aunt's house and when she called the florist they didn't answer. She promised me that she would call me back this morning at 10 am their time which would be 8 am my time to let me know about the flowers. It is 12:30 pm my time and I never received a call. I called customer service again and they said that the flowers were not delivered and the florist is not responding to their calls. I told them that I wanted all my money back and to never hear from them again. As of this date I have only received the 50% refund of $46.54 out of the $93.07 originally paid. I have never received the $20 gift card email that was promised for my inconvenience and my Aunt still has no flowers. I called 6 times over a 3 day period to get this matter resolved. This is by far the worst company I have ever dealt with over any issue.
The complaint has been investigated and resolved to the customer's satisfaction.
1-800-Flowers.com
-
poor service - canada's worst florist 1-800-flowers canada | flowers & gifts | canadian worst florist
This is the worst florist company. They do not deliver on time as promised and make multiple charges to your credit card.

Beware if you order from this 1800flowers. Ca you are sure to be disappointed.

Screwed up my order numerous times.

Finally after repeated calls they did make good by sending free order but
Defeats the purpose...

So I would still not recommend this company
Resolved
The complaint has been investigated and resolved to the customer's satisfaction.
The complaint has been investigated and resolved to the customer's satisfaction.
1-800-Flowers.com
-
no delievery, no customer service
I ordered flowers today, paying the valentines day delivery charge of $20 and received the confirmation email as follows:
The order number for your gift (Purchased on 02/14/2013) is. Xxxxxxxxxxxxxx
Fields of europe™ romance
Product code: 90950l
Delivery date: 02/14/2013
Quantity: 1
Your card message:
The order never arived, there was no email with an issue, nor were there any calls about order issues. I was on the phone for 1 hour and 30 minutes just to get through to talk to a person about the order. Worst experience ever with customer service and will never use 1 800 flowers again.
Resolved
The complaint has been investigated and resolved to the customer's satisfaction.
The complaint has been investigated and resolved to the customer's satisfaction.
1-800-Flowers.com
-
non delivery of flowers
I placed an order on Sunday, August 26th to have flowers delivered on Monday, August 27th. You don't find out until you have paid and receive the confirmation that the standard delivery time is between 9 am and 7 pm. So, I called 1800 pathetic and told them that I needed the delivery to occur before 4 pm. It is now 6:30 pm on the 27th and the flowers never arrived. I called four times to find out where the delivery was and the same pat answer was given, it's on the delivery truck. I will never ever use this service again! They are a pathetic excuse for a company and people should be aware of the lack of concern, customer service and sense of urgency this company fails to offer. I hate them!
Resolved
The complaint has been investigated and resolved to the customer's satisfaction.
The complaint has been investigated and resolved to the customer's satisfaction.
This review was chosen algorithmically as the most valued customer feedback.
Times are tough and I responded to an ad on Craigslist to deliver some flowers on Mothers Day. Upon interview I was promised of an opportunity to make a lot of money for hard work which sounded fantastic. The job was $4 per delivery and drivers average about 60-70 deliveries a day. I realized that this was a lie and an average delivery driver could not do...
Read full review of 1-800-Flowers.com
The complaint has been investigated and resolved to the customer's satisfaction.
1-800-Flowers.com
-
terrible service, wrong flowers, poor delivery
If you are thinking about ordering flowers form this company do not do it!

I ordered flowers for my mom for mothers day on may 2, 2012. I live in alberta and she lives in bc. I got a flyer in the mail from 1-800-flowers and thought I would try it out. I picked out a specific basket of flowers because they were my mom sister and my birth flowers and they came arranged in a beautiful basket. I didn't want to have my mom worry about the vase etc. Money was not the issue, I ordered that specific basket because of the content. I looked at the specified times that they could be delivered and made arrangement with my sister to have my mom be at home, she was making her dinner as a ruse. I chose to have them delivered on may 10 between 6pm - 9pm and was so excited to hear from her that she had received them.

To my surprise on may 10 my mom called me at about 5:30 to thank me for the flowers and had texted me a pic of her with the bouquet. It was then that I noticed that the bouquet was not what I had ordered at all!... Also why was she calling me before they were supposed to even be there. Turns out, purolator had delivered the flowers at 11am, she wasn't even there.In fact her room mate was the one who received them and she says the delivery guy was tossing the box around like crazy, which in turn damaged some of the flowers.

As if this was not enough when I tried calling them I could not get through and when it finally rang I was on hold for 20-30 mins each time and was forced to hang up before anyone could answer a number of times. When I finally got through it turns out they are closed for the weekend and would not re open again until may 15. My husband left a message and I sent and e-mail and called a few other times but went straight to voicemail, no representative. When I finally got a hold of someone on may 17, they told me that they would put me on a 24 hr call back list. When I questioned that logic after all I had been through I was told there was nothing that could be done and that I should appreciate that she had put me on the call back list and there was nothing more she could do and hung up on me... That is right hung up! A short while later a rep left a message on my phone telling me that they were going to send out a new bouquet to fix the problem.

I am not really sure how that fixes anything, but I am so tired of dealing with this that all I can do is recommend that no one ever purchases through them, it is not worth it at all. They are a very shady company in my opinion and I am not sure how they can even do business with service like this.
Resolved
The complaint has been investigated and resolved to the customer's satisfaction.
1-800-Flowers.com
-
poor business practice
Yesterday (May 8th) was my birthday. When I arrived home there was a not left at the front door from 1-8000-Flowers stating that I had a flower delivery and they gave it to my neghibor.

I was upset by this because this for several reasons:
A) They had no right to give my gift to anyone. If I was not home they could have left a note informing me that I had a delivery and to call them to rescheduel a delivery or arrang to pick it up.
B) They do not know my relationship with this neghibor. Although they placed her name on the card they do not know our relationship. I do not knwo exactly where she lives. Nor, do I have her phone number, e-mail or a way to contact her. Aslo, by thime I bump into her on the streets to arrange to pick up my flowers from her the flowers could be wilted by then.
C) Also, the person paid for the flowers to be delivered to "ME". I have many admirers. I did not receive the card and do not know who to thank for sending me such a lovely gift.

Why do I think 1-800-Flowers is a fradulent company and lacks integrity? Because, the purchaser ordered flowers to be delivered to me for my birthday. 1-800-Flowers decided to give my flowers to a random person who verbally stated they were my neghibor. 1-800-flowers did not take ANY accountability for the order not being placed correctly. The order was a request to be delivered to me. It should have been delivered to me (Period). So now, the purchaser is out of money. And I did not get the gift for my birthday.

1-800-Flowers appear to be unporfessional, unorganized, dishonest, unreliable and conduct fradulent practice. They also attempted to ruine a special occassion. I have time off from work because it is my birthday. I took time off to relax and unwind. I should not have to spend a moment becoming a private detective hunting down a gift that they gave away.
1-800-Flowers.com
-
customer service was so outrageously poor
I placed an order to 1-800flowers on May 6th in the US for a delivery on May 10th 2010. This was a very important occasion. I received the order confirmation and was told exactly when the order would be received. It was not. I have 2 emails confirming the order. Their chat service did not work. They could not find their own order number. I have 2 email confirmations. I offered to forward to them the copy of the order but they said they could not take personal emails. The order was placed in the US for delivery in Canada. The two systems do not talk to each other. Customer service was so outrageously poor that I will never never use this service again. As of this time they still can not tell me what happened.
We are here to help
16 years' experience in successful complaint resolution
Each complaint is handled individually by highly qualified experts
Honest and unbiased reviews
Last but not least, all our services are absolutely free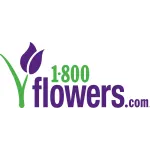 1-800-Flowers.com contacts