YouTube
-
same company advertising constantly
Uber! Yes Uber! I have a car. I will never and have never used Uber. I constantly get Uber advertisements at the beginning and during most YouTube videos I watch. That is 98% of the time it will be a frikken Uber ad. I want it removed from my life, I am entitled to that right am I not? Or maybe a case of mental abuse should be opened against Uber or YouTube. Sounds like an idea.
YouTube
-
ufc stream
Today, 29 July 2017, I purchased the UFC 214 stream. The stream was good with no issues till the Main event started then began lagging and chopping every 15-30 seconds without fail. I paid $60 for live stream and have been getting snapshots and loading text, and now a finished fight that I paid for and didn't get to see. Is the problem with Youtube or the UFC channel, either way I'm upset at not getting what I paid for.
YouTube
-
my videos are gone.
I recently uploaded two videos onto my channel about Minecraft. They were successfully uploaded and even had comments on them and when I went back onto youtube they were gone. The videos were gone from my channel and replaced by some unactivated live stream video that I don't recognize. When I checked the successful upload email it states that it was removed by the user. I went through my email and I did not receive any notification that my videos were being deleted. I even checked the junk/ spam folder. This is the second time that this has happened to me and I am very upset about the whole situation. I need this fixed. Please assist me with these issues as I want to continue making and uploading videos,

G. Whalen
YouTube
-
double standards and racism against black youtubers
You tube has turned to rat [censor], they support all kinds of vile videos from the white hybrids, but when it comes to real news by black YouTubers they do everything in their power to shut us up, but the beta male coons like Stephen a smith Jason turdlock and other African hybrid [censor] lickers that's fine, what they did to Cynthia G is downright evil, but 99.9%of these Caucasoid hybrids are not human and there is no good in them, these United Snakes of America fake news inbreds
YouTube
-
youtube red
all I get in my feed now is kid videos I have spent time trying to change the settings but that's all I get I enjoyed YouTube for years so at this time I will discontinue using YouTube until you fix your YouTube Red Fiasco. Please notify when you are fixed your crap so I can continue watching YouTube cuz I have enjoyed it for a long time but as always just like our great president you're screwing up and you don't even know it
YouTube
-
too much censorship...
There are so many channels that are falling due to censorship and they are the channels that are liked the most. The money they make is no longer able to create videos. That sucks for everyone, no more videos from that YouTuber and no more money for the YouTuber. YouTube is going down due to this as well, I can't seem to find anymore videos that i like. It's because of censorship.
YouTube
-
view statistics on videos
The new format on youtube.com does not allow users to see the viewing statistics, cumulative or daily, like the old format allowed. Please bring back this feature! People, such as myself look at these statistics almost every single day and I would be very disappointed if I am not able to use this feature anymore. It means a lot to me and a lot of people I know.
YouTube
-
youtube tv app
Hi

Bought a lg47inch cinema tv a few year ago after saving up for 3 years. Only really used the youtube to connect my iPhone to it to play videos and music. Message popped up off lg saying youtube are stopping the service. It doesn't feel like a smart tv now without youtube that's the reason I bought the tv. Is there any way I can still get youtube on my tv through the app?

Regards,

Chris.
YouTube
-
views not being counted
Hello,

My name is Asanti Martins. I'm a music artist. I am messaging you today because I believe there is a error in the view counting for my brother and I latest music video.

I read up on your policy about how you have to "validate" views which I have no problem with IF it's done ethically and correctly. However, I am confident our video does not show the correct amount of views.

My brother or I have not "faked" any views. We do not even know how to. Our latest music video is getting a lot of support from everyone. Our music video clip has been reposted at least 20 times by people with 1000 plus followers ( some a little less) on instagram. Therefore, I am very confused by the fact that we have under 200 views.

I believe whoever is counting views is discrediting the our views because of the amount of views that we've accumulated so quickly. This is very disheartening to see all our efforts being unfairly thwarted by a improperly functioning system. Please double check your system. If you find a error in the way our views are being counted, please correct it.

Don't take my complaint the wrong way. I'm a big fan of YouTube and the opportunities it creates for people like me. But, my brother and I are trying to accomplish something major. Take a look at the video yourself and you'll maybe understand why I feel so strongly about this. The link is right below

https://www.youtube.com/watch?v=LA2mr_c5_zk

Thank you,
Asanti Martins
YouTube
-
advertisements on youtube
On Sunday 23 July, 2017, I viewed some very disturbing content from an advertisement of Village Roadshow Picture's Annabelle 2. I had no idea that the ad was linked to the video and it deeply shocked me to witness it. I do not wish to link any content from this ad, as I believe that seeing once was enough to frighten me. As a result, I ask that any violent/disturbing horror movie trailers be banned from YouTube. It is after-all a public site and anyone of any age could be viewing this material.

Thank you for your time.

Email: hugh.[protected]@oxley.nsw.edu.au
YouTube
-
horror ads
I was just attempting to watch a video at 12:30 AM on July 24, 2017 when a horror ad came on before the video. While I don't mind viewing them during the day it really creeps me out when a horror ad comes on when I am alone in the dark. Would it be possibly to stop including ads for horror movies at night or at least put a disclaimer before them. Thank you.
YouTube
-
inappropriate adverts
My daughters (aged 3 and 6) were watching a playlist of Disney songs on our TV, which are understandably peppered with ads in between songs. However, despite it being 11.00am in the UK, and having 'content filter' switched on, an advert for a computer game 'the evil within' comes on, featuring typical horror imagery. Luckily i was able to skip after 5 seconds just before it got potentially too graphic, but if i hadn't been in the room at the time I can imagine it wouldn't have been too pleasant. How is this sort of content allowed to play during videos aimed at children and at this time in the morning? Here in the UK there's a watershed for tv content of 9pm - I know the internet's different, but i should be able to let my children watch some child friendly videos with a content filter switched on safe in the knowledge that stuff like this wouldn't come on. Surely a content filter, which although disclaims isn't 100% accurate, affects adverts as well as videos?
This isn't the first time something similar has happened, previously adverts for a resident evil movie kept coming on before i wanted to watch a video during the day when the kids were around, one which i couldn't skip and just had to keep backing out of until it eventually wouldn't play.
I have a responsibility as a parent to make sure they don't view things they shouldn't, but you have a responsibility as a provider of content suitable for children, that inappropriate things aren't shown during the day or during such content aimed at children.
Ps The form to fill out for the complaint was confusing with its request for "company address/ name etc" so i put in youtube's by accident instead of mine.
YouTube
-
malicious recording of conversation without knowledge or consent of participants
"Lies and Liberation" is a recording made with a hidden device in a private office. The people speaking in tbe recording were unaware of the recording being made (they were "bugged" using some sort of device planted in their office) and the content has been heavily edited and tampered with. It is being used maliciously to harrass and intimidate individuals. It has been reported to the police who are investigating in order to find the perpetrators of this illegal recording. This needs to be removed immediately from YouTube. Legal advice is being sought and will be acted upon.
YouTube
-
I am doing complaint against bitcoin man channel
Dear team,
This channel owner showing video to earn Bitcoin & purchase his tricks . When I was payment according to him he's block me his what's app Nd not giving me any scripts also deposited him crossfire game account 20$ plsease do urgently action against him his mobile no +[protected] Nd youtube I'd is https://www.youtube.com/channel/UCDvtrJPVJcHP_WZrx_TrU2A
YouTube
-
a person
This guy is threatening to take my channel down because I put a French c in my name for copyright issues and he says hues offended for mixing cultures... I do YouTube for a living if you could please help me out by doing some sort of protection... I caught the whole thing on video so if you need proof, I have it... I will attach it please vie been getting better equipment and I have a lot of family videos I uploaded to youtube and turned them private until I can download them to something and put them on tape and vie been doing youtube since Christmas of 2014 the day I got a phone... I may be a small channel but then wasn't pewdiepie or markiplier or jacksepticeye or coryxkenshin a small channel at one time? This happened at around 10:30 or 40pm on July 17th Monday 2017 and the resolution is don't let my channel get taken down please vie done my best not to offend anyone and I am being as polite as I can about this and yes I did make a small threat back saying I will hit him back 10x harder and that he wouldn't like it if he got my channel taken down... please save my channel
YouTube
-
my channel
When I click on the icon that says "My Channel" It takes me to a screen that says:"An error occurred. Please try again." No matter how many times I restart me computer, restart chrome, or refresh the page the same thing happens. Please fix the Problem a.s.a.p. I can't put out content for my Subscribers, or access anything to do with my channel. My viewers can't even look at the channel or videos. My channel is very small so I'm worried that i will lose some of my subscribers.

Thank You for your help,
UndisturbedGaming
It Fixed itself after about 7 hours on trying to restart everything
YouTube
-
prageru commercial
I just saw the most insulting disgusting commercial play before one of your videos. It was by PragerU entitled Black, Melenial and Conservative. Please stop plagueing youtube with this propaganda [censor]. Youtubes commercials should be reserved to products. Not political agendas. I find what has happened to youtube over the last year by adopting political commercials by anyone to be disgusting and offensive.
YouTube
-
eugenia cooney videos
This woman's videos are promoting eating disorders by the mere fact that she stands and shows off outfits in her videos . aimed at young girls. She shows too much naked emaciated flesh and it is obscene and disturbing.
Shocking and disturbing content because her body is in a shocki g and disturbing state. Her videos need to be banned. YouTube is guilty of promoting her illness and encouraging it.
YouTube
-
a cyberstalking creep they promote
I was stalked and harassed since some twitter incidences that turned into some idiots collective harassment. Everyone from elton john, to rusell brand participated in this, some british director and various others. One idiot called gary turk he post youtube videos patronizing peoples life through garbage poetry, had a small piece called look up. This fanatic who likes to stalk women began something online that turned into abusive, intrusive and extreme stalking through strangers participating. This [censor] tried to turn my personal life into a youtube video documentary. I was stalked at my home, doctors, abroad, thought I saw this creep 4 times in different locations. After I was abused by the police and harmed for trying to report all of this, this swine never got arrested, instead google allowed him to post another idiotic video about procrastination. If he was behind the abuse and stalking that destroyed 3 years and my future, I want him in prison. Somebody joked it was donald trump like duncan jones suggested but I think the president of the usa has better things to worry about like war!
YouTube
-
abuse of my privacy
I wish to complain about a video which has been posted on Youtube which I consider to be in breach of the Privacy Guidelines. The video has been posted by the following accounts:
• Cavendish Press Agency
• Live News Daily
I believe that the video has been posted as part of a campaign to discredit me and other individuals and that this amounts to bullying. The video is hosted at https://www.youtube.com/watch?v=u9hSApZ79zg and https://www.youtube.com/watch?v=l7uHjVPUa7Q.

I am clearly identified in the video https://www.youtube.com/watch?v=u9hSApZ79zg at timestamp 0.02 seconds. I did not consent to my image being used in this video and I do not accept that it is correct to allow me to be identified in this way. I regard this posting as being in breach of my privacy and defamatory in the suggestion that I was unconcerned at the alleged racial abuse of a pupil.

I these circumstances I wish you to remove the video immediately. I would be grateful if you would confirm receipt of this request and set out when I may expect to receive confirmation that the video has been removed.

Please can you email me at stirling.[protected]@sky.com with acknowledgment of this email

Paul Stirling
We are here to help
16 years' experience in successful complaint resolution
Each complaint is handled individually by highly qualified experts
Honest and unbiased reviews
Last but not least, all our services are absolutely free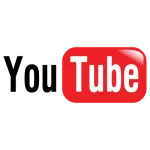 YouTube contacts