Xlibris Publishing complaints
66
Xlibris Publishing
-
Publication of my book complaint filed BBB #[protected]
Therefore, if Mr. Walden would like to proceed with a refund, he is entitled to 50% of the package price of $2000 or $1000.
We are committed to continue working with Mr. Walden on the publication of his manuscript. In order to proceed, he can review the edited manuscript and accept or reject any changes made. Then return the manuscript and it will be moved into the production phase to create the interior and cover files.

I have decided to take half of the $2, 000 which will make it $1, 000 to be paid to me as soon as possible and the cancellation of our contract. Please respond as soon as possible
Desired outcome: I hope that you horner your agreement as soon as possible
Xlibris Publishing
-
Xlibris not living up to contract
I was talked into using your company by Leila Davis last January I paid more than $2, 000;00 for the premium plan. This I paid in full by March 8th, 2021 with an understanding that because I had paid in full my Book would be completed within 90 days. Since that time I was assigned to a Ms. Louise Panelo my Book What my grandma told me that has an assigned number 825130 I have asked for updates many times and was told I would be getting editing done shortly. Now I just got an Editing and it looks like it was done by a grade school student. I'm a 79yrsold black Disabled Vet and told them I didn't want delays that is why I was paying upfront. Since waiting I have discovered that your publishing company has had this and other serious problems before with complaints filed with the BBB. I am demanding my full refund immediately. If not I will be forced to file with the BBB and go public on Facebook. I have noticed that others have
Desired outcome: Full refund immediately.
Xlibris Publishing
-
Unpaid royalties
I have contacted Xlibris Multiple times requesting my Sales and Royality Reports to no avail. I paid Xlibris for their services. To Publish my work. It's Only the Truth America, which speaks on The injustice of Americas Captive Descendants/as others call us African Americans. My Book sold out on Amazon at least 4 times. What do I do to collect what rightfully belongs to me?
Desired outcome: My Royalities
Xlibris Publishing
-
Book
Xlibris is a criminal organisation. Every author needs to stay away from them. You will receive no royalties and be charged for fake unnecessary marketing packages. Xlibris is, according to another company, a sophisticated invisable deception. Everyone stay away from the criminal company Xlibris. I'm trying to bring them to justice - does anyone have ideas how to do this. I hope they burn in the imaginery Catholic hell. STAY AWAY FROM XLIBRIS, they are scammers.
No royalties after 9 months and sweet talked into buying unnecessary marketing packages. No accountability or communication. The only time Xlibris contact me is to sell unnecessary fake marketing packages. Xlibris is definately a Filipino scamming organisation. I have taken all my business to Book Trail Agency and NEVER want to hear from the scamming criminal Xlibris [censored]s.
Xlibris Publishing
-
Royalties Scam
So now they are scamming me out of money.

You are currently enrooled in the 100% royalty program. For paperback, you will receive $12.84 per book sold on the Xlibris website and $4.69 for books sold through other retailers. For the hardcover, you receive $18.63 for books sold through the Xlibris website and $4.71 for books sold through other retailers. This program started in January 2021 so any Q4 2020 sales will not include the 100% royalty program
Desired outcome: 100% royalties on all sales per agreement, not Jan 2021 cheating scam. My agreement was signed in 2019.
Xlibris Publishing
-
no royalties
i published my book with them in 2012
i havent recieved royalties for years
they claim its because they cant send sterling cheques
i live in Ireland so do not have a uk bank account
i accepted they could send US dollar cheques, but still no royalties
they say i need to fill in a US or UK tax form, i have told them i live in Ireland and do not have either tax number and they wont accept my Irish tax number
i want to pull my book from them and get it published with someone else, they will not help me with this, always saying i'm contacting the wrong department.
I feel they have scammed me and are just taking all profits from my book for themselves
Desired outcome: pull my book from them and get my royalties to date
Xlibris Publishing
-
Service and Royalties
So I stupidly purchased the audiobook. They used someone who doesn't know basic english. But because I didn't do a pronunciation guide, it's my fault. DO NOT USE THIS COMPANY. ALWAYS EXCUSES FOR NOT DELIVERING ON THEIR PROMISES!

Who says two Corinthians except Trump? Who doesn't know Najee, one of the greatest jazz musicians?
Didn't she have a dictionary?

Corrections Needed:
2 Corinthians is Second Corinthians

Najee is Nah' gee

1 Corinthians is First Corinthians

goatee is go tee not goo tee

  1 Corinthians is First Corinthians

REALLY?

And I haven't received any royalties
Desired outcome: Make the damn corrections !! And give me my royalties
Xlibris Publishing
-
Refuse to publish my memoirs clainig cannot use my own name or anyone real name. Most of the people in my memoirs are dead.
How can it be a memoir without using your name?
Sent to CEO:
Subject: returning customer

I want you to know that I am a returning customer.
I previously worked with you when I submitted my mother's manuscript for publishing.
The book is titled "Mother of $183 Million Winner" by Catherine Gietka which Xlibris published in 2008.
I have to say that I was completely satisfied with that work and we ended up with over 2000 copies.
Given that I had such a positive experience working with you in the past,
I had no qualms about contracting with you to publish my own memoirs.
I completed that manuscript and submitted it to you in October of 2020.
Over 5 months have passed since that time and little or no progress has been made in publishing my text.
I am extremely disappointed, especially given the positive experience we had last time.

My original submission was formatted in the manner requested, (6 x 9 size page), with photos and comments under each.
It should have been ready to go.
That is not what has happened.
You should know that it is intended simply as a keepsake for my family, a personal dialogue between myself and my grandchildren. I have no expectations that this will become a best seller, if it were to sell any copies at all.
I primarily simply wanted it printed to give to my family.
I also wish you to know that I edited it several times myself (Degree in English and taught at the University of Maryland a number of years). I also had a friend who is a professional editor edit it for me.
I had an attorney proof and approve my disclaimer to avoid any liability issues.
All of this prior to my submitting it to your firm.

The sales rep was Sid Wilson in both cases. The edit rep was Harriet Fulton.
I do not believe that she has ever even listened to anything that I have said.
My last correspondence was individually to each of them about 5 to 6 weeks ago.
I emphatically said that I wanted to go with a new rep, that I was not happy with her work,
and that she was not listening to me.

I HAVE HEARD ABSOLUTELY NOTHING SINCE THAT CORRESPONDENCE. OVER ONE MONTH AND NOTHING!

I cannot imagine that you would have many repeat customers by treating your returning customers in this manner.
I cannot imagine you would have any returning customers if enough of them got together to discuss this treatment on social media.

In any case, PLEASE, this is what I would like.
Either print my book like you said you would when the initial sales pitch was made. OR
return my money in full, the total amount which you have had in the bank for several months already.

This is not a bestseller we are talking about.
This is a memento for my grandchildren.
I told Harriet in the beginning that I am old and sickly and wanted to get this done before I pass on.
Not only has she not helped, she has obstructed me primarily by not responding to my requests and correspondence.

I appeal to you, please help.
Desired outcome: print the book or return the money
Xlibris Publishing
-
Everything
My book The Toscanini Mystique was never reviewed, corrected, spell checked, edited or had the photographs added as promised. I have only received one royalty check from them all last year. I want all the monies paid to them since 2012-13 (my book was published in 2014) returned in full or will take them to court and the Better Business Bureau. Kenneth Christensen. I wish to send my book to a decent Christian publishing company instead. I will not send the two I will be working on this year to them. Unless they do all that they promised me (I still except a full refund) I will take legal action. Kenneth
Christensen
Desired outcome: full refund of all monies paid to XLibris Publishing
Xlibris Publishing
-
Retaining my refund, played other face to bbb, to have complaint closed
After I was notified by xlibris my book cannot be published by using my name in the manuscrit and other peoples names, I requested a cancellation of the contract and my money refunded, as to what, after I posted a complaint with the bbb about this issue, xlibris pretended to cooperate, and they refunded me. Immediately 50 $, retaining the rest of the 499$ thanksgiving package I bought, exactly on thanksgiving 2019.

That's what I call a fiasco!
Get ready for my reviews!
Xlibris Publishing
-
Royalties
I published my book through Xlibris in 2005, ISBN-13: 978-[protected]
ISBN-10: 141345111X .
Over the years I have contacted the company repeatedly (approximately 7 times ) requesting help to re-enter my dashboard so as I could review the royalties due me.

There has always been an excuse why this was impossible. Of course the main reason is that they did not wish to pay out. I would like to join with others if there is a class action suit in progress.

Malcolm Mills
[protected]@gmail.com
Xlibris Publishing
-
My book, document for publishing
I sent to XLibris my document for Publishing this year. I paid last November for Thanksgiving, a suppossed "special", they offered so many good perks like free marketing, etc etc.
After I sent my manuscrit, I was told, all the pictures were libel, (not true, my brother took them aboard the ship), I only used a ma from the all public internet site, I was told that I couldn't use my name nowhere in the manuscrit (never heard such a thing, to omit oneself of being a character), and that I could not use any other person's name, nobody pictures! so I said, hey, please refund. my money, because if there can no be no book, I want it back,
I do not want to publish with you guys then!
I posted a complain on the BBB Bureau, which had closed the claim, as they had response from the company that they will reimburse my money, they sent me 50$ for a package of 499 I. paid. Will they pay me back?
Nov 14, 2020
11:29 am EST
Hello XLibris. I am apalled to see all these bad reviews. I hope I am not falling into the category, and that my issue gets to be resolved, T>Is, the refund of the package I brought, as my book canot be published, argumenting you said. commited Libel, and that cannot use anybody's. names
waiting for the refund, is not just 50 it was 499$,
to your attention,
Thank you for prompt following and closing of this matter,

Maria Perry
Nov 14, 2020
11:30 am EST
will be waiting for resolution, hope is successful!
Nov 14, 2020
11:16 am EST
I never expected such a bad service from a publishing company, called then, no answer. They lied to the Bureau when they said they had called me. I never had problem with my previous publishing companies! just this one! this is delaying the process of a publication and putting on halt the resources allowed for it! Unfortunately when I clicked on reviews for XLibris, I found the page they made for themselves, and everything looks good! It is a SCAM! I don't want to throw. my hard earned $ on the wind!
This review was chosen algorithmically as the most valued customer feedback.
On February 2018 I sent a manuscript to Xlibris for a book publishing I was charged $4000 for the editing package the very best package available . A month later I was coerced into buying a marketing package worth around $9, 000 they claimed my book has the greatest potential they haven't seen in a very long time I needed to purchase this marketing package...
Read full review of Xlibris Publishing
Xlibris Publishing
-
Publishing book
Could you please verify the quality of the product displayed on your website.

This book is marketed to millions of customers on Facebook yet is presented poorly to our customers.

Do you know who is responsible for quality check to ensure professionalism?

We are deliberately delaying giving the CEO of Xlibris a call. So could you direct the appropriate department to make the adjustment before 12 noon today. We are all losing money. This is not good at all for this company and its customers.

The text is
House Rules
Book Details
Language :
Publication Date : 5/11/2009

Format : Softcover
Dimensions : 8.5x8.5
Page Count : 24
ISBN : [protected]
This review was chosen algorithmically as the most valued customer feedback.
In August I signed an agreement with Xlibris. Project number ID 7999 and case manager is Carl Amber. I wanted to have my screen script presented to five more minutes. They said I first had to have my book edited and placed in the market place. (They were supposed to do this but it just went to other companies web.) They put a program over it and made 38...
Read full review of Xlibris Publishing
Xlibris Publishing
-
infringement of my books through amazon bookstores
I am in search of a lawyer for infringements of my copyrighted books that were made by me i have eight copyrighted books in wich xlibris corp has published six they today as of yet will not give me even a password to my xlibris account and had editing failures i had to pay extra expenses for now amazon book store has one of my books listed as trog conspiracies under a Charles Garner as author in there book stores it is not trogs conspiracies this is infringements of my work as well as my book series is trogs the reich of god sins the underground movement im currently seeking a lawyer to sue for infringement and my 5900 dollars of publishing fees as well as have my book files removed from xlibris publishing corporation i need help if you can win a case of infringement there is proof they also sold books through amazon, barnes in noble i will never see royalties from i am craig brouwer my phone # is 959.929.9247 or you can reach me by mail 102 woodstock ave putnam, ct 06260 e-mail is [protected]@yahoo.com thank you..
Nov 25, 2019
11:02 am EST
I have found in a few cases of political corruption in the past that money of people such as authors had been paid to wealthy political funds for the price of citizenship i found that the authors royalties and funds not reported may in fact be going to a political party of a large group of politicians in the united states being run secretly that by giving the authors royalties and money to them they gave xlibris citizen rights to keep them from deportation now this complaint of mine has seen proof of other polidigo parties doing such deeds against the real we the people i write this in case it has gone unnoticed by such as the fbi or governmental parties such as ins or ice now alot of authors are being forgotten about and left to failure on the strings of xlibris not by chance but the hypothesis fits it is a greater guess it is true..author of trogs
Dear sirs or book publisher i am writing you a short letter to inform you again that a book of mine trogs book one had been sold at amazon book store currently under a name not associated with me the author his name is charles garner the book amazon lists is under trog conspiracies and is indeed book one of trogs my book series of eight in witch six are published with your company i am very upset at this infringement of yours and amazon countership of authors books i am trying to sue you... i am seeking infringements money and a close of my files and case with your company. now you have even denied me my password rights to my account at authors lounge my xlibris account i will not tolerate your practices any longer and stemming from the past of book three your fees to charge me more money for errors you had made in edit corrections dept. i will be seeking a lawyer and am currently against your corporation for infringements of my copyrights i give you no time to comply anymore that you have put me with six published books away with . Please pay me my publishing fees total by my address 102 woodstock ave putnam ct 06260 phone 959.929.9247 e-mail liannemiller555@yahoo.com and send my check for the infractions you have caused upon me cashing it you will than remove all existing files and material from your book store as well as the third parties amazon, barnes and noble etc.. around 5, 900 dollars is the total please do now comply or efforts of court will in deed proceed in the coming months ahead.. yours craig brouwer author, artist of trogs the book series
Nov 25, 2019
11:05 am EST
old news of corruption by politicians use of the funds of authors to decree citizenship run companies by alien societies.
Xlibris Publishing
-
total scam of elderly father
These guys are slimy telemarketers who took advantage of my 90 year old father with dementia. In his desire to get one of his books sold, he unwittingly gave them his credit card number without my knowledge and thousands of dollars of charges started showing up. Not ONE book was sold and he really has no comprehension of how this happened.

When I disputed the charges, they came back with the agreement that he "signed" and rebilled over $5000. He has no idea who he talked to or why he got these charges. Great job Xlibris...pray on elderly and lonely widowers with dementia. What a scam business.
This review was chosen algorithmically as the most valued customer feedback.
Three years ago, i have submitted few written Topics, to publish a medical Book. They have given all assurances, hundreads of staff etc, .Took huge amount. Finally after one year i have sent typed manyscript for them to do, what they have promesd. They didnt have basic educate staff, even to correct english, wording. Then i have paid outsiders to...
Read full review of Xlibris Publishing
Xlibris Publishing
-
Paid $15,000 to have book published & they stole my money
I received my final manuscript in Spring of 2002, I had 10 days to return the final manuscript. I started going through and proofing my manuscript and realized they charged me for proof reading the book but but they never made any of my changes that I had sent to them previously. I called them and all I got was the runaround. I was not a happy camper due to fact that I I had paid them approximately $15, 600 and they were not living up to their end of the contract! I had no money to hire an attorney because all of my money was tied up with their firm.3 days later after receiving the final manuscript I got into a horrible accident and realized I would not be able to complete the proof reading in 10 days that they gave me. My girlfriend called and explained the situation and they didn't care. They told my girlfriend 10 days and they were not extending it..
They did pay for my Library of Congress card number which according to other Publishers cost around $250. The cover of the book was designed by my daughter so there were also Bo cost to make the cover. I never received any of my money back from Xlibiris Publishing. Words cannot even begin to explain the devastation I felt of being robbed of over $15, 000. I was suicidal and yet still trying to recover from my accident. These people are thieves. After many failed attempts probably about 20 to 30 calls I got no response or returned calls.. I basically put that book away and never did anything with it.
At this point I'm going to try and revive it and get it published. I am grateful for whoever has filed this class action lawsuit against them. I sure would love to get some of my money back and put these people out of business. I can be reached at [protected] and my email [protected]@ yahoo.com.
Highest Regards,
Barbara Baron
This review was chosen algorithmically as the most valued customer feedback.
Xlibris published my book, 'Raymie' in 2010. I questioned family and friends about whom was buying my book and to my surprise many of them have purchased my book. I have asked Xlibris many times, where is my royalties? Today I got a letter from Content Distributions saying that I need to fill-out a W-9 for Tax purposes? They claim that they only sold 2 of...
Read full review of Xlibris Publishing
We are here to help
16 years' experience in successful complaint resolution
Each complaint is handled individually by highly qualified experts
Honest and unbiased reviews
Last but not least, all our services are absolutely free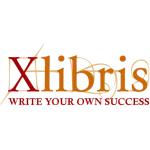 Xlibris Publishing contacts