Audible
-
I have been charged for a membership that I canceled two months ago
Yesterday (21st Of June) at 9 pm UCT I have been charged $14 from Audible for a membership that I canceled on the 21st Of April. Today is the 22nd of June and I have the proof attached that I have canceled the subscritpiotn at least two months ago.

I don't want this membership as I didn't enjoy the one month trial and it is very inconvenient for the company to steal money from costumers.

My name is Claudia Comandini
Desired outcome: I would like a refund of May and June of the amount charged illegally form my bank account
Audible
-
expired credits
After everything I read about audible and my credits, I never once understood that my credits would expire. There is no reason whatsoever that my money should disappear from my account. I paid for the credits and I do not want to loose what is mine via your slick method of taking my money. If I can't get my money back, I'm out. I'll never be back. There are plenty of other services with the same books that do not steal my hard earned money.

I trusted audible, and you have made for yourself a clever way to steal from me. No! If this cannot be rectified, I'll make sure everyone I come across in the reading world knows how you rip people off.
Desired outcome: To start with, I want my credits back. Beyond that, get rid of that dishonest credit expiring thing. Yuck!
Audible
-
Audible Amazon NJ US
Hello, I am writing to you today after becoming aware of unauthorized bank charges in my bank statement by Audible CA*FO8990C93. I have been charged a monthly service fee of $16.74 for next to a year now, for an unauthorized fraudulent account when I am Canadian and don't use Amazon.com or Audible CA. Tangerine Bank will not stop the charges on their end, they advised me to get a hold of the service provider to have the charges stopped and hopefully refunded asap.

Thank you kindly,

Larissa MacDonald,

[email protected]
Desired outcome: To have these charges stopped and be reimbursed.
Audible
-
Audible is a Scam
I called a service rep months ago about my card being used randomly for a payment. I was told my matter was resolved, and that was it. Today, I received a charge for Audible. I don't have an Audible account, and I haven't used my Amazon account for over a year, but I still got charged for Audible. I've gone to my old Amazon account and removed the card, so hopefully, that fixes it.
Desired outcome: Just stop trying to steal my money.
Audible
-
Purchased Titles
I have purchased many Audible titles. My Fire tablets kept going bad, so I bought a PC instead. I tried to download and play the Audible titles I bought, but they wouldn't work. I called Audible for help. The only way I could listen to my purchased titles was to use the Audible app with an internet connection. Recently, I received an email informing me that Audible will not be maintaining their app after July 2022. Unless I transfer my titles to a Kindle Fire tablet or Itunes MP3 player, my purchased titles will be inaccessible to me. I felt forced into buying another Fire tablet. I should be able to download the titles I have bought, store them on any device I have, and listen to them without your app, an internet connection, or your chosen devices.
Desired outcome: Change the format of these audio books so that customers own what they have purchased.
Not resolved yet, even after getting roped into buying another kindle fire just to save my audible titles. Stop cheating people!
Audible
-
Unethical Gift Cards
Hello. I have been an Audible member since 2011. I am a Premium Plus Member and pay $22.95 monthly. I am VERY UPSET that I spent 40 minutes trying to resolve this issue and all three associates were uncaring. The strange thing is they all parroted the very same thing, which tells me I am not alone on this problem THIS company has.

If this isn't resolved, I will be leaving Audible and finding satisfaction elsewhere.

On Monday, Jan 24th (just yesterday), my daughter purchased an electronic gift card for me. I IMMEDIATELY CALLED AUDIBLE because I already had a membership. THW ASSOCIATE walked me through what I needed to do. I asked him how much the gift certificate was and he told me he didn't know, but if I accept the gift it will go into my account as credits. I was shocked to see 3 credits, as she usually gives me a $50 gift card. I CALLED MY DAUGHTER THIS AM and found out she paid $45.

My daughter paid $45 for me to buy books through Audible and THEY GAVE ME about $34 cost of usual credits. I often buy 3 credits, so I get what is happening here. I get the benefit of $34 from them for MY GIFT AND THEY GET THE ADDITIONAL $10+. Again, I purchase credits all the time as a long time customer. I am surprised that this is my reward for having a PREMIUM PLUS Membership. IF ONLY MY DAUGHTER UNDERSTOOD THAT I ALREADY HAD AN ACCOUNT, SHE WOULD HAVE GIVEN ME AN AMAZON GIFT CARD. (NOTE: I've noticed how they don't allow gift cards to be loaded on your website, but do everything through Amazon.)

This really amounts to some sort of trickery in gift card purchases, as the purchaser isn't understanding Audible's process.

I am Doretta Lambert, 1405 Avenue F, Billings MT 59102
[email protected]
406-690-1122
Desired outcome: Return the Gift Card to my daughter, refund her the $45, remove the 3 credits
Audible
-
Unasked for subscription being billed monthly since 6/8/21
I was not monitoring my credit card statements thoroughly. I am being billed monthly for a service that I never signed up for. Since June 2021, I was billed through Amazon amount 6.95. In October statement I discovered a $14.95 charge, called Amazon immediately in November to cancel as I never signed up. Got the usual Sorry and assumed was taken care of. Then November bill again $14.95. Called Amazon 12/6/21 and complained and demanded cancel a service never signed up for or used. Frankly I have no idea of what Audible is. Since Googled and found would never sign up even for introductory rate. Now I found that instead of Amazon Card billing My bank Visa card was billed day after my call. this is outright fraud.
Desired outcome: refund $ from June
Audible
-
membership credits
I started getting charges on my credit card last year. I filed issues with CC company to no avail. I went to the audible website and canceled the membership that I did not start. The charges kept coming. I canceled that card and someway they started charging another card. every time I go back to the website is says active even though I went through the cancel page. I finally went on chat and was informed they in another country Phillipines. The rep kept saying she could not give me a refund without providing my address. I gave her every address I have had for 10 years but she said it was not the one in there system.
Desired outcome: refund of the credits non of witch I have ever used.
Audible
-
Unauthorized Credit Card Charges
Audible started charging my credit card for an audible account even though I had never created one. I called to complain and it became clear that someone I didn't know had used my Amazon Chase credit card to create an audible account. Audible returned my money and cancelled the account. To be safe I cancelled my credit card and got a new one with a new numbers. That same week the same thing happened. Someone used my new credit card number to create an Audible account. There are only three entities that knew my new credit card number: Me, Amazon, and Chase. I only use that card to make purchased on Amazon. So I find it very suspicious that Audible which is owned by Amazon suddenly starts billing me for an account I didn't start as soon as I got a new credit card. I wonder how many other people this is happening to.
Desired outcome: I want this to be investigated to see if Audible or Amazon is doing something crooked to create fake accounts and then pretend it was identity theft.
Audible
-
Charged for services I never signed up for
For 3 months, Audible has automatically charged my debit card without my consent or knowledge. I never signed up for anything through audible nor Amazon, not a free trial, not purchased an audiobook, etc. In my Amazon account information, no charges appear, and when I check my Audible subscription status through Amazon it says I am not subscribed to Audible but am still eligible for a free trial, meaning I never did that before. So I have contacted Audible and will also contact Amazon to resolve this issue, and hopefully get a refund for 3 months of charges of 15.80 each.
Desired outcome: get a refund for 3 months of charges of 15.80 each.
Audible
-
Random transaction.
I recently started to use audible. I was on a 30-day free trial. even though I was on a free trial until 7th June I had money being taken out from my debit card. around every week around a Friday £1.29 was being taken out. this is very weird and shows how broken their subscription service is. this amount may not seem as much but it does add up over time.
Desired outcome: i would this service to be fixed and have my money returned.
Audible
-
Audible books
On 10/26/20 the billed my checking account three times not just once on my bank card which was not used for the subscription. All they could say is that don't know how that happened and they will happily refund $688.50 in a week to ten days. What a scam! They can draw the money out in two seconds but takes them up to ten days to refund. What a way to make money off other people. If you give them a debit card look out!
Audible
-
Charges
I am a Prime Member through Amazon. I have never subscribed to Audible and my card was charged $14.95.
I'd like a refund since it's been two day of me trying to cancel and try to get a refund. I didn't even know that o had Audible so this charge came as a surprise. I never authorized Audible to take any money off my card, in which I can only guess they got it from Amazon.
This review was chosen algorithmically as the most valued customer feedback.
I had several audio books on Audible.com for many years. In 2016 Sean Diddy Combs and his model of Sean John, Bobby Lorenzo put in writing that I could use their names in hip hop scripts. July 4, 2020 Sean Combs had his attorney Jonathan Davis from New York send a letter to Barnes & Noble, Amazon, and Kobe Writing Life, and most recently Audible to lie to...
Read full review of Audible
Audible
-
Audible complaint charges after cancellation
They change me after I cancelled my audible account.
I cancelled my account on 25 march and they charge me on may 15 again. I have both photos of cancellation and deduction of my money. I got my audible app download on 15 march and I cancelled it on 25 march and I was in my free trial period of first month and I cancelled in my first month of trial period but they charged me $14.95 on 15 may after almost more than 45 days of cancellation day.
I have also attached my date of cancellation and changes made on my account.
Thanks
Audible
-
Monthly audible charges
I have been noticing a charge of $16.18 monthly for the past year and didn't know who to contact. I finally figured it out, I NEVER requested this. I bought a new Reader in Oct 2018 (I believe) and have never been able to get it up and running. Believe my account number is Z32Z69M, please refund dollars.
Thank you
Michelle Clark
[email protected] (SGM USA Retired)
I ordered a reader in October 2018, to this day I have not activated it. I've been noticing monthly charges of $16.18 and didn't know till now what it was for. I have never downloaded books, and would like a refund for all the months I did not authorize the charges. Believe my account is Audible Z32Z69M. Please confirm reimbursement.

Thank you
Michelle Clark
[email protected]
SGM USA Retired
Audible
-
Troy V. fountain
Hi I am troy some body charge me for $14.00 and, I need to put the money back in my account wright now thanks you.Why should it be 350 words are you wright a book if you are I need my money back wright now the apt. Is council from my device so put it back or else. Thank you. P.S
.this is the finals Question why would you do that to people with out asking you should call them first .
Audible
-
Audible
Forceful marketing
Get credit card details without authorisation
Have a very complicated (not in the front page!) way to find membership cancellation.
Offer you other services, and even more expensive ones when you ask for membership cancellation!
For me all is line on for non-reliability, crooks, non considerate, just want your money and use lots of pressure...!
Audible
-
Charges on my debit card
I have never ordered nor do I have anything Kindle or audible related. I want my money back. There are 2 separate charges 1 for $9.99 and the other for $14.95. I have not ever ordered audible or anything kindle and I'm wondering how many times they have charged my card before. I work very hard for my money like most people and I would like for a quick response on how this is going to be handled.
Audible
-
Audible monthly fee
We are being charged a monthly fee and I don't know how or why. I have checked my kids amazon fire tablet and don't see subscription I want a refund please this has been a reoccurring charge for the last 6 months my amazon account is [email protected] yahoo my phone number is 520 204 6968 I don't know how to access/cancel a subscription I did not authorize please contact me to help Me resolve this issue
We are here to help
16 years' experience in successful complaint resolution
Each complaint is handled individually by highly qualified experts
Honest and unbiased reviews
Last but not least, all our services are absolutely free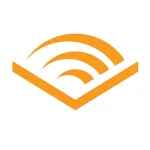 Audible contacts