iUniverse
-
Rainbow math chart
On April 20th 2021 I ordered the colorful package from iUniverse Publishing on April 27th I received an email from a coordinator Jeremy Carey that iUniverse Publishing could not do that Editorial Evaluation of my Children's book at which time I Cancelled my Contract with iUniverse Publishing verbally over the phone. I also sent them a letter of Cancellation and which I have a certified receipt. I spoke with Kelly Allison and was told I would receive a refund within 30 days. After the 30 days I spoke with the manager Mike Collins and he sent me an email saying that I owed iUniverse Publishing $500 for Canceling my Contract. The Editorial Evaluation was a part of the package that I ordered. The contract said I had 10 days to Cancel. If someone can help me get my refund and resolve this situation I would greatly appreciate it. Because I'm feeling like I was scammed. I have all the emails that was sent to me. You can reach me at [email protected]
Desired outcome: To receive my refund
iUniverse
-
My book, You could have been a real doctor
After cancelling my contract which was acknowledged by Iuniverse, mentioned refund but did not send a refund, highjacked my book and published it without my permission. Amazon accepted the book, processed it and advertized it but it was published by Iuniverse. As far as I know, I have no recourse. I am ninety years old and have worked on the book for many years. Bill Wellman DVM
[email protected]
Desired outcome: Stop publishing Decide who ows the book and who can publish it.
iUniverse
-
new author who believes this is a fraud
I signed up with iUniverse and the sales team was friendly and promised to always be around. But that did not happen when mistakes were made with editing and final publishing. Further more, the marketing consultant gave different information for sales and royalty reports while customers service gave something different. After a deep dive, this information is not listed on the web-site. Calling customer service is no help as they talk down to you and degrade you by referring you back to the web-site that does not have the data.

Leadership does not care as contacting them will get you an email back and an apology but they go back to their habits.

I want this company to provide all necessary information to the author before they sign anything. If the company holds author royalties than it needs to specify why. There is no reason why sales report is over 3 months behind. We are living in the world of high technology and on the crust of blockchain and crypto while iUniverse is stuck in the 1960s.

I want customer service to be overhauled and I want to see entire leadership on the website with contact info.
Desired outcome: upgrade their web-site and treat people professionally and with respect.
iUniverse
-
Book Production
DO NOT EVER DO BUSINESS WITH this place can't say business because no one is professional. Their reps laugh at you when they feel you know more than what you should. No one returns calls not even the Executive director. I took my files from this company and dont you know they still published my book anyways? Yes and then had the nerve to build a website for their company page and didn't have my custom page built like I pay for them to been have done. So if somebody buy my product from them funds go straight to them and what do I get? NOTHING! Self publishing is all about you keeping 100% of your royalties with them you only get 25. LOOK CHECK THIS OUT, I asked for my money back since the site wasn't ready and I had already pulled my files and what do you know NO ONE returned my call but you better know when I called back to get my money they're telling me it's in process. They also made me pay for a design service that was already included in my package and then gone try and put a skirt on it by giving me a discount on it. This pissed me off PLEASE dont ever work with this company and I hope my influence carry enough weight to stop their place COMPLETELY! @Iuniverse NOW LAUGH AT THAT! DONT RETURN A CALL TO THAT!
Desired outcome: Everyone keep their eyes opened
iUniverse
-
The back cover is not what I gave approval for. It looks like a child wrote it.
My book was advertised on their website. I had gone over the back cover with a fine-toothed comb. My editor and I were very pleased with the results. I gave approval for that back cover. I looked at the book on-line and couldn't believe my eyes. There were typos, grammar errors, punctuation almost non-existent. I have e-mailed everyone that has worked on the book with me and no response. I've called re-submission and no answer. They want me to pay another $200.00 for resubmission and I didn't make the error; they did. I put my lifesavings into this book. I live in a nursing home and am on a fixed income. They used me for the money. I can't believe I fell for their scam even though I did the homework or I thought I did.
iUniverse
-
sales royalties for my self published novel
Iuniverse.com I feel is ripping me off when it comes to the royalties of copies of my book in the ebook format. I also wonder whether the count of paperback books is accurate. I know of 7 (seven) close friends or family who have purchased my novel, what should have been by joni berry and iuniverse says I have had no such purchases. This only amounts to $7.00 but how many other "would be" authors are they stealing from? Joni berry. 573-450-9272
iUniverse
-
online newsmaker marketing service
I had an agreement with the Marketing Director to postpone my marketing/publicity campaign due to a circumstance beyond my control - litigation with a branch of the Canadian Provincial Government.

My manuscript was completed in December 2015. Without my authorization, someone from iUniverse released it into the market in January 2016. I wasn't ready. Since my project was live I signed up for the 3-month Online Newsmaker Program, to be paid in monthly installments. The MD knew my situation in Canada. We agreed that I could put my payments on hold until I was able to return. I am not in breech of a service agreement with iUniverse.

In the interim, I maintained a monthly subscription for Author Solutions; I paid for that subscription for about 15 months.

I recently cancelled my project with iUniverse altogether, as my situation has not changed. Unfortunately, the unauthorized release of my project went dead-in-the-water, because it was not promoted. I don't hold the marketing director/department responsible for that piece. Only the individual that released my project without my authority. I don't know who was responsible for that.

I have contacted the MD, but have not gotten a response; however, I have had correspondence form staff at iUniverse that have informed me that my situation is known to the marketing department.
iUniverse
-
iuniverse publishing. stealing!
I Know how they steal hard earned Royalites, from Authors, I'm getting Ready to sue... them ubeknown to them, it's a shame you can't trust these publishers today, as the saying goes I "Gotcha" you havent... changed not one bit. I have been receiving royalties for years then all of a sudden, I stopped getting Royalties, since 2015, then I checked to see why in 2018 after resetting a new password with them, I discovered they had gotten rid of all my direct deposit payment information, so where did the money go? So if I had gotten any sales, they had no where to send the money getting rid of all records of their stealing, so they kept it in a scam, I don't know how much I've been ripped off for, but that's why you go to court, I'll see your [censored]'s soon trust me. Sincerely Yours, I'm coming for you Your [censored]!
This review was chosen algorithmically as the most valued customer feedback.
My name is Trung Ha and Mike Crider was my sale person. After submitted my manuscript, the project manager told me the book can't not be published if I don't change my name, the names of the characters in my book and the locations, it concerns of the lawsuit. I explained to them the characters in the book are no longer I that positions and my family in...
Read full review
iUniverse
-
my book
I published with IUniverse as I was very ill and did not think I had time to wait for a real publisher. They did the book (cover bad) and in 12 years I have not received a penny in royalties. They also hang on to the rights to the book. They are scammers and I would advise everyone who is thinking of going to them...think again. When I phoned about royalties they said I had $28 coming to me. I know of several people who bought the book and Amazon always had several used copies on their site. Run as fast as you can from these bloodsuckers. The woman on the phone told me I would get the $28 when they decided to send it.
iUniverse
-
lack of royalties for book sales
In 2009 I published a book with IUNIVERSE (or some universe). Never heard from them since. Then, a month ago I received a call from someone stating they were from IUNIVERSE indicating that they noticed my book was not selling and for 1500.00 they could promote it . I told them I have never received royalties from IUNIVERSE and they ignored my complaint and continued on with their immoral and despicable sells shakedown. I have received repeated calls each day until I had to place their number on call block.
iUniverse
-
fraud, by mail and misrepresentation
Dear Diana, iUniverse Representative

I'm writing to you now after our most recent conversations and after receiving your email dated April 12, 2016, on the subject of: PD: 470384 – Content Evaluation Results (second round). I would like you to pass this on up the chain of command.
I want to start off by telling you that when Jean, the previous check-in coordinator, sent me the first review results from the content evaluation department I submitted to her, it took the wind out of my sails and put me under more stress than I can physically and mentally handle. I am an aged, disabled man, and I'm dying. I'm in a hospital bed in my living room and only have about 6 to 8 percent lung capacity on a seven-liter flow of constant oxygen 24 hours a day just to breath. Every day and night is a challenge just to stay alive now and I'm losing sleep. Even though I have lived with PTSD for most of my life, the emotional and physical strain I'm having now by facing nitpicking demands with iUniverse by wanting me to drastically change my life's story makes me feel that they're moving me quicker to my death. I am now more concerned if future dealings won't put me there. My life is not a lie and I do not want to be forced into changing things because of the litigious fears of iUniverse.
One of the major contentions was the use of my pen name and I was flat-out lied to about why it was necessary that I had to change my pen name. No one living other than close family members would know me under the pen name I first submitted for my manuscript; there is no proof that could identify that name with my real name. If there was proof (as I was told), then why wouldn't you provide me with that proof? And so I was forced to make changes to my pen name (which I did, might I add objectionably).
Concerns of Libel/Invasion of Privacy, etc. are referenced, so let's look at an example of what might be libel. Say someone wrote a comment about another person's book revealing that the book's author had been given a dishonorable discharge from the Army; that certainly sounds like a defamatory statement, but only if it is false. The law states that truth is an absolute defense to libel. A defamatory statement must be false and has to be proved by the party who claims to be defamed, but as I state above no one in the story could prove that my story is false. Besides, the genre chosen to publish the manuscript was Bio-Fiction maybe the genre should have been Autobiographical but you should advise the writer as the publisher if this would be better but you have not given any constructive input to the author, what is your job?
When I sent the first submission to Jean I told her the names in the manuscript were fictitious, with the exception of a few names, but those people had died well before my manuscript was submitted. I'd also point out that all names are first names with only a couple of those having last names. Weeks after that I received the results from the first content evaluation review. Also at the beginning of my manuscript I added a disclaimer stating that names were changed to protect family members as well as the innocent and the guilty in order to maintain their anonymity. Any resemblance to actual persons, living or dead, or actual events is purely coincidental. No matter, I made the changes anyway because I was told by your company that I HAD to and I just didn't have the fight left in me at that time. I removed the few things that were requested by her in that email, but the evaluation results were not conclusive nor were they explained completely and only gave a few examples of what they wanted changed; they were vague with no real direction other than the statement that some things may be Libelous or an Invasion of Privacy. What things? Without any other direction or specifics I made the changes including agreeing to the removal of the author's picture on the back cover.
There is no intended actual malice in the telling of my life. The story and what happened in my life are true; my family knows the real facts. The things you want changed make my life a lie, and as close to death as I am I will not do that for your company. I would have written the book with my real name, but I do not like the limelight.
I have stated, all but a few people in the book are deceased. Those who are not would not know about and more than likely would not be reading my book. But if they were it would not matter because what was said was true and could be proven true. Even if they somehow were to believe they were in the story, they would only hurt themselves by their own doing in pointing it out to anyone. The thought that a person would bring their bad deeds to light on their own is preposterous, particularly when those deeds are true. It would not be by me telling my side of the story, which is the truth. I know they would not want to bring shame upon themselves then, nor do I want to shame them or hurt them, but what has been said in the book is true. I bring my life to the story because I wanted to help people realize that they really have to be conscious of their choices in any given situation to prevent bad consequences from happening in their lives and to show that a person can turn their life around and do good.
Your second review is the same as the first review with no clear instruction or stated changes and unexplained examples. Your demands are unrealistic and go beyond the law of libel. Examples: Change the location where the story takes place, because the story is worldwide, do you expect me to create an Earth # Two? That seems a bit unreasonable. As for the comments on the name Jerry/Terry, both were fictitious names so changing the name again seems to be nitpicking, to say the least. If you have read my manuscript you know I have a very good understanding of the law. I would expect your company to provide to me your customer with what I payed for which was stated in your E-Mails when we payed your company the funds too publish, copyright, and get the ISBN number for the manuscript, as well as marketing and placement of the manuscript.

If you do not want to publish my work then cease and desist with any further work on my manuscript and return my money and delete all copies from your computers; I'll deal with getting my book published with another company or on my own. I want to see it published and do some good before I die and leave this Earth. But so far in my dealings with iUniverse I am realizing that this wish is more than likely fictional. This manuscript is one of the last things on my bucket list and a story that I believe needs to be told. Dealing with your company I do not believe that will be a reality.

In closing, thanks for the LEARNING experience like I say in the title of my book; TROUBLES life is about SITUATIONS CHOICES CONSEQUENCES
THANKS AGAIN FOR NOTHING PD: 470384
This review was chosen algorithmically as the most valued customer feedback.
I paid my money to IUniverse; theysaid they would produce my book. They said they needed me to change the cover because it was controversial and showed a parody depiction of a public figure. They provided me with a new cover I said cool. The new cover they provided included the controversial title. However they kept saying I had to make little changes to my...
Read full review
This review was chosen algorithmically as the most valued customer feedback.
I published three books with iUniverse in 2000 and felt I got a great deal out of it. I know that my books are not commercially successful, but I am glad that they were published. Now all of a sudden 15 years later I am suddenly getting calls from what sounds like a boiler room trying to get me to purchase all sorts of new promotion material for the book. I...
Read full review
This review was chosen algorithmically as the most valued customer feedback.
I paid $1000 for my book to be published by iuniverse. I spoke with an agent by the name eddie wright who told me I can take my time on whenever I am ready to start the book, he said even if it takes me more than 5years I can still come back and continue anywhere I stopped and if I decide not to write the book again, I will have my deposit refunded back at...
Read full review
iUniverse
-
ripped-off
I have been away for a while now I'm ready to take down self publishing, it's legal and brilliant. Join me if you got screwed by iuniverse/author house... I will provide you with all the details. You are not alone I have a seizable following. All of their tricks on screwing people will be exposed! Let Eugene Hopkins know what it is to live from pay check to pay check...
Thank you so much C.D. McLeod

[email protected]
Hello join me in taking down self pub...They are nothing more then a pryamid scam. They will send your book to hundreds of distributors some of which you cannot contact ...your book will never be removed from these sites at the time of cancellation they are to contact the distributors to remove you from these lists. Do they even do this
email me if you want to help others as well as yourselkf [email protected] selp publishers will contact you to see what info youave LEST KICK-BUTT c.d.
C.D. McLEOD CONTACT ME @ [email protected] TO TAKE THESE SNAKE-OIL CROOKS DOWN MY PLAN WILL WORK ACCORDING TO MY SOLICITOR... FILING SUIT IS WORTHLESS SO WE TAKE THEM DOWN!
iUniverse
-
services not delivered, fraud and lack of honesty from employees
RUN, don't walk away from this company that practices fraud with no shame!

In 2009 I purchased and paid for in full a Premiere Pro Publishing package. Since my book was not complete at the time, I did not immediately utilize it. In 2012, my book was complete and I initiated the process of submitting the manuscript. After submitting, I was almost immediately contacted by Krista Hill in the Editorial department saying my book had potential but that it needed a "thorough content and typo edit." This would cost me an additional $3200. I paid this in 3 installments. I received my revised manuscript with a list of changes to be made. i made the changes and re-submitted it only to be informed that they had found more errors and I needed to spend another $3000 to remedy them. I said I could not afford it and that I would go through again and check it over. Meanwhile, iUniverse had one of their publicity agents contact me about the publicity for the book. At first I assumed he was talking about the publicity package that was included with my initial publishing package purchase. No, he was talking about getting me to spend over $24, 000 additional dollars for publicity. In my stupidity I agreed but was up front with him that I could not pay it all at once and would could scrape together $4000 for an initial payment. He said that was fine and that they would work with me on other payments.

Working with me on the other payments meant only that I would get two, sometimes three calls a week from their "Collection" department demanding that I pay in full plus collection fees, since when they submitted the charge to my card it was declined. I spoke with Nolan and he said he would take care of it. Taking care of it means nothing except there are more collection calls and that my manuscript is put on production hold. Not only are they refusing to move forward with my manuscript, they have also locked me out of the author's part of the website.

I have left multiple messages for Nolan regarding this matter and no responses. I have informed my bank that iUniverse is not reputable and that no charges were to be allowed from them on any of my accounts. Further, I plan to take this matter to our state's attorney general as well as Indiana's. I also plan to look at going after them for fraudulent business practices and for theft by the fact they have my money and will not give me the services I paid for, nor have they refunded it despite my request for them to do so.

This matter has been escalating since January, 2013. Bottom line, RUN, do not walk AWAY from iUniverse. These people will do anything, with no conscience whatsoever, to get your money. This needs to stop. Anyone who has had similar dealings with iUniverse needs to go after them to the full extent of the law. That is what I plan to do and will not stop until something happens to resolve the issue in a positive manner. If they do not resolve my issue with a full refund of the money paid and resolve the book production issue, I plan to take as much legal action as I have to in order to get this issue resolved.

Best of luck to anyone considering publishing with iUniverse, but your best bet is to run elsewhere!
This review was chosen algorithmically as the most valued customer feedback.
I published my novel with Iuniverse back in 2000. My book The Souls of Dumah is now available to order in Barnes & Nobel. And online at Amazon. It is available in hardcover paperback and as an Ebook. When I search my book online I find it for sale all over the world but in 12 years Iuniverse has paid me less than $20. Friends and family have bought over 50...
Read full review
The complaint has been investigated and resolved to the customer's satisfaction.
iUniverse
-
half truths
I just published a book through IUniverse. I am quite disappointed because of the "half truths" they present. I purchased the book buyers return package and found out I am the one that needs to go to the bookstores and try to get them to stock the book. Like I have time to do that. The editorial review was an outsource that used a cookie cutter approach. No one at IUniverse even read my book. I had multiple people as "Personal Sales Assistants" and was passed from person to person to person who most did not speak english. After spending several thousand dollars, I have a book that looks great, cost way too much, and likely won't go anywhere. Why can't someone just provide good service as advertised?
Resolved
The complaint has been investigated and resolved to the customer's satisfaction.
The complaint has been investigated and resolved to the customer's satisfaction.
iUniverse
-
unfulfilled order
iUniverse advertised a special price for a bulk order. I ordered 500 copies of my books (250 of each title) in 2010 October to be sent to two addresses--one in Idaho, one in New Hampshire. I was on overseas assignment, and when I returned in April, the books were STILL at neither address. When I called iUniverse, they kept bumping the matter around from one employee to another (the employee who had mishandled the original order was no longer with them, and the employees still there wouldn't fulfill the order). And of course they had charged my credit card.
Resolved
The complaint has been investigated and resolved to the customer's satisfaction.
We are here to help
16 years' experience in successful complaint resolution
Each complaint is handled individually by highly qualified experts
Honest and unbiased reviews
Last but not least, all our services are absolutely free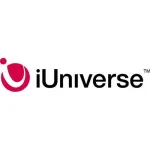 iUniverse contacts