Wish.com
-
A satin duvet set and a sofa cover
Hello, i received the 2 items i ordered in April. The duvet set isn't worth the money i paid for it. The sofa cover is not the right size as i have 2 L shape cushions and it does not fit. I have gone online explaining why i want a refund. I have had messages from them asking for photos, i did that, i have been asked why i want a refund, i told them. Again im asked the same questions for 3 days !. I asked for an address to return the 2 items but received a message in another language. I am very displeased at how im being treated. I want a refund sent onto my card that i paid with.
Wish.com
-
Any
The price displayed by Wish is almost always much much less than the price displayed AFTER you click on it. It doesn't matter what size, color, ectr because I've tried every single product combination and the price is never the same as the one displayed. Its like clickbait. I was just on the app and noticed a cashmere sweater I had " favorited " was advertised as 8.95$ .I choose my size then was prompted to choose a color, with 6 choices, 4 colors had prices of 24.xx ( I can't recall the exact cent amount) the remaining two colors had prices displayed at 21.xx$ . I tried every size and color combination and NONE were $8.95, as advertised. They also will display " FREE " products and prompt you to " CLAIM " once you do however the price skyrockets. It's deceptive and irritating.
Thank you for your time

I can only hope, for Wish's sake, that they stop this practice immediately. Its infuriating to be toyed with when it comes to money and most people whom shop on Wish do so because they are inexpensive. The LAST thing I want to do after being baited and lied to is give that company my money. I, like many others, immediately leave the Wish App. I have not used them in months due to deceptive behavior. I find Aliexpress more truthful. I came back a few days ago and in my opinion their deceptive pricing is worse!?
* Prices that I mentioned above are all approximate. If you want the exact amounts, let me know
Desired outcome: Accuracy in pricing and an apology, at the best
This review was chosen algorithmically as the most valued customer feedback.
I ordered a cell phone which was enlisted as Galaxy Note30 Ultrafashion 5G on April 11 and received on April 26th. I paid a total of $78.12 after using my 10% discount coupon. The phone looked great but I did not find the word Galaxy anywhere on the phone. I cannot download information/contacts from my google account or from my old phone. When contacted...
Read full review
Wish.com
-
Shipping
I would love to know why every time I order Canada post holds up my order in Mississauga Ontario tracking number Canada Post
Tracking #: 1023038733955104 you have to start allowing people to choose the shipping I don't like Canada post dont know anyone that does there a crown corporation and give two shits as to there service they give. This is what I get on every order and it getting old and its always Mississauga Ontario bull shit. I like ordering from you but the bull shit Canada post I may have to look elsewhere.
Delivery status
Expected delivery: Item delayed — stay tuned for updates
Info
Delays can happen for many reasons. Your item is still on the way. We'll display a new date as soon as we can. Track this item later for updates or sign up for email notifications.
Desired outcome: Fix the problem
Wish.com
-
Product not received
Wish took $400 out of my account(19 Dec2020, for set of headlights for my 2010 BMW if they can find my account to charge me things- why is it so hard to find what happen to the order .You have no problems send me duplicate orders that I did not order. NOTE: Car covers ordered one got it and last week they sent me a duplicate. I want my headlights or money pack!
I have been back and forth with a member of your compliant section for weeks - I do not have addition info, but he keeps asking for more info ref to this order.
YOU should be able to find my account info: NAME -EMAIL ADDRESS--HOME ADDRESS everybody else does.
Desired outcome: product or money
Wish.com
-
Products
Completely overcharged.
Wish advertises products for 50 cents. If you are the first buyer you get that item for that price of 50 cents if not they are to refund you the 50 cents. They charged me. They charged me $756 for one order that that should have been a series of 50 cents refunds.
Completely overcharged and they don't want to refund.

Will never order from them again!
Desired outcome: Refund for that order
Wish.com
-
Dresses refund
Wish is a horrible app. And it ruined my wedding. I ordered two dresses for my wedding and for some reason they made me pay them twice and then they had to refund me my money. After that two days later I go to track my dresses and it says that they have both been refounded? I successfully bought them again but they refuse to sell me the dresses and it keeps on saying refounded. My wedding is in May and thanks to wish I don't have my dresses. Even tho they say refunded I still have the two payments in my bank account. I'm not getting my dresses and they still haven't given me my money back.
Desired outcome: I wanted my dresses.
Wish.com
-
A bag and pillow case I ordered
They won't give me a refund they lost my package and won't give me my money back of $72.00. How do I get my money back. They told me the refund window is closed. This is not fair not only do I not get my package they won't give me my money back. Please someone help me. That's government money that they won't return to me. Someone please help me on whatever you can
Desired outcome: A refund back to my debit card
Wish.com
-
No order number
I don't I don't know give her a whole page but okay I ordered $72 worth of clothing then my email disappeared the whole email history for about 2 weeks is gone in middle of February I've downloaded apps to try to recover this order number that doesn't exist speaking of a part-time job trying to find this email the full of it or I know have talked to lots of people never been offered refund
Desired outcome: Money or IItems
Wish.com
-
Someone used my account
I saw an email from Wish.com today informing me that my order was getting ready for delivery. As I had not ordered anything I quickly logged in and discovered that someone had in fact placed an order using the credit card details that were stored in the site, and changed the delivery address. I quickly removed my CC details altogether, changed the password for the site, and changed the delivery address back to mine for the order placed so that the item should still come to me (I have no use for it, but I am not going to let the scammer receive it).

I then tried to cancel the order, only to be informed by Wish that they have a very small window for cancellation and I had missed it. I tried to get hold of customer service but kept being routed around various auto responses, until I reached a page where I could leave my message... which would be responded to in 2-3 days (presumably after the item is sent, bolstering their case for not cancelling the order).

I then had to call up my bank, who cannot cancel the transaction but only dispute it. To do that I have had to cancel my only card, and now need to head to my local branch this morning for a replacement. The transaction was only $46 (I guess smaller transactions go under the radar and they may get away with it for longer), which I may still not get back, but it is the hassle that is so frustrating - especially the fact that Wish make it so hard to get something like this dealt with.
Desired outcome: Ideally, cancel transaction immediately so neither myself or vendor lose money. I definitely want a refund.
Wish.com
-
Seat Covers
According to you I bought seat cover from you at the cost of £26.90, in numerous emails to you I have stated that I never ordered seat covers and they have been delivered to me and are of no use whatsoever.Just give me a return address and I will send them on condition that I get my £26.90 refunded.Tell me if you need more information just email me and I will try my best to help.Regards. David Watson.
Wish.com
-
Propeller fishing lures
I ordered propeller fishing lures and was sent different lures, long unpropeller lures.
I told Wish customer service and the needed pictures. I sent them the pictures of the wrong lures I was sent.
They said my order was processed properly. I argued that that was not lures that I ordered and they needed more pictures of the lures unwrapped from the clear plastic. I said no just send the items that I ordered. The wanted the address it was sent from and also wanted me to send them back to China at my cost. That was going to be more than I wanted to already spend. I have had this same problem before with Wish with different items.
I have since removed all of Wish from my devices, with the help from Google and will never buy anything from them again.
I want people to know that you can remove them so you won't have a problem with them again.
Desired outcome: Done buying from Wish again.
Wish.com
-
Returns that I've proved have been returned and received
I have been trying to get some refunds from WISH.COM where I have proved were returned AND RECEIVED in to their San Leondro return facility. I'm telling HUNDREDS OF DOLLARS and they continue to ask for the same info over and over and OVER AGAIN! I have PROVED IT but they refuse to recognize the returns. How do I get help get these returns refunded? I have more detailed proof of receipts for additional items but can't add any more photos.
Desired outcome: I just want my refunds that are due to me!
This review was chosen algorithmically as the most valued customer feedback.
This is the same situation that occurred to me. This customer had the same issue I had. After following their policy of requesting a refund for return within 30 days, I waited for a response to my email. I sent in numerous emails requesting a refund, all were within 30 days. In the email they wanted me to send a picture of the item I was requesting a refund...
Read full review
Wish.com
-
klon overdrive pedal
I ordered a power cord for it. I got the right one from someone who had the klon and the power cord for sale so I know that it is the right one. I plugged the klon in and all that it does is send an electrical impulse through my amp. I would like to return it and get a refund. Thank you, James Morigi. [email protected] I have no idea where to send it so that I can get a refund. Thanks again Jim.
Wish.com
-
My order.
I placed an order for $226.59 on product a while ago.. I have only recieved one item and my order has been placed a while ago. Please contact me by phone or e-mail to resolve this issue! Beverly Allen 330-809-7159 or [email protected] gmail.com.. I would like a complete refund.. I have went through several apps. and found no results.. The one app to get help they want you to pay a $5.00 fee to talk to someone. No way am I adding more money out of my account. I am very unsatisfied with the way your company has neglected to give a support number that works without talking to a computer.. I would like an COMPLETE refund immediately.. thank you.. Mrs. Allen
Desired outcome: complete refund.
Wish.com
-
Saddle Order - hoping for help
Order #: 606fd3c9c72e92ebfc111a65

Ordered saddle online. I would like saddle but not in the size that ordered on my phone. I need a 17.5 WIDE. Im hoping by opening a complaint that the order will be fixed before it is mailed by the seller. I fully expect it to take months to arrive but if wrong item is shipped . I will need to cancel with credit card today. please help...
Desired outcome: ship correct size saddle 17.5 wide
Wish.com
-
Wish.com account
I created an account with Wish on my phone a few days ago via my Gmail account credentials and put some items in my cart. Because I refuse to pay online using my phone for safety concerns, I tried to log in to Wish on my laptop to buy those items, but am unable to login using these credentials. I receive no error message, but the login screen repeatedly returns to the main login screen as if I did not just try to log in. Date I created this account was April 1, 2021 and date this problem is occuring is April 4, 2021.
Desired outcome: Please allow me to log in to purchase my items on my laptop.
Wish.com
-
harem pants
I bought harem pants from wish on the 25th January and paid $9.73 through pay pal but I still have not received the item . I can't seem to get any sense out of them nothing works when I try and contact them and the phone number I got has been disconnected th order number is 600f267b1ffb266bd614c6b7 my email address is [email protected]
Thank you from Denise Aitcheson.
Desired outcome: If they won't send me what I ordered I want a refund.
Wish.com
-
clothing refund
i ordered an outfit for a wedding from wish .com and the outfit was too small i sent a email to them to ask for a refund as i would not receive another dress in time and the comment was the outfit i ordered was to what i ordered and they code not do anything for me it was a purple outfit and i am not sure why because there exchange policy is return before 30 days
We are here to help
16 years' experience in successful complaint resolution
Each complaint is handled individually by highly qualified experts
Honest and unbiased reviews
Last but not least, all our services are absolutely free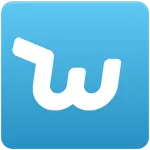 Wish.com contacts