This review was chosen algorithmically as the most valued customer feedback.
In Sept 2020, I ordered two wigs. It took over 6 weeks to receive one. The one I ordered was a long blonde wig. It came in as a short wig. The other one took another 3 weeks to receive and wasn't even close to the red color I ordered (it was a brassy blonde). I've asked for a refund consistently and have only been offered 20% but I would need to pay the...
Read full review of WigSis
WigSis
-
I have not received the wigs, cap and stand I ordered
The order was placed on 1/7/21 and the Transaction ID: 64J08752PN5662914.
I am elderly and will not play around with this issue. Decided to try to contact
you before complaining to Paypal. Let me know if and possibly when I will
receive my order or refund the payment in the near future.

It looks like your are making rules that will prohibit a fast resolution.

1. Item# GGBO514091 $77.00
2. Item # [protected] $102.00
3. Item #HW18004 $6.00
4. Item #HW18001 $6.00
Desired outcome: Would like to receive my order
WigSis
-
Wig
This store is a complete rip off. Better read all fine print because even though they say satisfaction guaranteed. They will only refund you 1/2 or 1/3 of what you paid for it. Even when you ask them 3 times not to ship it they still will send it so you have to pay return shipping. I have never encountered a worse company in my life. The wig was not real hair and looked nothing like the pictures totally tacky. Every rating should be -10 they do not listen and are determined that you keep their tacky wigs.
Desired outcome: See them stop ripping people off
WigSis
-
Wig
I received a wig and I need to exchange it for a different color you can reach me at Patti Patti Spiekerman phone number [protected] are [protected] I just need to exchange it there's no way I can contact anybody to get an address or a phone number all I need to do is exchange it for a different color but how can that there was no no information in the Box with an address to exchange or return please help help
WigSis
-
Buying wig under misleading false and dishonest pretenses
Item i bought was nothing like the picture i payed $126.00 dollars and thought i was buying in U.S A because of there return address which is a fake address in Alaska they used. I contact them to return item for a full refund. i sent pictures of item as requested and they want me to pay shipping and they are over seas in China and its $100 to ship it back total BS. !- Basically i bought a cheap synthetic looking wig nothing like i had ordered. i spent $126.00 thinking im buying a quality product but really im just buying a $26 dollar wig and $100 to ship it not to mention waiting 2 weeks for it to get. here why would anyone do that its a SCAM!-
This review was chosen algorithmically as the most valued customer feedback.
I ordered this African-American, human hair wig, SKU: EA2002. I can only wear human hair wigs because I am allergic to synthetic wigs. When the wig arrived late, (excused due to COVID), it arrived in a beat up gift box! The wigs needed some refreshing. When I attempted to hot comb the wig, it began to melt!! Human hair burns, synthetic hair melts!! Below i...
Read full review of WigSis
WigSis
-
Human hair wig
Purchased due to going thru chemo. Is not what was pictured in photos. Said guaranteed satisfaction. I contacted them and was told to send them photos which I did. Made numerous attempts to get a reply as to where to send it. No response. Then I receive message saying not guaranteed. Will not take back and offered 10% pff a different one. I am a senior and can not afford to waste $198.00. Please se help return and get refund.
This review was chosen algorithmically as the most valued customer feedback.
Wig was ordered through the website. Satisfaction was guaranteed. After weeks of waiting for the wig to arrive, it arrived and looks nothing like the photograph on the website. I have contacted their "customer service" email address, and I get nothing but the runaround. I have repeatedly asked for a return label; however, no return label is returned...
Read full review of WigSis
This review was chosen algorithmically as the most valued customer feedback.
I ordered a wig from company in july and I admit I purchased in haste. My hair continues to fall out despite everything i've tried. Distraught yet optimistic I find this site & purchase a wig. I view receipt see cap size? I have no idea what or if this will fit. I immediately email the seller 3 separate times within minutes of having purchased. I even left...
Read full review of WigSis
WigSis
-
Two wigs
I ordered two wigs from Wigsis one at 219.00 and 111.00. One was ordered on July 27 and Aug.7 they arrived Sept.8. They are horrible..look nothing like the pictures. Now they ask for pictures and then they say did not receive the pictures. Will not give me a return address. Order # TA 200807C9238 and #TA200727C6641 and refuse to give me a refund. I am going back and forth will emails but can not get them to help me resolve this situation
WigSis
-
Wig
Do not order from this company! They state that they have a great guarantee on their wigs, return policy etc. But in reality they don't! You will be lucky to get a third of your money back. I order a wig, picked a blondish brown colored wig but received a red wig... Even sent pictures to them showing their mistake... Bottom line they screwed me! So I repeat... Do not order from this company: wigsis
WigSis
-
White wig pixie cut jf 280
Absolutely atrocious. Nothing like picture. Supposed to be curly pixie cut white wig. I have pictures of what I ordered and what I got! I want my money back into my bank account or send me what I ordered. There is no way to describe this wig except the picture published on the internet is a scam. I have a friend who is also an attorney that will research this company at no charge to me. Look at the pictures of what you sent me and what I ordered. Absolutely no resemblance. If I don't have satisfaction I am going to picture the wigs on facebook so people will be warned!
This review was chosen algorithmically as the most valued customer feedback.
I purchased a human hair wig through Paypal a year ago for over $100.00. They sent me a cheap synthetic wig and when I complained they furnished me an address in China to return it. I told the Post Office I needed a tracking number for them and sent them the number. I never heard from them again and later found out that the address they had furnished me wa...
Read full review of WigSis
WigSis
-
Hair piece
Very disappointed in the hair piece I received not only is it badly made it is completely unwearable. Brown hair has sewn on white fabric in lines with gaps all through the fastening is a strip of velcro which hair sticks to, you cannot secure to rest of head hair it flaps up showing exactly what it is no way of disguising at all. Completely useless. I paid all up $160 what a scam. I wish a full refund. Photos and proof of purchase below. Will never recommend this company to anyone. Fake reviews in their write ups.
WigSis
-
Remy human hair wig
I received my Remy human hair wig after a a long wait, did not know it was from China but when I received it it was not cut in style ordered but a huge mass of hair in no style, so I went to Bravadas which is local to cut it in desired style and to add a toner for color as was too yellow, I paid $60.00 for cut and left for color to be done, they have told me it is not real human hair as it melted when color test was done. Very unhappy and want a refund.
This review was chosen algorithmically as the most valued customer feedback.
A wig was ordered May 21, 2020. The payment of $123 was taken from my credit card May 22. I received the order #TA200521C4967 June 19. I did not like to color. As per their return policy I called that day that I wanted to return it and get a refund. A request of pictures was asked for.I sent pictures of the product on the 20th that I did not remove from it...
Read full review of WigSis
WigSis
-
Refund policy
I purchased a wig from Wigsis on the June 6 at 10:00 PDT! When I realized the next morning that this was an international store I emailed them per their company policy for a full refund to cancel with in 24 hours! I canceled on the 7th of [protected]@ 4:47 PDT! Since then all I have gotten is the run around from some woman named Mildred! Every email is a beg not to cancel! Offering free shipping then 10% discount! I am tired of it and have sent her 4 emails requesting my full refund! I wish I had done my research prior before ordering! This company needs to be shut down and out of business! Something needs to be done this is ridiculous!
Brenda Sharpe
This review was chosen algorithmically as the most valued customer feedback.
I ordered wig #HW15077, color 4 on 1/8/2020 and received the item on 3/5/2020. This item resemble nothing that was advertised, I contacted WIGSIS on 3/6/2020, informing the customer service rep, Olivia, I needed to return because the wig I received was not as advertised and the size was way off. Olivia, continued asking me to keep trying to make it work...
Read full review of WigSis
This review was chosen algorithmically as the most valued customer feedback.
I order dark red kinky wigs from I was sent I love Lucy red. I complained right away. Even though the wigs had never been unsealed, I was told they believed the wigs will look great on me so no refund. I did not know how to reply to that. They have no idea who I am, or how I would look. How does someone reply to that answer? There must be someone who work...
Read full review of WigSis
WigSis
-
Gray wig sku iw10274 blond radiant series color gray $ 184.00
Ordered this wig about a month ago today Jan. 23th I received it the wig is made of very cheap material scalp is made of slippery nylon which won't stay on anybody's head and also it's not average size as it says it's very large head size
I paid $184.00 for it and there is no way anybody can use this piece because
Of the nylon inside it
How could this happens? And nobody goes after this componey for fraud. And scam?
We are here to help
16 years' experience in successful complaint resolution
Each complaint is handled individually by highly qualified experts
Honest and unbiased reviews
Last but not least, all our services are absolutely free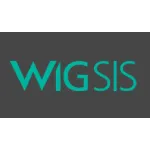 WigSis contacts