Wells Fargo complaints
1551
The complaint has been investigated and resolved to the customer's satisfaction.
This review was chosen algorithmically as the most valued customer feedback.
I am a Wells Fargo customer and want to cancel "Bill Pay", which costs $9.95/month ($10.00 in unscrupulous marketing language). There is no "Cancel Bill Pay" button to make this simple. Instead, you have to go to "Help - Bill Pay - Cancel Bill Pay" and are then taken to a general inquiries form with no "Cancel Bill Pay" option. I have never needed Bill Pay...
Read full review of Wells Fargo
The complaint has been investigated and resolved to the customer's satisfaction.
Wells Fargo
-
fraud!
As called by Sr. credit manager Chris Ives to consolidate credit cards to 1 monthly payment. We went to the office to see what they could do for her. Chris told us in order to get my fiancé' cards brought to 1 monthly payment with a good apr rate and a manageable payment he suggested to refinance our Toyota corolla which we had a 7.9apr for 60 month and put her cards with that in order to bring the cost of her monthly payments down. Chris had mention to me being part of this loan in order for her to better qualify for the refinance of her vehicle as well as consolidating her cards for the purpose of using my income to show more income on the new loan. I told Chris that I didn't want to use me because of my bankruptcy and that I knew my score would hurt her but he reassure me that my score wouldn't be used and that they would use her score which 700's and the only reason they needed me was for my income. I said that sounds good to me as long as we

use her credit score and get an apr rate that is lower than 10% he reassured me again that it wouldn't be a problem. That was our 1st visit .We had to come back because they needed some info from me. A few days later we came back and started the paper work to get the loan through and it was close to closing time for them so they where in a rush to make sure our loan was processed. While that was being processed Chris was going over the paper work and telling us what our loan was going to be which was writing down on another blank piece of paper with the number of 9.6 apr rate and a 60 month payment of 440 a month That's exactly what I wanted to get done. Problem #1 we didn't receive exactly what we went in for, instead we got checks to pay off little credit cards to the amount of $3000 and also the payoff to our car to the amount of $17000 . We had looked over the paper work we had signed and also the page with the numbers he had written on a blank piece

of paper, with all the normal things on a loan document. Problem #2 we got home and realized that we where missing the 2 important checks. I gave Chris a call he said that they might have gotten printed so after days of calling him back and trying to get answer from him he finally had told me that he wasn't able to get those cards in to our loan and he told me that we where max out on how much money they could loan us and the other thing was we never received a copy of page two which had the loan numbers as far as apr rate the trem of the loan which showed 9.6 and 60 month term for 440 I had given him a call for that at was told by Chris that it was a dmv paper work and wasn't necessary to have and I ask him are you sure because it says on page one that page two has all the numbers and Chris said I am pretty sure but I will give you a call back that never happened. A month later we received the bill which showed apr rate of 17.74. Are you kidding me!

And a loan of $456 some change a month and the loan for 72-months I was very angered, betrayed, and upset at wells Fargo. I never rec'd anything to show the numbers that where told to us were real and because I should have made a case for the missing page not rec'd I was screwed. Now we're force to have a car loan that has a rate of 17.74 from a loan which we had a rate 7.9apr rate which is the reason for this long letter I asked them this question why would anybody sign/ refinance a car loan from apr rate of 7.9 to a 17.74. I told them if I had seen those numbers the day we signed we never would have signed. Chris had done a lot to make sure we never understood fully what we had signed and withheld documents from us in order to keep us from stopping the loan process. This is FRAUD plan and simple! We have an 8 month old baby, and we thought we were doing well by getting our small debt in control.
Resolved
The complaint has been investigated and resolved to the customer's satisfaction.
The complaint has been investigated and resolved to the customer's satisfaction.
Wells Fargo
-
wrongfull action with mortage loan
To whom it may Concern!

Good morning to you, our names or Mr. & Mrs. McKenzie. We are writing you because of a small problem that we are having with Wells Fargo Mortgage Bank. As you know, along with most of the world, people are losing their homes; we do not want that to happen to us. We been looking over our contact and looking over just how Wells Fargo has been handling our home payment, escrow account basally an overall look. Our payments jump for 876.00 to 1622.99 over a 21/2 year period. What we found was uncaring to us as a home owner and a value customer. With much talking back to back with the customer's service people at wells Fargo we became unsatisfied again. Not only does the customer's service have limited knowledge of the needs of some customers, they do want to answer your question, they can be very rude on the phone, because you are asking question and questioning the way Wells Fargo as a whole is handling your loan. We have asked on a many occasion to set a set down with someone from Wells Fargo to speak face to face. What we found was each year when wells Fargo did the yearly adjustment on our escrow account the estimated were so much more higher than our yearly pay out, and we would have to wait until next year adjustment for any refund do us, in the mean while our house payment keep getting bigger. And now that we have work on some of the item we were very unsatisfied with we still have a long way to go, because every time we ask for something we are being told that we cannot have access to such information and, here we trusted this bank to protect our interest and now that we are looking into things, which we should not be treated badly because we want answer as a home owner making such they are doing the right thing, we're the ones who is paying for this home we are being told we don't need or cannot get such information. It is one thing to send someone a statement listing what escrow is, principal and interest and such other things. But when a customer comes to you and says, look we have not been satisfied with some of the ways you have been doing things, and we would like to see receipts for all payment made on our behalf from your company and you're saying there no such thing. There paper work for everything you do, if you are doing it right, a bank has rules, guideline and an ethic duly to keep what with all things from a penny you take out someone account to that C.D someone has invested in. All we want is to see the receipts, we want to make sure that the payment went to the proper place, the payment for mortgage insurance went to the insurance company and not someone else pocket or account . Not only that we are paying the bank premium on our own loan and we know banks are covered all the way around so why are we paying their insurance premium we do not know. It would be a different story if we wanted to protector our loan by adding a mortgage protection plan to our account but that is not the case. Also we were first told that the payment was made on behalf of HUD, that it was HUD who requested we have such a premium and we make the payment for their insurance premium, again all of these places are covered by the government and this has been going on since we first got the house, so it not like they just added this in because of the very hard times we are in as a whole. What is the real deal here why is it so hard to get some answer form the bank. Can you please help us get the answer we need, so that we can know for ourselves that the bank is doing the thing. Too many people are getting in trouble today for using other people retirement, saving, 401k etc and the little people are the only ones who is hurting here, were the love for one another, were the respect for the customers.
Resolved
The complaint has been investigated and resolved to the customer's satisfaction.
The complaint has been investigated and resolved to the customer's satisfaction.
Wells Fargo
-
unsolicited phone calls
For the past few days, my workplace has been receiving phone calls that hang up when you answer--about 5-10 a day. I finally got so fed up with it that I star-sixty-nined the number--1-877-274-5890. 'Andy' answered at Wells Fargo Financial. I told him we'd been getting these hang up phone calls from this number; he asked the number and my name. When I told him who I was, he said, 'We're not looking for you.' and hung up on me!

I called back and spoke to Andy again. I said 'You just hung up on me.' He said, 'No, we're not looking for you.' I said 'That's fine, but I need to speak to your supervisor.' This guy literally laughed at me and said 'Absolutely not.'

I was stunned, and he started to try to hang up again and I literally yelled into the phone 'No no no! This is a business, and I don't know WHO you're looking for, but this is a business phone number and you are harassing us. If you continue to do this, I will call the police. GOOD BYE!' Then I hung up on HIM.

It is incredible to me that a business with as big a name as Wells Fargo doesn't care about the kind of reputation jerks like Andy give them. I certainly won't EVER do business with this company. And I'm not even who they were looking for!
Resolved
The complaint has been investigated and resolved to the customer's satisfaction.
The complaint has been investigated and resolved to the customer's satisfaction.
Wells Fargo
-
payment not authorized on date
This company has done this to us twice in the past 9 months. Ok, I know my payment was late but in this economy that is the way it is. In May 08 they did the same thing took out a payment on a date prior to when it was suppose to be done. I figured it was human error. Back then they did not refund the payment and the bank we were at did not do late fees, lucky for us.
However, this time the payment was taken out 10 days prior to authorization date, and our new bank does late fees. This is a nightmare. Our only hope is we caught it in time with me checking online banking everyday and the bank will be able to send it back to them for insufficient funds in our account. When they call for payment and a date is given for them to take it out thats the date the consumer expects for a reason. I'm hoping our bank can stop payment and sock it to them. Yes, we will still owe the payment but on our terms on the date they were told. If you have these people for a loan NEVER DO A PHONE PAY OR ANY TYPE OF PRE-PAY! NEVER! There should be a suit brought against them!
Resolved
The complaint has been investigated and resolved to the customer's satisfaction.
The complaint has been investigated and resolved to the customer's satisfaction.
Wells Fargo
-
ridiculous atm fees
I will never go to Wells Fargo again. Talk about a bank who is desperate for cash. Keep in mind that I am not a Wells Fargo customer and I am thankful that I am not. My car broke down while I was at the dry cleaners. The tow truck driver was cash only so I had no choice but to go to an ATM. The closest one, mind you I was walking, was at the Wells Fargo about a block away. I swiped my card and it made me check my balance-there was no option on the screen not to, and they did not say anything on the screen about a charge for this service. Then I took out 80.00 and they charged me 3.00 to do so. Fine, whatever, it was an emergency situation. When I got back to work and checked my bank account online I saw that they charged me 3.00 to take out the money, 2.00 to check the balance-which I did not need in the first place, and then my bank charged my 2.00 for using a different ATM. That's right-I paid 7.00 to take out money in an emergency situation. Can someone tell me what is wrong here? I will never go to a Wells Fargo ATM ever again.
-E
Resolved
The complaint has been investigated and resolved to the customer's satisfaction.
The complaint has been investigated and resolved to the customer's satisfaction.
Wells Fargo
-
poor buisness practices.
I have an auto loan thru Wells Fargo. They have taken money from my bank account, without my permission, which caused late fees. I complain to my bank, fill out the paper work, still waiting to get my money back. They charged me an extra $100 a month for not having insurance, took awhile but was able to prove I had full coverage the entire time, and Geico was able to provide proof of this, as well as proof that they had let WF know I had insurance thru them. Rather than refund the money they scammed from me, they took it from the principle.I have a family to feed they have no right to steal my money then apply it as they seem fit.Now that Iam trying to recoup the $75.00 fee from the bank for WF Illegaly over drawing my account, they put a "other fee" of $74.60 on my latest bill. I am outraged at this, but I don't know what to do. I haven't made my payment yet, not sure if I will, but I hate to ruin my credit and have this over me.
Resolved
The complaint has been investigated and resolved to the customer's satisfaction.
The complaint has been investigated and resolved to the customer's satisfaction.
Wells Fargo
-
terrible bank
This past week my expenses exceeded my income and my account balance went negative. It's not because I'm living beyond my means - buying all sorts of stupid nonsense. My spending is not out of control. It's because my means have dropped significantly below the cost of living. This time it was the gas bill ($238.61) and the phone bill ($77.95) - both auto-pay. If I could have avoided it, I would have.

I know it's my fault. It's my job to make enough money to pay the bills. I won't go into all the methods that Wells Fargo Bank uses to steer people into overdrafts. And, I know that the official policy of Wells Fargo Bank is to aggressively take advantage of such situations and make as much money as possible from overdraft fees. And, it's common knowledge that our government (both state and federal) allows banks to do this with impunity. In fact, the government facilitates this activity. But, this report isn't about any of that. I'm writing this report to warn people about new tactics that Wells Fargo Bank used in my recent situation in an attempt to prolong the overdraft feeding frenzy.

Three deposits were made to my account since it went negative. The first one was two days ago, the second was yesterday. But, neither of these brought the balance above zero. Combined, they exceeded the original overdrafts (gas and phone bills) with some margin to spare. But, they didn't cover the overdraft fees ($455) for every little subsequent transaction (several small postage purchases). The third deposit was today and it did restore the account. All three deposits were from my merchant bank account (credit card processing). Basically, these were from credit card sales that I had earlier in the week. There have been six such deposits this month - all from the same source. Over the many years that I have operated my business, there have been several thousand such deposits.

Here's where the new scam starts:

1. I received a call from a Wells Fargo Bank representative this morning. She wanted to let me know that there was an unusual deposit in my account. She explained that the bank had flagged it as suspicious and suspected that it was some kind of fraudulent activity. They were going to deny it if I hadn't answered the phone and verified the source. Lucky me! If I hadn't answered the phone then this overdraft feeding frenzy would have continued through the weekend and well into the next week as I tried to get the merchant bank to re-submit the deposit!

Who ever heard of fraudulent deposit transactions? This is a new one on me! And, it's pretty difficult for me to believe that nobody noticed most of the other deposits in my account were from the exact same source.

2. The second thing that she tells me is that my debit cards have been cancelled. I didn't report them lost or stolen. There were no suspicious or fraudulent purchases. So I asked her why they did this. She explained that it was done because my account was overdrawn. They have never done this on any previous overdraft situations so I asked her why they did it this time. Why didn't they just deny payment? She claimed that there is a 'law' which prohibits them from denying payment for a debit card transaction - even when the account is empty. The only way for them to stop transactions is to cancel the cards. Well, this is complete nonsense and I told her so. There is no such law. The whole system is set up to allow for charges to be denied. That's why debit card transactions are labeled 'pending' in the account for the first two days. The money doesn't actually transfer until the merchant does a batch settlement and the charges are processed through the system.

She went on to tell me that I could open up a different kind of checking account with a debit card that allowed them to deny payment if the account was empty. Somehow, this 'law' was able to tell the difference between these two types of accounts. What she described sounded a lot like a 'pre-paid credit card', which has a considerable amount of fees and overhead. That's when I realized that she was going to try and sell me yet another predatory financial product so I told her that I wasn't interested.

It puzzled me for quite some time why Wells Fargo Bank would cancel my cards and use such a stupid lame excuse. Then it occurred to me. The overdraft fee is posted long before the actual money is transferred. 'Pending' transactions can't be voided or modified after the card is canceled. If they didn't cancel the card, then I could have called up vendors and asked them to void the transactions and accept a different card or form of payment. Their precious overdraft fees would have vaporized into nothing.

3. Now, I've had my debit cards canceled before. It's a major hassle. I use them with most of my suppliers and service providers. I can't order supplies and goods that I need to fill orders. Several on-line services receive payment through these cards. My business comes to a screeching halt and I can't make money until I receive the new cards. My bank account shrinks and, you guessed it, becomes overdrawn again. So, getting these cards sent out quickly is paramount to me. Therefore, I insist that she verify the address. She reads back an address that I haven't used in nearly ten years! I know that they have my current address because I receive my bank statements and my payments are accepted (phone orders require address and zip code verification). In fact, replacement cards have been sent to the new address in previous card cancellation episodes. So, it's pretty difficult to imagine why Wells Fargo was all primed to send my new cards to a bogus address. Beyond doubt, their arrival would have been hopelessly delayed.

Well, at this point I wasn't sure what to think. I suspected that she was not a real Wells Fargo Agent so I challenged her authority. She provided confidential information verifying to my satisfaction that she was the genuine article. Then she reads the correct address, verifying that she knew where to send the cards all along. It's hard for me to believe that this wasn't yet another deliberate tactic.

You would think that banks would be treading pretty lightly these days. Apparently not so with Wells Fargo Bank. The malevolent greed which created the banking crisis is still alive and well creating more scams like the ones I have described here. Beware of Wells Fargo Bank, they are constantly dreaming up new and clever tricks to use against their customers.
Resolved
The complaint has been investigated and resolved to the customer's satisfaction.
The complaint has been investigated and resolved to the customer's satisfaction.
Wells Fargo
-
filing wrong information/ rude customer service (supervisor)
have been banking with Wells Fargo for a few years now and I also have a car loan with Wells Fargo, and I am always on time on my car payments. I have been very satisfied with your personal until today. On February, 2008 I called Wells Fargo Auto Finance to inform that I was laid off of work and I wasn't going to be able to make my entire car payment on time. I ask the lady that was helping me if I could pay a part of my car payment on that day and if there any way I could pay the rest on the 25th . She told me that I could do that. She set up an check payment for the 25th and I agreed. After speaking to the customer service personal I drove to Wells Fargo Bank and I made a payment of $224.36 on February 6, 2008. I was very satisfy with the Customer service personal because I thought she had help me. I was checking my e-mail on February 12, 2008 and I notice an e-mail from Wells Fargo titled Insufficient Funds. I open the email and read that my account didn't have "Insufficient Funds " I didn't understand what was going on, so I checked my account online and I notice that my account had two overdraft of $35.00 I didn't understand. I had about $200.00 on my account just to get me through the rest of the month and now I am over. I notice that Wells Fargo auto Finance took 197.18 out of my account. I was very confuse because I made the agreement that my bank account was going to be charge on the 25th . I called Wells Fargo Auto Finance and spoke to a gentlemen . He was very nice and he sound like he was trying to help me out . I explain to him that I agreed to electronic payment for the 25th of February, but no for the 11th of February, He then told me that he will talk to his supervisor and he put me on hold for abut 10 minutes. Once he got on the phone he explain to me that he spoke to his supervisor and she said that they can't reverse the charge, but what they can do is send you a check of the amount that was charge on my account. Then I would have to fax them my account statement that states the overdraft fees so they can reimbursed me for the overdraft fees. I said "okay", I agreed, the I asked him " what am I going to do about the fees that are added to my account for being over each day"? He said " I will need to talk to my supervisor about that issue" .I asked him if I can please talk to his supervisor and he transferred me over to Mrs. Beddy. I explain to her about the misunderstanding and how my account was charged on the 11th of February and how I didn't agree to this charge. I told her "why would I go to Wells Fargo bank the same day I had called to make a payment, instead of depositing the cash and just waiting for the check to go through on the 11th, this doesn't make any sense at all. She then told me that she really could not do anything for me at all. Then I asked her about what the customer personal had told me about the check and faxing over my bank statement that show the over fees to fax number (1800)-926-1072, He gave me this number so I can process this information to them and they would reimburse me the overdraft fees and send me a check with the amount that was taken out of my account with out my "permission". She denied that she ever gave him any authorization to tell me the information he gave me. I really don't believe this is true because he put me on hold to speak to a supervisor, then when I asked to talk to the supervisor he transferred me to Mrs. Beddy. Mrs. Beddy is wha twhe said her name was when I asked her for her name. Then when I asked to have the names of the person who first file the wrong information on the computer she told me that she couldn't release that information for security reasons . Then when I asked her to give me the name of the person that I was speaking to before her, she said that she couldn't release that information for security reasons also, but she knows who he is, this is what she said.Once again I asked her so you never said or okayed any thing the costumer representative personal told me that you okayed? She said no, so I told her " so he is given me wrong or false information ? At this point I was in tears because I couldn't believe how rude she was with me. She told me that she never said anything because there is nothing that they can do for me . So then I told her that her worker just gave me false information, so what I am stating is true that her workers are making mistakes on there customers accounts. One entered wrong information and the other told me wrong or false information according to the supervisor and to what I have heard. One of the Wells Fargo Auto Finance personal entered the wrong information then the other customer personal is gave me false hopes and information, At this point I am very stressed out and feeling very depressed that Wells Fargo cant help me when I asked for help. I am always on top of my car payment and I am never late and the one time I do asked for help I come out paying $ 90.00 in overdraft fees that I cant afford in the first place. The money that I had in my Wells Fargo bank account was for food for my family and gas for the rest of the month until I get paid. I have a family, I have to take care of especially in this hard economical crises we are in. I have so much stressed at this moment that I really can handle any more. Mrs. Beddy if this is her real name gave me the hardest most afoul time I have ever had in my life when dealing with customer service personal . I was crying, I just didn't know what to do. I asked her for a number where I can call to file a complain and she gave me the same number I called to reach her (1800)559-3557 this to me is like she was laughing at my face, and she was abusing her power. I expected more professionalism when speaking to a supervisor, but when I spoke to Mrs. Beddy I received the total opposite. I asked her if any of my calls were recorded? and if they where if she could listen to then, so I can prove that I didn't authorized the first Electronic Payment on the 11th of February and she can hear when I told the young lady that I was going to make my first payment right when I get off the phone with her and I did. I also told her if she can hear the conversation that I had with the gentleman I spoke with before her, so she can hear what he told me about sending me a check for the amount that was taken out of my account and to fax over the bank statement so they can reimburse my overdraft fees. She said" no we don't record any of our conversations with our customers. I just couldn't believe how bad this lady made me feel. I called Wells Fargo Auto Finance to inform them that I didn't have all the money to make my care payment, that I only had half and if the can "help" me by letting me pay the rest of the money on the 25th of February and this simple plea for help turn out to be the worst experience I ever had with Wells Fargo. The conversation ended and then I called wells Fargo Customer Service and the lady I spoke with was very respectful and nice. I explained to her my situation and what had happen and she actually made me feel good. She explained to me what I can do and how she can help. She made me feel relaxed and she gave me hope that something can be done for my situation. I want to thank you for having employed like this lady I spoke with. I really do believe that Mrs. Beddy need to get replaced. I work Customer Service and I always speak to my customers with respect and courtesy and if there's a problem with any thing I try to help as much as I can. Mrs. Beddy lied to me and made me feel like I was a liar. I am not a liar. I am a person who is going through hard times and is looking for some help. I am a hard working person that likes keeping up with all my bills. I don't like staying behind on any of my accounts and the one time I asked for help there was a misunderstanding and when I try to fix the problem by speaking to what I thought where experts one so call lied to me and the supervisor made me feel like if I was trash. There has to be justice regarding my situation and what I have experience today on February 12, 2008. I wish that no honest, hard working person experience what I have experience with Mrs. Beddy at no moment in there life's. I would never wish this treatment that I have experience with Wells Fargo Auto Finance on any other person not even on people who don't pay there bills on time or at all.There has to be some kind of justice to this matter.

I dint authorized an electronic payment for the 11th of February and the supervisor was very rude and nasty with me, when I spoke with her about the matter
.
Resolved
The complaint has been investigated and resolved to the customer's satisfaction.
The complaint has been investigated and resolved to the customer's satisfaction.
Wells Fargo
-
terrible everything
This company has put me through hell. Due to the current mortgage and economic crisis I have had issues with making my payments on time. My goal was to keep my house out of foreclosure. My income has been decreased nearly $100, 000 per year. I received a letter from EMC asking for me to call them so they could 'help' me. This is not what I found when I called them. Both people I talked to were rude including the supervisor. I called and spoke to a person who wanted all my financial info to see if they could qualify me for a hardship program. After reviewing my information she told me 'you are beyond help' and 'you should consider getting rid of your car or getting rid of your house' She then went on to comment on the amount of my car payment and said 'well if you weren't paying XXX a month for your car maybe you could pay your house payment and maybe if you didn't have all that credit card debt then you could make your house payment' I explained to her that I'm used to making a significant amount of money and this financial hardship isn't due to lack of responsibility. I've always been able to pay my mortgage and my bills consistently for the last 4 years. I also pointed out that I've always made my payments on time up until this happened and she didn't care about that. She suggested that I consider putting my house up for sale and do a short sale. Wait, I'm trying to keep my home here and keep making my payments and be responsible. Based on my situation I was trying to explore my options to see if I would qualify as the letter had suggested for some help to get me on track again. She was extremely rude and I asked to talk to her supervisor. In a nut shell, the supervisor told me 'you're so far gone you need to sell your house.' I said 'I'm trying to save my house, pay you and not have this home foreclosed on.' My frustration was mounting and he proceeded to tell me that I was 'taking out my frustration on him and that I was made at him for not helping me' That wasn't the case at all. I was upset with how rude and unwilling to help these 2 people were. They also treated me as if I was a low life person who doesn't pay their bills because I'm out spending money somewhere else. The supervisor ended up hanging up on me.

Bottom line, EMC is a terrible company and if you're looking for good customer service or for their representatives to be curious think again because it won't happen. I'm surprised this company is still in business given the way they treat their customers. That call was very hard for me to make. I've not been in this position and to be treated that way was very demeaning.
Resolved
The complaint has been investigated and resolved to the customer's satisfaction.
The complaint has been investigated and resolved to the customer's satisfaction.
This review was chosen algorithmically as the most valued customer feedback.
I was a phone banker at wells fargo and first off, they pretty much lie to you during the interview. They try to say it is all about customer service but all the job is, is referring products and services that 90% of the time the person does not need. And they are very aggressive about it but during the 6 weeks of training you pretty much don't learn...
Read full review of Wells Fargo
The complaint has been investigated and resolved to the customer's satisfaction.
Wells Fargo
-
never again!
I bought some Lazy Boy furniture because it came with an 18 month SAC financed through Wells Fargo. I made payments enough to pay it off in the 18 months. Unfortunately I also used a portion of the "credit line" for other purchases. I made payments enough to pay off the furniture but Wells Fargo applies your payments however they want. I even made a large payment over $1000 which was supposed to be applied against the Lazy Boy account. They applied it to the credit card instead. Then they hit me for the finance charges on the furniture. So the SAC program with them is a bogus scam. Don't Fall For It! Their website allows you to make a payment but you cannot direct it towards what they call a "sub" account. And you can't check your account balance or see how your payments were applied. There also isn't a place on your statement to show that you can direct any over-payment to one account versus the other. I'll never do business with them again. Think maybe I will go to CitiFinancial.
Resolved
The complaint has been investigated and resolved to the customer's satisfaction.
The complaint has been investigated and resolved to the customer's satisfaction.
This review was chosen algorithmically as the most valued customer feedback.
i was fired few days ago, wells fargo claimend that i failed to follow procedure when i reversed a fee to wells fargo employee, i was promoted to assistant branch manager and i was told that it was part of my job taking care of customer and treat employees as customers too. i was never sent to managemen traininig, never got the tools to do my job; i wa...
Read full review of Wells Fargo
The complaint has been investigated and resolved to the customer's satisfaction.
This review was chosen algorithmically as the most valued customer feedback.
I currently have a mortgage on my home with Wells Fargo. I asked about refinancing to a lower rate and they said they would. After paying them for an appraisal and their fees, they have done nothing but find lame excuses to delay and deny refinancing a loan I already have with them. They've lost paperwork, ordered appraisals and canceled them and the loan...
Read full review of Wells Fargo
The complaint has been investigated and resolved to the customer's satisfaction.
This review was chosen algorithmically as the most valued customer feedback.
I have an auto loan for this pos I bought in kentucky before I pcsed to california with the army. I have paid on time, everytime, until I initiated a voluntary repossess. So after it's in voluntary repossess, they draft 2 extra payments through my bank's webbillpay (actually my fault, as I didnt know the payments were slotted) but the problem is, well...
Read full review of Wells Fargo
The complaint has been investigated and resolved to the customer's satisfaction.
Wells Fargo
-
predatory lending
these companies will not help anyone with there mortgage and hides that your mortgage can ajust without you understanding it. they say one thing and the paper work says another . who reads or understands every page of the legal wording ? in fact they purposely divert your attention to other items thus confussing the party whom is going to receive the loan. they will not help, its time for a class action suit to bring them to the table.i am researching rightnow how to sue them on my own to stop these criminals from robbing the people blind.
Resolved
The complaint has been investigated and resolved to the customer's satisfaction.
The complaint has been investigated and resolved to the customer's satisfaction.
This review was chosen algorithmically as the most valued customer feedback.
i was hospitalized 08/01/08 and was unable to return to work for several months i had no income during this time.i called all my creditors and asked what i could do to lower payments / interest rates or even skip a payment so i could make my morgage payment and keep my home.wells fargo auto finance is the only company who did not work with me on this matter...
Read full review of Wells Fargo
The complaint has been investigated and resolved to the customer's satisfaction.
Wells Fargo
-
fraudulent charges
After reading the consumer rebuttals, I have a clearer understanding of how the banks work. I am hundreds of dollars overdrawn in my account, due to what everyone else is saying. I had a lot of money in my account and was just a-spending it away and not keeping good enough track of what I was doing. I KNEW that banks put through the largest item first and then the smaller ones. I KNEW that I should keep a checkbook register instead of relying on the Online Banking. SO THEREFORE, I can only blame myself for my situation.

If I had managed my money better, then NO MATTER HOW MANY TRANSACTIONS I MADE, OR WHAT ORDER THEY WERE PUT THROUGH, I WOULD NOT HAVE RECEIVED ANY NSF CHARGES! If banks put the largest transactions through first to make sure that car payments, loans, mortgages, etc. clear before Taco Bell, gas and entertainment charges, then GOOD! I didn't realize that until reading some of the responses to consumer issues. I'd rather my RENT go through than my lunch at Taco Bell...I'd rather have 5 or 6 OD/NSF fees than to have my mortgage not paid.

All the banks I know do the same things: largest items are put through first, then smaller ones. Deposits, UNLESS THEY ARE CASH, are held for AT LEAST one business day. They will tell you that if you want your deposit credited immediately, DEPOSIT CASH! I'd rather spend $20 in check cashing fees than $35 in OD/NSF fees! Transactions DON'T CLEAR in the order you make them...but in the order the BANK RECEIVES THEM!

Yes, I've had a transaction disappear for a day and cause me fees, which I still don't understand, but either way, it all comes down to OUR OWN spending habits! Keep a checkbook register! Do not rely on Online Banking for your balance! Keep all receipts! Balance your checkbook (all bank statements include a sheet for you to balance your account on...USE IT!). Instead of using your card for 20 transactions, keep some cash on you! (Though I hate to do that, too, because hell, what if I'm robbed?! Then I'm screwed!).

If you have $100 in your account, and you write a check for $101, it's your own fault if you get an NSF fee, because YOU didn't have enough money in there when you wrote the check! Banks are there to make money too, and yes, sometimes they are really unfair but that will happen anywhere! If you don't like how banks do it, get a PREPAID DEBIT CARD! Greendot! Advance America! You pay a bit more money but you don't deal with banks anymore! Go to a cash system! It's a ### but it works for some people (not me!). Otherwise, don't give the banks a reason to get fees from you.
Resolved
The complaint has been investigated and resolved to the customer's satisfaction.
The complaint has been investigated and resolved to the customer's satisfaction.
Wells Fargo
-
problem with home mortgage
Me and my wife had decided to refinance with Wells Fargo in the Corpus Christi area. This was a few months ago when interest rates were low and we were going to refinance for around 5%. We submitted all out paperwork and we were told that paperwork was taken care of and that we would have to wait around 80 days or so, due to them processing a large volume of loans. I then recieved a call from a Wells Fargo representative that stated that the individual who was working on our loan was terminated and she never submitted our loan and would have a new interest rate at 6.75% I was very upset and asked if they could uphold original percentage, and I was told that I would have to wait untill rate dropped that low again. I informed her that Wells Fargo had a moral obligation to uphold original agreement, and lady stated that they would agree to original agreement only if loans were to drop that low again. I then called Wells Fargo's direct line for quality control to file complaint, but was given several different number and spoke to supervisors who stated that they could not help me. I made the mistake of trying to refinance with Wells Fargo and I am going to pull all my money out of the bank and go with someone else.
Resolved
The complaint has been investigated and resolved to the customer's satisfaction.
The complaint has been investigated and resolved to the customer's satisfaction.
Wells Fargo
-
mortgage predatory practices
Wachovia Mortgage / Bank (Now owned by Wells Fargo Bank) rips off people two ways. First by introducing their own made-up index (COSI). Secondly, by adding an unreasonable margin. This combination results in rates higher than any index (sometimes 4-7% higher than Prime). As a matter of the fact, this practice results in an interest rate higher than most Equity Line of Credit. And even after Wells Fargo Bank has purchased Wachovia, they are not willing to address this issue. The impact of high interest and neg. am. could be devastating. And it could result in missing payments and possible foreclosure. Wells Fargo Bank needs to do something about this by providing a fixed interest rate and lowering the adjusted principle due to negative amortization.
Resolved
The complaint has been investigated and resolved to the customer's satisfaction.
We are here to help
16 years' experience in successful complaint resolution
Each complaint is handled individually by highly qualified experts
Honest and unbiased reviews
Last but not least, all our services are absolutely free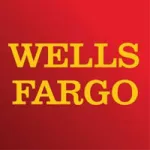 Wells Fargo contacts