Volaris
-
Alarming Customer Service
My father was recently diagnosed with a very delicate disease, thus with Covid 19 restrictions my grandmother had been prevented from visiting her son, plus adding the fact that her husband has recently passed. We have used Volaris for all of our flights since they are very conveniently located in our home town. Unfortunately due to my father's health he could not manage to pick her up so we decided to try the flight from Mexico City directly to LAX. By far this has been the worst experience that anybody in our family has ever experienced. My grandmother arrived at the airport at 10am with the flight destined to depart at 1:50pm, plenty of time to get everything situated and prepared to be on time without rushing. My grandmother and my Great Uncle are both 70yrs and 69yrs respectively. I cannot even begin to express the treatment that was received by the attendants. Per my grandmother she was told that she was too early to check in, so they redirected her to take a seat until they were called. My passengers waited patiently, once they began to board they go up to the lady attending and are told that they cannot board without the covid negative test, understandable the sole reason that I paid for my passengers to get tested at the airport. Being a couple of elders there was no directions given to them, just allowed to figure it out on their own, neither of them know how to read or write since back in their time they were not given the opportunity to go to school. My grandmother at this point is freaking out because she has to go the entrance of the airport which she claims is a long way out. It doesn't matter at this point she is aware she most likely will not make it to the flight on time. She goes back to the Volaris check in and notifies them of the issue and tries to get it resolved before the next flight leaves. One of the flight attendants informs my grandmother that she has to return back at 5pm since the flight departs at 8:30, my grandmother is told that there might be an additional charge that she might have to pay to change her flight to 8:30pm which my grandmother agrees. These 2 elderly passengers are told to wait and sit until 5pm. Well 5pm comes around and when they go the check in they are told that there are not more flights available and that if they want to come back tomorrow...They are told that their people, I'm guessing referring to me didn't pay the difference, this is completely different to what she was originally told. Of course at this point her diabetes is kicking in, she feels dizzy and upset, she is going through an unnecessary crisis due to the lack of communication and better understanding. I call customer service number on the internet only to find out that the only way to address this issue is to do it personally at the airport because apparently there is no direct line. This whole time that we are trying to settle this my grandmother is repeatedly told that there is no way she will depart that day. Someone directs her to find the supervisor, which she does, a lady that she forgot to get the name, I understand that Covid guidelines are in place but knowing that they are elderly passengers I would think that there would be a little of sensitivity to handling issues. There was no way that we could help it was as if we were helpless and my passengers left to figure it out. I can't believe the amount of distress that came from this experience, being told different things from attendants, ripping and disposing of their tickets, given the wrong information, being told there were no more seats in the flight. But then why was it that I was able to purchase the tickets myself at 5pm? This just shows the lack of attention and lack of consideration from your airline I am extremely disappointed in the way that you treat elderly and the way your Supervisor handled the situation. Please look into me getting a refund for the tickets that were lost due to your lack of help, willingness to communicate per phone and in person. I have attached the reservation numbers for all the 4 tickets so you can see that there is no lie between the payment and how I was able to purchase the tickets for my elderly passengers with no help from your call center nor your help center at the airport. It is extremely disgraceful the way you are handling things in the airport.
Thank you
Desired outcome: Refund of Tickets Lost because of lack of services provided
Volaris
-
Lost our flight , we got there on time 2 1/2 hours before our fly
Our incident happened on May 8th at the Tijuana International Airport, our flight was schedule to leave at 10:10am we were in line 8:10 am to get to the check in desk, they were so slow and the line so long that it took us 2 hours just to register, because it was only one lane for all destinations withing Mexico. Then we found out our luggage was sent to Cancun, however as we got to the board the plane they told us we were too late to board it, they told us we needed to buy another ticket. we went to the counter and the next available flight was until Monday the 10th of May at 11pm and to top it all to reschedule we had to pay $3000.00 pesos we do not thing is fair when it was Volaris foul. We lost 2 days of vacation, the two days we pay at the hotel, transportation and other many inconveniences. So far worse experience with Volaris.
For what we experienced we deserve a refund at least.
Volaris been a company that cares to its costumers, we deserve a refund for the flight, that won't cover for all the other expenses.

Sincerely

Joseph and Lorena Zepeda
Desired outcome: Our refund for the flight tickets and re-booking is total for both $738.53 cents
Volaris
-
flight code qggeux
aquien concerna:
nombre otto herrera

Mi vuelo de regreso estaba programado para el dia 23 de abril, dias antes reciboplamada de la cuidad de mexico. cancelandomi salida del dia 23/4 me explicaron las opciones que eran la devolution de el 125% decidia no volar con volaris obien viajar el dia 25 de abril y retornarian el 50% el casto del vuelo. mi respuesta fue que tenia que consultar con la otra perso " mi sobrino" jorge rivera:cuando llame para hacer la reservation para el abril 25 el senor que me atendio me dijo que no tenia derecho al 50 % por que estaba volando de regreso. el dia 25 de abril cuando me presente para volar de regreso me cobraro por 1 maleta de jorge rivera y las 2 que yo llevava $320 pido hablar con el supervisor me falto al respecto y yo tambien lo insulte, luego despues que nole dio solucion al problema no me permitio volar de regreso. una de las asistentes de volaris me dijo que registrara mi vuelo de regreso por el que me cobrarob $120 mas. pedi el nombre del sedu supervisor y nadie me lo quiso dar la razon es poque no querian perder su trabajo. estalamentable que volaris caancele el vuelo sin justification pero uno como consumidor cuando hace el cambio pague las consecuencias
Volaris
-
Seat Pricing
I purchased a round trip flight from Tijuana to Acapulco, my reservation code is Q6RVVI. I payed extra for a premium seat for both the departing and returning flight. On April 6, 2021 I had my departing flight from Tijuana to Acapulco, I paid $147MXN plus tax for a premium seat in the front row. The day of the flight I was assigned seat 2D which is a regular seat. I asked if I could move to the front row to a premium seat that was empty since that is what I had paid for, and I was told I couldn't. On my returning flight which is tomorrow April 27, 2021 from Acapulco to Tijuana, I also paid for a premium seat in the front row. Today I downloaded my boarding pass where I noticed I was assigned seat 3D, which is not a premium seat that I had paid $163MXN plus tax. I called the Volaris customer service center, and I asked for a refund since I wasn't getting the seats I was paying for and I was told there was nothing that could be done. The customer service representative did however change my seat for the returning flight to seat 12C which I am hoping will be a premium seat. My complain is to get a refund for the premium seat pricing for the departing flight from Tijuana to Acapulco because I was uncomfortable the entire flight.
Volaris
-
duplicate transaction- double charge
I tried to make a purchase online with volaris but it said that my card didn't go through. I went to volaris ticket booth at the airport in Tijuana and decided to pay in cash after they checked that I didn't have any reservation. The lady took my payment in cash. She didn't give me a receipt just the actual tickets. Two days after I found out that my card did go through. I called them regarding this matter but they keep on referring to email. In asked for a receipt from volaris that I paid in cash, they said that I never paid in cash and that I used a Mastercard. I don't even own a Mastercard. They have a payment with mastercard for the tickets I purchased in cash at the airport. Their doing something illegal. I have been trying to contact them but they give me the round o round. I have tried to explain to them that they took money from my capital one card as well as my cash but nobody is listening.
Desired outcome: I want my refund back to my capitol one card
Volaris
-
Baggage
Hello I have been calling since yesterday because I had originally bought a ticket may 18 but I purchase volaris flexible and I ended up changing my ticket to April 28 and I am trying to do my check in and my bags did not appear and I have already paid for them I have called multiple times and I can't getting no results no one is helping me and I'm getting really stress I have talked to the supervisor and she started ignoring me I have recorded it because she was refusing to respond to me I will send the video because this is rude and unacceptable that I have to waste so much time for no one to help me I want my luggage to appear if not I want my money back this has became really frustrating and this video will be sent out because no one deserve to be tearing like that and it's sad to say it was the supervisor. All I want it my bags that I have paid for wick I have my receipt for please I just want my bag I have paid for them already . I also want the head of volaris information that I will be reaching out to for the way I have been treated.
Desired outcome: My baggage that I paid for
This review was chosen algorithmically as the most valued customer feedback.
On 4/20/21 I decided to add luggage to a flight reservation made in March. My flight is on 4/27/21. I clicked on the flight I wanted to add luggage to and then clicked on the other flight just to make sure it did not add to that one as well. Upon checking the return flight, I noticed that the luggage was added to that flight as well. I deleted the luggage...
Read full review of Volaris
Volaris
-
Voucher purchased due to COVID cancellation
I never received a voucher as promised several months ago and again twice in the last week. Phone transfers to a supervisor were dropped twice. Broken promisses: 1. a voucher in 3 business days, (in Nov 2020) 2. A voucher would be expedited at arrive via email in 24-72 hours, (March 5 2021) 3. A voucher would arrive in 7-21 business days but no confirmation number of the transaction was provided. (March 08 2021). As of March 11, 2021 I have not received anything. Today I will try again.
Desired outcome: I would like my voucher or a refund for all my ticket and upgrades
Volaris
-
Charged my credit card for 6 cbx tickets for $572.62, I did not authorized
I need volaris to refund me for the amount of $572.62 of the 6 cbx tickets charged on march 4, 2021, I never authorized. My name is Maria Torres, also Julian Torres, Maricela Martines, Luis Lara, Kate Torres and Jazmine Torres any questions this is my phone# [protected]
Desired outcome: i need the refund of the $572.62
Volaris
-
My flight from Guadalajara Mexico to Chihuahua Mexico, flight #Y4678
My earlier fight from Cancun to chihuahua was canceled, I received a call that my modified flight # Y4678, which was to leave in the morning was cancelled and that their others afternoon flights were cancelled as well. The worst part is that they said they don't know why? I cannot believe that Volaris has employees that have no compassion for their clients needing to get home, nor any information to put their clients at ease. This is the worst airline that I've ever experienced!
Desired outcome: I need to get home to Chihuahua ASAP!
Volaris
-
Volaris Airlines
Was looking at possibly changing my flight and I accidentally dropped my phone causing it to change my flights. I called immediately after stating it was an accident and they would not restore my previous flight which I paid a hefty price for. They wanted me to pay an additional 1k for a flight I had initially booked. All I wanted was for the airlines to restore my previous flights
Volaris
-
Flight cancelation
The service at the airport at LAX from Volaris was by far the worst experience ever. The attendees at the desk were very impatient and rude. Being that we are in a pandemic I would expect airport employees and volaris customer service via phone to be a little more understanding and patient with customers who are confused or have questions. On 2/7/2021 I received a call that my flight Q6 4090 for 2/9/2021 from SAL 04:31 PM to LAX 08:04 PM was canceled. I was told that the flight is no longer available and I continuously asked why or what am I supposed to do and I was told that flights will be available in March 2021. I was not planning and cannot stay in the country until March. I was very disappointed in the customer service that is being offered by Volaris. I do not plan to refer Volaris to any of my associates.
This review was chosen algorithmically as the most valued customer feedback.
I purchased tickets to fly from Guadalajara to San Jose CA. We live in San Jose and visit Guadalajara every year with our dog. I understand that rules have changed in regards to emotional support animals, but I purchased my tickets months in advance back in October 2020 knowing on their website that they accepted ESA. If I knew they would not let my dog fly...
Read full review of Volaris
Volaris
-
Supervisor Victor Lara
I've been back and forth on hold now for an hour with a customer service agent didn't get his name... So volaris flight was canceled, never was notified. I called earlier today just to make sure everything was good with flight. Which they have record of just to arrive to the airport to find out its canceled. They offered a flight for tomorrow, which won't work because I need a negative covid 19 test. I ask for a supervisor just so he can get in the phone rudely said I can't help you and hanged up on me I'm still on hold waiting to speak with him. His name is Victor Lara. Volaris need to hire better educated employees
Desired outcome: Full refund or atleast make my ticket the price that I can fly out on which is way cheaper into i get my covid test being that it is now required
Volaris
-
Using cancellation voucher
Last year I made reservations for me and my family to travel in June. We had to cancel because of the Covid travel restrictions. During my cancellation I was told that I had a year to make reservations for a flight. I have been attempting to use the voucher/credit to travel in June 2021 a year after our original planned trip. I was told that my credit had expired and that I had lost my money. My original cancellation number is SDD23N.
Desired outcome: Would like to use my credit to book a flight in June
Volaris
-
I lost my flight
I will never buy a flight ticket from volaris the lady the help us was extremely rude she clean her area and just take off i wish I can know her name i just know she work here on DFW airport the gm try her best to help us at the end but the didn't resolved anything so never again...I have a emergency on mx and she seems like she didn't care about it I just hope she will never be on my situation.. plus she tell my brother that she didn't want talk to him the she was done just because she wants to go sit and be on her phone .
Volaris
-
Flight ticket
I did purchased a flight ticket on the 29th of December 2020 at 11 pm from LAX to Zacatecas, anyway I tried to change the date instead flight the first of January change it for the 30th ( emergency) that I had to go! Well they told me that they can not refund my money from the 29th because is purchased for the first of January and at least needs to cancel 7 days before the flight date ?! Lol are you kidding me I purchased two days before ! How they wanted me to cancel 7 days?! So that's they " policy ", well the second option is change the date for the days they want and time has to be on they terms (which I think is stupid) because is my money! Well plus whatever I already paid I have to pay $70 extra lmao wow! Honestly this is my [censored]ing last time give you business!
Volaris
-
They don't let us flight
We arrive 3 our before to the airport I was on line for 2 hours they was attending other people that arrive later of us... One off the officers ask me how many Americans passport and Mexican passport he only tell me to fill the forms for the Mexican passport no body talk me to fill a form por the American passport 30 minutes before the flight they talk me I can't flight because I don't have a paper for American passports but they only talk me to sign the papers for the Mexican passport and they talk me I have to pay 450 for each ticket to get and other flight ...
Volaris
-
COVID and travel around holidays
I purchased a ticket before the pandemic on 3/5/2020 (X6DVGI) and do not feel it is safe to fly anywhere. When I spoke to a customer service representative Carlos, he told me to call back a week before the flight in addition to send an email to [protected]@volaris.com to see if they can be of further assistance. I sent an e-mail on 12/20 requesting an electronic voucher, got an automatic e-mail saying they had received the communication (#1927799), but received no response as to my request. I resent it on 12/23 but still nothing. I called today 12/25 and was on hold for 3 hours and the call was cut off. This is horrible customer service!

Below is the e-mail, I submitted:
On Dec 20, 2020, at 2:35 PM,

I am writing because I have an upcoming trip scheduled for 12/26/2020 and feel that air travel in this time of the COVID pandemic is not only unadvised by the CDC but also irresponsible on anybody's part. I would like to request an electronic credit for my tickets.

I purchased airline tickets from Chicago to Morelia for myself and family (5 tickets total for $2, 392) on March 5, 2020 because my grandparents in Mexico were going to celebrate their 70th wedding anniversary. The mass and reception had been in the planning stages since summer 2019 with close family (including us) staying at my grandparents house. Shortly after purchasing the tickets for my husband, myself, and 3 young daughters ages 13, 9, and 4, it seemed the entire country began to shut down due to the pandemic.

We have been watching and waiting to see if things would get better, but unfortunately I don't believe they have. In fact, since the summertime months, the infection rate has increased from 3.4% to a current 10.4% in Chicago. I undeniably want to see my grandparents who are 83 and 89, but I do not believe this is the time.
- We are suppose to stay at my grandparents house and have no reservations at any hotels due to them living in a small town and hotels being scarce. I do not feel it is safe to stay with them due to the pandemic.
- I have 3 young daughters with whom I do not believe it is safe to travel right now. They are in school partial time, but the 4 year old is strictly at home and has never worn nor I believe will be able to keep a mask on for longer than 30 minutes. Her taking her mask off at the airport or on the plane and having a tantrum regarding keeping a mask on is a very high probability.
- My husband's aunt recently passed away due to COVID and we are highly sensitive to everyone's safety at this moment.
- I have heard that that border between Mexico and the US may close at some point, but I am not certain

I am a stay at home mom and our family is living strictly on my husbands salary. We have not been to see my grandparents for many years because tickets for 5 can get expensive. We decided to go for this very special occasion but safety for everyone including my grandparents is first. I absolutely want to see my grandparents, especially since they are getting older, but want to wait until they and we are vaccinated which I expect will happen within the next couple months. I would hate to lose my airline tickets and money I used to purchase them! At this point I don't know what to do! I feel like my hands are tied! I am to the point that I have not been sleeping well at night because of the stress of what to do about these tickets.

I always use Volaris when I travel to Mexico and so do several family members. I would love to continue my relationship with Volaris so I hope that while not typical, you approve an electronic credit for our tickets at this time.

Thank you in advance
Desired outcome: Electronic Voucher
Volaris
-
Flight flexibility due to Pandemic
I purchased a flight for my family before we were aware of the pandemic. We are supposed to fly during the holidays but we do not feel safe traveling for non-essential purposes and feel a sense of responsibility to slow the spread of Covid-19 as we continue to shelter in place but Volaris repeatedly refuses to offer a voucher for flying. Every phone call with them is indifferent towards the severity of the virus. We are incredibly disappointed at their lack of flexibility towards this unprecedented matter and would not recommend this airline to our family/friends nor will we consider flying with them in the future. Volaris has given us 2 options- both of which only benefit them, not the consumer. Shame on them for not taking into consideration the current status of the pandemic. I would like a refund or a voucher at the very least. Why would I need to pay more money whether it's for the Flexibility Combo add on or to change the date of my flight over something I CAN'T CONTROL.
Desired outcome: I would like a refund or a voucher at the very least.
We are here to help
16 years' experience in successful complaint resolution
Each complaint is handled individually by highly qualified experts
Honest and unbiased reviews
Last but not least, all our services are absolutely free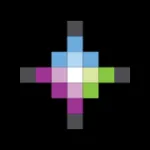 Volaris contacts