Government Vacation Rewards complaints
67
Government Vacation Rewards
-
Refusal to refund a cancelled reservation
In Aug 2019, I purchased a vacation package for $2,100. The World Wide COVID Pandemic hit the following year and travel was banned, making it impossible to go anywhere for fear of my health or death.

In Aug 2021, I booked a reservation in Myrtle Beach for Memorial day 2022. Friends contacted me, informing that it was Bikers Week there. Not wanting to be in the mix, I cancelled that reservation. I was told that I had to pay a fee for the cancellation and the the rest would be refunded. I waited until Aug 2022 to contact GVR and was told that the refund was denied.

Not only did I lose the $654.64 for the reservation, I also lost the $2100. GVR cancelled my account not only with my money but along with the 37,000 points a earned and left me with nothing.
Desired outcome: I want my money back for the nothing I received.
Government Vacation Rewards
-
Can't verify
Omar will not verify my account because I will not give him my address. But I have already gave him my account number and email. I asked for a supervisor and he refused to connect me to one. I called earlier and verified the same way. Name, account number and email. This process is getting lengthy and I just need to make a change in my account. This is unacceptable!
Desired outcome: Someone to call me back ASAP!
Government Vacation Rewards
-
Travel agency services scam
Have been trying to reverse $1,699 membership charge since February 2022. Got final resolution letter in my favor in May and 15 days later they (GVR) charged my account again, saying no proper proof of cancellation had been received by them.

The CC company ALREADY has proof of my proper TOS-correct cancellation. Still fighting. What a waste of precious time.

A scam of the highest order.
Desired outcome: Please help me stop them re-charging my card (3X already!). "Member" s545370xc
Government Vacation Rewards
-
Government Vacation rewards, continuosly billing after canceled.
After signing up for government vacation rewards I was unable to find a use for it, no benefit for our family. So I called to cancel and the rep only wanted to sell more, I said I needed to cancel since I had it for six months with no benefit found for our use. Rep claimed ok I will refund May payment, I will change your prior payments into points so you can use product. I never asked for more points since I found no value. YOU MUST BE FIRM WITH THESE PEOPLE! Representative never canceled any payments, MAY,JUNE and now JULY. I am filing criminal complaint thru local police office. Also American Express has been notified.
Desired outcome: minimum 3 months refund $300 total. Since this is a hard sell company I would like a $900 refund and they can keep everything in the way of rewards or discounts cause I don't want anything from this company period!
Government Vacation Rewards
-
Promotional offering you refuse to honor
My wife and I booked a cruise utilizing your agency to the Western Carribean, initially everything went smooth as silk until after you processed the cruise. We were upgraded from our original room plans, however that was by the cruise line and at no fault of your company. My wife was a past cruiser on Princess and received an email for the Princess Plus package offered at $50 a day per person and when we attempted to accept the offer that's when the issues began. Initially I attempted to contact my booking agent and it is like he has ceased to exist.

Each time I attempt to reach his extension I receive a recording stating it is not available and to dial "0" for an operator and again I receive a voice message stating your hours and to call back during normal business hours even though I was calling during normal business hours. I have tried to speak with numerous customer service agents who proceed to "listen" to my issue but never actually "assist me". I was told on several occasions that a supervisor would contact me and as of 1000 pm on Friday June 17th that has yet to happen. The most recent phone call episode occurred on the same date, I was driving and was on hold with an agent for over 45 minutes and when I reached home it was as if he somehow developed turrets syndrome and couldn't speak, so I proceeded to try and dial the same number again from another extension and got a recording while still on hold with the other agent that stated the number was not in service. How I was on one call that was working and another that would not go through is beyond me. I was briefly able to ask the agent if he would call me back on another number and he assured me he would and of course never did, several minutes later I attempted to call back and to my surprise received yet another recording stating the office was closed, so I am assuming the agent was aware of the time and never intended to phone me back. Now the issue is we were offered a package that was apparently fraudulent due to the fact your agency refused to honor it stating IT HAD EXPIRED, although there was not any type of expiration date on the email. I confirmed with the cruise line that the package was indeed available AND STILL IS, but they are unable to add it to my cruise because I had booked with your agency. Now if the cruise line is stating the package is available my only assumption is your agency perpetrated a fraud and are only concerned with me purchasing a promotion that is more than double what was offered. I intend to file a formal complaint with the Department of Defense since you are promoting your agency for military veterans and with Princess Cruise Lines and have your access revoked preventing your agency from doing business with them.
Desired outcome: We would ultimately like to have the offer that was promised to us approved in time for us to utilize it on the cruise
This review was chosen algorithmically as the most valued customer feedback.
I was tricked, by a Joshua, into purchasing a so-called Government Vacation Rewards Benefit plan for $1,675.00 back in November 2021. I was assured I would have all kinds of benefits and that I would have lots of options towards future travel, and that I would have $400 to apply to future trips if used in less than a year for air travel, resorts, rental...
Read full review of Government Vacation Rewards
Government Vacation Rewards
-
Booked Cruise Catagor
I book 2 cruise on 19 April 2022

For a Havana Cabana and a Spa Cabin on Carnival Cruise line. The book my Havana Cabana as a Balcony. Both the agent and I spoke with a Carnival Representative who stated if I didn't pick my room it would cost $1571.86 for the Havana Cabana and if I pick my room it would be 2611.86 for me. Now Government vacation is telling me after 3 hours on the phone, Carnival Cruise line will not honor the price their Representative quoted the travel agent and myself. Government Vacation is requesting I pay and additional $192.20 which was what I was getting off in savings credits with them. Basically the savings credits don't work and Carnival Cruise line is wrong for not honoring the pricing when I put my deposit on that price.
Desired outcome: My cruise for the quoted price with my savings credits
This review was chosen algorithmically as the most valued customer feedback.
I was a Canadian Army Reservist, which is how I came upon information regarding this so-called affordable vacation club for military families. As you can image army reservist do not earn a great deal of money for their service, and this appeared to be a great opportunity do some traveling at an affordable price. I called the number provided to get some...
Read full review of Government Vacation Rewards
This review was chosen algorithmically as the most valued customer feedback.
This is on the back end of this Avis Car Rental complaint that happened in Liberia, Costa Rica on 3/28/2022: https://www.complaintsboard.com/avis-car-rental-multiple-credit-card-holds-c1355605 I spent 2 days straight trying to get GVR to have my back about this crazy situation with Avis. I bet Avis makes something up and tries to charge my cards while I'm...
Read full review of Government Vacation Rewards
This review was chosen algorithmically as the most valued customer feedback.
I made a flight reservation through Gov Vacation Rewards, 15 days ago. My flight reservation is for today (Mar 29th) through frontier airlines. I have a booking # and itinerary #, but frontier does not have my flight. Government vacation rewards charged me for this flight and took flight savings credits from my account, but now says (on the day of the...
Read full review of Government Vacation Rewards
Government Vacation Rewards
-
Booking Scam
I traveled with GVR last May at a reduced rate, did a presentation at the resort Grand Mayan, and was even offered flight tickets to return the following year. When I tried to book at the Grand Mayan, initially I was informed that I had to travel under a more expensive GVR Reward program, which required points. I paid for the program. When I tried to book later after the payment was made, I was then informed that I could not travel to the same resort I did last year because the resort implemented a restriction, so they say! Then the booking process ended up being no different than a shady timeshare experience, where nothing was available for the dates I wanted. GVR should be ashamed of itself for taking advantage of people who served...I am also ashamed of myself for not seeing them coming a mile away.
Desired outcome: Refund of all Monies paid!!
This review was chosen algorithmically as the most valued customer feedback.
They told me that I would be able to get discounts, and after I paid them over 1,000 dollars, they wanted over $1,000.00 more. I haven't been able to get a single discount from them. They send me emails, constantly asking me to renew my membership. I won't send them another dime. My account remains open.
Read full review of Government Vacation Rewards
Government Vacation Rewards
-
GOVRewards
I am disgusted beyond belief at this scam of a company! My 92 year father has gotten caught up in their 'vacation rewards' scam for years and I've been trying to get his account closed on his behalf including sending them letters per the instructions on their own stinking website to no avail. I have called at least 6 times, each time being promised 'the account is closed' only to have them mail yet another 'final notice' to activate his vacation rewards card. They take advantage of the elderly. I called today after receiving another 'final notice' only to be told that the account is not closed as previously promised. So my promise is, to complain about this company to everyone possible and give them as much grief as they give us. You all are a disgrace!
Desired outcome: Cancel my 92 year old father's account
Government Vacation Rewards
-
Everything!
I paid $2,100 to join this program because I was promised all of these great benefits for future travel. I have been completely scammed and I want my money back! They only give you 10 days to request a refund which is not enough time to really see how this company works. I have been on the phone for over 6 hours total trying to purchase airline tickets with them while utilizing my points and then resolving an issue regarding my tickets because I was charged THREE times for tickets... I have wasted so much time dealing with this issue I want my money back and my account closed... I have spoken to FIVE separate agents regarding this issue... FIVE... this has been such an inconvenience.. utilizing the points as vacation cash to over the base fare of my flight was not worth all of this stress
Desired outcome: Money back that I paid to join the program and account closed down once I get my money back
Government Vacation Rewards
-
Govvacationrewards membership
5/23/31 I upgraded 4 "VIP" travel membership which was supposed 2 include two 7 day certificates, points & agent free booking assistance. My issues are that I have an certificate that they say expired, airfare rebate & I can't reach the point of contact I was given. I called asking for assistance with the supposedly "expired" certificate, rebate but he never got back with me.
Government Vacation Rewards
-
Service
As a first time user on 2/17/22 I called my contact and got voice mail saying she would call back when she gets into the office and if I required immediate assistance call her supervisor @[protected]. I did and it said this number wasn't connected but leave a message. I left my number but never received a response from EATHER one. The next day I called again to talk to anyone regarding the quarterly specials but was told Myrtle Beach hotel was sold out. Great service huh?

I settled for a Las Vegas trip but it's costing me over $3000.00 for the airfare. I could have drove to SC.
Government Vacation Rewards
-
Unauthorized debit card charges
February 2021 and February 2022. GVR charged $29 to my debit card when my account is closed. Where happened to that money? I had previously paid nearly $1700 for a subscription and closed the account (which was very difficult to do) when I realized that this company is a scam. I originally filed a complaint with the Arizona BBB requesting a refund because every time I attempted to use GVR, the price quoted was always higher than market price. I am also writing to the Inspector General for AAFES asking why the Army-Air Force Exchange continues to endorse GVR when there are literally thousands, if not tens of thousands, of complaints. I will also file another complaint with the Arizona BBB. As best I can tell, GVR's approval rating hovers around 1.5%. Is someone getting kickbacks to look the other way?
Desired outcome: (1) Refund $58 unauthorized deduction on a closed GVR account. It is closed because I tried to log in and it did not recognize my log-in. (2) Do not debit my account again in the future.
Government Vacation Rewards
-
Failure to Deliver on Promise
Mr. Sig*** Gonzalez (with Arrivia) promised to credit my account with a cruise certificate as an incentive to renew my membership. This was offered during a call about a year ago (02/2021). Since then, I have been in contact with the following people several times, both via email and phone: Mr. Gonzalez, Rod*** Lopez and An*** Greaves. Most of the calls lasted over two hours, some three. They all promised to investigate the issue. Mr. Gonzalez said he would review the recordings. Nothing has been done to date to address the issue. The only reason I renewed my membership was because he promised to add the cruise certificate to my account, after I explained to him that I lost it during a previous membership. He told me he would note the account and once I was settled in Italy (I made it quite clear to him I was relocating to Rome) and ready to use the cruise certificate, he would add it to my account for immediate use. It's been 7 months since my arrival to Rome. There are many cruises from Rome but Mr. Gonzalez refuses to add the certificate to my account for me to use it.

Instead, I noticed a resort certificate was added to my account and most, if not all, of the resorts are no where close to my location. This is very frustrating and a bit harassing. And while the certificate is fully transferable, why would I want to do that? These are the benefits for which I paid and would like to use. I'm not inclined to travel 24+ hours to get to a resort in Mexico when I can catch a cruise less than an hour away from my place in Rome. The latter makes more sense to me in terms of cost and time. Mr. Gonzalez was well aware of my plans to move to Italy when we talked. He talked about being a retired NYC police officer and knew I was an Army veteran. He was more than happy to take care of a veteran. Again, there is a recording to support these statements.

At the very least, I would like someone to take responsibility by following through on what was promised and guaranteed to me several times, by Mr. Gonzalez.
Desired outcome: Add the cruise certificate to my account as we promised and guaranteed by Mr. Gonzalez.
Government Vacation Rewards
-
Upgrade
Back in July I was lied to when I signed up for an upgrade. I was told I would be able to use a 7 day certificate anywhere on the website. They refuse to give me a refund even though I was told false information and they said there is no way to escalate this issue. Fernando was rude and he paid no attention to the issue I said I was having. Leon, the original representative not only lied but manipulated the situation. They are money hungry and only care about themselves. I asked for a printout of the conversation and they said "they don't do that." I was scammed.
Desired outcome: Fix the issue
Government Vacation Rewards
-
A reservation refund
Made a reservation for linchfield inn paulyes island for one night in the middle of night got up to use bathroom bedroom area covered with water that was dripping from celling
Reported to front desk when they opened in morning said the would refund $ but never did filled claim with gvr. That havent refunded payment yet either when threw credit card to file claim they said gvr said because I didn't cancel reservation no refund would be paid. So how do know ahead of time celing would be dripping water all night. Both hotel and gvr suck. And worse companies ever delt with
We are here to help
16 years' experience in successful complaint resolution
Each complaint is handled individually by highly qualified experts
Honest and unbiased reviews
Last but not least, all our services are absolutely free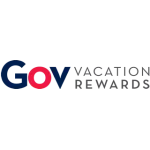 Government Vacation Rewards contacts
Government Vacation Rewards representatives
Social Customer Service
GVR Community Manager