This review was chosen algorithmically as the most valued customer feedback.
The jar of pickles I just opened was mainly 1 huge pickle(cucumber) only sliced a quarter of way...pickles was hard as a rock...had to throw whole jar away. These are very expensive and bought as a treat for my hubby.. very upset! Was bought July at publix in vero beach...my phone won't let me upload pictures.
Read full review of Vlasic
Vlasic
-
I'm complaining about your bold & spicy with tabasco brand sauce Kosher Dill Spears.
I have enjoyed Bold & Spicy Spears for a couple of years, and they would bring tears to my eyes the heat from the pickles which I really enjoyed. The last three jars that I got have been just Dill what happened to the heat I'm very disappointed I have 12 more jars in my fridge . I have stocked up because there's only one Walmart store that carries Bold & Spicy in my area and half the time they don't have them .
Vlasic
-
The farmers garden pickles
The farmers garden chunk pickles are the absolute best pickles you ever sold and now they are all gone.

before they went out of business in the mid 90s Atkins pickles were better than anything you have ever sold.

All of my kids loved the Farmers pickles but like me, they all complained about all the carrots and peppers taking up pickle space.

The carrots were tough and not eatable so why put them in there when the customer wants pickles?

When the local Walmart manager told me they were discontinued, I went to all thew stores within 70 miles and bought them all.

Later, they were on closeout at Big Lots and I did the same again.

I know they are pout of date, but I still have 34 jars and slacked up on how many I eat a day!

bring 'em back without all the filler and they will put sell all your other pickles!
Vlasic
-
Vlasic stackers bread and butter pickles
I purchased a 24 fl oz jar of Vlasic stackers bread and butter pickles. I have purchased these jars over my lifetime (I will be 70 years old) and have never come across this situation. Every, I mean every, stacker I pulled out the jar was just the skins off of numerous pickles. Did not get a decent slice of a pickle. I am a pickle lover and enjoy your products immensely and will continue to buy them but I would like a replacement jar with your normal delicious pickles. The information off the jar is as follows: [protected]. 11:15. 01300. 8. Best if used by 08/14/2023.
Desired outcome: A replacement jar of your normal pickle slices
Vlasic
-
Ovals hamburger dill chips
I could not open the jar. I managed to pull both arms trying. I hit it upside-down on a wooden surface it hard enough I was willing to break it. I considered a hammer, but as much as I wanted pickles, I wasn't willing to risk eating glass. I actually ended up getting rid of them. I've always managed to open them before. Yes, I'm very embarrassed to admit all this, but I feel like any average adult should be able to enjoy pickles.

Product # [protected]

This was 3/31
Desired outcome: Check the machines aren't tightening them more than average?
Vlasic
-
Vlasic Stackers
We've been eating Vlasic Pickles for many years and have always enjoyed them. However, tonight we pulled a jar of Vlasic Stackers out of refrigerator to put on some sandwiches we were making. These were not 'slices' if Vlasic pickles, but were end slices ONLY. Every piece in the jar was a tough end slice. My son remarked that it looked as though a disgruntled employee put all the pieces normally thrown away into the jar. Needless to say, we were very disappointed in this since we have been a user of Vlasic Pickles...and ONLY Vlasic Pickles for many years. It will be interested to see if your company still stands behind the quality of pickles long expected of Vlasic, or if it will be necessary for us to try to find some other quality brand to purchase in the future. Appreciate a response.

Kenneth A. Floyd
968 General George Patton Road
Nashville, TN 37221
Desired outcome: Given in comments above.
This review was chosen algorithmically as the most valued customer feedback.
Im not satisfied with the big jar of pickles 3/4 of jar are thin sliced pickles I have never had anything like it before i bought them at Walmart South Oates Dothan Al 36301
Read full review of Vlasic
This review was chosen algorithmically as the most valued customer feedback.
Pickles were not pickled correctly. Were not crunchy at all, tasted and felt like soft cucumbers. Very little flavor and disappointing. This is the second jar I purchased from Winco in Eureka, Ca that was like this. After the first jar, sat on the shelf at home a week before opening, bought a second jar, different style, same problem. 12/01/2021
Read full review of Vlasic
Vlasic
-
UPC#54100
The flavor, crispiness and flavor of these pickles was great until he bit something that described as a rock. Unfortunatly he tossed before showing me what it looked like. I did however see him checking his teethe for chips. An explanation to this or any compensation for any of your other products would be appreciated. We have never had any problems with your pepper rings and continue to buy them, but we're over your pickles. Store brands are safer and cheaper.
Desired outcome: Coupon since I have no pics or receipts.
This review was chosen algorithmically as the most valued customer feedback.
I bought a jar or your stickers and there was minimal if not an y dill in this jar I'm hoping that it's only my jar. I will try one more time if your product is not right I will stop buying your product.
Read full review of Vlasic
Vlasic
-
Kosher dill wholes or all of them
I LOVED pickels could eat jars always was 2 or 3 jars with every grocery order sometime more. Pickled were my snack of choice but in the last 6 years yall changed ! Vlasic was my go to! Then yall changed the recipe and now they are disgusting and make my stomach churn with one bite. WHAT DID YALL DO? IF ITS NOT BROKEN DON'T FIX IT!: NOW ILL ALWAYS CRAVE THE PICKLES I NO LONGER CAN FIND. I wont be buying anymore. Should HAVE left the recipe alone
Desired outcome: Make orignal recipe and newer version separately
This review was chosen algorithmically as the most valued customer feedback.
I purchased a jar of sweet gherkin pickles approximately two weeks ago at a Walmart the pickles were sponge like and had no crunch.
Read full review of Vlasic
This review was chosen algorithmically as the most valued customer feedback.
I bought 2 jars & the pickles are mushy, def not crunchy as expected. Please let me know if there is a way to resolve this issue.
Read full review of Vlasic
Vlasic
-
Mild pepper rings
I have been purchasing mild pepper rings and pickles for many years with no complaint. I bought some pepper rings recently and there is a stem sticking out not allowing for proper seal.
I have nothing but good to say about vlasic and hope to continue as a customer for a long time to go. I also have a few food banks and shelters to purchase vlasic predominantly.
Desired outcome: Large handful of free products coupons
Vlasic
-
Sweet Gherkins
I bought a bottle of Vlasic big crunch sweet Gherkins. We often buy this product. It was EXTREMELY spicy. My mouth burned for 15 minutes after one bite. My wife had the same reaction. It was so spicy. Is this a new recipe or a mislabelled bottle? I kept the bottle for this complaint. I will discard without further consuming upon receipt of your response. I waited on the phone for 15 minutes without a response. Brent Olson [protected]@theolsons.net
Vlasic
-
Banana pepper rings
The lid has a piece of stem sticking out from under the lid and prevented jar from sealing properly. I have purchased vlasic my whole life as they have always been fresh, no problems or issues ever until now. Seemingly your company is not training product control and inspection or are allowing said poor actions to take place. I don't want to switch brands so I hope you will remedy's this to my satisfaction.
Desired outcome: Handful of free products from vlasic.
Vlasic
-
Zesty dill pickles spears
I just purchased two jars of zesty dill pickle spears and the color and consistency is different. Both unopened and one jar is very dark and loosely packed compared to the bright green contrast of the other jar. With canning knowledge the unopened jar looks unsafe to eat. Please explain why the same product can be different? We love your product and hope you see our concern.
Thank you graciously.
Michelle Cressman
[protected]@aol.com
07/18/2021
Weirsdale FL
Desired outcome: Replace jar
Vlasic
-
polish dill spears
best date=Feb. -16 -221 18:[protected]
& best date=Feb-16-22 23:[protected]
Always buy more than one jar at a time
We love pickles
Opened new jar & served
OMG ... A strong chemical taste & smell
No one could eat them so we opened the next jar & it has the very same strong chemical smell and taste
I can't determine if a stronger preservative was used or what
Nasty to smell & left aftertaste in mouth

Is it the entire batch? What happened?
We are now on limited income & don't want to waste our $
There are some quality we refuse to give up and getting Vlasic pickles is one of them but please see if anyone else is complaining. Maybe something went wrong in the processing
Desired outcome: Refund for 2 of the 24 oz jars
Vlasic
-
Vlasic kosher dill spears
It's not right to sale things that aren't right, this jar was half full and pickels at top of jar, filmed it and pickels floated to bottom air coming out of jar with water, looks like company cutting corners to save money, all jars at this store the same, I paied for a full jar not half, really upset to the point to get from another supplier. I have always enjoyed these pickels for years, but I fill being cheated, and looks like consumer fraud. Just hurt for all these companies trying to save a buck for what has been going on lately. Can't even send one picture said to big🤔🤨🤭🤥🤑😪
Desired outcome: Fix problems be honest, our sale smaller jars
Vlasic
-
Classic Kosher Dill Wholes 32 FL OZ
I buy these for my husband, for myself I love love the Zesty Spears (No Problem with these). My husband after years and years of buying the Kosher Dill Wholes has noticed the jars seem to contain less product and more fluid. The last two jars I bought for him both had 6 with most ranging around 2 to 3 inches. The pickles were definitely floating free. Has the packaging changed? Or quality control standards changed? We love Vlasic and will continue purchasing our favorites. The products still have the same great taste. Thank you
Desired outcome: We had both watched something about employees in grocery stores or from the company. We want to make sure that is not the case. Thank you.
We are here to help
16 years' experience in successful complaint resolution
Each complaint is handled individually by highly qualified experts
Honest and unbiased reviews
Last but not least, all our services are absolutely free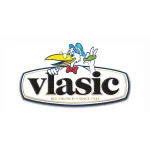 Vlasic contacts