Hostess Brands complaints
564
Hostess Brands
-
Ding dongs
I have been in the hospital since December. My daughter brought me a family size box of ding dongs and Twinkies. On the ding dongs the seam is open and they are stale.

I had my leg amputated, so I cant take them back to the store and I consolidated the twinkies with the ding dongs... so I dont have the box either. I usually dont complain but I was looking forward to my ding dongs.
Desired outcome: It is up to you.
Hostess Brands
-
Hostess donettes
Purchased a 10 oz. bag of donettes to take to work on Thursday morning - I picked them up at the gas station. Expiration date was good - 7/18/22. (Code on bag: J 051421000 134 08:08 D2) When I opened them up to share, there were 5-6 donuts literally smashed in the bottom of the bag. I was embarrassed as these were not shareable due to being in smithereens. I suppose something happened during delivery...?
Desired outcome: I would appreciate a replacement.
Hostess Brands
-
Hostess baby bundts
Dear, Hostess I love your Hostess Baby Bundts the lemon drizzle and strawberry cheese cake baby Bundts. I usually get them from Giants and when they don't have them I can't find them anywhere else. I also think you should sell the strawberry cheese cake baby Bundts all. Year long not just on valentine's day. Please can you keep giants stocked on all Baby Bundts flavors.

Signed a very happy customer when their in stocked!
Desired outcome: more stocked Baby Bundts on store shelves
Hostess Brands
-
Twinkies
I bought this box of Twinkies about a month ago at Walmart in South Milwaukee, and they are quite stale and hard, and the cream filling had squirted out of some of them. Upon further inspection I see the expiration date was two weeks ago, meaning the store sold them only two weeks before expiration.
Desired outcome: I would like a fresh box of soft, delicious Twinkies
Hostess Brands
-
Strawberry cheesecake donettes
The incident I am complaining about occured on May 25th 2022 at approximately 11:30 pm. My husband and brother picked up up the donuts and milk from the grantsville Ut maverick. Unfortunately the first donut I grabbed and took a bite from had a black, bug looking thing on it, so I spit it out in a hurry and showed my husband and my brother. None of us could figure out what it was or why it would be in the donut package, I even took a picture and used Google lens. All I know is it was enough to make me cringe and I'm not sure if I'll ever be able to eat one of those donuts again. It was terrible.
Desired outcome: I would like compensation for my pain and suffering.
I bit into a gross looking black thing that was packaged inside of my donettes
Hostess Brands
-
Hostess coffee cakes
Today April 30,2022 I purchased various cupcakes from Walgreens @5300 Third St. SF CA 94124 the products are stale hard and disgusting. I purchased seven packages, coffee cake, white mini donuts, & chocolate mini donuts. My grandchildren planning eating them for desert upon biting into them it was obvious there stale, I cannot find the experation dates on the packages.
Desired outcome: I would at least like a refund for the three packages I can prove since they threw the others away. Or send me fresh ones or a coupon for me to purchase them.
Hostess Brands
-
Mini blueberry muffins
Hello, I wanted to make your company aware of a miscounted fill package in a box of Blueberry mini muffins. I purchased one box of the muffins at Dollar General in Grafton, Ohio. The very last bag only had one mini muffin in it. Production # J 030524000 064 20:15, Best by May 14 2022. Also on the package itself were these numbers: J 03 05 24000 064 20:09 D, same Best by date of May 14 2022. My granddaughter was very disappointed but I explained to her that sometimes that happens in production of a product. Didn't make her feel any better, but no one is perfect. Thank you for your time.

Lori Rutz
Hostess Brands
-
Stale hard donettes
Purchased a box of donettes on Friday 4/23/2022. opened the box and took out 2 pkgs all excited about them and when I bit into the first one was stale hard. The best by date is 3/6/2022. I 12 21 21000 355 and 06:26 2. not sure if they were from Walmarts and Hannaford cause I shopped at both that day in st albans vt at about 7 to 9 am. I gave you time and the info on the pkg
Desired outcome: Please make it right.
This review was chosen algorithmically as the most valued customer feedback.
I have always been a fan of zingers when dolly madison had them and thought i would get a box for a treat for myself for lunch. when I opened the box I was so disappointed. they were half the size they used to be and absolutely ridiculously small. Barely more than one bite. I will never buy them again. you are grossly misleading your customers. if you have...
Read full review of Hostess Brands
Hostess Brands
-
Hostess donettes
I bought 5 packages of these and they are so gross like doughy and wet have a chemical taste. The date is good best by 5/12/2022 from dollar general. I buy these all the time for the kids snacks, I am not sure what is wrong with the snacks lately. Even the zingers are not good almost stale tasting. They won't take them back at the store so 12.00 wasted.
Desired outcome: Please refund
Hostess Brands
-
J03102100069 barcode 888109010010
Bought cupcake pulled hair as I bit into cupcake. Bought at family dollar on main st Yonkers my 10701.Bought item 4/822.Not sanitary at all , nets should be used at all times. Got so nauseous made me throw up.Hair can be very dirty and carry germs . Not sure if I injected any of the hair while eating cupcake is upsetting to me.Will not buy product again.
Hostess Brands
-
Hostess Donettes over 7months old
I went to Food Lion on Saturday April 2, [email protected] 5:00 to get breakfast food for my Mother who is 90 years old. I don't understand how these even are still on the shelf they taste like pesticide. After tasting one of the donuts from the package I immediately spit it out and next checked the box.

I expect to that your reps will clear the shelves of all your products. These are over 7months old.
Desired outcome: Fir my mom to recieve monthly supply of pastry that are fresh
Hostess Brands
-
Honey Bun Cereal
This complaint might honestly get me nowhere but I'm very concerned and upset about the fact that you have discontinued the honey bun cereal. It was the only one that I could stomach in the mornings. Such a favorite that I would eat it for any meal if my wife would let me. So all in all I will not be getting anything else that has the hostess name on it. Thank you for the short time you made the best cereal.
Hostess Brands
-
Iced lemon & strawberry cupcakes
I purchased Hostess Strawberry & Lemon Iced Cupcakes at my local Jewel store in Dyer Indiana at the beginning of March. The Strawberry box had expiration date March 18, 2022. Code #

J010721000 007 19 44 L31 Iced Lemon had expiration date March 22, 2022 Code #

J 011121000 011 15 02 L31.

Both smell and taste like what play doh smells and possibly tastes like. Very unappealing.
Desired outcome: Reimbursement
Hostess Brands
-
Twinkie
Our daughter was about to unwrap a Twinkie when we noticed a blue latex finger from a glove inside the wrapper. Luckily we saw it and didn't let her unwrap and eat it. Makes you wonder what else is getting past inspection. Also looks like there are a lot of complaints on here not getting answers. This box came from our local Walmart and was purchased sometime last week. Since the box wasn't opened, Walmart will not do anything, which I understand.
Hostess Brands
-
Chocolate covered mini donuts
About march 11th 2022 I bought several bags of the chocolate covered mini donuts from a Walmart super store at 603 st. James Ave goose creek south Carolina. When I got them home and opened them the bottom several inches where nothing but crumbs the donuts where smashed to little pieces. I had to throw them away because you couldn't eat them and because they had been open Walmart would not take them back. I did take a picture which I will include.
Hostess Brands
-
Hostess Lemon flavored cupcakes
I purchased a few boxes of the Lemon Cupcakes at Meijer grocery in Michigan, and at least 2 of the cupcakes did not have the curlique lace like frosting on top. They looked very dull and sad without it. I was a bit disappointed but still ate them. Not sure if it was from both boxes or just one since they were opened and combined together in fridge drawer.
Desired outcome: Really just wanted to let you know so your quality control can improve. And maybe a coupon for a free box or two would be nice. Thank you.Sincerely,Shelley Boring
Hostess Brands
-
Hostess Coffee Cake cinnamon streusel
On Monday March 14, 2022 at 5:20 pm my daughter was eating her favorite Hostess Coffee Cake Cinamon streusel. Her second bite she bit into 3 round, slivers of plastic. She immediately spit the contents out. We bagged the plastic and saved the remaining cakes from the box. I'm really glad she didn't accidentally swallow the plastic that could have turned into a tragic situation.
Desired outcome: Someone to get back to me about this issue. I would also like a refund for some cakes that I know are safe for my children to eat.
Hostess Brands
-
Family Pack Ding Dongs chocolate cake
The box of 16 Family Pack of chocolate cake Ding Dongs were (for the first time happening after many purchases) hard, stale, not fresh and after looking for 10 min. had no expiration date on the box. Finally I found the expiration date, May 4, 2022, on the wrapper inside the box witch does not do any good when you are at the store buying your normally (like your Zingers, we also love) cakes.
Desired outcome: Replacement Family Pack of Chpcolate16 Ding Dongs or Zingers or both : ) Thank you
Hostess Brands
-
Pound cake with icing
I purchased three boxes of the pound cakes with icing and I was very disappointed. I am a 50 year buyer of hostess products and I have been very disappointed with this product. It had a spongy taste and the icing on top was not good at all. I was very disappointed with this product and end up throwing away all three boxes. I have purchased other products but this particular one was horrible and I will not recommend it or purchase it ever again. DISSATISFIED CUSTOMER.
Desired outcome: I would like to get vouchers to retry another hostess products. I had (3) boxes Please replace with vouchers
We are here to help
16 years' experience in successful complaint resolution
Each complaint is handled individually by highly qualified experts
Honest and unbiased reviews
Last but not least, all our services are absolutely free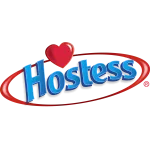 Hostess Brands contacts