U.S. Xpress complaints
23
U.S. Xpress
-
Reckless driver
Driver ran me off the road on I71 at about exit 18. buckner ky. Time aprox. 8:55 pm going east bound on I71 near exit 18. truck #d2580 if IT wasnt because I hit the brake he would of sipe my vehicle he didnt even care he kept going at 75 miles per hour. Driver was on cell phone. I flashed my lights and sound my horn when I noticed he started to merge into my lane without signal I luckily hit the brakes and was able to miss me.
Desired outcome: Close call
U.S. Xpress
-
Dangerous us xpress driver
Your driver for truck 910512 TAG #

U938856 pulled out in front of me at Adel Walmart in Adel, GA while I was trying to pull up to the driveway to exit the garden center parking lot and if I had not of slammed on brakes he would have smashed into the side of my car. He then stuck his arm out the window and shot me a bird. His description is approximately age 50, gray hair, skinny, glasses. I drive behind him and as he pulled on W 4th St he pulled out in front of another car. Please handle this. I had my 2 month old baby in the car and this incident made me fear for our safety. On top of him shooting me a bird.
Desired outcome: Please handle this driver
U.S. Xpress
-
Lease Operator Payment Program
My family member is a truck driver for US Express. He has been driving for the company for over two years, and he has experienced numerous issues with his truck, which appears to be a common issue with the US EXpress trucks. However, their truck goes to the shop at least once every two months for minor to major issues. Remaining in the shop for weeks at a time. As a lease opreator, payments are the driver's responsibility which is not the issue because they are aware and understand that, the issue is that at one point they was allowed to make payment arrangements on any past due truck payments when the truck was being serviced. However, due to a change in the company's policy, they now have to make a full weekly and regular payments, as well as a portion of their maintence fee.For the last three months, their family have been experiencing this situation. It is very stressful and hard for them to provide for their families due to the lease opreator policy changes without any notice, I don't believe a contract was even updated about the policy changes made. In addition, they have reached out to US Express regarding the financial stress of trying to make three payments and not receiving a physical check because all the money made goes directly to truck payments and maintenance fees.
Desired outcome: It is very important that the leasing company allow the drivers of their trucks to create payment arrangements or allow other types of payment alernatives on the trucks.
U.S. Xpress
-
Truck driver (US.DOT.303024) trailer was target.com DOT.(559173)
I was driving down the interstate between Brompton Alabama and Cook springs Alabama and I had to pull over for a second when I went to get back on the interstate there were no cars in the far too right lanes but semi truck on the inside right lane he was about a quarter mile back maybe half a mile back when I went to get on I have my flashers on but not my headlights and I got on and immediately I'll turn my headlights on he could see my flashers there was no cars in the left two lanes and nothing behind him within a few hundred feet he proceeded the bright light me the whole time and he never got close enough to hit me only enough to obstruct my driving with his headlights I tried to slow down and let him go by me he proceeded not to pass me but stay behind me and bright like me this went on for about three or four miles finally I got behind him and when he seen that I was taking a picture of his trailer number which is target.com 5591-73 and his truck US Xpress. 303024 he decided to call the law because I have a scanner and said that I got on the interstate and cut over in front of him with no headlights on which is a lie I hope they have a recorder in the truck because I have one of my car that recorded everything I figured instead of calling the law would be better to call and report the truck driver to the corporate office but I will be contacting my lawyer about him making false accusations to the sheriff's department about me and brought lightning pedestrians thank you sincerely hope you improve your truck drivers
Desired outcome: Maybe he needs to stay off for about a month with no pay
U.S. Xpress
-
Payment not received over 100 days
I am a carrier company. We delivered a load on 08/04/2021. Up to this date RTS my factoring company has not received any payment. We reached out to Triumph Pay regarding this issue. Both Triumph Pay and my team have been trying to get in contact with the carrier representative from U.S.XPRESS but no response from him or any answers from other representatives. We provided all the paperwork required for payment.
Desired outcome: My company requires payment.
U.S. Xpress
-
Reckless Truck Driver
truck is 750866 trailer has a radioactive placard on it, This truck is impeding traffic not allowing other rigs to pass. Will slow down and as soon as another rig attempts to pass him he will speed up. This truck driver is knowingly impeding traffic and not allowing other vehicles and rigs to pass him. His trailer has a clear radioactive placard on the side and he has no care about the potential damage he could do if an accident is caused.
Desired outcome: Fired. He is a risk to every driver on the road.
This review was chosen algorithmically as the most valued customer feedback.
9:00 AM on 1-9-2022 my husband and I were nearly hit by a truck (didn't get its info like cab model, etc., only trailer info), going towards Triadelphia, WV on I-70. The speed limit is 45 in the construction zone this occurred in, the truck was easily going 75-80 and nearly hit us from behind before quickly changing lanes and barreling past us only to have...
Read full review
U.S. Xpress
-
Driver
I was leaving berwick pa 18603 at 10:20 on 12/162021 heading south on rt 11 the driver did 35 in a 55 fo 5 miles when we hit the passing zone I attempted to pass this driver and he ran me off the road into the grass couldn't get truck number but the truck had aim decals on driver door havent been able to check for damages underneath vehicle yet cause it's dark out
U.S. Xpress
-
Driver of truck V20218 variant, operated by U.S. xpress trailer 751860
Driver parked his truck blocking the fuel islands to our truck stop.
Knocked on the door to ask him to leave. He purposely got out walked around his truck, got into his sleeper then sat in his seat for another 30 min.
His truck was cranked when we knocked on the door. The police were notified but he left before they arrived. The driver was just being defiant.
We have free parking and a lot full of spaces to park in here, why would he want to park at the entrance to our fuel pumps. Driver was an ass. I have photos. Trucks could still get to our pumps but not without taking a huge outside swing to get into pump lanes and get lined up to fuel.?
Desired outcome: Driver reprimand by company.
U.S. Xpress
-
Dangerous aggressive driving
Driver of 18 wheeler #004478 on Friday, Aug 13 was weaving in and out of traffic on two lane highway. My mom and I felt they were trying to drive their truck like a car, and it isn't. They were pulling into the left lane very close to cars and other trucks, and plugging up the lane constantly, causing traffic to back up for miles. Look at the photos, they say it all
U.S. Xpress
-
Reckless Driver 003165
Driving on 65n in Alabama (about 10 miles south of Montgomery) on April 10, 2021 at 4:10pm. Driver is swerving, recovering, and swerving again. Going over the right white line and center line by at least 3 feet with heavy traffic and 60mph speed. This person is obviously more than distracted and seems impared in some way. No answer @ call center. This is something that could be an emergency and there should be a way to contact your company. Number on the back was 003165.
Desired outcome: Call driver in for rest before returning to road. Follow up with monitoring competency.
U.S. Xpress
-
Careless driver 611967 trailer truck p0252
South Jacksonville 2/24/21, 330 pm, driver without warning or blinker cut in front of my vehicle cause my vehicle safety braking to engage, the drive was in the middle lane and cut into the left lane to pass another tractor trailer, they were not practicing safety driving and need to have corrective action, could have caused a serious accident. 611967 trailer truck p0252
Desired outcome: Corrective write up
U.S. Xpress
-
unsafe driving
While riding on i70w driver of truck 911700 with plates u985628 almost ran us off the road. He didn't want to drive behind another truck and wasn't paying attention and impulsively swerved in our lane to go around truck. No turning signal no nothing. Not to mention in a construction zone. Being a seminto my small frame care loves cause have been taking over this mans wreckless driving !
This review was chosen algorithmically as the most valued customer feedback.
My complaint is I was riding with lp5763 for 3 months. He got me from nc. Ya told him put me out the truck in the middle of nowhere. Not knowing where I was because I'm not from here. I called ya because I was getting abuse by steffon Gilliam. He stop get a bottle of crown every night. Stop to get marijuana an smoke. In course of all that he got drunk an...
Read full review
This review was chosen algorithmically as the most valued customer feedback.
In 2012 i contracted with us xpress hauling on the henderson nc walmart account.In September 2013 walmart alleged that i was putting fuel in my truck at this facility and not paying for it. Us xpress terminated my contract without investigating or being able to prove the allegations.Walmart done as they always do had me arrested on false charges..I later...
Read full review
This review was chosen algorithmically as the most valued customer feedback.
In 2012 i contracted with us xpress hauling on the henderson nc walmart account.September 2013 my contract was terminated with prejudice due to allegations of fuel theft by walmart. I was not given a chance to uncover the set up that occured only left to face criminal charges and later to find out us xpress paid off walmart for the alleged amount of fuel...
Read full review
This review was chosen algorithmically as the most valued customer feedback.
08-31-2015 RE-BUTTAL This is my rebuttal on the US Xpress accusation of a Lane Change Side Swipe. This never happened. This is a fabrication of a Driver and Safety Employee that assumed that this was what had taken place. What really happened is that I picked up a empty trailer with cosmetic scratches on the left side of dry van, I did not call safety...
Read full review
This review was chosen algorithmically as the most valued customer feedback.
I signed a Lease-Purchase agreement with US Xpress at the end of April of 2013. I am a driver who has had 13 years of driving experience both as a company driver and an Owner Operator. I have a squeaky clean driving record, CSA Scorecard and DAC report. I drive the speed limit, perform pre and post inspections on EVERY load. And I am a driver that know...
Read full review
The complaint has been investigated and resolved to the customer's satisfaction.
U.S. Xpress
-
Dissatisfactoin
I have been employed since July with US Express. After my initial training, I was placed in a team driving situtation but really wanted to drive solo which I was allowed to do. I am a single women and took the job so that I could save my home. I have no other income. Due to my situation I have only gone home twice maybe three times since I went solo. My last trip home was at Christmas. That is my choice though. I need the income. Snce that time I have been allowed to set for days with no load mainly during the weekend. I have complained several times and for a few weeks it would be better. Then it goes back to the normal. I can't stay out here, not make any money to pay my bills and go with little or no resources for food. I have explained this situation. The final downfall was on Saturday 02/23/13, I have been down 5 days for a tune up on the truck, was given a load to California on Thursday which satisfied me. I would have some miles. That was taken on Saturday because I was the best option to make a time for a 345 mile load that should have been picked up 5 hours earlier. I complained, nothing was fixed. I spoke to supervisors, nothing was fixed. I have no hours and a 345 mile load that can't be delivered til Monday. I was told to take it to Lexington. At this point I want to unseat the truck and go home. No money, no miles. I have to take the truck to Ellenwood to unseat. They send me three different loads to somewhere else. I tell them I requested Ellenwood to unseat. Now I'm told I have to wait til they get a load to there, could be days. I could have taken at least one load there and it could be restarted because it would be closer but it isn't allowed and if I do I'm charged. I can't leave the truck here at their yard, I'm charged. I can't drive it home, I'm charged. I have done everything they have ever asked, never had an infraction, helped them in numerous circumstances. Now when I want to go home and look for a job that I can survive I'll be charged, yet I can't get miles to survive here. I have a way to get home today if they will let me take the truck but no one cares. No one matters, I just get charged. Now they contact me to make me take a load or wait. All I won't is to give them the truck so I won't be charged and go home since I can't work here and get enough miles to survive. I only have one way home with my family and now they even wan't to mess that up. I work so hard yet you took my load for no reason and give me loads where I can't make it. I have saved everything on this. every call every email. I have tried to do what is right so why can't your company do what is right and let me go to Ellenwood now not days or even hours from now
Resolved
The complaint has been investigated and resolved to the customer's satisfaction.
The complaint has been investigated and resolved to the customer's satisfaction.
U.S. Xpress
-
Never use them
I had ship luggage from NY to India and called Air India cargo #, they referred me to Mr. Gurvinder Singh (Indo US Express) as authorized person to handle personal cargo. I contacted him and he collected all my luggage on Dec 2009 from my home address, and also charged me money [check & credit card] and mentioned it will be delivered in about a week. Since then, I am constantly following up with him and he is just making excuses. It's been about 3 months and I am still waiting.
Resolved
The complaint has been investigated and resolved to the customer's satisfaction.
We are here to help
16 years' experience in successful complaint resolution
Each complaint is handled individually by highly qualified experts
Honest and unbiased reviews
Last but not least, all our services are absolutely free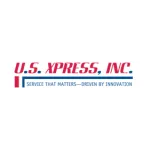 U.S. Xpress contacts