This review was chosen algorithmically as the most valued customer feedback.
I have been using Turbotax as a military member for 8 years — this is the first year I had a problem. 1) Military receive separate W-2s to indicate payments for a PCS (and associated taxes taken out of those payments). Turbotax could not process my W-2 as written — it's software kept forcing me to create a 3903, which erroneously claimed additional income...
Read full review of TurboTax
TurboTax
-
Premier Version - Can't enter land sale
2021 Tax period. I have been using Turbo tax for years. This is the first time I have had a problem.

I am unable to enter a land sale I had. In that correct area at first it was just looping the same 4 or 5 questions. Never "Continuing" Or asking me any questions about my land sale.

All the "helps" online did not work because my software does not show me the options they talk about.

I tried to return software before my time runs out, but there has been no approval back from them. They said not all requests will be approved.

Just updated my software again. (It's been a couple of weeks.) Now I can "Go Directly To 1099S question, but as soon as I hit "Continue" it asks me a question about Economic Impact Payment. It should be asking me about details of my land sale.

Once it goes to the Economic Impact question it asks a couple more questions and then loops back to the first Economic Impact Question. It is a never ending loop that doesn't get me where I need to go.
Desired outcome: FIX SOFTWARE!!!
TurboTax
-
Horrible Customer Service
My Experience with TurboTax phone and reps

1. The automated system can NOT understand what you are saying, it ONLY understands what sections it gives you. Other than that you will be in an infinite loop (this is why automate systems are horrible and need to be removed permanently).

2. You can't even ask a generalized question to make sure you are going in the right direction or which offer to pick.

3. The cx-rep asks for your name and email address then just hangs up on you. No call back, didn't ask me for a call back number incase of drops, nothing... (I would Never, let my reps ask for the info without a call back number)

4. They don't have more information on how to handle situations or if we have such questions online to help so I wont have to call in.

5. Also I thought I signed up for 3 years to be able to speak with someone wanted to ask that question, but got no-where because, I got hung-up on.
Desired outcome: Wish to know, why I still don't have the 3 years to speak with someone its been 2. I should have 1 year left. What happened to that last year?
TurboTax
-
TurboTax filing issue
I've been using this program for 8 years with no issues until this year. Did everything as usual, proceeded to file the taxes. I paid TurboTax and proceeded to enter my refund information only to be looped back to my payment info each time. Unless I want to open a checking account with Credit Karma, I cannot enter my refund info or file my taxes. I spent an hour mostly on hold with a specialist only to finally be told they have a technical issue they are working on and I'd receive an email when it was fixed. No time frame was given, and it's now been a week.
Desired outcome: I want to know how long before this issue is resolved
TurboTax
-
Misleading Charges
This is the first year I had to buy the Deluxe Package to file my taxes. It was very clear on charging me $39 for the package, however it was not clear on charging a $39 processing fee. I helped a friend file using TurboTax and we were both confused on why the total was $78 when it was supposed to be $39. When I filed, I just thought it was showing the price of the Deluxe Package twice when really it was Two Separate Charges. I genuinely thought the total was only $39 until they sent me a receipt for $78. I would have used a card to pay if I had known there was a processing fee. I don't understand why they would make two separate charges the same number. It's incredibly confusing, to phrase it nicely. Then, when I tried to find a way to file a complaint or leave a review, I could not find a straight answer on how to do so. I feel deceived and I do not plan on using this service next year if this can't be resolved.
Desired outcome: I really just want a refund of the $39 processing fee back and I will be more than happy to pay for the $39 Deluxe Package with my debit card.
This review was chosen algorithmically as the most valued customer feedback.
Case# 1489016850 week ending 2/18 I completed both the Federal and state taxes in NC. when I e-filed the Federal tax return it was sent with no issue. The state of NC however, after charging can be $20 would not send. I called the 800-446-8848 number multiple times and spoke to Kashonna and Domain as well as a male individual who hung up on me when I...
Read full review of TurboTax
TurboTax
-
turbo tax premier
Date 2/18/2022, Time 10:18

I paid for E-file of my tax return to the State of North Carolina and got the following.

"Tax Year 2021 transmissions are not available. Turbo Tax is not ready to process Tax Year 2021 for this return."

What does this mean?

When will it be ready?

Update: The issue has been resolved, It was a problem with the software at the State of NC.
Desired outcome: I want my $20.00 back if this is not resolved.The issue has been resolved, It was a problem with the software at the State of NC.
TurboTax
-
Turbo Tax Live Expert
Absolutely terrible... like many reviews we unfortunately failed to check before we engaged them.

They changed our tax expert before she even spoke to us then they were not up front about service they could provide. They said they can not file our CA taxes without US taxes filed first, for the credit, but we need the capital gain info from CA returns to file our US returns. And we can not talk to anyone and they will not let customers see the draft returns! Or how about just give us the Cap gain info?!? Is that even legal filing on behalf of someone without letting them see the returns?!?! So so so frustrating. But big company and doesnt matter I guess. Maybe the do it yourself sofware is ok but stay far away from expert or any assisted help.
Desired outcome: How about just contacting us to confirm we have to start all over elsewhere!?!?
TurboTax
-
TurboTax Home & Business 2021
I completed all entries for 2021. When I got to E-File it said I needed to use a form 8621 which was not contained in the system (Passive Investment in a Foreign Country) and had to print out all forms (24 pages) in order to file. This was incorrect as the items I was invested in (not sold) were in my IRA which is not taxable until such time as you withdraw money not sell a specific stock. My wife and I co-file each year and she has 4 international investments yet this has never come up in either of our filings in the past. My investment firm (Fidelity) told me I do not have to file the form. Chuck in Wisconsin
Desired outcome: Turbo Tax will correct their system to eliminate the system rejection (e.g. manual filing) on an IRA.
TurboTax
-
Turbo tax
I used turbo tax for most of the last 25 years. Each year it gets worse. I do a real simple tax return just wages and interest. The 'tax review' gave me error in forms that aren't required or used. The instructions and walk through has gone from excellent to poor.

Now I am reading that they are going to tack on a filing fee when I E-file the tax. I never paid a separate filing fee in the past , that has ways been part of the package.

For the cost and the filing fee the is now zero cost advance to H&R Block.

Intuit had a good run but the destroyed both quicken and turbo tax. Good example of a good idea that goes down the crapper when it is sold.
TurboTax
-
Charges for refund process
I have used Turbo Tax for years. I do all of my family members taxes on Turbo Tax and it will be the last time. The last few years more fees have been added. I did my taxes a few weeks ago, was told I would pay 39.00 to Turbo tax, 39.00 to the IRS for E-file and 49.00 to the bank. Today I get my taxes, less another 43.86 for fees that was not authorized but charged by the tax product group. I cannot stand to be lied to or ripped off!
Desired outcome: Refund my 43.86 that was taken and never mentioned
TurboTax
-
The Turbo Tax Home and Business product recommends that an IRS Pin number is not required for paper filing
It is quite possible that Turbo Tax is giving out faulty advice regarding the IP Pin associated with the IRS issuance of an Identity Theft protection Pin at the time of filing a paper return. My 2020 return is delayed more than one year as a result of not using the IP PIN associated with it, although I mailed it on March 17, 2021 according to your instructions. I am not angry or complaining against the company, I simply want to make you aware that this could be a problem for your consumer.
Desired outcome: I want your awareness of what the IRS actually says regarding this
TurboTax
-
Misleading and garbage
This is the 8th year I have used Turbo Tax and will be my last. I file single. I have no dependents and zero deductions, yet the system forced me into the "Deluxe" plan. Filed on 01/31/2022, refund was less than $400.00, due to the cost of the "Deluxe" plan and processing fees, I was to be charged $78.00. My refund was deposited today, minus another $40.00 fee from the TPG Products SBTPG LLC, that Turbo Tax uses to payout the refunds in electronic deposits.

Turbo Tax has become nothing more that a complete rip off!
Desired outcome: I have no desired outcome other than to warn others of this complete and total scam.
TurboTax
-
Turbo tax deluxe CD
First time I have ever owed IRS, but Im getting back money from state. At the end of my tax forms...IRS took all my banking info without a hitch to get their payment. With the state..OMG... Because I was not getting a refund with federal...i gave my banking info to debit the 20.00... well that went thru...you got your money for sure...but I could not file because I needed an authorization code which is impossible to get thru the automated program or even when you finally get thru to a person..they could not help. So i printed and mailed in my papers for state. I want my 20.00 back...

The series of events I went thru yesterday..the automated thing repeating my name wrong back to me many times to calling back and getting hung up on (i heard the click) after a 18 minute wait...i was sure i was getting pranked...I cant tell you how frustrated I was. It wont happen again as I will NEVER use turbo tax again. The resources you have for help are rediculous.

I have always loved the turbo tax program... used to be easy.
Desired outcome: my 20.00 back!
TurboTax
-
Turbotax for tax year 2021
After I spent hours inputting my data into the program, it stopped working. When I clicked on the icon to open the program, it would not open. I talked to at least 4 different "specialists", none of whom had a clue. They sounded like they might not have graduated from high school. Finally, I found one person who could help me. I had to uninstall the software and re-install it. Then the program finally worked. I wasted at least 3 hours trying to find a competent person at Turbo Tax. They need to fix their software and hire more competent people.

I have used Turbo Tax for 6 years without any problems. Now my confidence in them is shaken and I might use another program next year.
Desired outcome: See above.
TurboTax
-
Two Rejections from Federal IRS
I have used Turbo Tax for over ten years without problems. My tax situation is very simple, basically social security and IRA withdrawals.

I originally e-filed on 1/31/22 and paid the fee to file my federal and state returns.

On 2/2/22, I was notified that there was a glitch in their software associated with the Affordable Care act 1095-A, /8962 Premium tax credit (I received a credit from the state for insurance I purchased) and advised me to refile after 2/10/22.

I refiled on 2/13/22 and on 2/14/22, I was once again notified of a rejection indicating I had entered 1099R information twice. I went into Turbotax today, went through all income again and found no error.

I resubmitted again today.

These are very odd occurrences - if my returns are not accepted, the instruction is that I would have to print and mail my returns.

I this is the case, I will not use Turbotax in the future. There is not reason.
Desired outcome: I would like Turbotax to explain how their software was not up to date on the Affordable Care Act supplement/credit that I entered and also why the software advised I had entered a duplicate 1099R when I did not do so.
TurboTax
-
Free Turbo Tax
It's absolute garbage. After I upload a 1099-INT or 1099-R it cannot read the file, whether a JPG or PDF. I furnish my login credentials to the financial institution(s) and I get an error message that it can't find the document. "Let us impress you?" Far from it! Maybe it is free if all you have is a single W-2? Anybody else needs to upgrade. Bait and switch.
TurboTax
-
Product/Service
I have called Turbo Tax 5 times in the last day. Their filing on uploading my State Return will not transmit. No help from Customer Service Support or follow-up. I paid for the deluxe package and would not resolve my issue. Sent a email stating "Congratulation You can finish your D-400". Never was able to upload. I have ask a Refund on my State Return. This company was great last year but service and support is horrible this year, I get a different answer every time I speak with someone or they do not know. Would not recommend Turbo Tax to my friends or anyone!
Desired outcome: Refund and personally would like a response from management after causing stress in my filing.
Do not recommend this company, will not follow up and resolve problem with Customer Support. Get a different response every time I call(5 times). Maybe a 3 star at the best.
TurboTax
-
TurboTax Home & Business 2021
I was doing my daughter's 2021 taxes today. Two major problems surfaced.

1. I entered her quarterly estimated taxes (Both federal and state). When I completed data entry and ran the review, one reported error was for failure to make quarterly estimated tax payments. I double checked. The data is entered, and the form clearly shows the amounts, but the review ignores actual data and tries to compute a penalty form for failure to make estimated payments.

2. 1099-NEC data was entered, but not reported on the annual summary/comparison.

I've never had this kind of problems with TurboTax. What is going on? I'm ready to buy your competitor's software. At this point, I don't trust your app.
Desired outcome: Clean up your software before releasing it to the public.
TurboTax
-
TurboTax Delux 2021
This is the worst software ever for taxes. Especially if you have income from more than one state. Even after answering all the questions the software wanted, I had to calculate 29 fields and correct on one field that even though I kept entering a zero it kept inserting a character that somewhat resembled a zero but was not a zero. Software tells you to make up a 5 digit pin for e-filing but when the e-file was submitted it was rejected. The pin has to match what the IRS has on file that happens to be 6 digits and the software will not allow 6 digits even if you go to the form and try to override it.

The state taxes were rejected because the federal taxes were rejected.
Desired outcome: Full refund. $42.39 for software purchased thru Costco. $42.40 for North Carolina e-file and $40.00 for Michigan e-file.
We are here to help
16 years' experience in successful complaint resolution
Each complaint is handled individually by highly qualified experts
Honest and unbiased reviews
Last but not least, all our services are absolutely free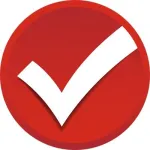 TurboTax contacts