TripAdvisor complaints
54
TripAdvisor
-
password change
having forgotten my password, have sent about 6 requests for email to change my password without reply. Want to log on!

Have been reporting on hotels etc for some years and you tell me I, ve reached level 19 (I think) and only need one more to accomplish a particular level.

I have reported on hotels in England, Hungary New Zealand, Australia, Singapore, Malaysia, and would like toreport on a recent visit to Norfolk Island.
TripAdvisor
-
rating new property
My wife and I discovered a wonderful B&B in a small western New York village. We think it is a terrific lead for a new rating. We'd like to submit a very positive review but cant find a way to do so. Three times I asked the same question on your chat board. It was never answered and then I was informed that I had used my quota of questions and closed me out.

Tim Green
Wellesley
This review was chosen algorithmically as the most valued customer feedback.
Maruba Resort was somehow registered on San Pedro Ambergris Caye Belize which doesn't exist in San Pedro. We have called and contacted trip advisor to PLEASE correct the error whiteout much success . Can trip advisor delete this information completely from the San Pedro page. A review was written by someone who wrote on the false site on a hotel which doesn't exist . We ask you once again delete whole site from trip advisor .
Read full review
This review was chosen algorithmically as the most valued customer feedback.
Hello, my restaurant is a franchise that started in June of this year. However I have reviews from a site in Kingsway holborn that is nothing to do with me. I am a franchise that started at 1 adelaide road NW3 3QE called Bite Me Burger. the problem is that i have reviews on the same business the was not mine before. What I would like is my restaurant to...
Read full review
This review was chosen algorithmically as the most valued customer feedback.
Hello I am the owner of the gite Sorry I cannot find another way of email you Please can you help as you have sent a email today regarding my Certificate of Excellence you have marked only 1 stay and in fact I have had 3 ref below BR 26303863 BR 24659882 BR 24578570 All have had 3 booked since October 2017 to date, dos this not mean I have qualified for the...
Read full review
TripAdvisor
-
harassment phone calls by "jo" and located in manassas in virginia!
Over the past 2 months I have been at least (July and August 2018) contacted several times by phone by a man named "JO" representing TripAdvisor and letting me know that, he was contacting me for a free gift then puts the phone down.

He calls again then puts phone down? What kind of Customer Service is this?

Yesterday, August 16th, 2018 (phone # 1 571 398 3106) he called again. This time he yelled at me : "You listen" then went on like a robot letting me know that TripAdvisor noticed that a member of my household liked traveling and he needed to ask me questions. He went on and on and I told him to stop contacting me. When I started talking to him, he again put the phone down! Customer Service never puts phone down in customers. I am very unhappy with the display of this individual and consider him as a stalker under the representation of TripAdvisor. I would like an explanation to this horrendous enterprise. I am a reviewer on TripAdvisor and I will not put up with harassment from your company if you want positive reviews! I look forward to hear from you.
The complaint has been investigated and resolved to the customer's satisfaction.
This review was chosen algorithmically as the most valued customer feedback.
Me and several other people have posted reviews on Palacio Jewelers formerly know as bella Jewelers and h& s outfitters before that they rip people off and I have posted several reviews on them and it still says pending approval all my other reviews went thru. In the mean time a lady named Erin on Yelp was sold a very expensive diamond tennis bracelett when...
Read full review
TripAdvisor
-
trip advisor
What have you done to your website? Have you ever heard of if it isn't broke don't fix it? I don't want [censor] sites popping up when I didn't ask for them. You are turning what used to be a good site into a garbage site. Congratulations.

This sad little lizard told me that he was a brontosaurus on his mothers side. I did not laugh; people who boast of ancestry often have little else to sustain them. Humoring them costs nothing and adds to happiness in a world in which happiness is in short supply.
TripAdvisor
-
tv ads and website
Trip advisor have a tv advert stating you can save up to 30% off the hotel you want.This is totally misleading and untrue.I hate these OTA, s who come up with supposed facts to mislead the public and persuade them to part with their money.On their website you search for a 2 night stay and the hotels are then displayed but only show the 1 night stay price.Again very misleading.
They are promoting themselves as a travel agent but you cant contact anyone.They have no phone number.Also they display hotels and then rate them as no 1 best value even though they may be the most expensive.I suggest this is because they either pay trip advisor more commission to be higher up the search rankings.This is again misleading the public into thinking they are getting a good deal.
The whole bunch of these OTA s like trip advisor, booking.com, trivago, expedia
need regulating properly
TripAdvisor
-
unauthorized/faulty credit card charges
On July 5th I booked villa Melodia Uphoria Resort in Crete between July 30th until August 4th BR 24154283, though a few hours later I've cancelled it and booked for the same period an other villa instead Lotus villa in Prines Crete BR2415436. I kept getting reminders from TripAdvisor for both venues and I kept informing Despoina the owner of the cancelled villa that she should refer to my cancellation on July 5th. On the other hand I was corresponding with the owner of the chosen villa, receiving orientation information and that she was looking forward to receiving us. All that happened through the convenient Rental Inbox. We had a wonderful vacation though to our unpleasant surprise while enjoying our vacation we found out that we were fully charged for both venues. On August 4th we received notice form the owner of the cancelled villa that we were fully charged EU916 since we did not show up. When I referred her to the Rental Inbox she wrote that I should ask for the refund from TripAdvisor since she did not receive the payment. While still in Crete I tried to access my Rental Inbox though with no success. My sense of helplessness kept on growing when there was no way in contacting anyone by mail. It took me quite an effort to finally get this site. We travel a lot and never did we encounter anything similar. Usually it is very easy to book or cancel. This is my first time to book anything through TripAdvisor and at present I feel that this is the last time. We expect receive the full refund of the EU916.
Best regards,
Miriam Berlovitz
Member of TripAdvisor
TripAdvisor
-
vacation rental
Made a reservation in March for August. I needed two homes. Sent someone to look at the house. It was not up to my standards, and the other house was not ready. I spoke with the owner and cancelled after I found two properties close together. She said I would receive a full refund. Trip advisor kept money for one night's stay anyway as a booking fee. I paid booking fees on the other two houses plus the first one. I need all of my money returned. There is plenty of time to rebook the property. I feel ripped off!
TripAdvisor
-
all inclusive trips
We would always get memos on our company's fax machine that stated it came from our Human Resource dept. The company name on these memos was Trip Advisor. They offered all-inclusive vacation packages. I bought 2 packages and now that I was trying to use them, the phone numbers are disconnected. We continued to received faxes and the numbers were disconnected. I have researched but have not come up with anything.
TripAdvisor
-
hotel stay
I had booked a hotel for one night. I was booked a room for two teenagers and myself. The room that was booked was one bed and a pull out love seat to accommodate my boys. We had a day planned of arriving early and getting ready for our concert that evening. When we arrived o our hotel we were put in a room with only one bed and no pull out. I went to front desk and no other room was available. I booked a suite to accommodate two teenage boys. I am a little upset the I paid all that money for uncomfortable stay. Dealing with the front desk took awhile, not much of a relaxing stay. We didn't get to swim. our stay was 11/11/16
This review was chosen algorithmically as the most valued customer feedback.
BOOKING NUMBER: BR19983847 I booked a vacation rental last March 16, 2016 for March 25 - 27, 2016 but i need to cancel the next day due to my grandmother was sent to ER. I called Trip Advisor and explained to the customer service my problem and hoping they could help me get a refund or a credit. But unfortunately once they have the money they won't give it...
Read full review
TripAdvisor
-
flipkey subsidiary of tripadvisor
I contracted to rent a condo in Belize through the Tripadvisor Website. I was asked to place a deposit of $1060 to hold the unit with the full remaining balance to be paid on 4/19/2016. My wife suddenly became ill and is being operated on for heart issues and can no longer travel out of the country in June which is when the contract was for. I contacted the owner on 4/15 and she graciously agreed to refund my full deposit. She sent a letter to that effect to Tripadvisor and they agreed to send my deposit to me. I have talked to their "customer service" people in India for a total of 2.5 hours trying to find out when my refund would come. I was told that if the owner allowed this she would end up owing tripadvisor a $150 dollar booking fee but tripadvisor would credit me for the full amount of my reservation. The Tripadvisor call center has been the most inept group of people I have ever dealt with. They told me that I would have to cancel my reservation on their site. When I tried to do that it said "do you really want to cancel your reservation and showed that if I pressed yes I would receive 0 dollars credit. I told the person that there was no way I would agree to that and that once they fixed it to show that I would receive the full credit I would click the tab. He became argumentative and said that was the only way to do it and to "trust him" I then asked to talk to his supervisor. His supervisor said that they still needed confirmation from the owner even though it was acknowledged that they had already received confirmation. She sent another letter to them stating her wish to have my ENTIRE deposit sent back to me because I had paid her directly for the $150 that Tripadvisor was going to keep. I have since talked to three more of their representatives without any confirmation that my deposit is on the way. They said that a "special team" was working on it. I asked to talk to that team and was told there was no way to get ahold of them. I asked how they would get the money back to me and was told that it would be deposited into my bank account. I asked them how that was possible since they didn't have my bank information and he didn't have an answer. This company is impossible to get ahold of at their MA. headquarters. You are stuck with people with very limited English and no authority to do anything towards resolving the issue.
TripAdvisor
-
you can't list a business that is always open
My business is always open, 24/7, i tried to list the hours to 00:00 to 00:00 from monday to sunday but now it always says is closed!

I've been trying to get help from them, all i've got is silence
TRipadvisor is a good site THANKS to the users, so no support in this regard is a no-no.
TripAdvisor
-
pricing
In mid-November 2015, I booked a double-queen, Bay view, guestroom for five nights in early January 2016 at the Cheeca Lodge & Spa in Islamorada, FL through the tripadvisor.com Website. The pre-tax price per night was $341.00. Now, the identical room is now available through Expedia.com and at least two other booking services for $319.00 a night. I called tripadvisor.com to inquire about how this could happen since tripadvisor claims to have the lowest rates. I have never dealt with such a cavalier, unresponsive, uncaring customer service rep in my life as the one I had the distinct displeasure of dealing with at this company. He equivocated, provided evasive, irrelevant information about the details and price components of my booking, but never responded to my question about the price differential. I will never book anything through tripadvisor.com again.
TripAdvisor
-
annoying dog
They have a commercial with an obnoxious dog that says the word "Book" over and over again in an irritating tone. It's not cute or funny it's just extremely annoying. I have to turn the channel each time it comes on. One time I couldn't reach the remote fast enough and the commercial actually angered me. Usually I can put up with abrasive commercials and brush them off but this commercial seriously is obnoxious. The dog in the commercial is an ugly looking Boston Terrier and isn't even cute. Im not sure if they used a voice over or ran the dogs back through an auto-tune sort of thing to make it sound like it's saying the word "Book" but the way they did it is frustrating to listen to.
TripAdvisor
-
misleading consumers
We recently tried to put a bad review on Trip Advisor concerning the misleading advertising, right out lies and horrible treatment we got at Sandals Bahamas and basically they refused to publish our review as they will only publish so many bad reviews in fear that Sandals will pull their funding from Trip Advisor.

Trip advisor claims they are neutral in the matter (but are funded by Sandals) just look at the good reviews and people can write anything they want, but if you put in a bad review Trip Advisor will do anything they can to keep you from publishing it.

People need to understand that Trip Advisor is funded by companies like Sandals that will do anything to keep you from finding out about their less than honest business practices and then write reviews themselves to keep the good reviews higher than the horrible ones that should be printed.
The complaint has been investigated and resolved to the customer's satisfaction.
TripAdvisor
-
tripadvisor should be investigated/has the largest black market for fake reviews
Submitted 9/16/2014
Published waiting
PUBLICpublished review 9/16/14
AVOID TRIPADVISOR! 1. Two years ago ( 24 months) we have started notifying TripAdvisor about wrong plot-location we had in our profile, visible for the guests. Since then, nothing has been changed, even though we have sent them more than 30 e-mails. The location of our property at their website is visualized wrong and thus misleading our potential guests and causes to us financial losses. 2. Without our permission Triadvisor uploads photos in our profile which are clearly representing something else but not our property. They find them on the web without any confirmation from our side to publish them. 3. In the definition of the Court of Justice of EU, TripAdvisor is a search engine for accommodations, restaurants, etc. As a consequence, we would like to point out, that Tripadvisor is far from being useful for the customers, as well as for the business owners, especially when a guest, guided by their information, is looking for a certain accommodation 6 kilometers away from its real location. It seems that Tripadvisor don't care about their customers and their primitive structure consists only of unprofessional and incompetent employees. We would like to remind you that our property( Levitt Hostel)is a private trade mark ( part by Levitt Group) and is preserved by European Trade Law.Therefore you are not allowed to do any business without our permission. We have already send you more than 100 notifications for this matter, In case our property is still visible at your website in 5 business days we will turn to the courts for protection of our intellectual property. we will block and filter Tripadvisor in our network, so that no one from our guests will have access to Tripadvisor anymore..
In addition, we were invited by Tripadvisor representative ( 10 -15 times) to join their priority listing. WE AGREED AND PAYED HUDGE PRICE FOR PRIORITY LISTING, but in return, WE RECEVIE, , 0" customers and 2 years of negligence towards our reasonable complain about the wrong position on their map and fake pictures!
We'll do everything to hunt down Tripadvisor and Steve Kaufer ensure they face justice, however long it takes.
Resolved
The complaint has been investigated and resolved to the customer's satisfaction.
We are here to help
16 years' experience in successful complaint resolution
Each complaint is handled individually by highly qualified experts
Honest and unbiased reviews
Last but not least, all our services are absolutely free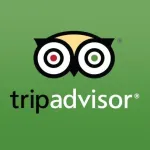 TripAdvisor contacts