AMResorts
-
Quality of Hotel is horrible
To whom this may concern,

This wee my family and I (18) guest are visiting your Dreams Curaçao. And disappointed is an understatement! The quality of the hotel does not represent the AMR brand.

1)At the buffet brides are eating the food and the staff doe t Change the food, that's unsanitary and goes against your entire cleaning policy.

2) i've called the maid staff to clean our room because it was evident that the room was clean mediocrely there's here all over not from me or my guess I've called three times and still no one has come this is ridiculous and unsanitary again.

This list can go on, I've stayed at man Dreams resorts before and never experience this this is unacceptable to your band. The hotel is not cheap and I expected more!

My family and I travel in big groups often, I am not sure we will be Dreams guest ever again.

I would like to discuss these issues with a manager soon.

Unhappy Customer,
Desired outcome: I would like some type of accommodation for my entire group.
AMResorts
-
Potential Drowning Incident
Good afternoon,

I am contacting you because I need a manager or senior leadership to contact me in regards to an ignored incident at Secrets Playa del Carmen. My name is Angela Jackson and I was a customer that checked in on July 14 - 19. I stayed in room 3716 with my husband DeAndrae Jackson. And, it was our 18th wedding anniversary.

I would like to start off and say the resort is beautiful. It is brand new and it was not overly crowded and the service was good until I reported an incident where I almost drowned in the lagoon. I reported it to the concierge and to some staff that sat in the area where you check in-and-out. Please note, aside from telling the inside staff I saw a lifeguard (a few days later) and I let him know as well that he should be readily available in the lagoon area and by all pools and he took a note on a piece of paper.

Back to the day in question I was in the lagoon and there was an immediate drop and I was drowning (completely under water, gulping water, unable to get back above the water) --- meanwhile my husband was taking a nap and just so happened to wake up and saw me drowning and he immediately ran into the water to save me. In the process he lost his BOSE earbuds worth $300 and I lost my bracelet. He could not get back to the bottom to save our items as his concern was me and my safety.

But, again nothing happened when I reported it, just a normal 'I'm sorry that that happened to you' and we will look into and you may possibly get a credit. I cannot swim and there was no signs in the lagoon that indicated there was a drop in the water of 7 to 9 feet. I was walking and then I immediately dropped with the water over my head and no lifeguards on duty I was under for a while gulping water and could have died if not for my husband. Several people came up to me that day and days throughout my stay mentioning that they saw me --- whether they were sitting at the bamboo restaurant or walking by, they saw the incident and they said to my husband he was so awesome and great and reacted in such a timely manner. And, they all specified the danger and the irresponsibility of the resort to not have any identifiers in the lagoon area for that drop.

That situation could have turned out so much differently and no one has taken accountability or even spoken to me about it. When I went to check out yesterday on my way to my ride I stopped by the concierge to ask for an update on if my items were found (since the pool is cleaned everyday) and can you believe they took a phone call in the midst of me speaking with them, therefore, I was not even a priority and their attention was not on me who was syanding in frint of them at the time.

So, needless to say I am highly disappointed in this new Secret's resort and that tarnishes the whole brand for me. I have been a customer of Secret, Breathless and I wanted to continue on as a customer, but the way this has been handled is very disheartening. Someone needs to contact me and rectify this situation ASAP and insure me that there will be signs put up, because not for my own well being but for others in the future.
Desired outcome: I would like a reimbursement of some sort or a free multiple night stay at another AMResort resort, because I have always had a good experience at other resorts in this brand.
AMResorts
-
Unauthorized credit card charges
My reservation number is HD1100S3. I was billed for my deposit on 6/8/2022 in the amount of $ 1,341.12 which I agree to. At that same time I was also billed for my final payment on 6/8/2022 for the amount of $ 10,528.51 when it is not due until per your booking confirmation until 12/25/2022. I called and talked with your representatives, and they stated because I chose the Travel Protection Plus - full travel credit they cannot refund to my credit card.

The fact is your company for what ever reason chose to bill my credit card before the actual due date of 12/25/2022. Some one in your company made an error and I just want you to correct it. I would suggest you look up the Booking Confirmation that you sent me.

Ronald E Wade [protected]@comcast.net Cell telephone [protected]
Desired outcome: I want you to admit your error and reverse back to my credit card the full amount of $ 10,528.51. I submitted a dispute to my credit card company and sent them your Booking Confirmation. Ronald E. Wade
This review was chosen algorithmically as the most valued customer feedback.
We could not make the flight to start because the airline agent didn't return my passport and when I went back to get it, it could not be found. So without a passport I can not go to Dominican Republic. The next day I called my agent who booked me and was told I had to call prebooking department. So I called the 800 number and the guy said to file a dispute...
Read full review of AMResorts
This review was chosen algorithmically as the most valued customer feedback.
From arrival to this resort it has not been a great 14 days stay. Day 2 fell in room due to floors being damp and slippery, this fall resulted in large laceration to my face and a trip to hospital with a 1220 usd bill. When staff arrived on scene multiple allegations towards my husband of domestic assault. We left adult pool after a few drinks remembering...
Read full review of AMResorts
AMResorts
-
Dreams Jade Puerto Morelos
We stayed at Dreams Jade resort from April 2-10. Confirmation # [protected] booked through Orbitz travel. We stay at AM resorts every year and enjoy their level of service. We booked a preferred club ocean view room for 8 nights. However we found the resort very negligent with a safety issue. My husband enjoys beach volleyball and we make sure the resort we book plays daily. However, the volleyball court was very dangerous and my husband got hurt landing on a rock wall too close to the court. He could not play volleyball, swim or walk the beach the entire week as this happened on our first day. All he could do is sit with his foot up. This was the fault of the resort as the court was not safe and injury resulted.
Desired outcome: We would like another 8 day stay at a different AM resort so we can enjoy our vacation. Complimentary.
This review was chosen algorithmically as the most valued customer feedback.
I stayed at your resort from 20 March 2022 for 10 nights with my son. We had separate Xhale rooms. We normally stay at Secrets Wild Orchid in Montego Bay something we have done post covid at least once a year staying in the preferred rooms. I will come back to my disappointment regarding Secrets later. Breathless is not value for money. The workmanship in...
Read full review of AMResorts
This review was chosen algorithmically as the most valued customer feedback.
We're writing to you to complain at our treatment while at Secrets St James Jamaica from 3rd - 10th March 2022 staying Preferred Club room 4414. The incident arose around a complimentary meal that we were made to pay for, the details of which are as follows. When we arrived on Thursday3rd March we were invited to attend a seminar on all secrets resorts by...
Read full review of AMResorts
AMResorts
-
Don't book throught amr, breathless, etc.
The "resort" has assumed many different names. I would HIGHLY recommend that you do not book with or through this service/resort. My experience has been exhausting and still up-in-the-air. I first was told on the phone AND by email that I would receive a partial refund for the cancellation. Then another email stated I would get "Credit" that must be used by a certain date. One of the most difficult problems is that this is not a US resort/agency and as such they do not have to follow the US rules. If you decide to book, use a US based company to better ensure a legitimate booking.
Desired outcome: I would like the amount refund to my credit card as originally stated by your agent.
AMResorts
-
AM Resorts
AM resorts sold me a luxury vacation and have delivered the lowest level of economy bare-budget customer service I have ever seen.

The reservation was mismanaged, the follow-up is zero. I am out my refund for my business class airline tickets which my travel agent and her supervisor state that didn't know my ticket was canceled.

Not only was my ticket canceled and I have received no refund. The supervisor promised to promise a refund immediately on our call it's 14 days later and no refund is insight.

I left multiple messages and sent several emails to my agent and the AM star corporate office and have not received the courtesy of a response.

I also had to be reticketed for a flight I already paid for at a rate of $470.00 more and was promised AMSTAr would advocate with United on my behalf which they have not. So I'm out my initial $850.00 business class ticket which was paid in full to AMR and I'm out a $480 upcharge. AMR sold me champagne and delivered Koolaid. Shame on you. I was also charged for COVID tests that were included in my upgrade. Unethical dishonest sketchy behavior across the organization.
Desired outcome: Refund for paid business class ticket.Advocate for reticket up charge.Refund for two COVID tests included in my upgraded room reservation.
AMResorts
-
Reschedule trip from Feb 2022 to Dec 2022.
I called to reschedule my trip at the end of December 2021 asking to reschedule my trip. I was charged a penalty of two nights stay to do this even though I called more than 30 days in advance. The lady at the 1-800 number told me our resort is Costa Rica refused to waive the penalty.

Costa Rica was the resort where we bought our membership. We were treated badly and unfairly. We already have a memberships but I would warn people off buying a new membership. When things go well you don't have any complaints but if you need to reschedule or move a date, they don't treat you right.
Desired outcome: Penalty waived or a couple free nights offered on our next trip.
AMResorts
-
Secrets cap cana
The worst customer service anywhere. Many excuses limited language barriers. to think out of the box. The supervisor's are robotic and pretty much useless at simple problem solving, finding corrective action plans, a very small base knowledge and limited wiggle room to act or resolve issues independently.

I was forced to pay for two COViD tests that were included in my package. Deceptive disgusting dishonest behavior and company.

My flight was also canceled I was not informed and if not for my proactive nature my entire Trip would have been ruined. I HVE NOT received a refund for the canceled flight nor did my travel agent return any of my calls.

I also incurred an additional $490.00 last minute charge to rebuy tickets I'm out over $1215.00 and no one from my AM star booking agent, supervisor or corporate has returned a call or advocated to help. EPIC FAilure incompetent staff only interested in sale not client satisfaction.
Desired outcome: Refund and remove ads that claim you get free COVID testing with a room upgrade. I upgraded and they strong armed me into paying for the tests which I clearly had included in my package.
AMResorts
-
Secrets St. James, Montego Bay
I am still waiting on a significant refund from Secrets St. James, Montego Bay, Jamaica, from back at the beginning of December 2021. I have called over 5 times to date and was hung up on twice. In December, my fiancé and I were double charged for an excursion we went on. The excursion cost $326.87. We were informed at the start of December that our credit card would be refunded the full amount. We followed up with the hotel mid-December, and was told the hotel refunds were backed up and we should received it within the next month. No refund has been received. Very poor customer service.
Desired outcome: Please refund ASAP.
AMResorts
-
Secrets Montego Bay Wild Orchid
Awful customer service. First, my clients arrived and were taken to Wild Orchid, instead of St.James where they initially booked. They were told Wild Orchid was an "upgrade and a newer hotel". They were not given any other explanation. Early checkin was requested, but couldn't be accommodated when the hotel is only at 60% capacity. When they went to the room they were not presented with the honeymoon package, as promised. They did not have a honeymoon banner, flower, champagne, or eternity honeymoon package info waiting for them. They were actually told they had to pay for the package, which was not the case. Their itineraries stated the package was included and they showed the front desk that, but the hotel continued to argue about it. While waiting for their room to be ready, they were given a sales pitch and talked into a presentation. The clients said they've continued to try to give them a sales pitch throughout the whole stay. Trying to sell them on future vacations, instead of trying to make this stay the best, so they'd want to come back. After hearing about the problems they were experiencing, I got involved and called. The manager was supposed to speak with them immediately and never did, on that day. They weren't able to schedule their dinners, massages, or facials due to the hotel continuing to state that they weren't included. After multiple hours on the phone, back and forth, and my clients having to go to the front desk multiple times, another manager spoke with them. They said the manager was rude and immediately defensive. They asked for an upgrade, to have a fresh start, or to be moved to the resort they initially booked. They were then told the upgraded rooms were all booked & St.James was under renovation. First time I've ever heard this. The manager was able to book their massages, and beach front dinner. They did not offer any solutions to the problems. They simply just provided what they already paid for, and had to fight for. Every single request had to be fought for tooth and nail, when they should have not been switched to this resort to begin with. The hotel did not accommodate them at all, and basically didn't want to hear about the dissatisfaction. They continued to be rude and treat them as if they were asking for too much, or something that they didn't already pay for. They also refused to put them back in their original resort, saying they had nothing available. The resort is only filled to 60% capacity and that is the most ridiculous thing I've ever heard. All in all, I feel my clients were not treated fairly and no resolution was made. I will never recommend Secrets to any of my clients, ever again. I am also a destination wedding specialist, and will not recommend anyone get married at this resort, after this awful experience.
Desired outcome: Upgrade to swim out or refund
AMResorts
-
AMR overal
This is the vacation that never seems to stop being disappointing. AMR sells all inclusive that includes nothing, then spends all their time trying to up sell you things. It's almost stressful. If it is included it is made to be intentionally inconvenient. Dreams Riviera Cancun has been a complete disaster and we are just ready to be home. When we booked my wife upgraded to a king bed, when we arrived we we're put in a room with 2 full beds. When my wife complained they literally couldnt have cared less. The restaurants don't take reservations so you spend half your time waiting in lines to eat, usually a 2 hour minimum. They have very limited hours on everything so it is usually closed or such a long wait you can't get in before they close. All the bars close at 6 except the one in the lobby. We were woke up at 4:30 in the morning to them working on the hotel. I needed sun glasses because I forgot mine, $100 dollars at the resort, I bought some same ones in town for $7. Nothing about this trip has been relaxing, convenient, or made us want to come back.
Desired outcome: People to be informed about AMR, they are horrible
We have stayed at other resorts, we won't stay with AMR again.
AMResorts
-
Lack of Communication and Proper Refund
After spending $4, 000 on a vacation that was cancelled numerous times due to the global pandemic, the lack of follow up & follow thru on updates and information was abominable.

Over ten hours have been spent on the phone with AM resorts between sitting on hold and being transferred to numerous departments - I have never felt so disrespected.
I have been told by numerous agents I would receive follow up information, flight credits, and call backs on the number of issues regarding my trip and not once has someone followed up.

AM resorts gladly took my $4, 324.02 and then proceeded to let me fight tooth and nail for my money back - OF WHICH LESS THAN 1/4 WAS REFUNDED.
Reason being - all of the trip money is tied up in flight credits and I need to call the airlines.
After speaking with both Frontier and United - I was told the airlines refunded AM resorts, but due to the system being down with AM Resorts Air Department - no one was able to help or circle back with me.

I have continued to call and ask for even a copy of this information for my records - and still nothing.
I am incredibly upset and feel taken advantage of.
Desired outcome: Full Refund.
AMResorts
-
Vacation scam
I paid for a vacation and we leave on the 11-18 Dec 2021 and I called the resort to make sure we were picked up. The resort says AMResorts cancelled it in October. The agent says I'll call you back and now I get nothing. Secrets Moroma Beach says they can't do anything! I'm waiting on a call from UVC because the agent had all my information that is in my file.
Desired outcome: I want my vacation.
AMResorts
-
Did not pick me up despite confirmation after reporting a delayed flight.
My Confirmation #: 616332494ebab
Order Number: 5782453
My AA Flight (#1503) was cancelled on 10/30/2021.
I immediately called Amstar and asked if they would still pick me up and take me to my resort (Hyatt Ziva Riviera Cancun) despite my late arrival.
I was told Yes, by the Amstar representative, because the delay was not my fault.
I arrived at Cancun Airport around 11:45 PM.
Four other people on my flight got on Amstar, and you left without me.
(I had lost luggage to resolve, which took me an additional 10 minutes.
Because you left without me, I had to take a cab which cost $78.
I have receipts for my cab and Amstar reservation (attached).
Desired outcome: Refund for $44 & Refund for Cab fare of $78 (American dollars).
AMResorts
-
Room promotion
I made reservations with Dreams Riviera Cancun, directly via their room representative. I called and reserved 8 rooms at that time there was a promotion if you book 5, 6 or 7 the next room is free. That was the reason I booked with this hotel. Once my arrival was a couple of weeks away I called to ask how I would be getting this free room since I had already paid a deposit. At that time they asked if I filled out the form? I said what form. I found out from that representative that I had to fill out a form 30 days prior to stay to "qualify ", and since it was not filled out I didn't qualify. I was so upset.. why did the inital rep fail to tell me that? I would have filled it out as soon as we got of phone! I paid over $10, 000 US dollars and if I would have been able to cancel without losing my deposit I would have and went somewhere else.
A. Villalpando
Stay was week of 10.11.2021
Desired outcome: I would like a refund offered of that "free room" $1548.00 uS credited back to me.
AMResorts
-
Dreams Cabo - Mexico
Resolution to lack of service, professionalism, safety, and cleanliness. During our recent trip to Cabo we experience all of the above from multiple dirty rooms, to lack of professionalism from staff, safety due to the construction through out the resort and cleanliness in the rooms from dirty maintenance debris to hair in the rooms.
We checked in at 3:30pm and we're give a dirty room on which a housekeeping manager came and stated it was accidental as maintenance had been in the room post cleaning and created the mess. The next room we were offered was dirty as the bed was not made an also bathroom was not cleaned. The third room was in the same condition and on a floor were construction was taking place. We were than told to wait till 7:30pm for this to be cleaned room. When asked about the missing ceiling and wobbly walls I was informed it was hurricane damage and they would have employees working at 6am on the damage. I asked if we could have another room and I was notified no. At this point we had no other option but to waited for. We went to dinner and arrived in our new "clean" room at 9pm. We were so tired so we went straight to bed. The following morning we awoke to hammering outside our door, we decided to shower and get ready for the day and while in the shower when I pulled down my towel a large hair ball fell at me. I have dark brown/black hair and the hair that fell at me was blonde (see picture below). I spoke to concierge management several times and keep
Getting told we are sorry hope things get better for you.
We paid for preferred room rates to have extra amenities but was not able to do so as the all the services were not available food in the preferred lounge was never available. The premium liquor was always out, complimentary massages were never available, extra services at the spa were not available due to lack of staff. The resort that states they have bilingual staff and 95% of staff did not speak any English, which made it very difficult to communicate.
The entire resort has construction debris and paint everywhere.
The Dreams Resort needs to be renamed The Nightmare Resort!
We are here to help
16 years' experience in successful complaint resolution
Each complaint is handled individually by highly qualified experts
Honest and unbiased reviews
Last but not least, all our services are absolutely free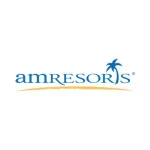 AMResorts contacts