The Lakeside Collection reviews & complaints 41 - 28
The Lakeside Collection complaints
28
The complaint has been investigated and resolved to the customer's satisfaction.
The Lakeside Collection
-
Terrible All Around
This catalog is indeed too good to be true. Bought from them only because of their prices, and then it has taken over a week to merely process the order, it still hasn't been shipped out. Additionally, when you are shopping a box pops up that says "if you spend 5 dollars more, you get free shipping!" DO NOT FALL FOR THIS. I was charged EXTRA and was told (After unanswered emails and waiting 38 minutes on hold to speak to one of the rudest customer service reps I've ever encountered!) that I "overspent" and was charged, and I didn't read the box correctly. SO misleading! I am still waiting for my packages, I have NO idea how they do business!!! Trust me when I tell you I was going to do ALL my christmas shopping there but, completely changed my mind now. Stay away at all costs! I wish I had read these reviews prior!
The complaint has been investigated and resolved to the customer's satisfaction.
The Lakeside Collection
-
Horrible experience
Horrible experience. I ordered on Jan 13 2008 the status has stayed ready to ship with no shipping in sight. They charged me right when I placed the order but no one can tell me if and when my order will ship. Never again will I order from them. I wish I would have checked the reviews here first.
The complaint has been investigated and resolved to the customer's satisfaction.
The Lakeside Collection
-
Never received order can't get refund
I place an order in August. It is now Febrary and I still haven't received my order. I have made 5 attempts to get a refund and I have been told that they must send me a refund request form by mail which never arrives. I am very, very frustrated!
The complaint has been investigated and resolved to the customer's satisfaction.
The Lakeside Collection
-
Bad service
Better Business Bureau Complaint filed:
Failure to provide purchased products in a timely manner. Failure to
communicate the status of the order. Cashed check in November 2008 and
only provided a partial order. Order were partially Christmas products
and never received. Telephoned for status on non-toll-free number and
held on hold. Went on the website and listed questions. Never got a
response. Email on said that they had received the questions. Worst
experience ever received by an online store. Still no response to email inquiry or complaint.
The complaint has been investigated and resolved to the customer's satisfaction.
The Lakeside Collection
-
Poor Quality/Slow Shipping
I placed an order for a doll for my daughter for a Christmas Gift in September from the Lakeside Collection Catalog. I figured with three months to go, I should have no problem receiving it in time. Well, it took nearly three weeks for the doll to arrive and when it did it was defective. Her eyes are supposed to close when you lie her down and open when you pick her up. One eye didn't open and close properly. So I ordered another doll. The website said it was in stock. I waited a day or two and checked the status of my order online. It said the doll was backordered until November 27th. Now we are cutting it close for the holiday. I kept checking the status and finally it showed that it was shipped. I week went by and still no doll. So I clicked on the details of the shipped item and all they had done was notify the shipper that the item was ready to ship. That status stayed the same for nearly a week before it actually did ship. Sadly, when the second doll arrived, it too had the same problem with the same eye. I tried to call customer service for two days. The recording said they were open from 7am - 5pm. WRONG!!! I was trying the first morning until 8:30am and kept getting a recording saying that I was calling during a time when they were not open. I eventually did get through and explained my problem and asked that a new doll be sent as soon as possible as it was a Christmas Gift for my little girl. That was on December 10th. It is now the 18th and the doll still has not left their warehouse. I don't think my little girl is going to get that doll for Christmas after all. Very disappointing!!!
The complaint has been investigated and resolved to the customer's satisfaction.
The Lakeside Collection
-
Awful company
Never again will I purchase anything without researching the company first. For some odd reason, I felt that after years of receiving catalogs from this well known company, I would be fine doing business with them. Boy was I wrong! I do a lot of online shopping, and Lakeside Collections is the absolute worst online shopping experience that I have ever encountered.

Several weeks ago, I ordered almost $400 worth of items. As of last week, I hadn't heard anything from them and was concerned because nothing was listed in my order history. Since I couldn't get through via phone, I wrote multiple emails only to be answered with the same automated generic email each time. I kept trying the phone route but like many, if not all, I couldn't get through.

Their website states: The Lakeside Collection® is making every effort to deliver backordered items as soon as possible. We are receiving new merchandise in our warehouse daily and are working extended hours in order to meet your needs. What a bunch of bull. A retail business that isn't open at night or on the weekends - especially during the holiday season? And they're NOT reachable when they are open. Hmmmm.

Anyway, at the end of last week, one half of my order finally posted with a few backordered items. The other items were listed as 'processing' ... but what happened to the other half of my order? Since they will not release anything until the full order is complete, I canceled the backordered items. Today when I logged into my account, all of my order was there, but the backordered items that I canceled remained as backordered, and the items that were added had all been canceled because they are no longer in stock! Well now, that's really interesting, they were available when I ordered weeks ago AND when I rechecked all of those out of stock items on their website today, they were all available. Isn't that FALSE ADVERTISING? Other than their system letters, no one has ever attempted to contact me even though I wrote quite a few emails to them.

I went back to dialing and kept redialing for almost an hour. When I finally got lucky, my first wait time was 15 minutes and the CS rep. couldn't do a thing so I asked for a supervisor. She transferred my call (another 15 minute wait) and the 2nd rep. was just that – another CS rep. who also couldn't help me. She transferred me to her Supervisor and that took about 10 minutes. I explained my dissatisfaction and since my items would not arrive in time for the Holiday, I'd like to cancel my entire order. The supervisor told me that once the computer system lists an item as being Ready To Ship, the system won't allow a cancellation. THAT'S IT? I am stuck? BS! I asked for the name and address of the president of the company; she said her name was Helen Biar with a PO BOX # - what a surprise!. Upon further investigation, the contact information does not match the Better Business Bureau's info. Every facet of this online business is set up so that the consumer loses - from order processing, to shipping, to customer service ... it's not reputable and they have no business being in business!
Due to the economy and Lakeside's great prices, I placed an order online on 11/18 for many of my family's Christmas gifts. It is 12/1/08 and I have yet to receive any of my items. When I placed...
Read full review
I have been a customer of LTD Commodities and The Lakeside Collection for many years. LTD Commodities, ABC Distributing and The Lakeside Collection are owned by the same company. LTD and ABC are...
Read full review
We are here to help
16 years' experience in successful complaint resolution
Each complaint is handled individually by highly qualified experts
Honest and unbiased reviews
Last but not least, all our services are absolutely free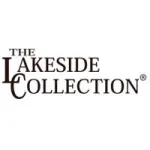 The Lakeside Collection Company contacts