Telkom SA SOC complaints
2457
Telkom SA SOC
-
telkom not responding to request to cancel line and adsl
I have sent 3 cancellation requests to Telkom (5 April 2016; 14 June 2016 and 11 July 2016) to cancel my landline and adsl line.
All they do is send an automated response without ever following up. I would like to take up a fibre offer with another supplier and I can't do this until Telkom cancels my contract.
I am month to month with Telkom, it should be an easy process.

I am ready to take them to the consumer complaints board as no supplier can make it difficult to cancel a contract.

Regards,
Graham
Telkom SA SOC
-
personal email address with telkom
I have a telkom email address for which i pay telkom an amount of r15.69 per month. I have recently (april 2016) opened an account with capitec bank and transferred all of my debit orders within minutes (done by a capitec consultant who was exceptionally helpful). When trying to do this with telkom with the assistance of capitec, telkom stated that they couldn't find me on the system although i have a statement from them stating my account number, my email address + the amount being debited from my absa account. I find it very strange that they are able to debit my account on a monthly statement with the amount stated on the statement and yet they say that they cannot find me on their system. Telkom are still debitting my absa account with an amount of r15.69 per month and i am being penalised by absa with interest as the account is sitting in a dormant state. It doesn't matter who at telkom i send this to or how much i threaten them legally, no one seems to be bothered or efficient enough to handle this. I have just spoken to someone at telkom - in their technical department and she was going to transfer me to the billing department who i have emailed previously but she refused to give me her full name when asked - i always take peoples names down for following up. I just dont know what to do anymore. Please contact me on 082 740 8630 to advise me. I really hope that you can help me.
This review was chosen algorithmically as the most valued customer feedback.
In May I had issues with my adsl line which to present has not been resolved. Twice my 4mb line has been crossed with a 2mb line which are Telkom Adsl clients. When I log a fault (which has been done 6 times, I get a sms saying "tested and found to be free of defects"! Yes, my line is working...my download speed is 0.42mb and my upload speed is 0.44 so why...
Read full review
Telkom SA SOC
-
fail to assist me after they suspend my mobile line
on the 5th July I made an EFT and cleared it immediately for my mobile line the 6th July I called the call center I was told to send my bank statement and proof of payment to confirm the payment of which I did that, to my surprise on the 13th July I got an sms saying my line will be terminated due to non payment I made a called again I was told to send the proof of payment and bank statement for the second time and I did send it again I called they confirmed that they receive it all is well, on the 22nd July my line was terminated the 23rd I called inquiring why was i cut off, I was told my account is up to date they don't know why was it terminated and they promised to escalate the matter to people who must unsuspended my line but was not helped I called them every hour with no luck I requested to speak to team leader he promised to assist but with no luck nothing happened I have 3 line with Telkom but only mine which was cut off don't understand why didn't they cut all lines. until now my line is off the team leader promised to email me feedback nothing happened after I explain to him that this is my MAIN line
Telkom SA SOC
-
cancellation of service subsequent handover
Cancellation accoun​t​
: 115702400001

Handover reference: mdbcs 0278000533411547

I am really really tired of the unprofessional attitude and services of telkom - the more i try to get this account cancelled the more cost i incur and now i have even been handed over.

The fact of the matter is that my telkom landline has been broken/ down/unusable (not being able to make or receive calls) since the 15th of august 2015:

I have logged a fault report on the 22nd of august 2015.

I went to the telkom shop for assistance where i was informed they do not address faults or cancellations from that office (this is the only office in the helderberg basin serving gordons bay, strand, somerset west etc.)

I was then able to log the fault on the telkom website.

I received a fault log nr which i was able to trace.

By the end of november i was still without a telkom landline, but still being billed.

On the 1st of december i cancelled my service - i received an immediate automated response stating that this account will be addressed within 21 business days, that i will be contacted by a representative. i have not received any calls to date.
( at the same time i requested the account must be amended because i cannot be expected to pay for a service that is out of order and not being able to be used or being fixed.?)

I send in cancellation forms again on the 19th of february 2016. again receiving an automated response and again not getting any contact or feedback - in the meantime the accounts have been piling up.

I later payed the balance of the last invoice where i was billed for actual usages, and again asked for the account to be rectified.

I have not received any contact from telkom to date.

I have now received a notification that i have been handed over - this means that my credit validation will be influenced as a result of telkom's incompetence and lack of professional courtesy and down right bad practices - this is frustrating because this is why our country is in the mess it is.

People just don't have any form of respect or any kind of value system, no pride in their work and absolutely no work ethics at all- if i had to judge it by the news about corruption and fraud etc and the high ranking politicians, various ceo's, coo's, cfo's and who knows how many more higher and lower ranking business people of all major companies including telkom and our government- i feel sad for this country and the people that go through this same problems that does not have the education or know how of how to defend themselves and problems like this i am now facing with telkom one year later.

I have again just now typed in my fault logging and it shows that it is still in progress as from august 2015
Telkom SA SOC
-
no action on a reported fault # 876295.
On Saturday, 9 July 2016, I reported a fault to Telkom's Customer Service Department.
My fixed line just died with no voice or Internet access.

On the 13th, the matter was escalated with reference# 876295.

To date, the problem has not been resolved, and the only excuse Telkom offers is that they do not have enough technicians in the field.
Apparently, it is a broken cable.

I have called the Customer Service Centre twice a day for the past two weeks, and the problem is not getting any closer to being solved.

I would appreciate a commitment from Telkom as to when my service will be up and running again.
Telkom SA SOC
-
cancellation of contract
I went to a telkom store in alberton in december last year (2015) requesting them to cancel my contract. They gave me forms and said I must send it.

On the 8th of december 2015 I sent the forms only received the automated email with no ref number.

I have been in contact with the call centre ever since.
I spoke to mathapelo, noniko, ngozo, tumisang & sandra.

Also got promised a call back from team leader thenjiwe nhlapo and she have never called me back.

Today I spoke to a nonjabulo who whom I again forwarded the email that I had sent in december.

She responded by saying the cancellations department advised that I must do the cancellation via the store.

I fail to understand how I never received a email from any of the agents to advise that I must do the cancellation via the store seeing that the format that I sent the documents are apparently not "allowed".

I fail to understand the incompetency. After speaking to almost 5 diffrent people and none of them could give me that information.

I would like telkom to cancel my contract with immediate effect.

I amd very unhappy with the services that I have received the call centre as well as the store in alberton.
Telkom SA SOC
-
telkom mobile lte
I run a small business from home and depend on fast reliable internet service. I have a business contract with telkom as well.

During the beginning of june, I filled in the online form on the internet for telkom to come out to my business to demonstrate the lte service. No one called me not did anyone come out. Due to the limited number of available slots at r599.00, I applied for the lte service online and I made arrangements for my fixed telkom adsl line to be disconnected.

I received the lte router on the 13th of june and on the 16th of june I started logging faults almost daily, however the agents said that they cannot help even though they are aware that the lte line quality is unacceptable they said that I needed to wait for the lte antenna to be installed which will hopefully sort out the signal.

For the past few weeks I have had either no or limited internet access as well as intermittent access since it keeps dropping and it is so slow that the internet browser wont open. Downloads are not possible and even a small file says it ill take a year to download.

I have been into the telkom office in hillcrest for help and all they do is add comment to ref 19158417 (One of many refs) logged since 16 june 2016.

I am in possession of an account for r988.00 which needs to be paid, which I absolutely refuse to pay. I need to ask you? Would you be happy to pay for a service for which the installation was not done and it is not working? You wont!. I need to make arrangements to have the router and the antenna returned and for the account to be closed with 0.00 balance. I also need my adsl line 0317635773 to be activated again at no cost.

I have done and tried everything in my power to get telkom to come out and install the lte antenna and get the service up but I am being ignored (I have been chatting to telkom on hello peter, on facebook and making calls to 081180). I worked for telkom for 23 years and have always been a loyal ambassador, however now I am highly disgusted at the level of service telkom is giving or shall I say not giving.

Please contact me urgently on 0716767990 or 0614738956 to let me know where I can return the lte equipment to once you have arranged for my fixed adsl 0317635773 to be activated again at no cost.

Your urgent co-operation will be appreciated.

Kind regards
Wanda horsfield
Id: 6205260168082
Telkom SA SOC
-
been waiting for poles and cables replacement over a month
As of May 2016 we requested for Telkom to move lines for us from our offices in Jacobs to Pinetown. A technician came and discovered that the cable and the wooden pole needs to be changed first before the lines can be moved the process was going to take about 7-10 working days. We were willing to wait for those days and. On the 8th of June a technician came to sort out the cables and the pole but he never finish what he was gonna do and promised to come back on Friday the 10th of June. He never came and we have be phoning ever since asking when is he coming back to finish the cabling and we have been getting empty promises saying they will contact us within 48 hours but we have never got any call form them. One lady I spoke to said he will come on the 28th of June but even on that day he never came. When I called another lady I spoke to said nothing is scheduled on our order as. We have been left hanging ever since because even our line was disconnected by the first technician who told us to replace the cables and the pole. We are now using a prepaid phone it been over a month now we cant even install the internet because we don't have the network as yet. Please fix this issue as soon as possible because we cant go on like this it costing us way to much to use a prepaid phone and it hold of loot of this as we need to install network cables and be able to access the network. We have be using telkom ever since the company was establish and it keeps on disappointing us but we have been loyal.

(0314615898 phone number in question)
Zandile Zungu
Lungelihle Trading Enterprise
0733398945
Telkom SA SOC
-
house phone + internet
Telkom

I have cancelled my adsl line in march, june 2016 I was still being billed after cancellation, I phoned telkom numerous times to tell them they must cancel the adsl where is the service there. After I spoke to the customer care billing department to credit me they said it will take 7 working days they, dont want to put me through to a manager when I ask (Why do they get paid or have manager if they dont take a call. Useless people) in 2 days they have cancelled the internet and the house phone, but my request was clear to just cancel adsl (Internet) we have been with telkom 20 years they dont care, we have ill (Sick) people at the house that needs the phone they dont care telkom owes me money not the other way around.
After today's phone call again they said to me I owed them money and they gave me over to lawyers for a july billing (clearly they can bill a person for internet and a house phone that is not active! And give you over the lawyers, july you pay end off july). I am sick of telkom all of this is their fault by the customer gets blamed. I will recommend that a person think twice before you go the telkom.

They cannot tell me why I am owing them money (The breakdown) they gave me the lawyers number that is actually a debt acounts they said to me they made numerous complaints with telkom they are not there lawyers (0861272277)

In 3 days telkom screwed up my account and handed me over for a mistake they made

I have reference numbers, names ref:27987982, ref:27996421, ref27927076, ref27842163, ref27979972

Why do you have a customer care center if 10 different people tell you something different or why is there ref number : if they dont use it

I challenge a manger to phone me 0614689310 and earn actually there salary

Same happen to me as this person (Telkom have charged me for a line rental when the telephone was not working,
Whilst disputing the accounts record and calling many times I have received a non-existant service and the communication between their technical fault and accounts department has been abismal!
They have now transferred the matter onto a debt collector as they are unable to answer my questions regarding the account. )
Telkom SA SOC
-
debit order duplication
I have two cellphone contracts with Telkom Mobile, as well as a WiFi contract that I have taken up with them recently.

I never had issues with Telkom until May 2016, where my bank account was deducted twice for the same amount. I have never previously defaulted on my account.

When I contacted the call centre, I was asked to ignore the deduction as it was an error and as a result, my account would not be deducted in the next month.

However, on 24 June 2016, my account was debited for June's bill. And on 05 July 2016, my account was deducted for June's bill again.

When I contacted the call centre, I could not be helped by anyone. I was asked for bank statements reflecting the payments, etc., But no one has gotten back to me.

Finally on 09 July 2016, a call centre agent, logged a case on my behalf, but I'm yet to receive help.

My email is [email protected]
Telkom SA SOC
-
cell phone contract
I have been trying to cancel my cell phone contract since 05 May 2016, I sent through the cancellation documents via email on the 05 May 2016. I then only received a response email from Telkom on 13 June 2016 acknowledging receipt and a case ref no: 19146036. My contract has not been cancelled since. I called the customer care line today, 08 July 2016 only to hear that she has sent the cancellation department a message stating I called about my cancellation. In all this time I am still paying the bill for a cell phone I do not use much and cannot afford to keep.
I would really appreciate it if Telkom could cancel my contract now to help stop me incurring further costs.

Email correspondence:

Good day Ms. Pillay

Hope this mail finds you well.

Please accept our sincere apologies on any inconvenience caused and the delayed response to your email.

Kindly be advised that Case Ref. No. 19146036 has been logged as per the request in question. For further assistance on the progress towards resolution of the request in question, you can call our Customer Care Line on 081180 to follow up anytime and rest assured that someone will be in contact with you to discuss and advise the turn-around-time it will take to address and resolve this matter with you accordingly.

Hope you find this in order and thanking you in advance…

Regards

Retentions

From: Roxanne Pillay [mailto:[email protected]]
Sent: 05 May 2016 02:41 PM
To: Retentions - Cancellations TM
Subject: FW: Message from

Good day,

Kindly find attached cancellation form.

Regards

Disclaimer: 1. Confidentiality: This email is confidential and may contain privileged and/or copyright information. You may not present this message to another party without consent from the sender. If you are not the recipient, please notify the sender and delete this email. You are notified that disclosing, copying or distributing the contents of this information, is strictly prohibited. 2. Liability: This email is not a binding agreement and does not conclude an agreement without the express confirmation by an authorised representative or a director of the Company. 3. Viruses: The Company does not certify that this email is free of viruses or defects. 4. Advice: Any views or opinions presented in this email are solely those of the author and do not necessarily represent those of the company. Any actions taken on the basis of this email are at the reader's own risk. 5. Other: The sender of this email is expressly required not to make any defamatory statements. Any such communication is contrary to company policy and outside the scope of the employment of the individual concerned. The company will not accept any liability in respect of such communication, and the employee responsible will be personally liable for any damages or other liability arising.

~~~~~~~~~~~~~~~~~~~~~~~~~~~~~~~~~~~~~~~~~~~~~~~~~~~~~~~~~~~~~~~~~~
This e-mail is subject to the Telkom SA SOC Ltd electronic communication legal notice,
available at : http://www.telkom.co.za/TelkomEMailLegalNotice.PDF
~~~~~~~~~~~~~~~~~~~~~~~~~~~~~~~~~~~~~~~~~~~~~~~~~~~~~~~~~~~~~~~~~~
Telkom SA SOC
-
fraudulently blacklisted for contract cell phone
Telkom blacklisted me on ITC for a contract mobile phone I never bought. It was a case of identity theft. I have emailed them my affidavit, ID copy and proof of my address as they request but they still fail to email me the letter that proves that I don't owe them anything as I was impersonated. I have been trying to resolve this with them since 2012 with no success. The incident occurred in 2011. I call them every week but always get a story and no results. I am an engineer by profession but cannot get a job, buy a car or a house now because of this. The case no. for my complaint is 17819726. They've been telling me about the billing department this whole time but nothing is happening. I have never even lost my ID. The SAFPS says they cannot help me until I get this letter from Telkom. I cannot clear my name with ITC as well until I get this letter from Telkom.
Telkom SA SOC
-
can't get a copy of proof of purchase
I have gone to 3 different telkom stores trying to get them to give me a copy of my proof of purchase for a mobile phone I bought through our business account. The store says I must call the call centre & the call centre say I must go to the store.
Where am I supposed to go for a copy of my proof of purchase?
Telkom SA SOC
-
porting of my adsl portion of my line
After numerous telephone calls and emails requesting my line to me moved over to the holding pool so that afrihost can take over my line ( and having paid for 4 months the extra fees including internet which amounts to over R700 extra) a month ago I get told that my line has been moved over. This by going through to some wrong department that assisted me. then afrihost could not pick up the line.. but every time I phone telkom they said there was no problem and it is in the holding pool. No since last week I have had no internet and my line was suspened ( definitely not due to non payment) and they said my line was only moved on saturday... but still there is an order on the line and afrihost cannot pick it up... so keep getting lies from telkom... being charged and receiving no service... Now sitting almost a week with no internet and telkom says everything is fine...
telkom needs to sort this out IMMEDIATELY. I want a refund for the internet I have been paying for and nit using for the past four month and I want my line available for Afrihost to take over.
This review was chosen algorithmically as the most valued customer feedback.
I sent through a my cancellation of my line on 30/03/2016 (March 2016) I have made all payment on my line for the two month as request for the cancellation period and they still continue to keep my line on. I have phone them multiple times and even posted on their social media stating a reference number of service provider who canceled the line and yet no...
Read full review
Telkom SA SOC
-
no receivement of mobile, contract deal
First things First, worst service I have ever come across. So I opened up a contract three months ago did the paper work everything, acknowledging the wait at least 2-3 weeks (understandable) paper work has to be verified, coolio. I get notice after 4 weeks ((4 weeks))(the mobile is ready), wow(sarcasm)ok then. I go to the branch get the details from Telkom for the payment transaction to their bank account. I'm standing in a long que at the bank finally I make the payment and head back to Telkom with proof of payment(receipt)with intent of being handed the device(paid for), in response I'm told ''I'm going to have to wait 24hrs''. ? You guys told me the mobile is ready? So I'm supposed to run up and down like a maniac as if I'm unemployed? I've got a job and can't afford to run up and down.. Showed you the proof of payment and you telling me that's not enough proof? Fine. I continue my wait but not with intentions of running up and down like a fool, you call me to pick up the mobile(can't waste my time) so 24hrs has passed (or rather in addition a week), I get a call from Telkom, ''sorry for the inconvenience sir but we sorting out the paper work to your new contract now" you must be kidding seriously I gave you a week? Really...? fine whatever.. To this day I've heard nothing from Telkom and to add things I've already made the payment.. I'm so far down disappointed in this establishment. I'm cancelling all my contracts I have with them. Advice to people who are thinking of opening a deal with this company, to not. Their employees are terribly lazy people, they don't understand a thing when you ask them questions, they unreliable and to me in the establishment are just plain thieves, don't waste your timewith this people.. I don't even want a refund back I just want to cancel all the deals I have with Telkom even the ads network, (bad Internet speed) I'm just down right done and disappointment
This review was chosen algorithmically as the most valued customer feedback.
My 2MB ADSL line has not worked in two weeks. I run a business from home, so you can image how critical this is. I have called the Telkom business fault reporting line several time (starting on 14/06/2016), I have been escalated and promoted to tier 2 BUT still my line remains faulty. My speed test tells me that I am able to download basic emails at 33b per...
Read full review
Telkom SA SOC
-
still being billed after line cancellation
I cancelled my landline at the Telkom Clearwater Mall Store on 8 January 2016. The staff in the store were really unhelpful! They told me to pay the outstanding amount on my account, asked me to sign a form, and that was that (or so I thought). I was billed until May 2016, I refused to pay for a service which was cancelled. Instead of contacting me (after numerous emails), I received a text stating that I will be handed over. The number given to call is 011 664 7037. I have called this number more than 10 times, no one answers the phone! I really don't know what to do anymore :(
This review was chosen algorithmically as the most valued customer feedback.
On the 10th of march 2016, I emailed and faxed the cancellation form for service and contract to telkom as provided on the account. I left south africa on the 23rd of march to live in the united kingdom, and send another email as attached with my account details (245185780001) and reason for cancellation, moving abroad. I have not received a reply or...
Read full review
We are here to help
16 years' experience in successful complaint resolution
Each complaint is handled individually by highly qualified experts
Honest and unbiased reviews
Last but not least, all our services are absolutely free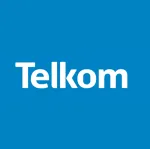 Telkom SA SOC contacts